Journey magazine from Princess Cruises
Here to provide all the cruise holiday help and inspiration you need
Read the new issue of Journey!
From Scotland's incredible food scene to Scandinavia's secret to happiness, reignite your wanderlust with our latest Journey magazine.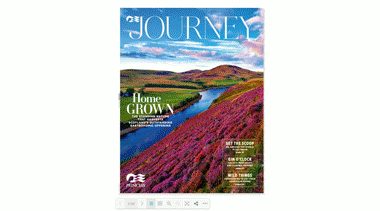 A message from Journey magazine...
COVID-19 has had an impact on nearly every aspect of our lives, and each and every one of us has been changed by it. Your health and safety is our most important priority, so we're using our pause in operations to consult with the best minds in medical science, public health, and infectious disease control.
When it's safe to sail again, we'll be ready with new health and safety protocols that will give our guests and crew ultimate peace of mind. Until then, let us provide all the inspiration you need to plan your next adventure, wherever that may be...
Plan a holiday around the UK and British Isles
Plan your next dream cruise holiday now
Meet some of the incredible Princess crew
Looking for more holiday ideas?