Five great-value places to visit in the Mediterranean
Wanting the best bang for your buck when it comes to your holiday? These European destinations offer a whole lot even on a budget
These days, most of us are increasingly conscious about spending. And although we want adventures, new experiences and to enjoy the best things in life, getting good value for money is important too.
When it comes to travel, you needn't look too far to find a great-value destination. In fact, you'll find plenty of places in the Mediterranean with better food, drink, transport and attraction costs than the UK has to offer – and we hear the weather isn't too bad either!
Here are five marvellous Mediterranean towns and cities that provide some welcome respite from sky-high prices, all of which can easily be reached on numerous Princess Cruises itineraries.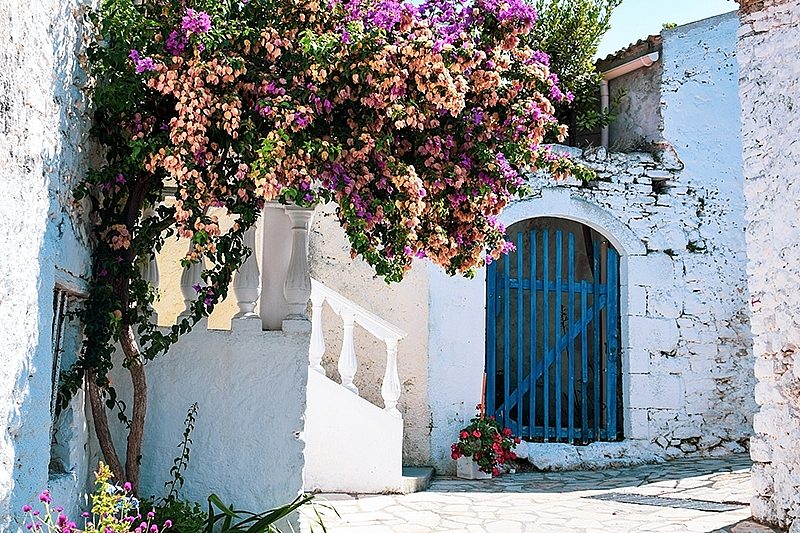 Explore Corfu's charming Old Town © Chris Unger/Unsplash
Corfu Town, Corfu
Although a popular holiday destination, this blissful Greek island remains reasonably priced. Eating out and buying drinks can be done for around half of what you'd pay in the UK. A nice money-saving bonus is that some of Corfu's best things to do won't cost you a penny. Wandering around the UNESCO-listed Old Town in the capital, marvelling at the cliffs and beaches of Cape Drastis and exploring the pretty fishing village of Agni Bay are all fantastic and totally free. Cool down from the heat with a tsitsibira, a locally made fermented ginger beer that's hugely refreshing and will cost only a couple of Euros.
Messina, Sicily
While big cities and popular coastal spots in mainland Italy are increasingly expensive, Sicily remains refreshingly affordable and more than holds its own when it comes to beautiful countryside, historical towns and sublime food and wine. A glass of local staple Nero d'Avola (Sicily's most celebrated grape) will usually only set you back a few Euros in Messina, with a bottle at a local trattoria costing roughly the same as a glass in the UK. Elsewhere in Sicily, pay a visit to Modica, known for its unique dark-style chocolate (which you can stock up on for less than a tenner), or golden-hued Ragusa, which looks spellbinding when lit up after sunset.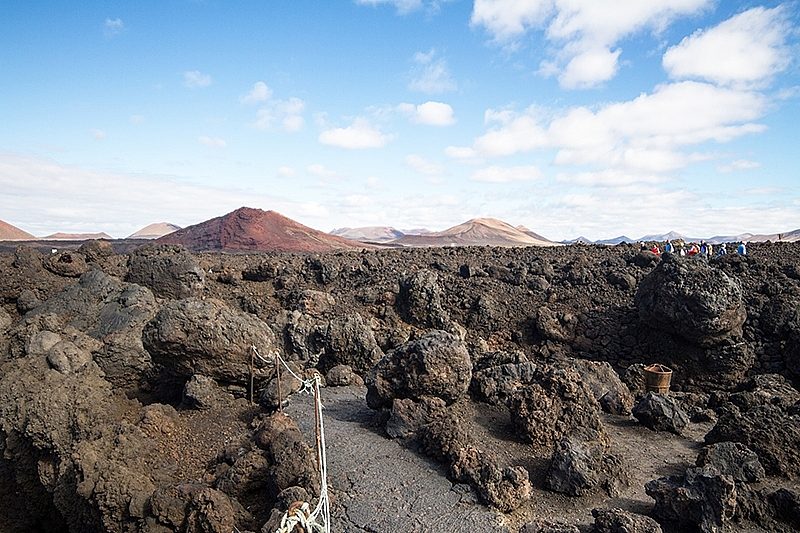 See Lanzarote's volcanic landscape in Timanfaya National Park © Andrea Huls Pareja/Unsplash
Lanzarote, Canary Islands
It's not just year-round sunshine that the Canary Islands are blessed with. The Spanish archipelago offers appealing prices for those visiting from the UK. Take Lanzarote, the fourth largest island, for example. While there are Michelin-starred restaurants to splash your cash in, you'll also find traditional tavernas offering excellent value. Try the local delicacy papas arrugadas, wrinkled Canarian potatoes boiled in salty water and served with mojo, a thick, sometimes-spicy sauce made with peppers, coriander and garlic. Once you're fuelled up, admire the island's volcanic landscape in Timanfaya National Park, where (for a very reasonable fee) you'll be driven through craters and over cooled lava.
Kotor, Montenegro
Due to a significantly lower cost of living compared to home, Montenegro has found favour in recent years with holidaymakers seeking an affordable getaway. While there's approximately 5,333 square miles of the country to explore, medieval coastal town Kotor is currently the country's most popular destination. Top of the Kotor agenda is scaling the 1,350 steps to St. John's Fortress, where you'll be rewarded with sweeping views of the town, the glistening bay waters and the rugged hills edging out to the horizon. Once you've made it back down, toast to your achievement with rakija, a fruit-heavy brandy and Montenegro's unofficial national drink. It's a heady tipple but drinks don't come more local here and, as such, it's a cheap option in bars around the country.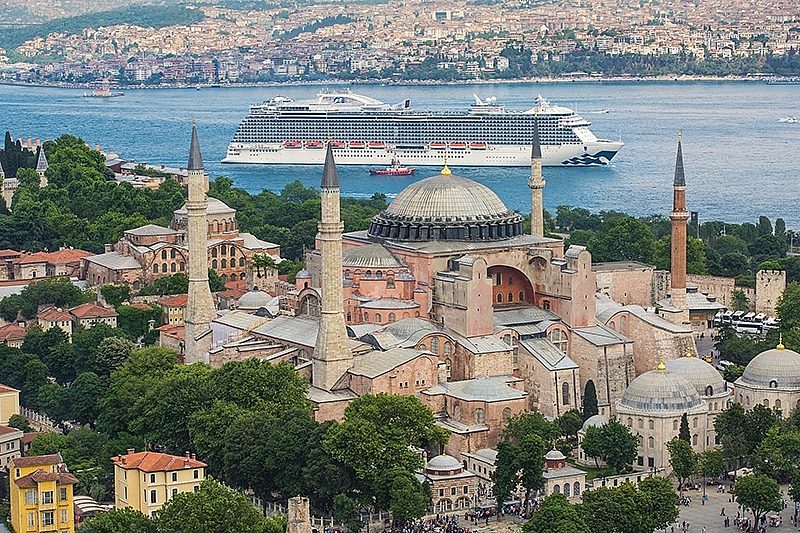 Visit Istanbul's Hagia Sophia free of charge © Princess
Istanbul, Turkey
This vibrant and bustling Turkish city is very affordable compared to many other cities in Europe. No visit to Istanbul is complete without a visit to Hagia Sophia, an awe-inspiring structure with a fascinating history (it was formerly a Christian church and later a museum), which is free to enter. Then there's the unmissable Grand Bazaar, a vast and ancient covered market where thousands of shops sell everything from colourful glass lamps and local ceramics to hand-woven fabric and local spices. Here, buyers are expected to haggle for the best price possible. When it comes to dining in Istanbul, you can fill up very cheaply, particularly if you stick to snacks, street food and smaller dishes. Look out for simit, a crunchy, sesame-coated bread ring; pide (flatbreads) stuffed with cheese, meat or vegetables; halka tatlisi, circular fried donuts dowsed in syrup; and, of course, wonderfully sweet and oozing baklava.
Ready for an escape to the Med?