Seven destinations perfect for celebrating a wedding anniversary
Looking to celebrate in style? Here's where to go for an anniversary you won't forget
While dinner out and a bottle of fizz is a lovely anniversary treat, if you've got a milestone celebration on the horizon then why not go all out and plan the ultimate anniversary holiday?
Whatever you want from your getaway – whether it's romance, strolling hand in hand across idyllic Caribbean beaches or exhilarating couples' experiences like kayaking or wild rafting – our pick of anniversary holiday ideas below will have you itching to book your big trip as soon as possible.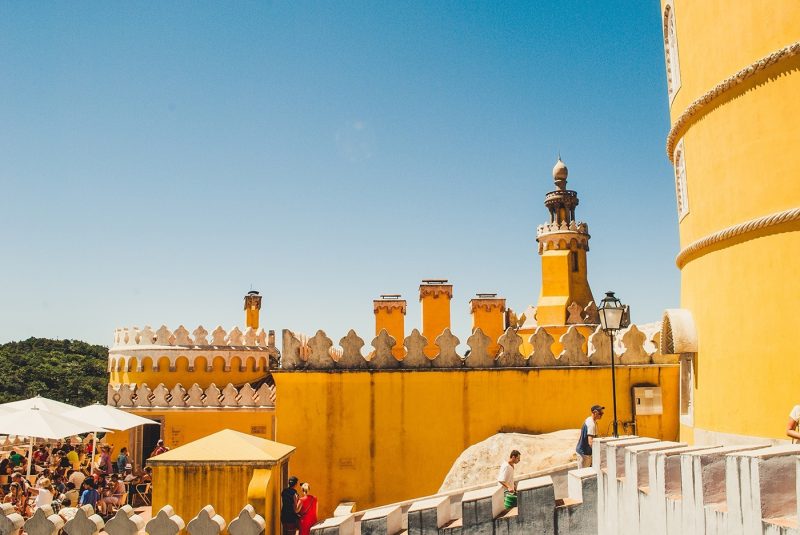 Meander around the colourful buildings of Sintra © Tania Mousinho/Unsplash
Lisbon, Portugal
Thirty minutes from Portugal's buzzing, cosmopolitan capital lies Sintra, a small, elegant town that positively oozes romance for couples who want to feel like they're in a fairytale world. The Moorish castle, colourful Mediterranean buildings, winding forest paths and ornate palaces here make for a magical day of sightseeing, while there are plenty of cosy cafés and bars in which to toast your anniversary afterwards. Sintra is very easy to reach from Lisbon by train and can be explored as part of a Princess day trip, too.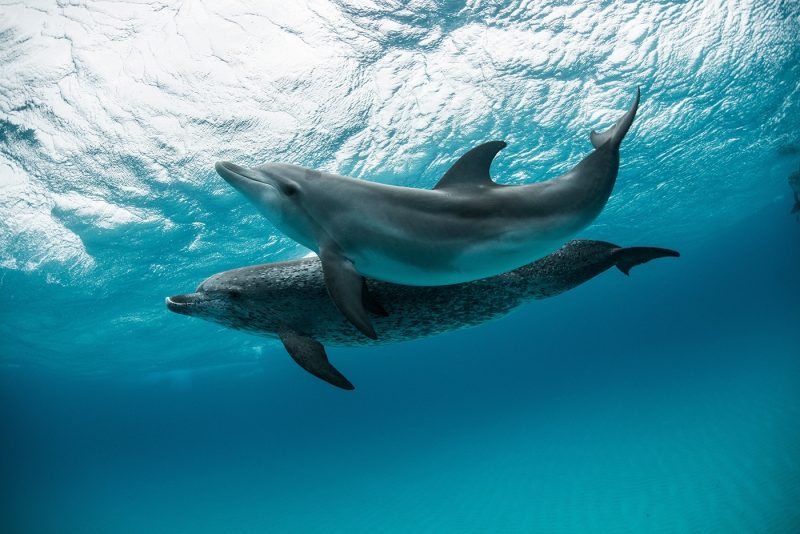 Swim with dolphins during your visit to The Bahamas © Offset
The Bahamas, Caribbean
If you're looking for a blow-out wedding anniversary trip, head to The Bahamas. The stunning Caribbean island offers a little of everything you'll need for a gloriously indulgent holiday. Wander the colourful coastline at Pink Sand Beach (yes, the sand really is a bright shade of pink!); swim with dolphins; blend your own wine at Bahama Barrels, the country's first and only winery; or just do very little except sip rum cocktails at one of the many beautiful beach bars.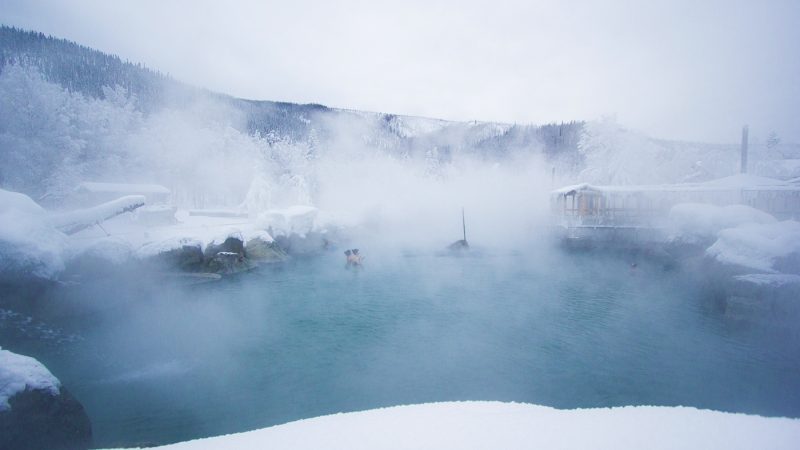 Take a dip at Chena Hot Springs in Alaska © Getty Images
Fairbanks, Alaska, United States
Do something a little different for your anniversary – and by different we mean absolutely incredible. While a trip to Alaska should be on everyone's bucket list, what with its breath-taking scenery and exceptional wildlife, the North American state offers up so many once-in-a-lifetime experiences. From the city of Fairbanks alone, visitors can cross the Arctic Circle from the air, gaze at the frosty wonders of the Aurora Ice Museum (you can even renew your wedding vows in the ice chapel!) and take an alfresco dip in geothermal hot baths at Chena Hot Springs Resort. How you'll decide what to do first, we have no idea…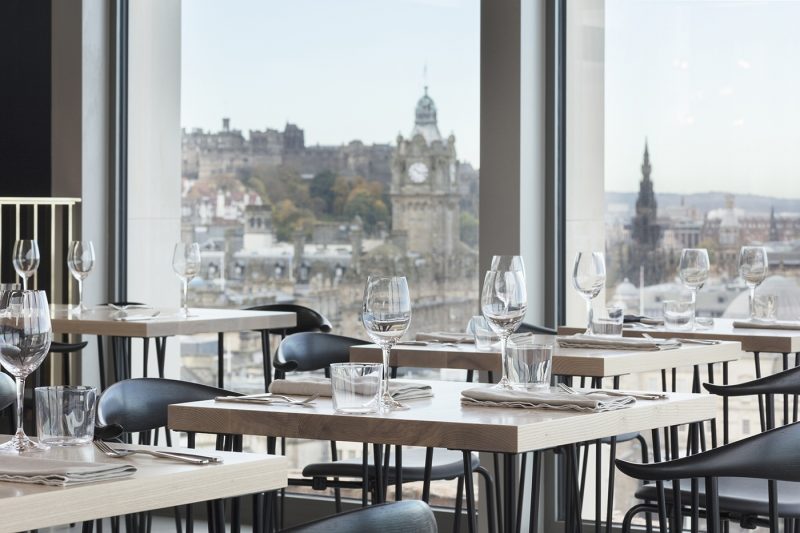 Enjoy incredible views as well as quality food at The Lookout © The Lookout
Edinburgh, Scotland
If you're a couple united by your love of food, a trip sampling the best of the Scottish capital's awesome dining scene should definitely be on the cards. Long known as a hub for foodies, wine buffs, whisky aficionados and craft-beer lovers, Edinburgh boasts far more than its fair share of outstanding restaurants, bars and pubs, which are made even more special by beautiful buildings and scenery around every corner. Just a handful of special-occasion venues to start off with are Tom Kitchin's Southside Scran for a meat feast; The Lookout for dreamy views of the city and seasonal, modern Scottish cooking; and Good Brothers Wine Bar, a cosy, intimate retreat with topnotch cocktails and wine.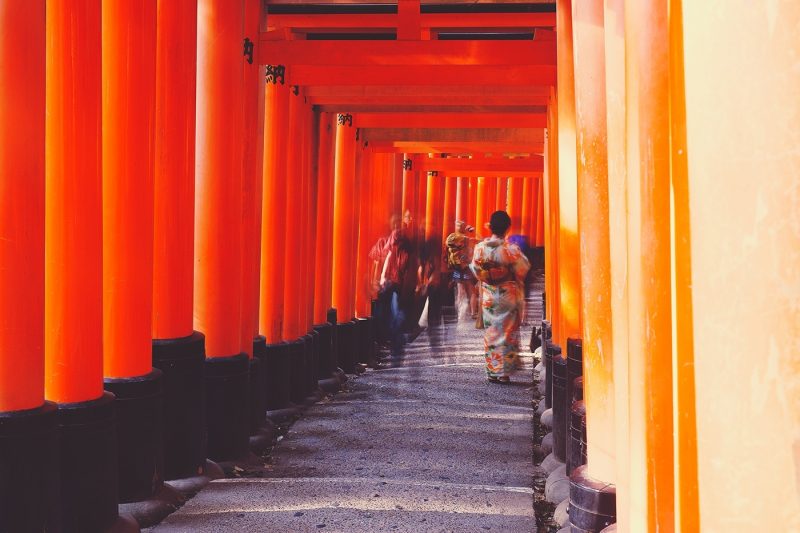 The bold, bright red Fushimi Inari Shrine in Kyoto © Joe Green/Unsplash
Kyoto, Japan
Lots of areas in Japan offer a charming and intimate atmosphere for couples, but it's Kyoto that really exudes romance. A truly beautiful city, Kyoto is overflowing with impossibly pretty sights that will make you feel as though you've stepped into a silver-screen love story: pagodas, quaint tearooms, the dazzling red of the Fushimi Inari Shrine, the delicate-looking wooden houses of the Gion district – in fact, there's even a shrine dedicated to love, the Jishu Jinja Shrine. Don't miss a trip on the Sagano Romantic Train either, a sightseeing ride that takes you past cherry blossoms in spring and snowy mountains in winter. Like we said – the place exudes romance.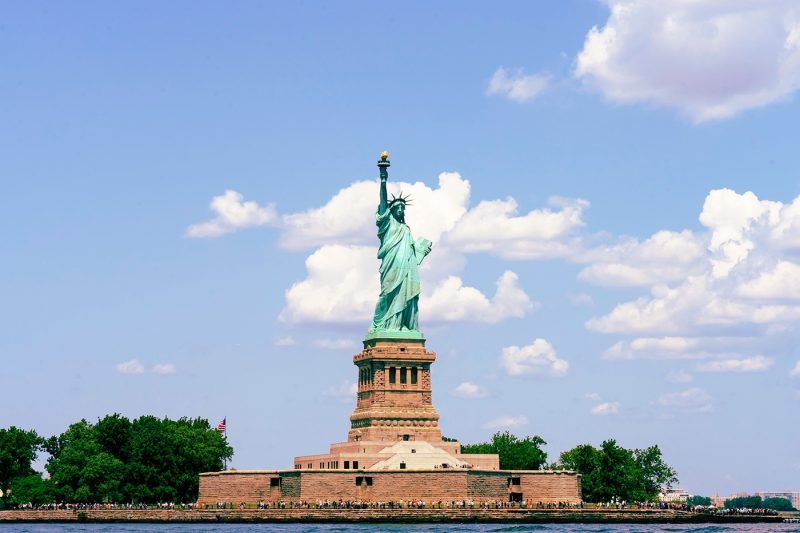 No trip to NYC is complete without seeing the Statue of Liberty © Avi Werde/Unsplash
New York, United States
If you're hoping to get the whole family involved in the celebrations, look no further than the Big Apple. New York is crammed full of activities that will wow grown-ups while keeping kids happy for hours as well. From child-friendly museums like the American Museum of Natural History (one word: dinosaurs!) to famous sights like the Statue of Liberty and the Empire State Building (get a view of both on a Princess sightseeing drive if you're short on time), to the timeless charms of Central Park (a romantic stroll for adults; a wild, green paradise for kids), New York is built for everyone.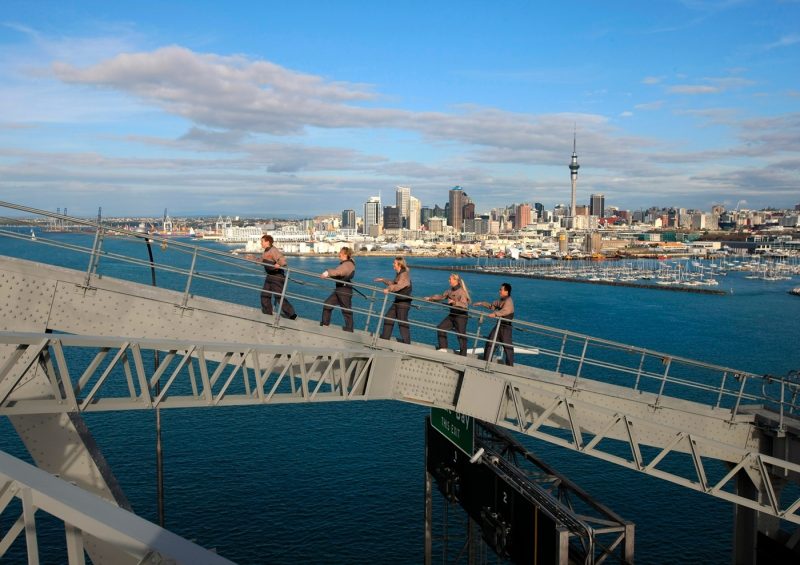 Don't look down: intrepid climbers on Auckland Harbour Bridge © A J Hackett Bungy New Zealand
Auckland, New Zealand
If you're adventurous sorts, Auckland in New Zealand is a shoo-in for an exciting (and possibly white-knuckle) celebration. High-adrenaline activities on offer include kayaking out to a volcano at Motukorea and then hiking to its summit, canyoning to get a real taste of the country's varied landscape or climbing Auckland Harbour Bridge (OK, walking its many arches and walkways).
Ready to book your wedding anniversary cruise?