Eight holiday ideas for the ultimate 60th birthday celebration
Wine tasting, museum hopping, wildlife spotting and beachside relaxing – discover all the inspiration you need to plan an unforgettable birthday trip
A 60th birthday is a milestone worth celebrating, so what better way to do it than by heading off on an adventure – big or small – to commemorate the occasion. Whether you're looking for a far-flung trip to tick off a few bucket list to-dos or fancy staying closer to home on a European jaunt, our round-up of eight great 60th birthday holiday ideas should have you covered.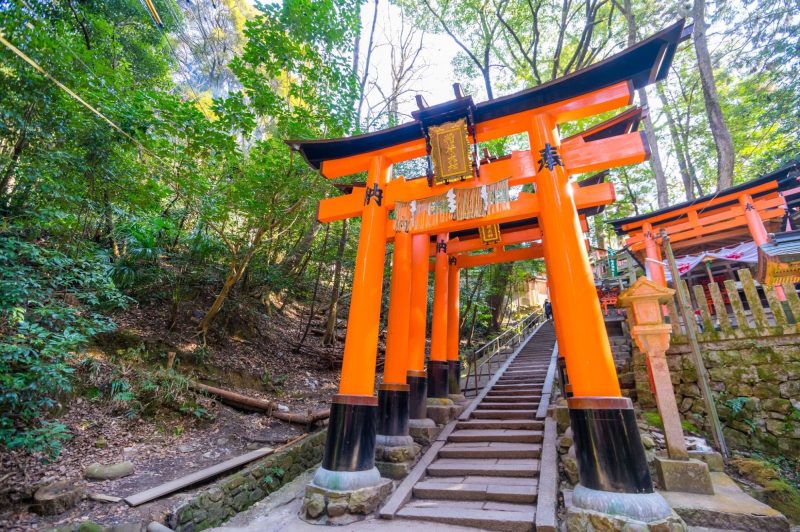 Follow the trails through the red torii gates at Kyoto's Fushimi Inari Taisha © Princess
1. Discover an ancient shrine
With thousands of brilliant-red vermilion torii gates creating show-stopping pathways around a forest and leading up to Mount Inari, Kyoto's Fushimi Inari Taisha is a bucket-list attraction worth travelling for. One of the most-visited in Japan, the shrine is dedicated to Inari, the god of rice, and consists of numerous buildings dotted around the site. The woodland trails here are extremely popular and hiking to the summit of Mount Inari takes around two to three hours, if you fancy the challenge. You can visit the shrine along with two other temples as part of a Princess Shore Excursion from Osaka.
2. Get a bird's eye view of paradise
If all you want for your 60th birthday is an adrenalin rush, but you don't quite fancy bungee jumping or skydiving, then parasailing could be just the thing. Firmly strapped into a harness, you glide through the sky high above the ocean, while being towed by a boat down below. As to which ocean you choose to glide over, parasailing is available all around the world – however, we're not sure you'll get better views than when parasailing above Moreton Island in Australia. The waters here are crystal clear, and there's a chance you might spy dolphins, turtles and even dugongs, a type of sea cow, from up in the air.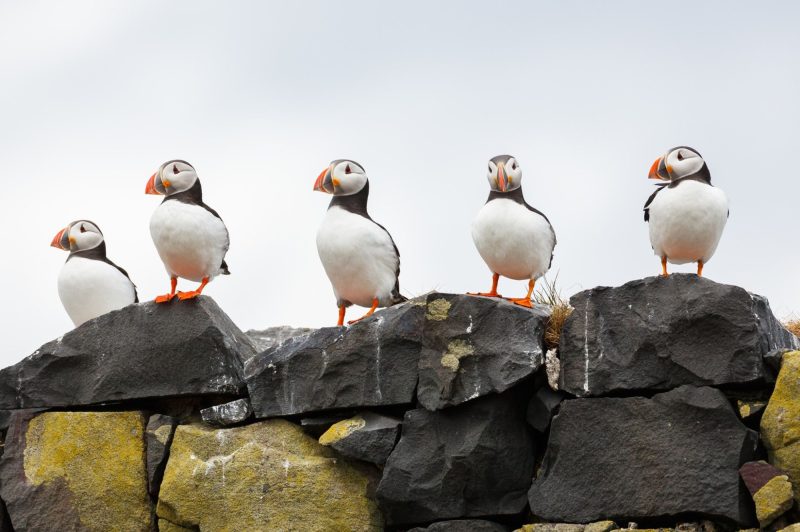 See puffins, arctic foxes and plenty more wildlife when visiting magical Iceland © Princess
3. Spot incredible wildlife
You'll never be short on reasons to visit Iceland, but the country's rich array of wildlife is surely one of the most compelling, particularly for nature lovers celebrating a big birthday. Skálanes Nature Reserve, easily reachable on a half-day shore excursion from Seyðisfjörður, is a great place for spotting fantastic creatures, including puffins, arctic foxes, reindeer and over 40 different bird species, including a local colony of the distinctive-looking eider. Accompanying the wildlife are dramatic coastal views and thunderous waterfalls – don't forget your camera, now…
4. Say 'Cheers!' in style
The big six-oh calls for a toast with something special. While it's not a short journey, oenophiles should head to New Zealand and embark on a wine tour in one of the country's top wine regions, Marlborough. As part of a Princess shore excursion from Picton, enjoy being transported around the area's wine trail, stopping at vineyards to sample their signature blends as you go. While Marlborough may be known for its superb sauvignon blancs, there's so much more on offer besides, as you'll soon discover. Cheers to that!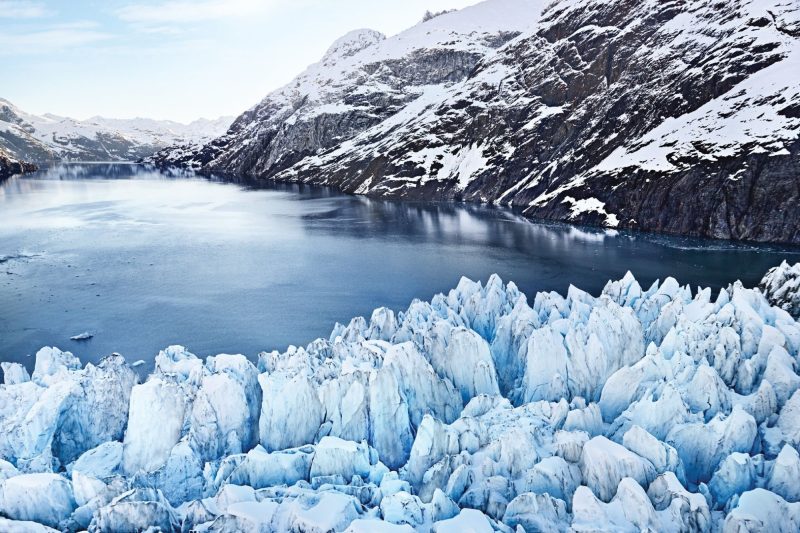 Set sail on a scenic cruise through the jaw-dropping Glacier Bay National Park in Alaska © Princess
5. Explore otherworldly landscapes
Alaska is the largest state in the USA and is also home to over 100,000 glaciers, making it a prime destination for scenic cruising. As you sail through glistening, icy channels, surrounded by shimmering fjords and mighty glaciers stretching out in front of you, it's not difficult to imagine you're on another planet entirely. Our series of Alaska cruises features awe-inspiring sights, such as Hubbard Glacier (where you might see seals, otters, moose and bears), Glacier Bay National Park and the Endicott Arm fjord, home to utterly breath-taking cascading waterfalls.
6. Glide above the jungle
Venturing into the rainforest is a bucket-list activity that the whole family can join in with when it's via the means of an aerial tram. Adventure to Costa Rica's Braulio Carrillo National Park and take a ride on a tram (in this instance, think cable car but without the side windows) that's suspended above the rainforest canopy, slowly moving across the luscious green trees. A knowledgeable guide will join you up high, helpfully pointing out wildlife and birds, and explain more about the rainforest's delicate ecosystem.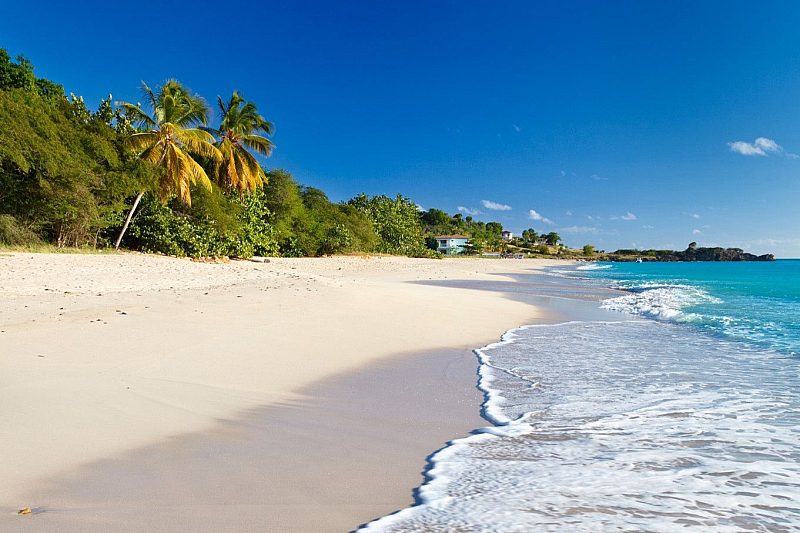 Find maximum relaxation on the golden beaches of Antigua in the Caribbean © Princess
7. Embrace the art of doing nothing
While you might have a bucket list to work through or family members to catch up with, you could also use your 60th birthday as an excuse to just relax. For the ultimate chill, make for the Caribbean, where you can sit back, put your feet up and simply let the world pass by. But where to start? The golden sand and sapphire water that hugs the coast of Antigua will allow you to relax like never before. There are 365 beaches on Antigua – one for each day of the year – but Dickenson Bay is justifiably one of the island's most popular spots thanks to its postcard-perfect setting, while Half Moon Bay is a little more raw and rugged but just as peaceful.
8. Admire world-class art
Art lovers celebrating their 60th should beeline for culture-packed Paris, which is home to a string of world-class galleries and museums. While there are big hitters like the Louvre, the Musée d'Orsay and Musée Picasso Paris, there are also smaller, lesser-known venues worth seeking out. A few less-celebrated gems include Centre Pompidou, which is known for its vast collection of contemporary art and design as well as its eye-catching industrial architecture, and independents like Galerie Thaddaeus Ropac, where you'll find anything from photography to surrealist sculpture. Take your pick as you explore the city by yourself on a day trip from the French port of Le Havre.

Excited to book a milestone adventure?