Five unmissable beaches in Mexico
Prepare to be dazzled at some of South America's finest stretches of shore
With around 5,800 miles of coastline, it's no wonder that Mexico has some of the best beaches on the planet. From show-stopping sandy havens and buzzing watersports hubs to secluded stretches where the sea lions outnumber the humans, Mexico is a global heavyweight when it comes to sand, sea and sunshine. But with so much choice, it can be tricky to know where to start, which is why we've rounded up five of our favourite beaches in Mexico. Just don't forget your flipflops…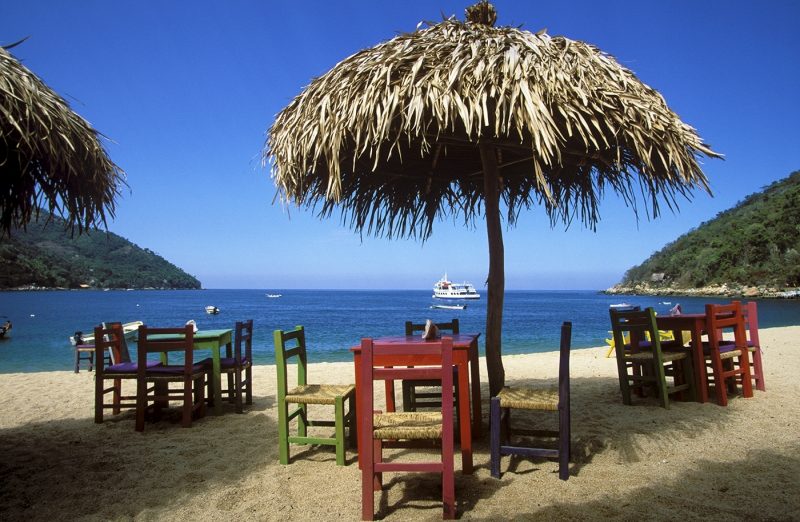 Find a sunny spot at peaceful Playa Yelapa near Puerto Vallarta © Martin Siepmann/Robert Harding
Yelapa
Best for: a little seclusion

You can only arrive at this gem of a beach by boat but the extra trip here is utterly worth it. It's a simple journey from Los Muertos Beach or Boca de Tomatlan (both near Puerto Vallarta), where a water taxi will whisk you to this small, relaxed beach town that quietly boasts a gorgeous stretch of coast. Towering swathes of tree-lined hills give the place a tropical feel, all the while its famed 'pie ladies' wander the sands selling homemade sweet pies. As if Yelapa needed any more endorsement, Bob Dylan, Stevie Wonder, Elizabeth Taylor and Jack Nicholson have all visited this glorious little hideaway.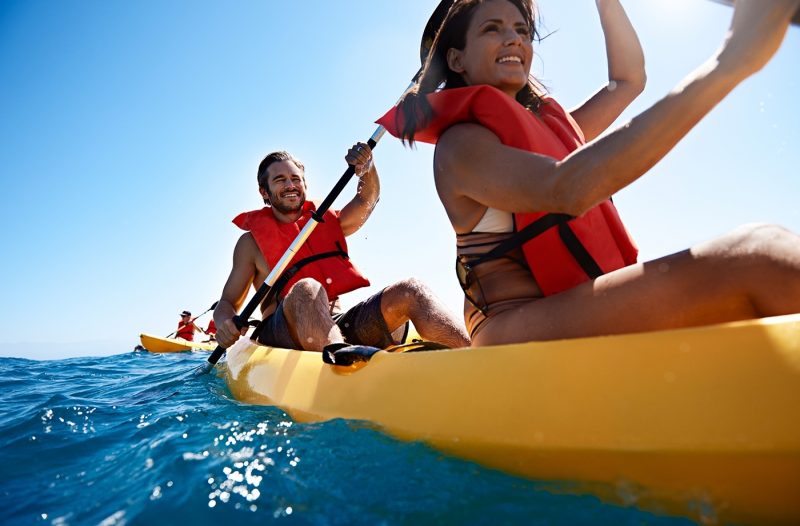 Why not swap sunbathing for kayaking in Cabo San Lucas? © Princess
Playa Médano
Best for: your pick of watersports

Cabo San Lucas's most popular and liveliest beach offers enough aquatic activities to keep even hardened thrill-seekers happy. Head there on a Princess half-day trip and take your pick from jet-skiing, water-skiing, kayaking, parasailing, stand-up paddle-boarding, kite-surfing (if you want to go near but not actually in the sea) or even just good ol' swimming, which all take place along a beautiful, sandy arc surrounded by plenty of restaurants and cafés for refreshment afterwards.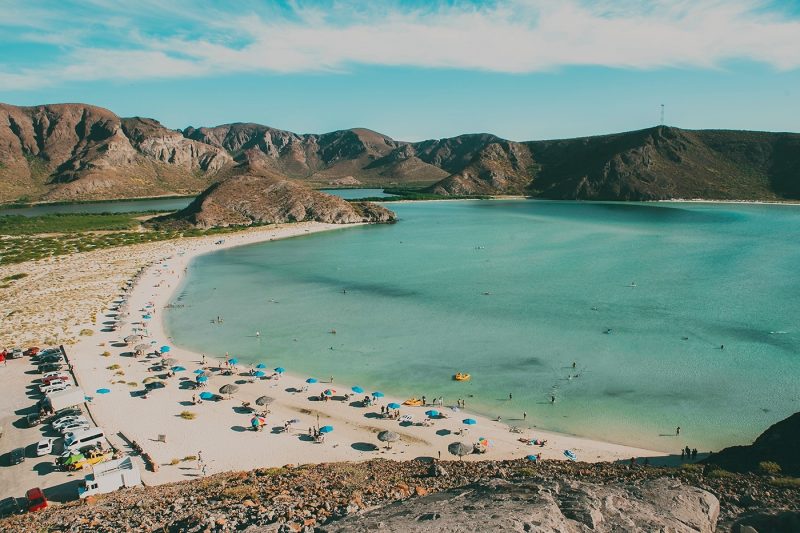 White sands and azure sea – Playa Balandra is a must-visit © Matthew T Rader/Unsplash
Playa Balandra
Best for: picture-perfect panoramas

It's incredible to think that a beach frequently cited as Mexico's most beautiful is just half an hour from busy La Paz, the capital city of Baja California Sur state. But as soon as you arrive at Playa Balandra, you'll see what all the fuss is about: sapphire-blue waters, dazzling white sands, dramatic rocky scenery at each turn – and all unspoilt by development due to its protected status. If you can tear yourself away from sunbathing, be sure to seek out El Hongo, a bizarre-looking mushroom-shaped rock formation that's become an icon of the beach.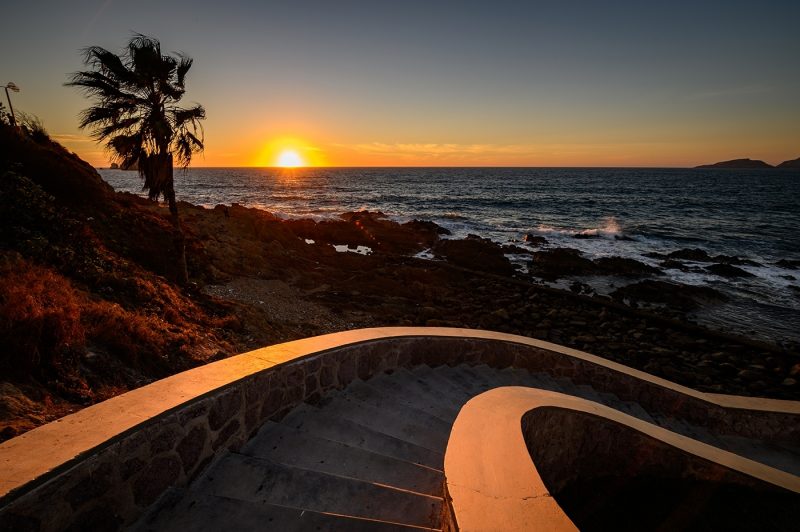 Catch it if you can: the sun setting at Olas Altas © Getty Images
Olas Altas
Best for: superb sunsets

Situated in downtown Mazatlán, this laid-back city beach is an enjoyable haunt to spend a few hours at during the day, what with its blue waters, soft sand and bustling nearby bars and cafés. Even as light begins to fade, Olas Altas is equally lovely, as its sunsets are utterly breathtaking. And worry not, if you have to be back onboard your Princess ship before total darkness hits, you can still catch swathes of pink, orange and lilac fill the sky in the early evening.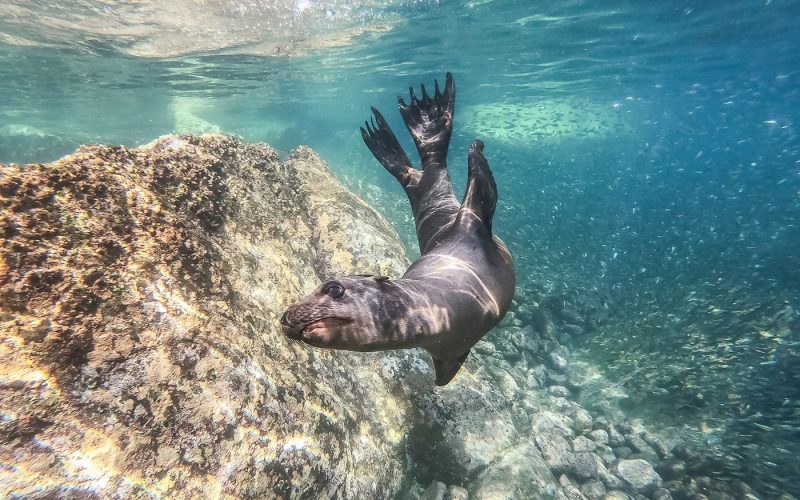 Get a glimpse of the sea lions on Coronado Island © Matthew T Rader/Unsplash
Coronado Island
Best for: marine-life marvelling
It's only four miles in length, but this small island a few miles north-east of Loreto is blessed with blissful beaches, all of which retain a tranquil atmosphere due to their remote location. Best of all, though, is the island's abundance of wildlife. Sea lions are the stars of the show here, but you'll also see all kinds of birdlife (including pelicans) and possibly even dolphins and whales. The easiest way to visit Coronado is via a Princess boat trip, during which your guides will be able to show you the best areas for sea-lion viewing and snorkelling.
Ready to explore more of Mexico?