Six destinations perfect for an October holiday
Cruise into autumn in style and set sail to one of our favourite post-summer holiday hotspots
Summer is over, the days are getting cooler and shorter, and everything is starting to wind down a little at home – all of which means it's high time for holiday. Whether you're after a quick European jaunt to catch up on cultural happenings, a wildlife adventure on more exotic soil or simply notching up some more hours in the sun before winter arrives, our list of the best cruise destinations for an October holiday is brimming with inspiration for an autumnal adventure.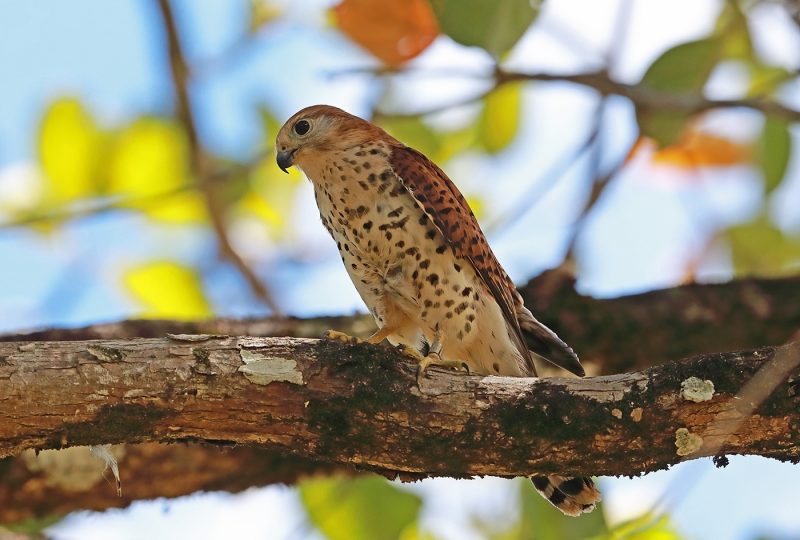 Keep an eye out for the Mauritius Kestrel © Getty Images
1. Port Louis, Mauritius
Best for: winged wildlife-spotting

October is widely held as the perfect time to visit this magical island in the Indian Ocean. It's generally regarded as the very start of summer there, so there's little chance of rain and the temperature is hot, but not scorching. More importantly, you'll be able to see incredible wildlife, including some of the island's native bird species – many formerly or currently endangered. A great place to view them is at Black River Gorges National Park, where you might glimpse the echo parakeet, the dazzling pink pigeon and the ultra-rare Mauritius kestrel.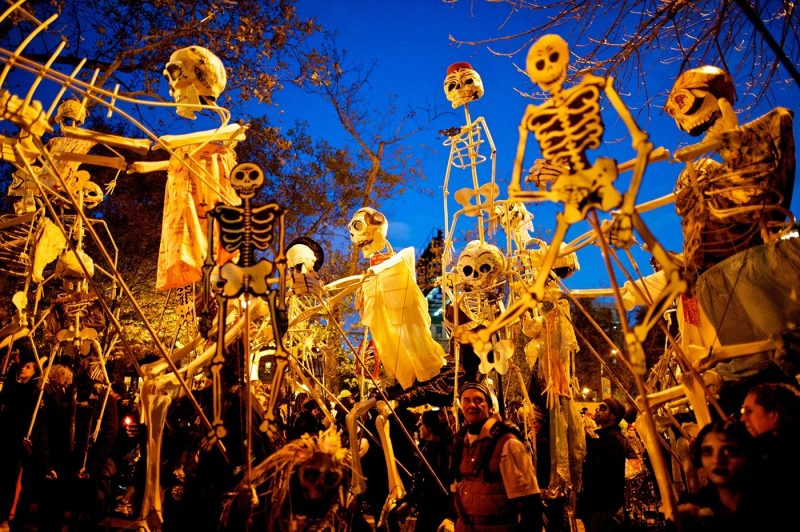 New York's brilliantly spooky Halloween Parade © Village Halloween Parade
2. New York, United States
Best for: a spooky spectacular

New York is consistently one of most exciting autumn holiday destinations and its epic Village Halloween Parade goes a long way to explaining why. This world-famous event engulfs the city in a wave of costumes, performance, music, giant puppets and a ghoulishly great atmosphere. Although the main parade takes place in the early evening of 31 October, there are all sorts of fun and festivities during the daytime, plus in the days/weeks leading up to Halloween itself, making NYC an even more atmospheric place to be than usual.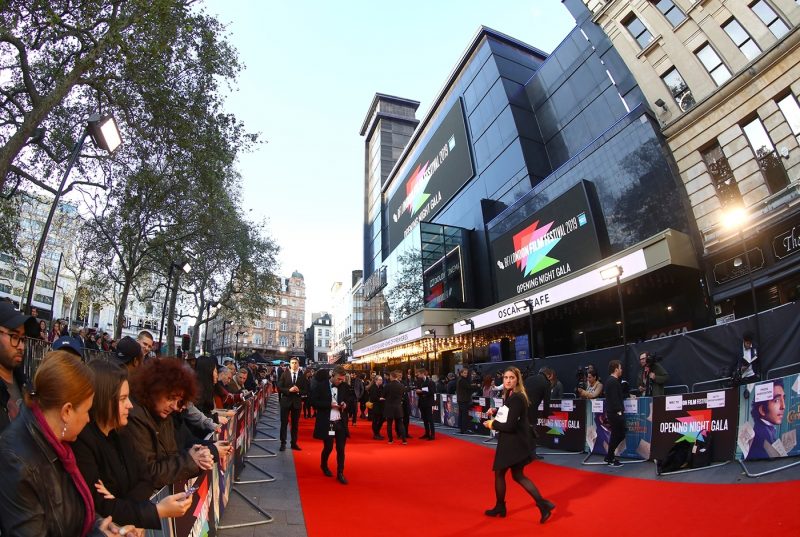 Spy stars on the red carpet at the BFI Film Festival © Tim P. Whitby/Getty Images for BFI
3. London, UK
Best for: peering behind the silver screen

There's always a reason to visit London, but time your visit with the BFI London Film Festival, which runs for two weeks every October, and you'll be rewarded with hundreds of film screenings, from headline-grabbing productions from the last few years all the way to new works from up-and-coming teams. Screenings take place across the city, as do talks with actors and directors, numerous free events and more – and you might even spot an A-lister on the red carpet while you're there…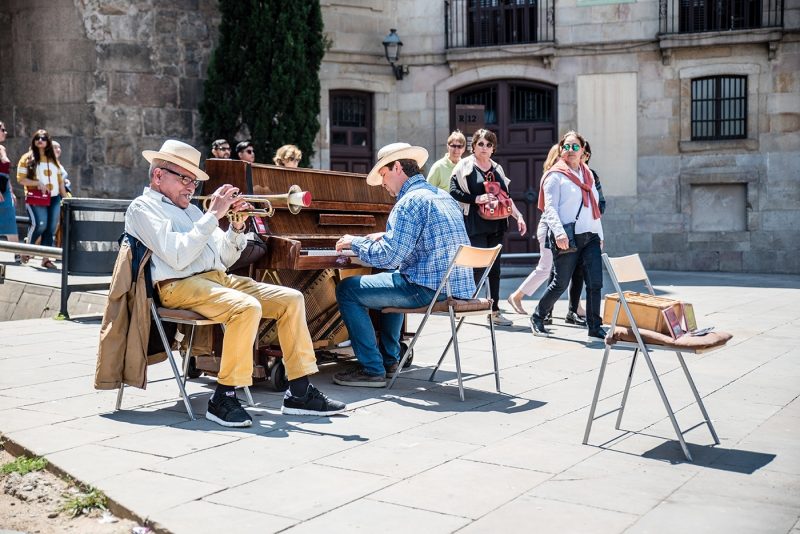 Soak up some street music in the heart of Barcelona © Richard Hewat/Unsplash
4. Barcelona, Spain
Best for: digging out your dancing shoes

The Barcelona Jazz Festival is a key date for jazz aficionados, but just as fun for anyone who enjoys live music regardless of genre. It's always an energetic affair, showcasing internationally recognised musicians and emerging acts, with plenty of local Spanish flavour mixed in as well. Get yourself in the mood for dancing the night away before you disembark at Princess' onboard Festival of the Med, which gives you the chance to take dance lessons and learn a few Spanish phrases to help you mingle with the locals.
Discover more of Barcelona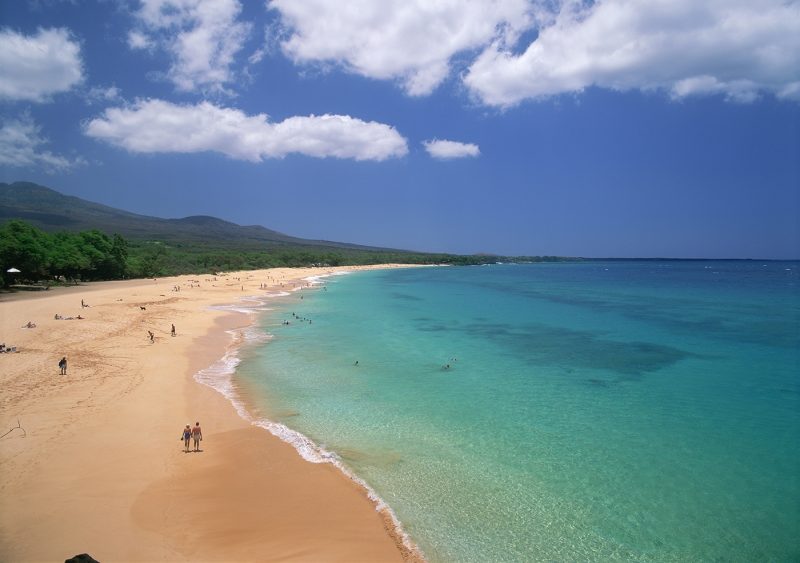 The alluring sea and sand in Maui, Hawaii © Douglas Peebles/Robert Harding
5. Hawaii, United States
Best for: chasing the summer sun

Keen to escape the cool, autumnal temperatures? A spell in Hawaii should do the trick, where October temperatures average out at around 26°C. Enjoy the still-glorious climate (and the beaches, of course) without the bustling high-season crowds. Learn more about Hawaii's history and culture at Princess' King Kamehameha onboard festival, before getting a crash course in ukulele-playing and traditional hula dancing.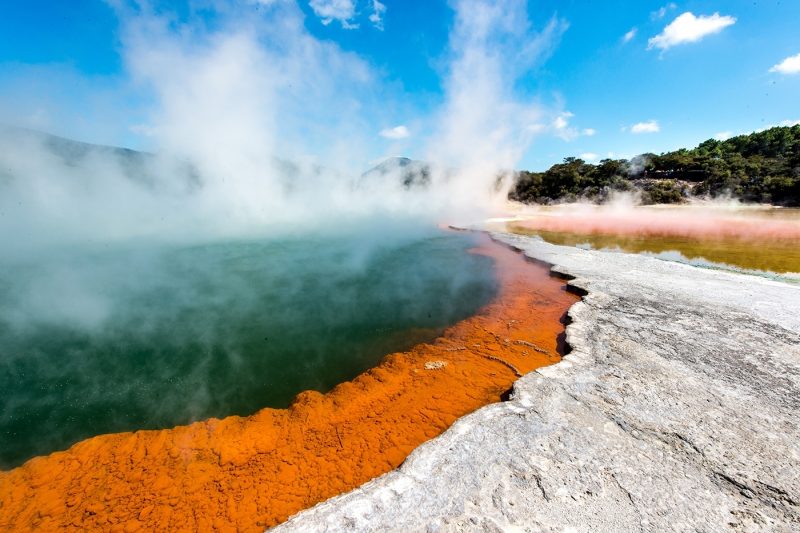 Nature in action: one of the Rotorua hot springs © Shutterstock
6. Rotorua, New Zealand
Best for: A bit of mud-bathing

Make the most of New Zealand's springtime by taking a dip in one of the natural mud pools or hot springs in Rotorua, which are just an hour away from Tauranga port and reachable via various Princess shore excursions. The water there remains naturally toasty thanks to the area's geothermal activity, making it a rejuvenating experience and the cleanest you'll ever feel after wallowing in mud. October also signals the start of Princess' onboard Matariki Festival, giving an insight into Maori celebrations and customs, including a traditional kapa haka dance performance.
Ready to book your October holiday?