Seven destinations perfect for a November holiday
Forget hibernating and start exploring some of the world's most exotic and exciting spots this autumn
November doesn't have to be all grey skies. In fact, with a little forward planning, it can be one of the best months of the year. Fancy the sound of joining in the celebrations at one of Mexico's biggest festivals or witnessing a beautiful annual tradition in Thailand? Perhaps you want to escape the cold and hit a sunny beach, or maybe go 'full autumn' and see Japan's dazzling rust-coloured landscape. Whatever your ideal getaway, you're sure to find it in our round-up of November holiday destinations. With autumn holiday ideas this good, who needs summer?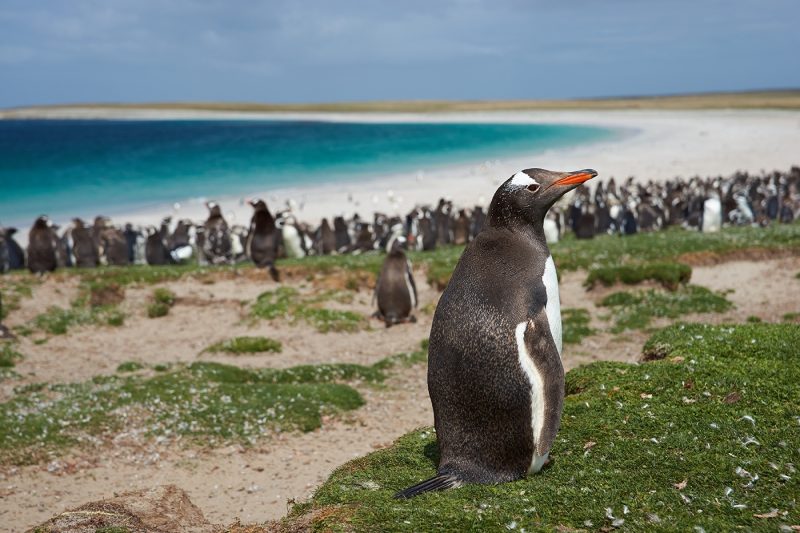 Beautiful Gentoo penguins can be found on the Falkland Islands © Shutterstock
1. Falkland Islands
Best for: wondrous wildlife
Excited to admire elephant seal pups, penguins, sea lions and albatross in their natural environment? November is a prime month for wildlife-spotting in the Falkland Islands, as days become longer and temperatures slightly warmer. Anyone who loves penguins (which – let's be honest – is everyone) will be in their element, as you'll see several different species, including rockhopper, gentoo, macaroni and Magellanic. Various Princess shore excursions will lead you to these magnificent creatures and if you're really, really lucky, you might even glimpse a killer whale along the way.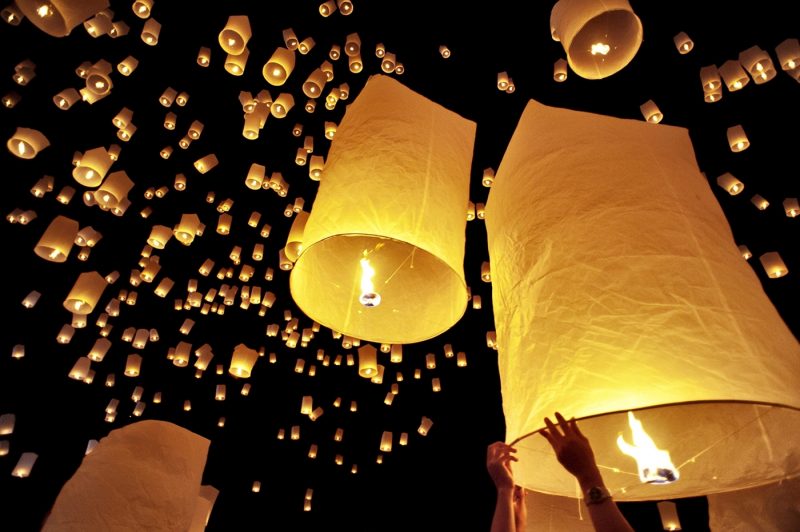 Traditional lanterns released into the night's sky in Thailand © kljphotographic/Robert Harding
2. Bangkok, Thailand
Best for: a cultural spectacular
Loi Krathong is an annual festival celebrated across Thailand and it's quite the spectacle. Seen by many Thai people as a time to give thanks to the Goddess of Water, thousands of krathong – small, decorated boats usually made from banana leaves or bread – are set sail down rivers while traditional lanterns are released into the sky, both making for a breath-taking sight. From Bangkok's waterways is a great place to watch the festival unfold and you can take part by purchasing and releasing your own krathong – just make sure it's not made of plastic before you buy.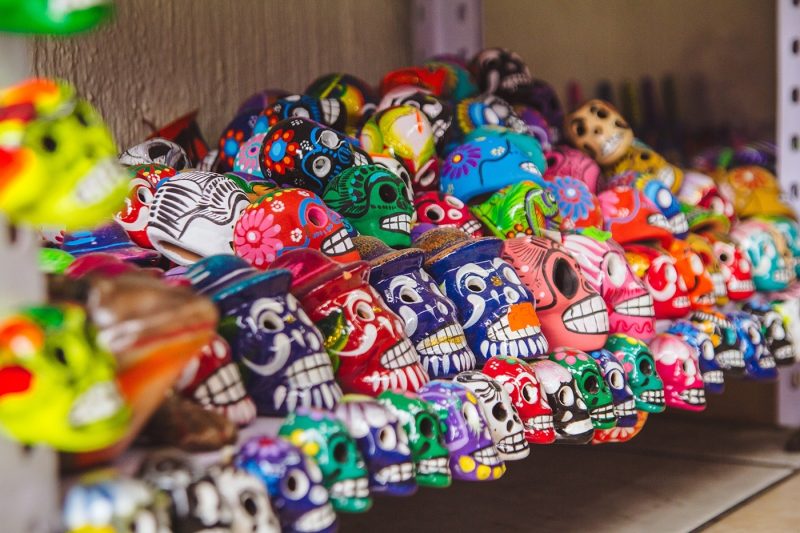 See vibrant Day of the Dead skulls in Mexico © Gadiel Lazcano/Unsplash
3. Mexico
Best for: incredible celebrations
You'll probably have heard of Mexico's Día de los Muertos (Day of the Dead) festivities, but seeing them in the flesh is something else entirely. Although celebrating death may sound a little macabre, it's actually a joyous time, full of colourful parades, amazing costumes (look out for elaborately decorated skeletons at every turn), families paying tribute to loved ones and a carnival-like spirit, complete with live music and dancing. The event was even recognised by UNESCO as having Intangible Cultural Heritage in 2008 and you can learn more about it beforehand at one of our on-board Mexican Fiestas.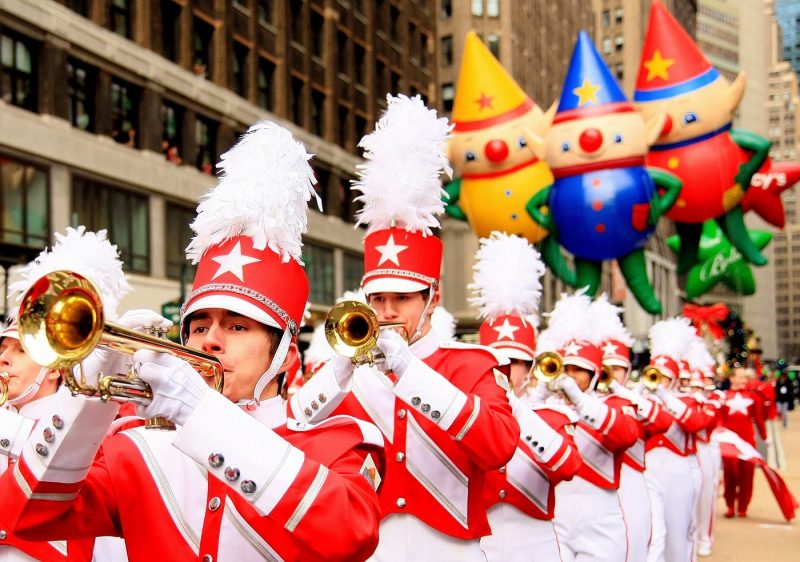 Catch Macy's Great American Marching Band in action in Manhattan © Macy's, Inc
4. New York, United States
Best for: seeing the ultimate street parade
The Macy's Thanksgiving Day Parade has been going since 1924, becoming a calendar highlight for New Yorkers. Still one of the world's largest parades, it's an extravaganza of floats, dancers, music and – most famously – gigantic balloon characters, from Snoopy to Paddington Bear to Spider-Man. The route snakes through Manhattan and there are various spots to catch it up-close (make sure you get there early though). After the parade finishes at noon, you've got the rest of the day to enjoy the wonderfully festive city.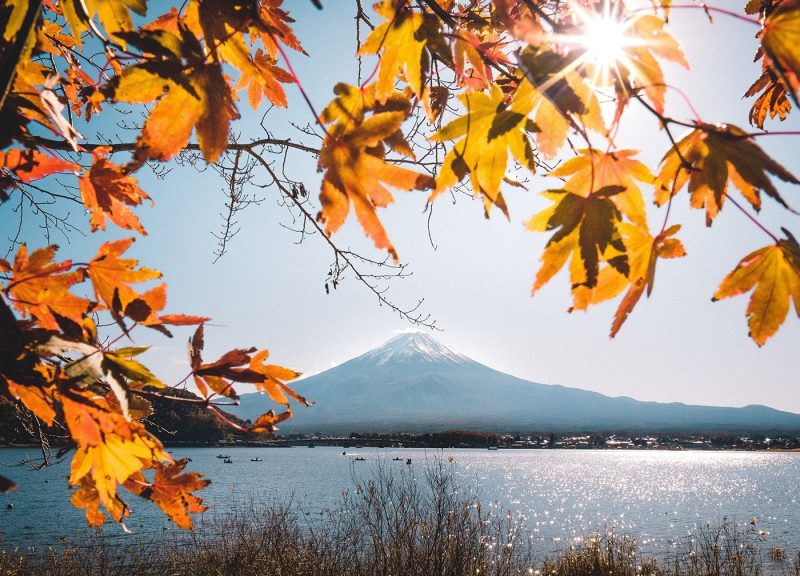 See the stunning autumn leaves Lake Kawaguchiko, with Mt Fuji as a backdrop © Simon Shim/Unsplash
5. Japan
Best for: walking in an autumn wonderland
Autumn leaves in the UK are lovely; in Japan, they're spectacular – and also a cause for national celebration. The famous Fuji Kawaguchiko Autumn Leaves Festival is an event held every November on the shore of Lake Kawaguchiko, a location that can be easily reached from the ports of both Tokyo and Shimizu. While there are street stalls and coloured illuminations throughout the festival, the real draw is walking through the Momiji Corridor – two rows of hundreds of dazzling red and orange-leafed maple trees. As an added bonus, the majestic Mount Fuji can also be admired from here. Don't forget your camera...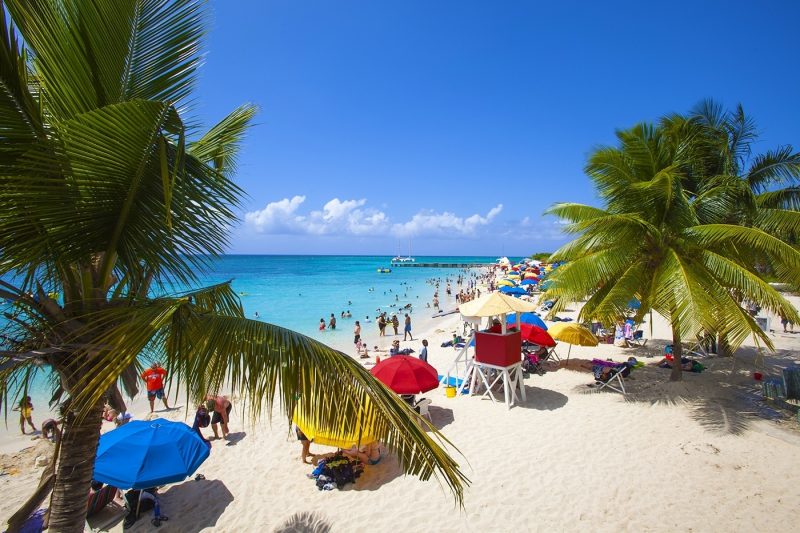 Take a dip at Doctor's Cave beach, Montego Bay © Holger Leue/Robert Harding
6. Montego Bay, Jamaica
Best for: a hit of sunshine
Trade a UK autumn for a Jamaican one, where the average daily temperature is around 26-27°C. Montego Bay is a particularly great spot to forget about grey skies and sub-zero mornings, thanks to jaw-dropping beaches. Head to Cornwall Beach for a peaceful swim or visit Doctor's Cave Beach for its postcard-perfect white sand and azure sea. Afterwards a day of sun bathing, stroll down ever-buzzing Gloucester Avenue (known as 'Hip Strip') to browse the local markets and shops. Get into the swing of things at Princess' on-board Caribbean Festival too, which will give you an introduction to some of the music, food and culture of this diverse region.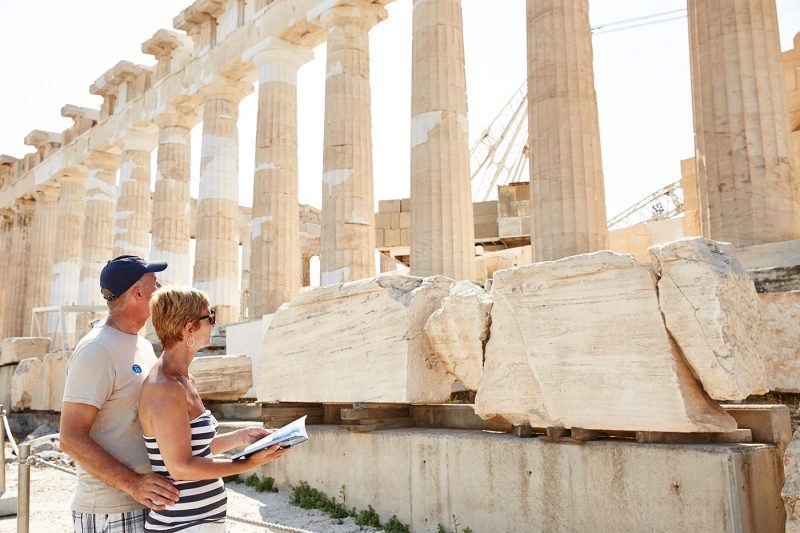 Explore the Acropolis in Athens, Greece © Princess
7. Athens, Greece
Best for: leisurely adventures
The Grecian sun can be exhausting in the height of summer, but in November, things cool down to a far more manageable temperature (around 15°C), plus the crowds thin out, too. Both of which mean it's a fine time to explore the capital, Athens. City activities include admiring historical heavyweights such as the mighty Acropolis, which overlooks the city; soaking up the cultural riches of various museums (the Museum of Cycladic Art is one of our favourites); and wandering atmospheric neighbourhoods like pretty Plaka, which is great for a coffee stop and buying one-off clothing pieces, jewellery or locally made ceramics in its many boutiques.
Ready to book your November holiday?