Five of the best cruise destinations for first-time cruisers
The Mediterranean, the Caribbean, the Aegean – the vast range of destinations and itineraries can be overwhelming if you're new to cruising. Here's where to start…
Deciding on a cruise holiday can be hard, especially for those who've never cruised before. While the choice of destinations on offer is incredible, it can be bewildering if you've no idea where to begin. Let us guide you in the right direction, and answer some of your burning questions, with our pick of the five best cruises for first-timers...
1. The British Isles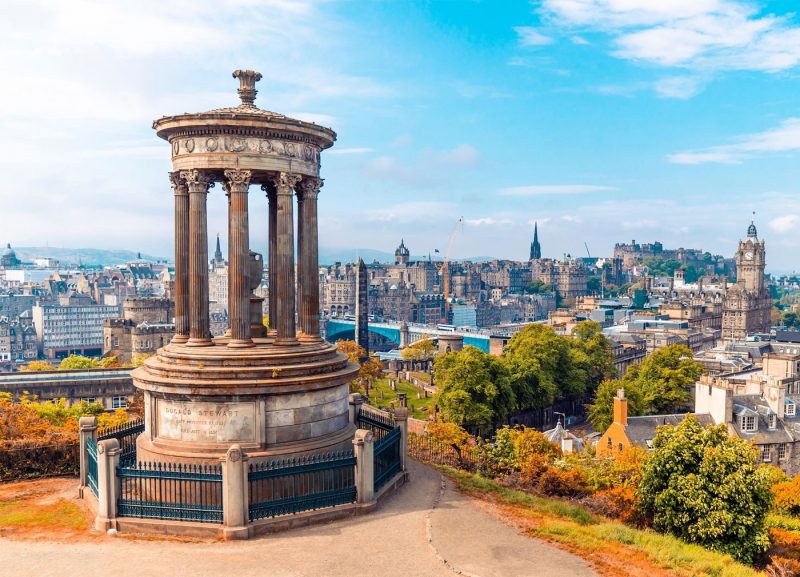 Danii Vnoutchkovc/Unsplash
Those new to cruising might want to start with an itinerary on home soil and embark on a sea adventure around the British Isles. Leaving from Southampton, there's no need to fly to Europe or further afield to board the ship. Being so close to home makes group travel – whether with friends or family members of all ages – especially easy, too. There's also no issue with changing time zones or currency during your trip, plus you'll get UK signal and data roaming when using your phone on shore. And if you think that sailing around our fair isles sounds too close to home to feel like a holiday, then think again. In Guernsey you'll find soft, white-sand beaches and dreamy turquoise waters to match any Caribbean island, you can marvel at breathtaking country estates and waterfalls in Ireland, while in Scotland you can wander Edinburgh's Old and New Towns, both of which are a UNESCO World Heritage Site. There are plenty of pinch-yourself moments to be had not far from home.
2. The Mediterranean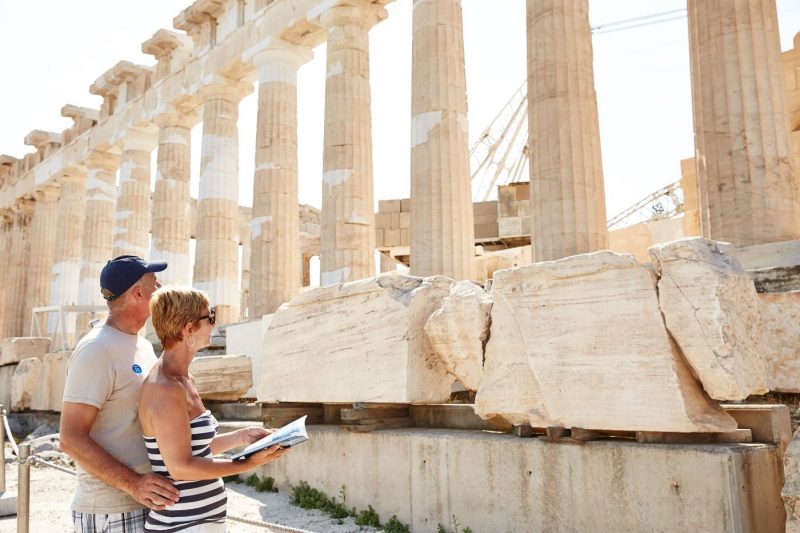 Princess
First-time cruisers seeking a guaranteed summer may want to start by visiting familiar locations such as Spain, France and Italy. Again, Mediterranean itineraries depart from Southampton, as well as from easy-to-reach Athens, Barcelona and Rome, so you don't have to travel far in order to board the ship. Cruising around this much-loved region means you can super-size your annual Mediterranean holiday and visit numerous cities and resorts in multiple countries over the course of one trip. Some itineraries will take you from Mallorca to Barcelona to Provence in just a matter of days! Of course, if there are any ports of call along the way that you've already explored, you have the perfect excuse to stay onboard and enjoy a tranquil day on the ship.
3. The Greek Islands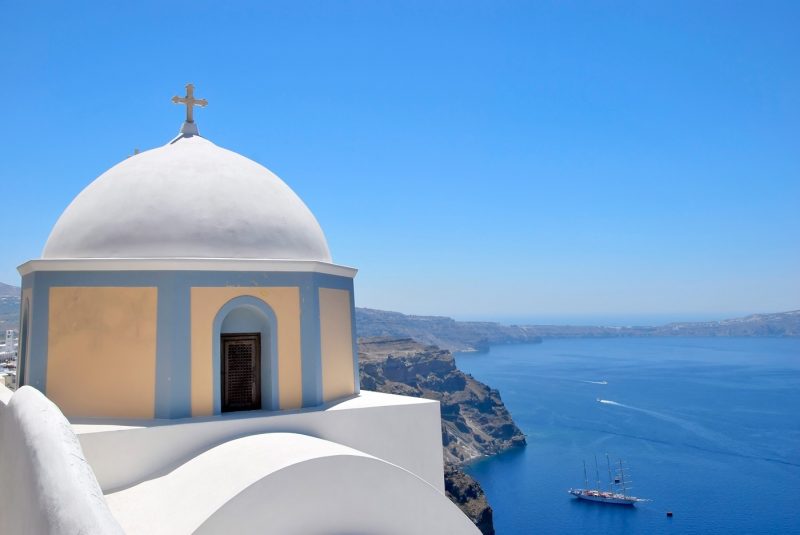 iStock
If island hopping around Greece has been on your bucket list for a while, now's the time to tick it off – and in style too. Instead of exploring the Greek Islands by multiple modes of transport (which can be lengthy in duration, often expensive and very busy in peak months), why not travel from island to island in the comfort and luxury of a Princess ship? The Mediterranean & Greek Isles itinerary sets sail from Southampton, so it's great for first-timers wanting a straight-forward embarkation, while the itinerary itself takes in the picturesque island of Santorini, with its white-washed and blue-domed hilltop houses, and trendy Mykonos, where you'll get lost in winding streets of bars, restaurants and irresistible boutiques.
4. Scandinavia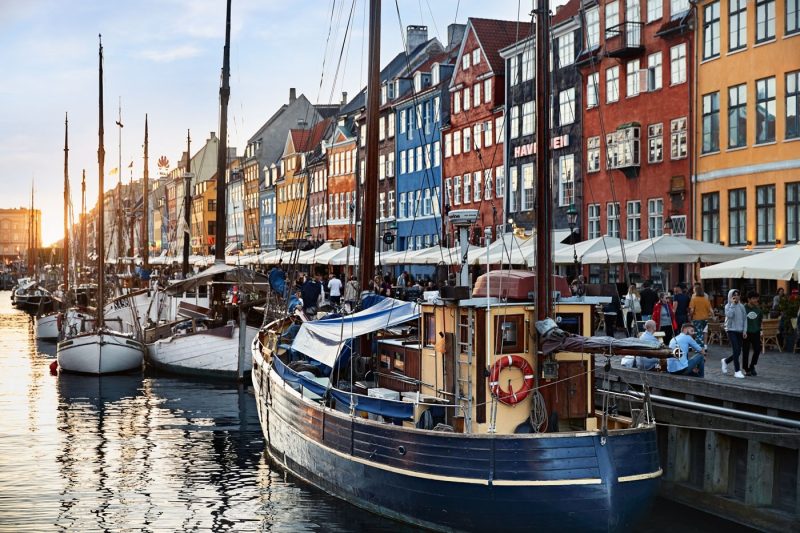 Princess
A less obvious choice than the Mediterranean, Scandinavia is equally near to home, can be thoroughly explored in just a week and ships embarking to the region can be boarded from Southampton, as well as on a round-trip from easy-to-access Copenhagen. It's already a great choice for cruising newbies but the easy logistics are just for starters. Scandinavia is also brimming with amazing experiences and breath-taking sights, most famously the Northern Lights in Alta, Norway. But it's not just the swirling illuminations that should take you to the region. Sweden's buzzing capital, Stockholm, is abundant with innovative restaurants and shops, Copenhagen is where you'll find the postcard-perfect, 17th-Century waterfront Nyhavn, and if you time your visit to the archipelago of Gothenburg perfectly, you can spy grey seals basking in the sunshine on the shore.
5. The Caribbean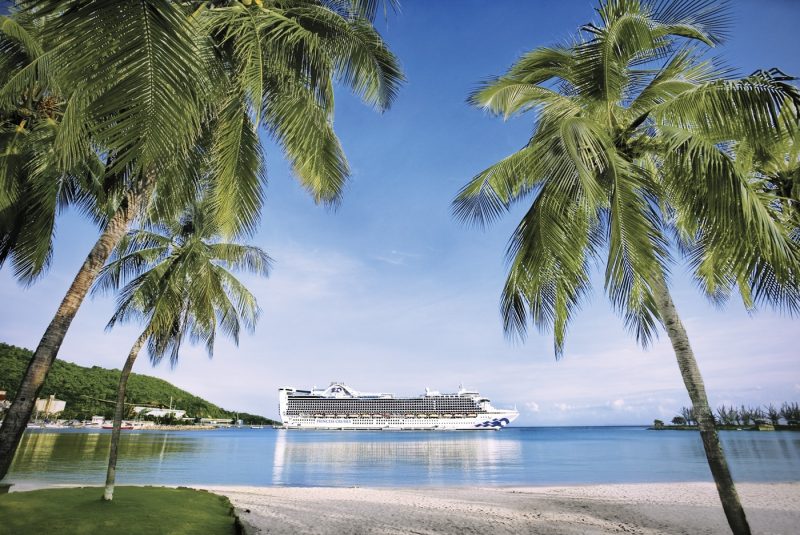 Princess
If you want to just dip your toe into the world of cruising, why not add a short sail onto an existing holiday? If you've already booked or are planning a holiday to the USA, it's a great idea to break it up, or even finish it, with a cruise around the Caribbean. Cruise itineraries of varying lengths to the Caribbean can be joined from Fort Lauderdale in Florida. Step onboard for anywhere from four to 10 nights and you can not only soak up the sunshine and unspoiled beaches of Eleuthera in the Bahamas but also the incredible atmosphere and hospitality onboard the ship. Once you get a taste of the cruise life, you'll never look back.
Discover more incredible cruise destinations