Six destinations perfect for a December holiday
Carol-singing in the Caribbean, festive lights in Hawaii or avoid party season altogether and relax on the beach – we've got the perfect December getaway
Treating yourself to a winter cruise is the ideal way to ensure a hassle-free and hugely fun December holiday. Have the choice of relaxing on a sun-kissed beach, hiking through the Atlas Mountains, whale watching or exploring top European cities without the summer crowds. For those who want maximum festive factor, you can count on Christmas trees, traditional feasts and Santa being onboard, too. Whatever takes your fancy, here's our pick of the best December holiday destinations.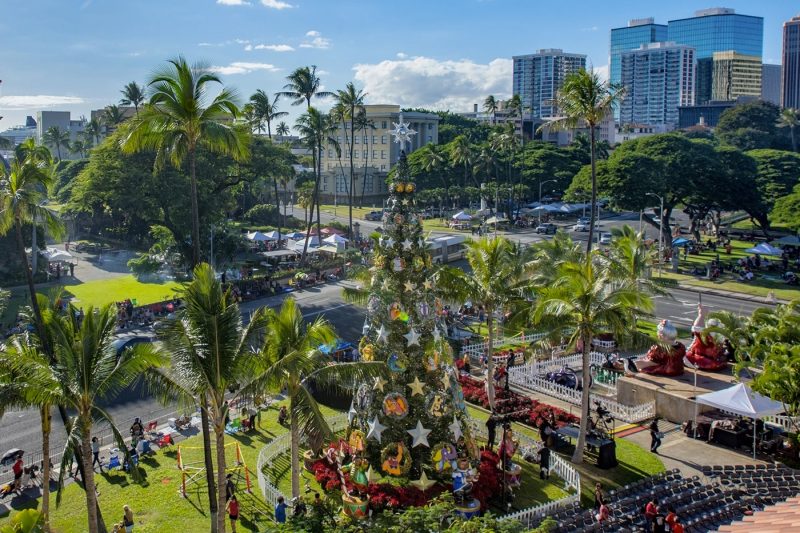 Honolulu Christmas Lights © Friends of Honolulu City Lights
Honolulu, Hawaii
Best for: feeling illuminated

If you've ever worried you've gone a bit OTT with the Christmas decorations at home, wait until you see Honolulu City Lights, an annual festival that's been making Hawaii's capital sparkle for 35 years. It's a fun, friendly citywide affair with parades, street parties, photos with Santa for the kids, and a 50-feet-high Christmas tree covered in thousands of LED lights. Best of all, you can spend winter in a Hawaiian shirt, thanks to the toasty temperatures. Get into the Hawaiian party spirit beforehand at the onboard King Kamehameha Festival as well.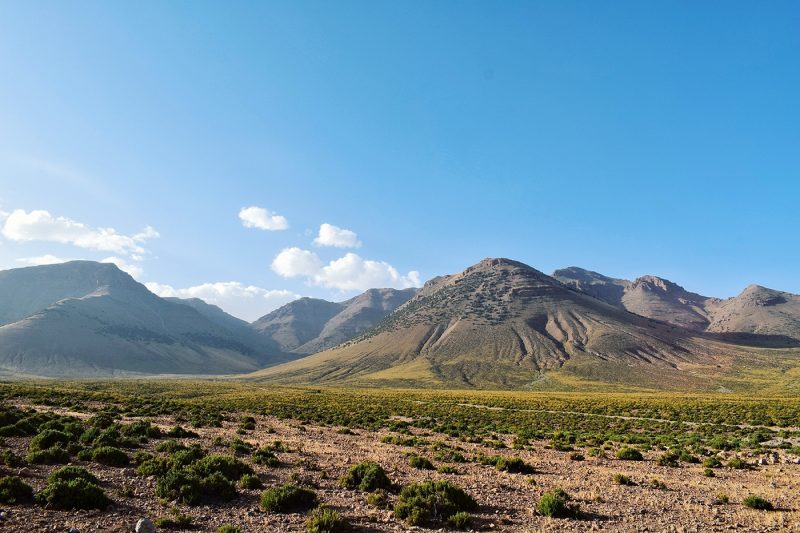 Take a hike around the Atlas Mountains © Med Eddarami/Unsplash
Marrakech, Morocco
Best for: dodging the crowds

There's never a bad time to go to Morocco, but December is a particularly great choice. You'll avoid the big crowds of peak months, meaning things will be calmer and also a little cooler (around 20 degrees) – a nice antidote to the scorching heat of a Moroccan summer. This milder weather makes it perfect for meandering in the many souks and hiking in the stunning Atlas Mountains, parts of which can be easily reached from the capital, Marrakech.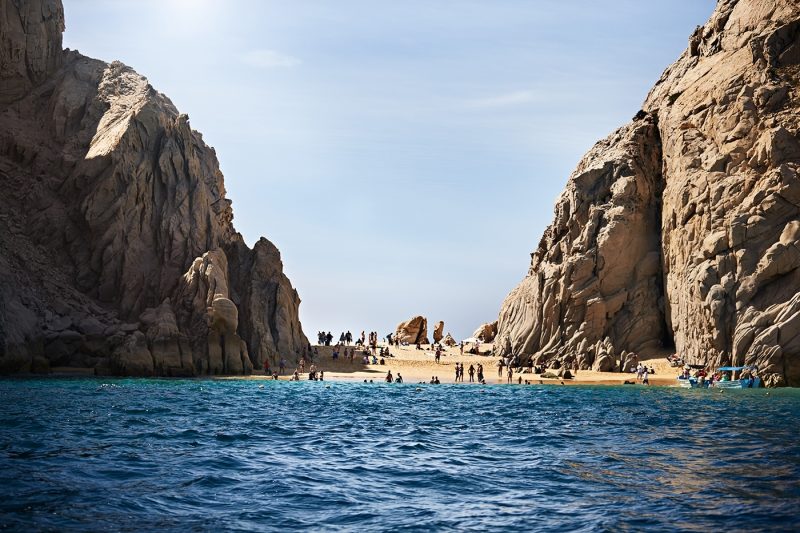 Christmas celebrations with a side of sea, sand and sun at Cabo Beach © Princess
Mexico
Best for: an abundance of beach time

The novelty of spending December on a hot, sunny beach (when it's all grey skies and central heating at home) never wears thin, but why stick to just one beach? Mexico is blessed with countless idyllic spots, and the coastline along areas like Cabo San Lucas and Puerto Vallarta offers some real gems. The beautiful and peaceful Playa Las Gemelas is just a short journey from the centre of Puerto Vallarta and is definitely worth seeking out.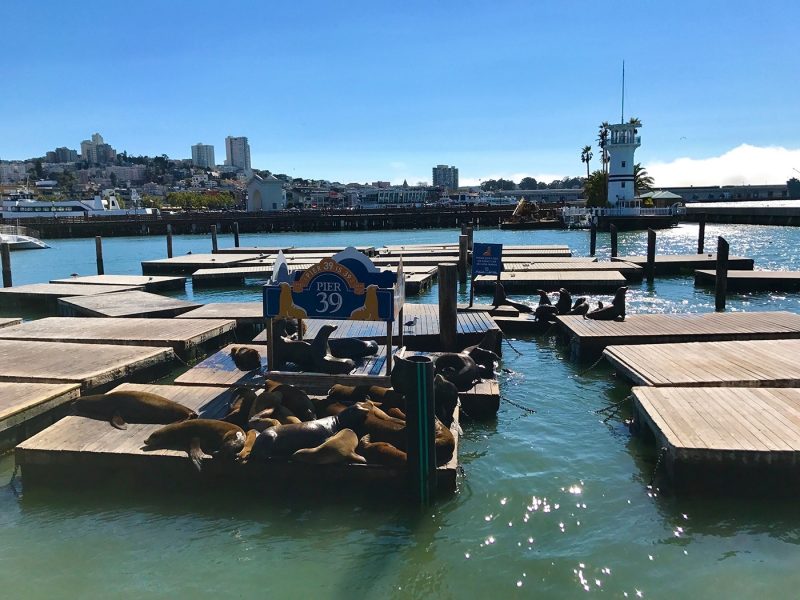 See the sea lions sunbathing on Pier 39 in San Francisco © Jared Lisack/Unsplash
San Francisco, United States
Best for: whale watching

Wrap up warm for the seasonally chilly weather in California and head out on one of the many boat tours on the lookout for grey whales, which begin to appear around the waters of San Francisco in December until spring each year. When out on the water, keep your eyes peeled for an orca (killer whale) or two as well; while back on land at the bustling Pier 39, you'll be able see the hundreds of sea lions that call it home happily lolling about.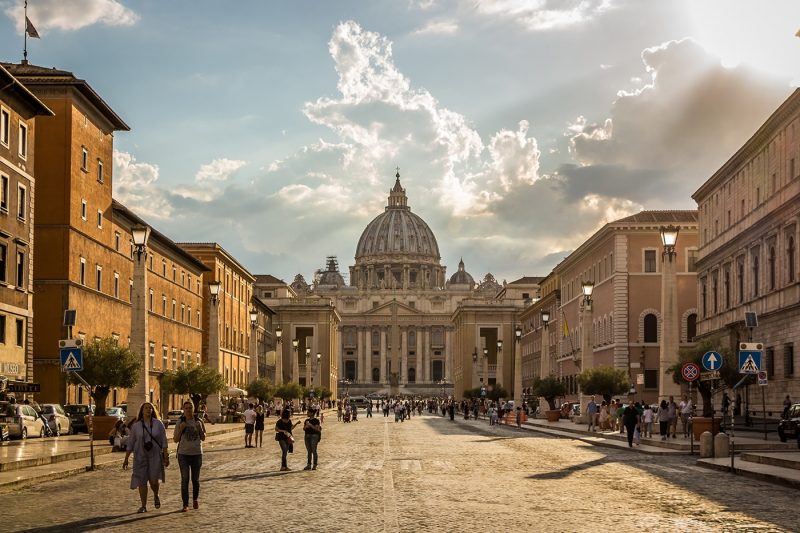 Rome's St Peter's Square in all its glory © Matthias Schroder/Unsplash
Rome, Italy
Best for: seeing a new side to a city

Rome is one of the world's most-visited cities and quite rightly – its historical prominence, culture and mouthwatering gastronomic offerings cannot be missed. Summer is when it's most busy, with visitors enjoying the sights under the Mediterranean sun with a gelato in hand. But arrive in the Italian capital in wintertime and you'll not only find world-famous hotspots like St Peter's Square and the Sistine Chapel less crowded but also the city's Christmas markets open to peruse. Draped in glittering lights, stylish decorations and with the backdrop of a crisp winter sky, December is definitely when Rome is most magical.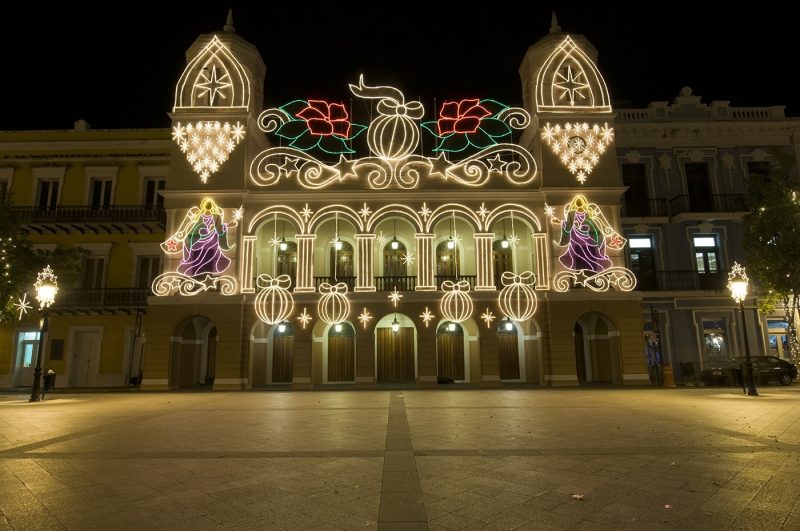 Dazzling Christmas lights in San Juan Public Square in the capital of Puerto Rico © Getty Images
San Juan, Puerto Rico
Best for: Christmas away from home

If you want to spend Christmas in the sun while still keeping things traditional, Puerto Rico is for you. Christmas on this Caribbean island is a big deal. Celebrations take place throughout December, when you'll find carol-singing, street parades, music and dancing. On top of that, you'll also discover plenty of seasonal food and drink, including coquito, Puerto Rico's answer to eggnog, made with rum, coconut and cinnamon. The island's beautiful capital, San Juan, is a lovely place at this time, and gives Harrod's a run for its money when it comes to twinkling Christmas lights. Get a taste of the Caribbean festivities before you even step off the ship at our onboard Caribbean Festival, too.
Ready to book your December holiday?