The five best places to visit in Europe for culture
From scenery that inspired world-famous artists to show-stopping architecture, here's where to go for a cultural extravaganza
To say that Europe is packed with cultural highlights is an understatement – it's brimming with them. Whatever kind of culture hit you're after – painting, theatre, sculpture, photography, opera, architecture – there's an abundance of it to pick from in Europe. If you're struggling to decide what to see first however, here's our selection of the five best places to visit in Europe to satisfy any cultural quest.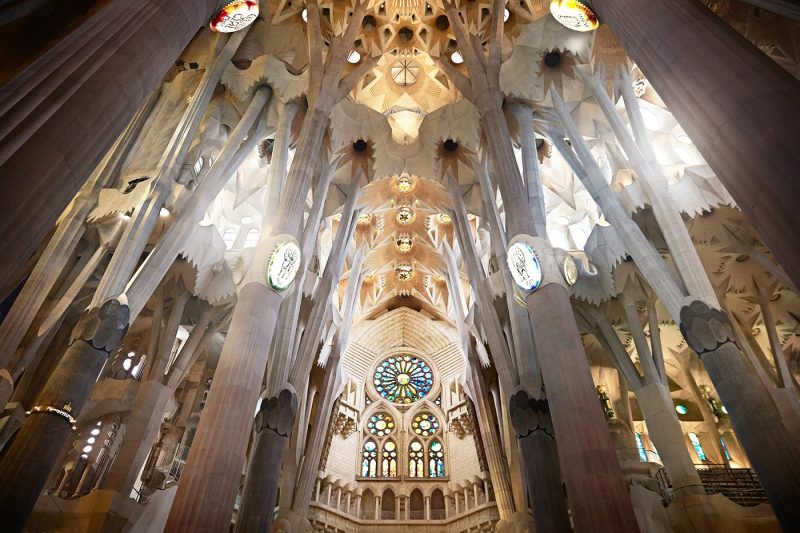 Inside the stunning Sagrada Família © Princess
1. Barcelona, Spain
There are many reasons why Barcelona is known around the world for its rich array of arts and culture, but the jewel in the Spanish city's cultural crown is the Sagrada Família, Catalan architect Antoni Gaudí's masterpiece. Despite remaining unfinished, this magnificent church (which you can visit as part of a shore excursion) never fails to impress with its towering spires and intricate design. Elsewhere around the city, you'll find works by other famous Spanish creatives (such as artists Joan Miró and Pablo Picasso) in numerous museums and galleries, including the mighty Museu Nacional d'Art de Catalunya.
Want to see more of Barcelona?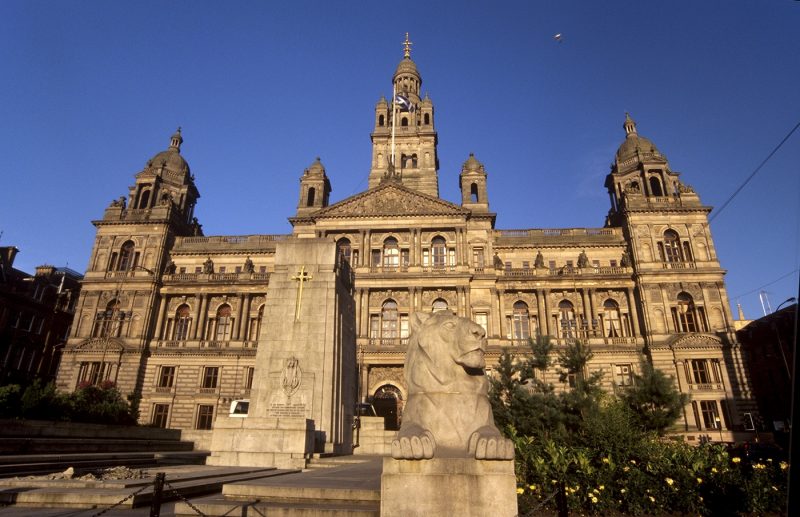 Standing tall: Glasgow's City Chambers © Patrick Dieudonne/Robert Harding
2. Glasgow, Scotland
The visual arts scene of Scotland's second biggest city is well documented, but Glasgow is also a hotbed for eye-catching architecture. The creations of famed architect Charles Rennie Mackintosh, which include the art nouveau-indebted Willow Tearooms and the famous Mackintosh Building at the Glasgow School of Art (the latter sadly damaged by two fires in the past decade), play a key role in the city's aesthetic. Alongside those, other structural wonders to seek out are the City Chambers (which often finds its way into film and TV) and the ultra-contemporary Riverside Museum.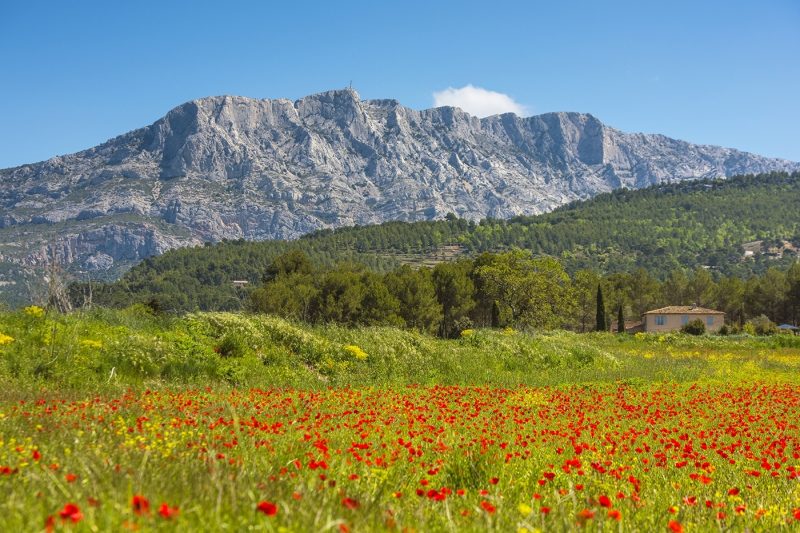 The majestic Mont Sainte Victoire © Getty Images
3. Aix-en-Provence, France
Post-Impressionist painter Paul Cézanne, who was born in Aix-en-Provence and died there aged 67, was enamoured with his home city and its surrounding region. The area's striking blue skies, lush green pine trees and towering mountain ridge, Montagne Sainte-Victoire, inspired a significant portion of his work. You can follow in the painter's footsteps on an excursion to Mont Sainte-Victoire, which takes you past dramatic scenery and through the verdant landscapes depicted in some of Cézanne's most famous paintings. Aix is easily reachable from Marseille, which has more than its fair share of incredible art on display, too. While in the harbour city, stop by the Musée Cantini for wide-ranging modern art and the marvellously grandiose Musée des Beaux-Arts for 16th- to 19th-century European masterpieces.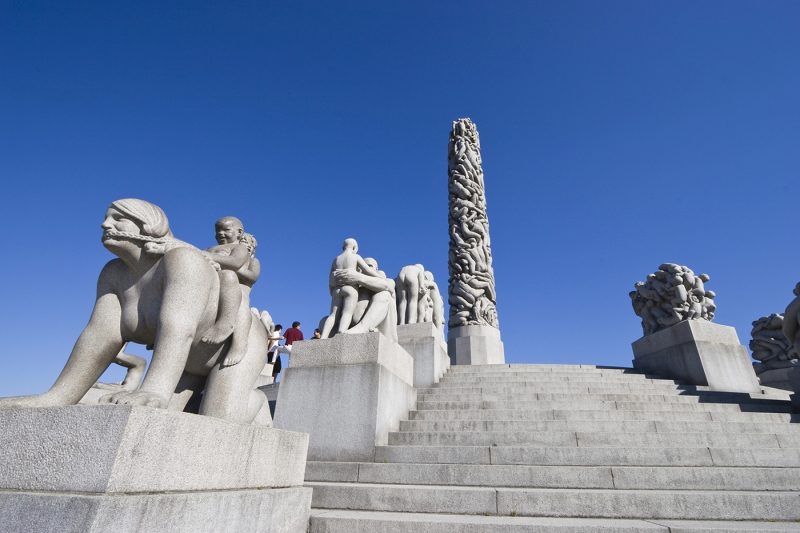 Vigeland Sculpture Park © Konrad Wothe/Robert Harding
4. Oslo, Norway
Everybody knows of The Scream, but there's much more to Edvard Munch, Norway's most renowned artist, than this one painting. Delve deep into his catalogue at the Munchmuseet (Munch Museum) in Oslo, where, on a shore excursion, you can discover his photography, sculpture and drawings alongside his paintings. There is more to Norwegian art beyond Munch as well, as you'll see at the vast Vigeland Park, which features fascinating and truly unusual creations from Norway's most famous sculptor, Gustav Vigeland.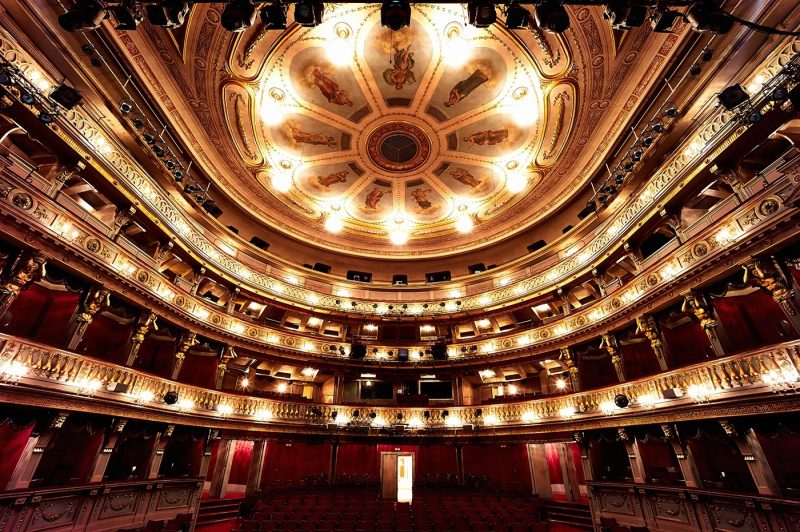 Inside the spectacular Theater an der Wien © Peter M Mayr
5. Vienna, Austria
Fans of theatre, opera and classical recitals will find a lot to love in Vienna. The Austrian capital has an abundance of beautiful theatres and historical venues offering all kinds of performances. Some of the most important venues in the city are the Burgtheater (Austria's national theatre), featuring ceiling paintings from Gustav Klimt; the Vienna State Opera, which also houses the Vienna State Ballet; Theater an der Wien, specialising in baroque and classical opera; and Vienna's English Theatre for English and American classics and contemporary works.
Excited to explore more of Europe?