Six sights that are best seen from a cruise ship
Get a unique perspective on some of the most staggering wonders of the world
While some of the most bucket list-worthy destinations are impressive on land, there are some that will simply take your breath away when approached by sea. From staggering mountains, iconic feats of engineering and beguiling landscapes, a cruise offers a unique angle on these cultural and natural phenomenon...
1. Geirangerfjord Fjord, Norway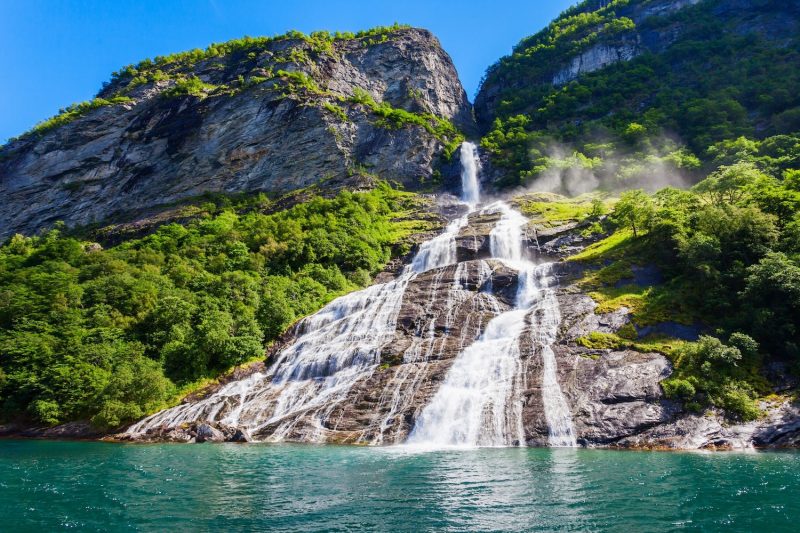 Princess
Fjords are narrow inlets of sea crack through the land with staggering beauty. You can experience a fjord on a Princess cruise anywhere from Alaska to New Zealand, and one of the finest examples is the UNESCO World Heritage Site of Geirangerfjord – Norway's most spectacular Fjord, which cuts 900 feet deep with 2,000 feet cliffs either side. With its high waterfalls (pictured), abandoned mountain farms and lush landscape, you can also marvel at Flydalsjuvet, a gigantic rock overhanging the opening. Off the deck, you can visit the tiny picturesque village of Geiranger or take a kayaking tour through the Fjord itself.
2. Glacier Bay, Alaska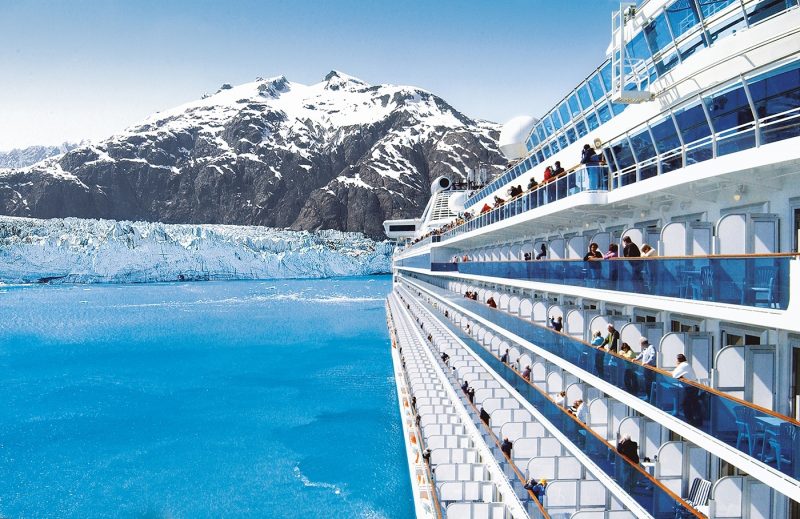 Princess
If there is one place that has to be seen from a ship to be believed, it's Alaska with its staggering snow capped mountains, untouched green landscapes and monstrous glaciers. From the cruise deck, you'll feel as if you could reach out and touch the ice as it tumbles into the ocean. Princess is one of a select few cruise lines permitted to sail the pristine waters of Glacier Bay, offering you unparalleled views of these huge tidewater glaciers. If you're lucky, you may even spot a sea otter, humpback whale, black bear or bald eagle along the way.
Cruise to Alaska with Princess
3. Sydney Opera House, Australia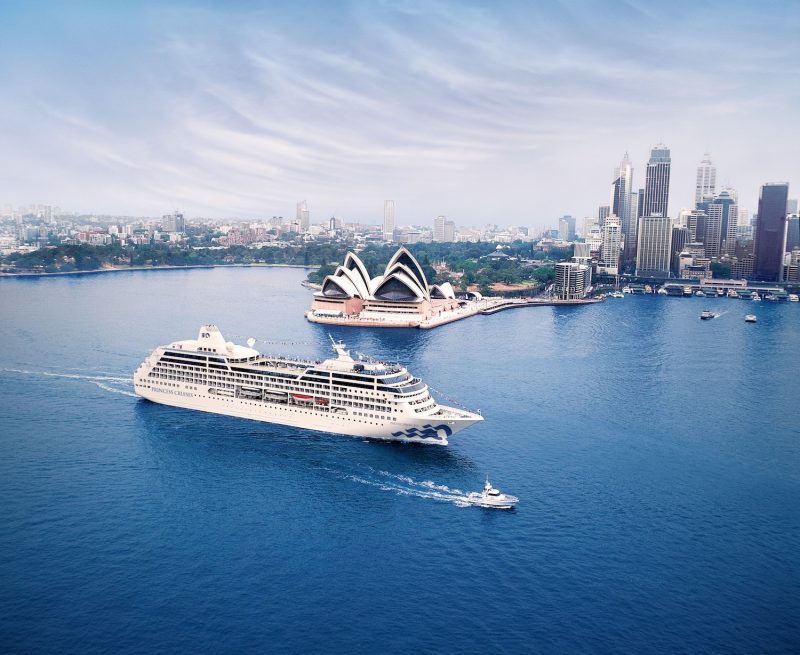 Princess
An iconic building of the 20th century, the Sydney Opera House is one of the busiest performing arts centres in the world. On a cruise, you can stare up at the instantly recognisable structure, designed by Danish architect Jorn Utzon, getting a view that most only see in photographs. What's more, it is situated next to the Harbour Bridge, the world's widest long-span bridge with the tallest steel-arches. If you have a head for heights, you can climb the upper span of the bridge on a shore excursion. Or if you're after something slightly less heart-pounding, head to the sweeping white sands of Bondi or Manly beach.
Experience the Sydney Harbour Bridge Climb
4. Panama Canal, Panama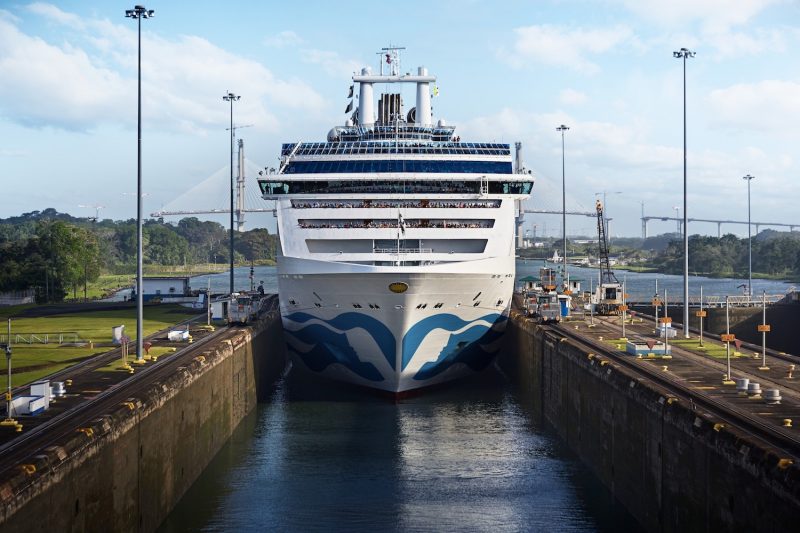 Princess
A staggering feat of human engineering, the only way to truly understand why the Panama Canal is hailed as one the greatest achievements of the 20th century is to stand on deck waiting for the huge metal lock doors to open. These incomprehensible man-made waterways are a wonder to behold. Stretching 80km from Panama City in the Pacific Ocean, to Colón on the Atlantic Ocean, around 14,500 ships pass through the canal every year, and it connects 1700 ports around the world. Aside from the engineering, this part of the world offers lush rainforests, Caribbean beaches and fascinating biodiversity, making it a trip of a lifetime.
5. Milford Sound, New Zealand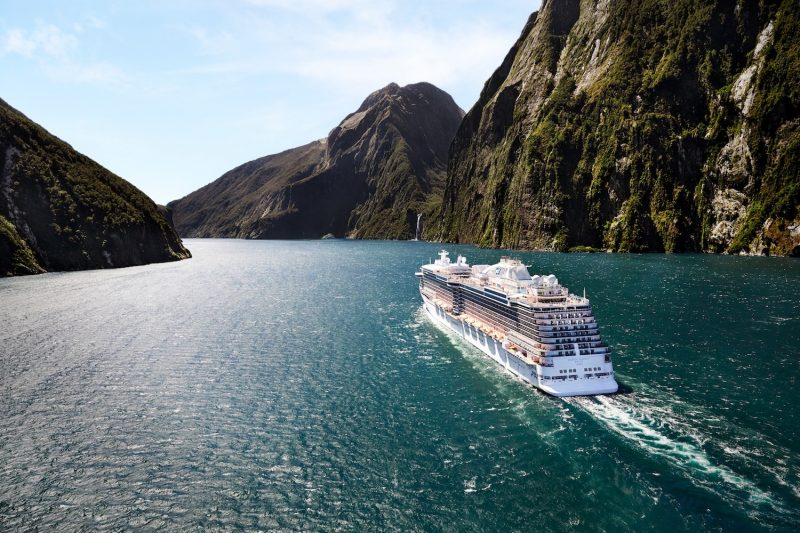 Princess
You will need to be sitting down, preferably on your cabin balcony with a chilled glass of wine in hand, to appreciate the beauty of Milford Sound. One of New Zealand's many natural wonders that make a cruise there so special, these ancient flooded mountain valleys are barely touched by civilisation. Waterfalls and peaks wind though lush green mountains, which are home to several species of dolphins, brown fur seals, and penguins. This area is perfect for scenic cruising, where there is little to do but relax and enjoy the view.
6. An active volcano, Japan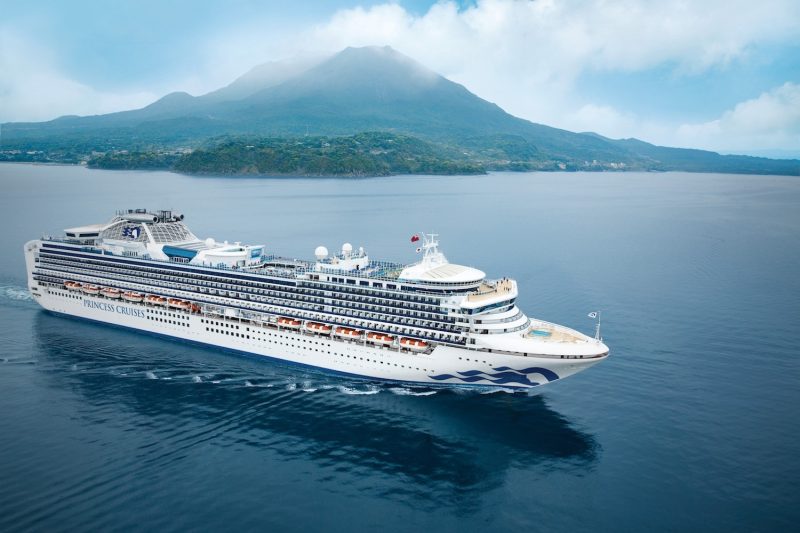 Princess
Having erupted 30 times in recorded history, you can get up close and personal with Sakurajima, an active volcano on a small island just off Kagoshima in Japan. Rising over 3,000 feet above the waters of Kagoshima Bay, you can gaze up at the volcano as you sail around it to enter Kagoshima port. Alongside a rich Samurai history, this area is alive with a wealth of geological mysteries from hot springs, geysers and the Ibusuki sand baths, where geothermal springs heats sand to 82°C.