Six destinations perfect for an August holiday
Get the most from your summer with our ultimate August getaway guide
Planning a holiday in August means you're going to be spoilt for choice when it comes to destinations. Warmer weather heats up the whole of Europe, but for those wanting to go further afield there is also a dizzying amount of options elsewhere, from cultural tours in South America to glacial adventures in New Zealand. However far you want to venture, find holiday inspiration with our August cruise destination guide.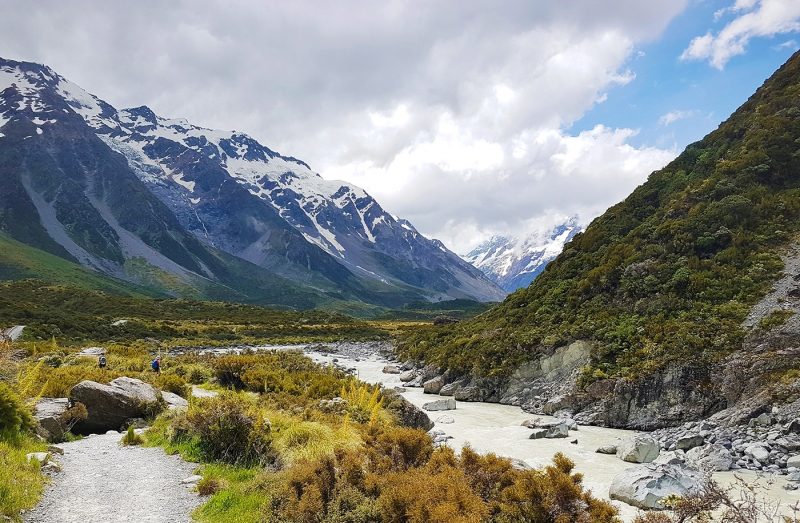 The stunning Aoraki/Mount Cook National Park © Jeevan Jose/Unsplash
1. Aoraki/Mount Cook National Park, New Zealand
Best for: Natural wonders

While it's summertime north of the equator, August means winter for New Zealand, which means snow-capped mountains, glacier hikes and peaceful walking trails. For those seeking adventure, head to the magnificent Aoraki/Mount Cook National Park from the port of Timaru on New Zealand's South Island. The park is home to the country's tallest mountain (Mount Cook stands at 12,300 feet and served as a practice climb for Sir Edmund Hillary before he conquered Everest), while milky glaciers cover around 40% of the area. Visit here and prepare to see some of the most breathtaking natural beauty on the planet.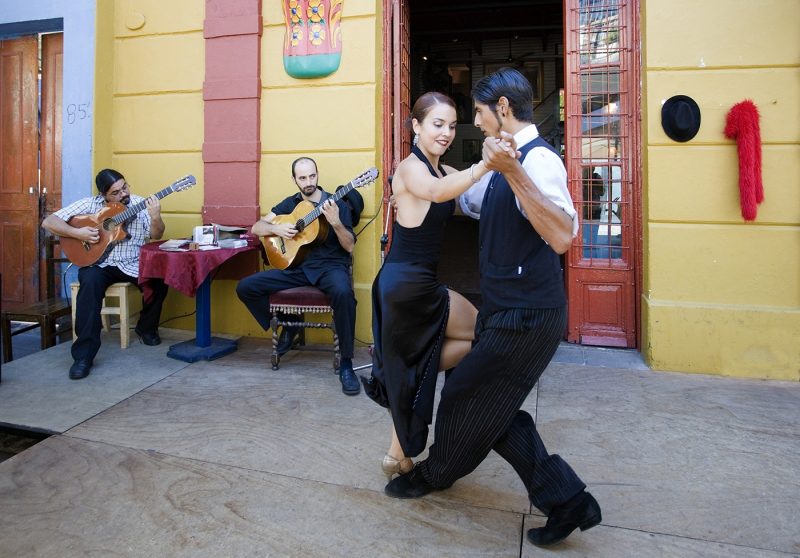 A couple dancing in the La Boca district of Buenos Aires © Raga Jose Fuste/Robert Harding
2. Buenos Aires, Argentina
Best for: Dancing the night away

August signals the start of the Buenos Aires Tango Festival, an annual celebration of Argentina's famous dance. It's a brilliantly energetic event, but don't worry if your dancing skills (or knees!) aren't up to scratch. The event features live concerts, film screenings, performances (including an open-air milonga, where thousands of dancers showcase their skills on the city streets), plus the World Tango Championships.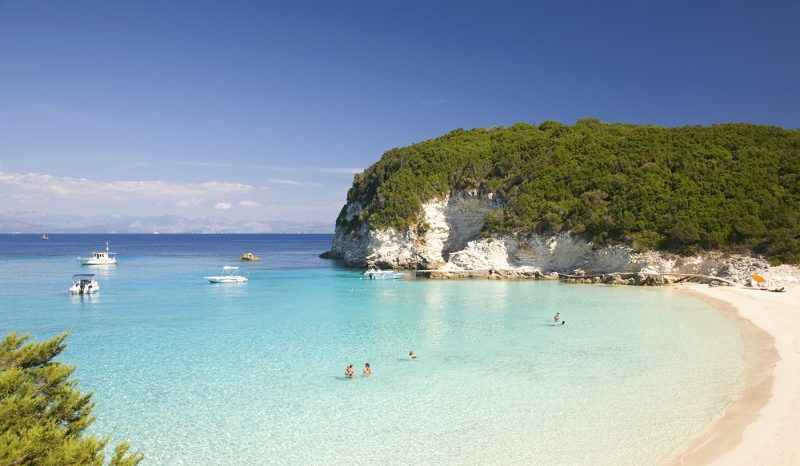 The alluring turquoise waters of Corfu © Ruth Tomlinson/Robert Harding
3. Corfu, Greece
Best for: Endless sunshine

Do summer properly and spend it visiting a Greek island. With an average daytime temperature of 31-32°C, Corfu in August is a paradise for sun-seekers, making it one of the top summer holiday destinations for those who like it hot. Make the most of those temperatures as part of a sun-soaked beach excursion to Elaia, where you can cool down with a splash in the turquoise sea or by trying your hand at watersports, such as paragliding or jet skiing.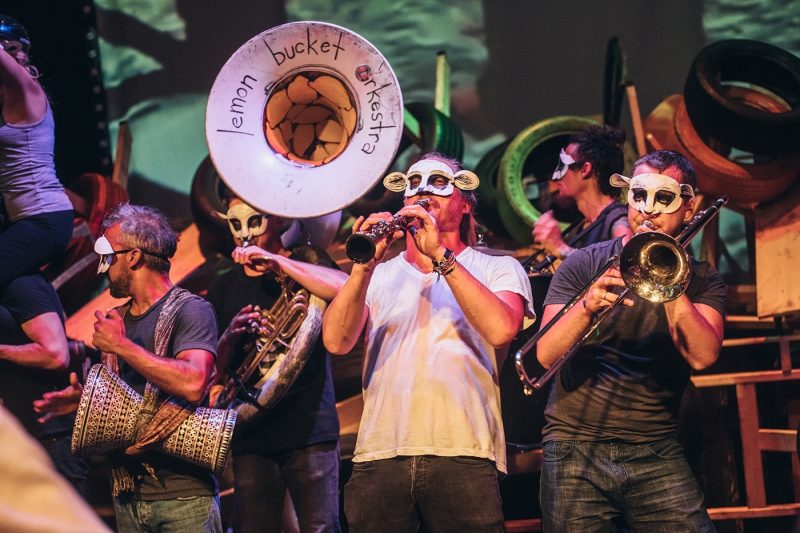 Just some of the fun at Edinburgh Fringe © Edinburgh Festival Fringe Society
4. Edinburgh, Scotland
Best for: A proper laugh

If you're looking for some laughs in August, head to Scotland's capital for the Edinburgh Festival Fringe, claimed to be the world's largest arts festival. There's a big focus on comedy here, but also hundreds of shows covering theatre, dance, art and music. Performances take place in all kinds of venues across Edinburgh, from historical pubs to elegant libraries, giving you a unique perspective on this beautiful city as you wander between shows. August is also the time to find out more about Scotland's heritage during Princess Cruises' onboard Celtic Festival, where you can hear bagpipers play, watch Highland dancers jig, and take part in traditional arts and crafts.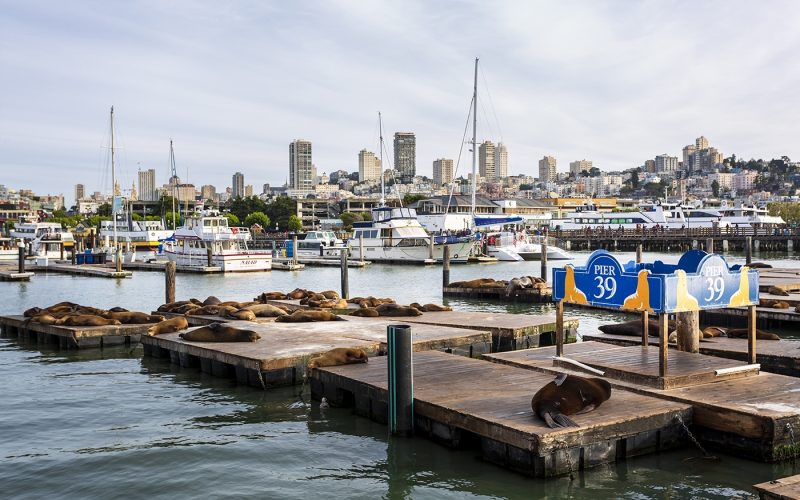 The sea lions lazing at Fishermans Wharf © Toms Auzins/Robert Harding
5. San Francisco, United States
Best for: Sea lion spotting

August is a fine time to catch a glimpse of San Francisco's most famous animal residents, as they'll be back from their June-July vacation. The sea lions reside on the waterfront at Pier 39, part of the popular Fisherman's Wharf – a thriving area full of shops, restaurants and attractions, and an essential stop on any San Francisco itinerary. Seek out the sea lions as part of a Princess excursion visiting Fisherman's Wharf and sights such as the Golden Gate Bridge and Sausalito, a small, arty town across the water known for its pretty houseboats.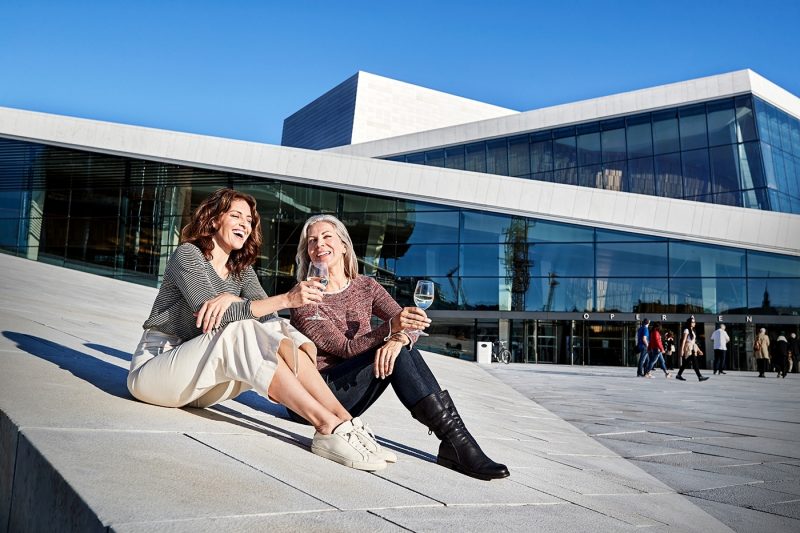 Spending time together at Oslo Opera House © Princess
6. Oslo, Norway
Best for: World-class jazz

The annual Oslo Jazz Festival attracts visitors and performers from all over the world, and you certainly don't have to be a jazz aficionado to enjoy it, thanks to a programme that incorporates blues, soul, funk and many more musical genres. Alongside the festival, there's plenty more by the way of art and performance to see in Oslo, including an array of galleries and museums (don't miss the Munch Museum, which you can visit as part of a Princess excursion) and the striking angles of Oslo Opera House.
Ready to book your August holiday?