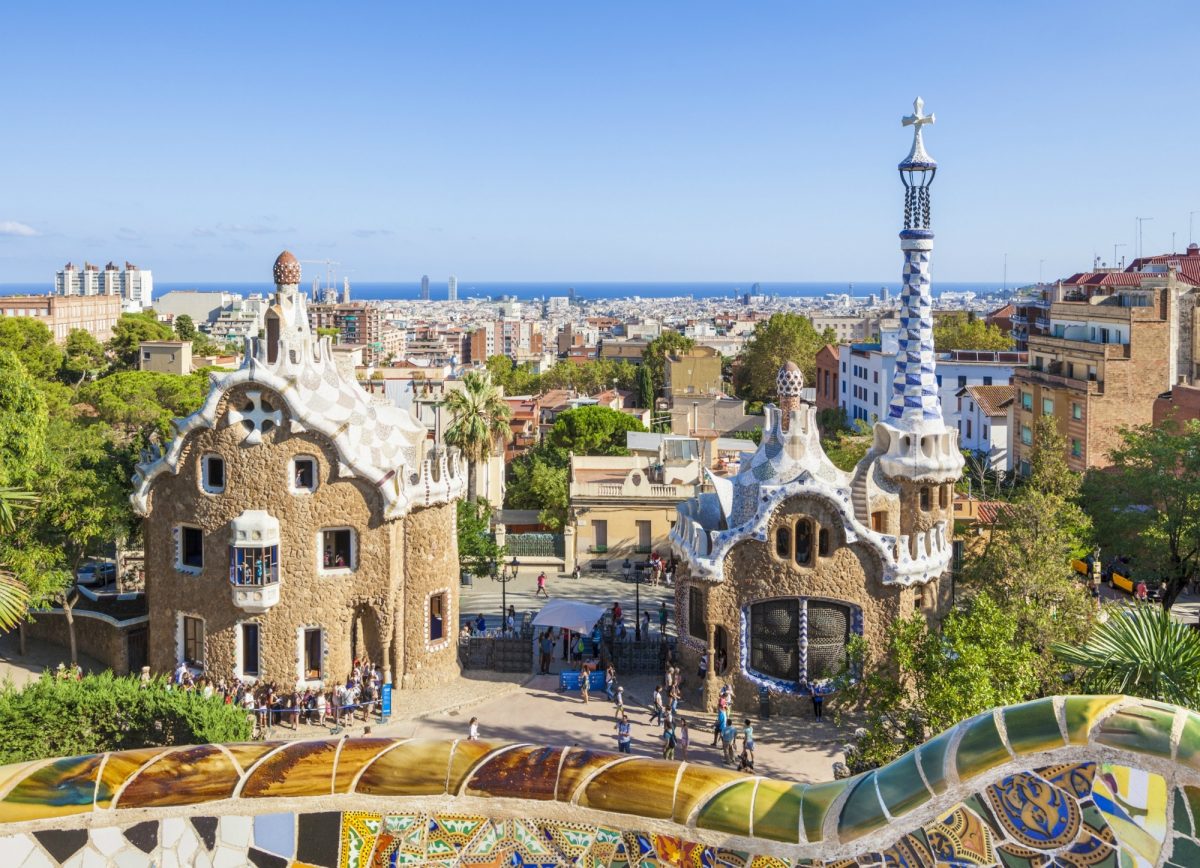 Neale Clark/Robert Harding
How to see Barcelona like a local
Find all the hidden gems this Spanish city has to offer in our handy, locals-approved guide
It's a city that attracts tens of millions of visitors, thanks to its unique architecture, mild climate, perfect combination of city and seaside, gothic quarter, lively shopping scene and, of course, mouth-watering food.
Chances are, you've seen all the major sights so, on your next visit, try the hidden gems Barcelona has to offer – from that off-the-beaten-track tapas bar only the locals know about to the best views across the city that don't require you to fight through an army of selfie-stick-clasping visitors.
Discover the allure of Barcelona on one of Princess' Mediterranean itineraries
If you seek history…
Find a new side of the Gothic Quarter
The best course of action when in an ancient city is to peel off the main drag, down a tiny alleyway or narrow street and see where it takes you. Inevitably, it leads you somewhere special. This is the case for the tiny and beautiful Plaça de Sant Felip Neri (below). Romantic, slightly crumbling, laying in the shadows of a baroque church and soundtracked by a tinkling fountain, you can still see the impact of a fascist bomb that hit in 1938, killing 42. It's both sobering and spiritual.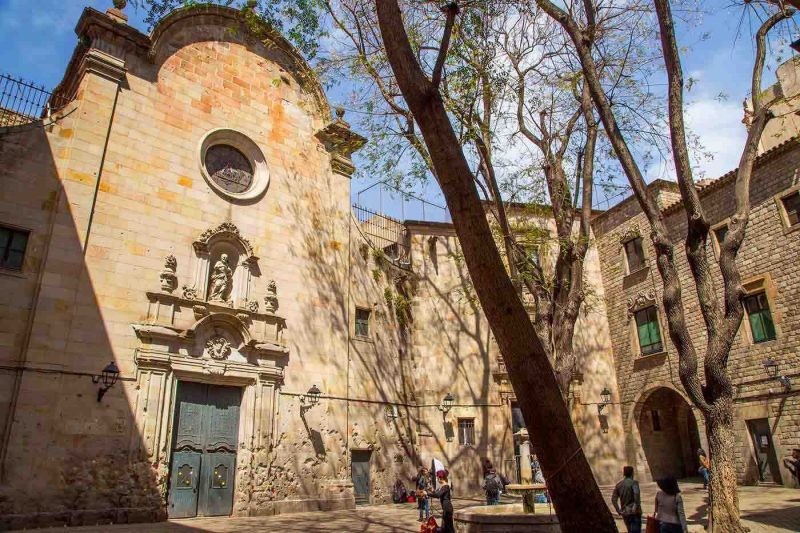 Getty Images
Pop around the corner from La Sagrada familia…
That's where you'll find Hospital de Sant Pau, a beautifully restored UNESCO World Heritage site. Discover 600 years of history, see a 1920s hospital ward and be reminded of the medical advances of the past 90 years. Walk through underground tunnels and pretty gardens, and allow yourself to be awestruck by colourful, ornate spaces.
Explore more historic Barcelona sights and attractions
If you seek open spaces…
Take in the historical views
The Bunkers del Carmel are Spanish civil-war bunkers built in 1937. A fascinating and important historical site, they boast stunning views over Barcelona. Get the metro to Alfons X and climb the hill – your efforts will be rewarded.
Let yourself get lost in a labyrinth
The Parc del Laberint d'Horta (below) is a little further out, which thins the crowds. A touch neoclassical, gorgeously romantic and well-maintained, the lush gardens are an oasis. It's also home to a labyrinth, temples, fountains and a waterfall.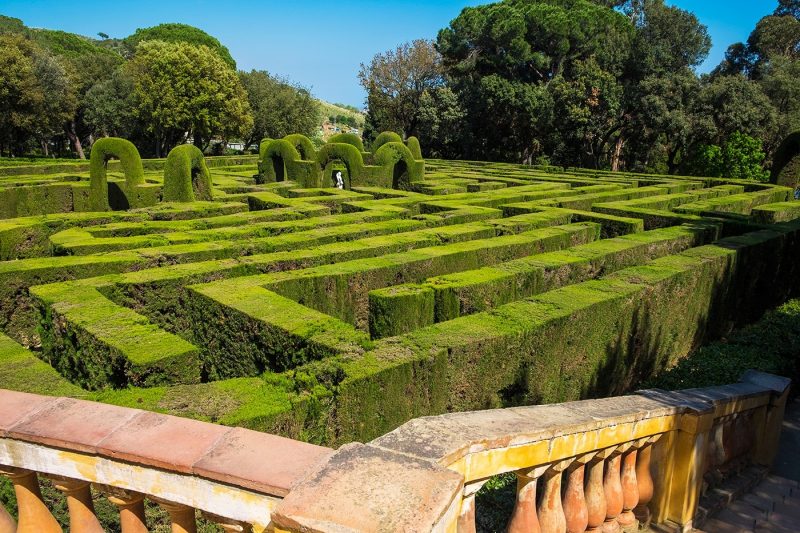 Getty Images
Take a dip
With summer temps of 30°C, cool off at the 1992 Olympics diving pool. Perched atop Montjuïc, overlooking the city, you can't swim to incredible views – and for only €5, too. Take the metro to Paral·lel, then the funicular up the mountain.
If you seek food and drink…
Support family-run eateries
Head to Xurreria dels Banys Nous: a decades-old family business that offers the freshest churros. For something more substantial, try La Plata on Carrer de la Mercè, where you can drink wine direct from the barrel, accompanied by one of the menu's four dishes, which it has been serving since 1945: anchovies; sausage; tomato salad with onions; and small fried fish, or pescaitos.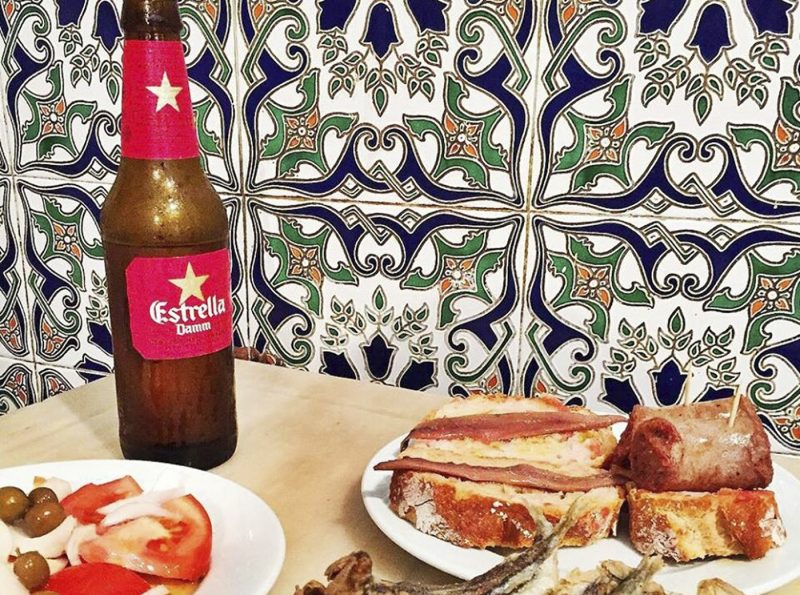 Shop like a local at Mercato Sant Antoni

Markets are essential to life for local Barcelonans, serving as a place to shop, socialise and, of course, eat. There are 39 dotted around the city, so you're spoilt for choice, but the 135-year-old Sant Antoni – which recently reopened after a nine-year, £70m revamp – stands out as more than worthy. Light on tourists and heavy on local delicacies, it's a must-visit for a cortado (short, frothy, creamy coffee) or xuxos (fried, cream-filled pastries). With 52 food stalls, 95 flea-market stalls and, on Sundays, an open-air book market, we can't be held responsible if you end up staying the whole afternoon.
Explore the best of Barcelona's timeless treasures
If you seek culture…
Enjoy oft-overlooked art

El Món Neix En Cada Besada means The World Begins With Every Kiss. It's a work of art, created by Joan Fontcuberta and displayed in Plaça d'Isidre Nonell, which most visitors fail to include on their itineraries. From a distance, it appears to be a simple image of two sets of lips, passionately kissing. Step closer and you discover it's a montage of thousands of tiny ceramic tiles, each with a different photograph, each one in some way representing the notion of freedom.
See a unique performance
If there's one thing you'll only see here, so unique it's considered a UNESCO World Heritage site, it's the Castellers. This isn't a church, fountain or plaça, but a display of 'human towers'. The tradition of people climbing on top of one another to build tall towers of, well, people goes back 200 years, and it's still performed regularly. Check showings at cccc.cat.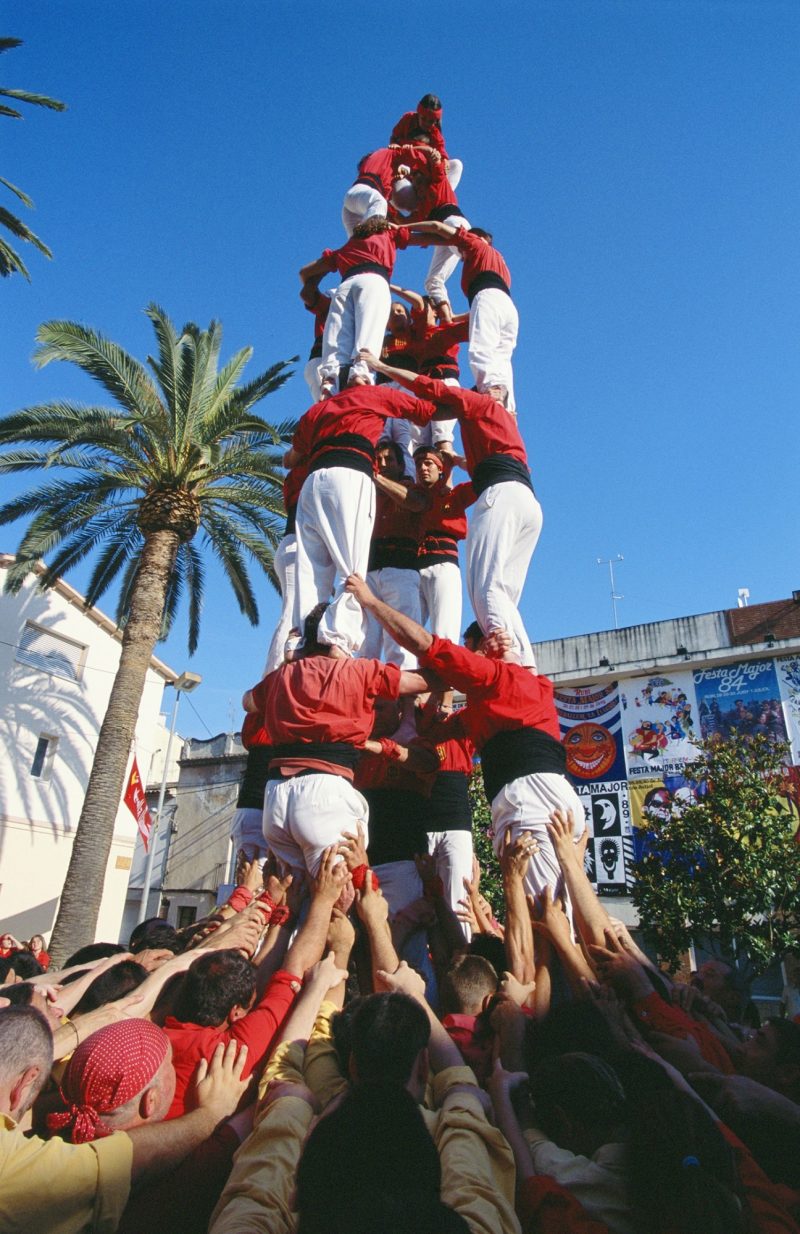 Bjorn Svensson/Robert Harding
Swap flamenco for rumba

You don't need help finding a flamenco show, but how about another musical tradition? Gran Bodega Saltó, on Carrer de Blesa, is home to Rumba Catalana – a lively fusion of flamenco rumba, Cuban music and rock 'n' roll. Originating in Barcelona's Roma community in the 1950s, the musical influences of this genre stretch back to the 17th century. This old wine shop is the perfect spot to enjoy a vermouth and lively performances. It's usually busy, so get there in good time.