Seven places in Greece you need to visit at least once
Don't miss these incredible Greek locations, each with its own unique draw
For many people, a holiday in Greece means hopping around the islands, where you'll find the beaches, sunsets and traditional villages depicted on many a postcard. And indeed, there are plenty of must-visit spots around the islands, but there are also some lesser-known locations elsewhere that shouldn't be missed. From ancient archaeological sites to tranquil islands, with some first-class beaches thrown in, discover the very best places to visit in Greece.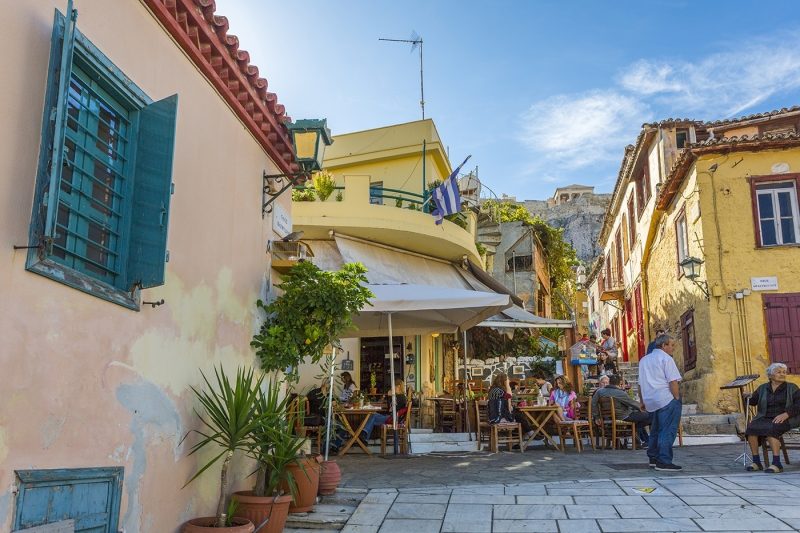 Spend hours exploring Athens' vibrant Plaka District © Frank Fell/Robert Harding
Plaka
Best for: village life

Escape the hustle and bustle of central Athens and retreat to this charming neighbourhood, located at the foot of the Acropolis. Plaka's winding streets, colourful houses and lack of traffic give it the feel of a peaceful Mediterranean village, rather than a sub-section of a city, and you can easily spend a day here exploring at a leisurely pace. There are plenty of cafes with outdoor seating to hop between and tavernas for when you need something more substantial, plus a clutch of museums to get your culture fix in between.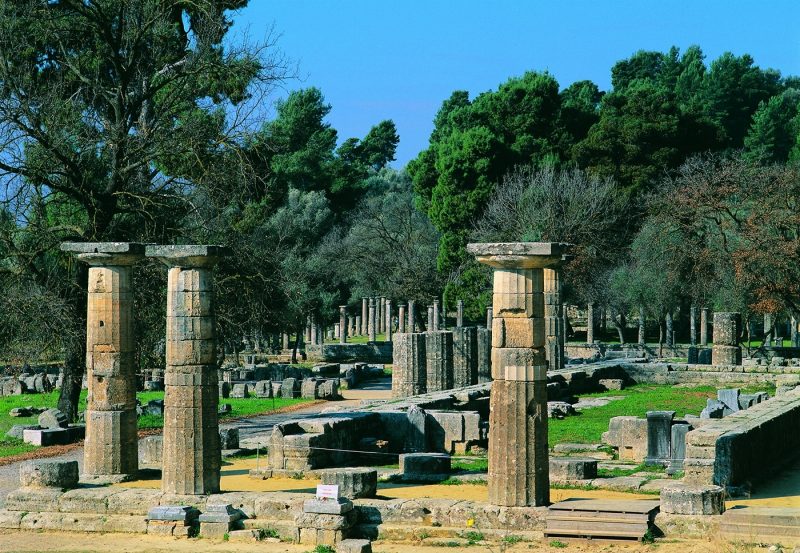 Marvel at the Archaeological Site of Olympia © GNTO/PMatsouka
Archaeological Site of Olympia
Best for: following in the footsteps of sporting greats

Step into the ancient sporting arena of Olympia, where great athletes battled it out on the track and in the gymnasium. At the site where the Olympic Games took place every four years, you can wander the ruins of the stadium and even sprint along the racetrack. There are also various impressive temples to explore around the area, plus the excellent Olympia Archaeological Museum for delving further into sporting history. Book onto a Princess excursion that will transport you around the site over the course of half a day.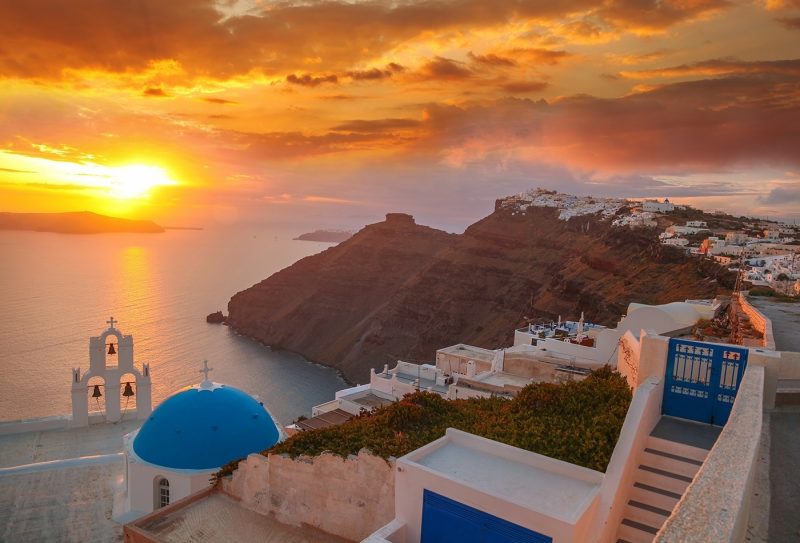 Catch an unforgettable sunset in Oia, Santorini © Thinkstock
Oia
Best for: unforgettable sunsets

In Santorini, it's hard to pick a favourite between the town of Oia or the island's capital, Fira. Both offer cascades of whitewashed houses peppered with colourful domes, but for most people Oia is the eventual winner, thanks to its peaceful, romantic atmosphere and – most importantly – its status as (arguably) the best sunset-watching spot in Greece. There's also a loose, bohemian feel to Oia, with its dinky artisan boutiques and tiny galleries showcasing work by local artists.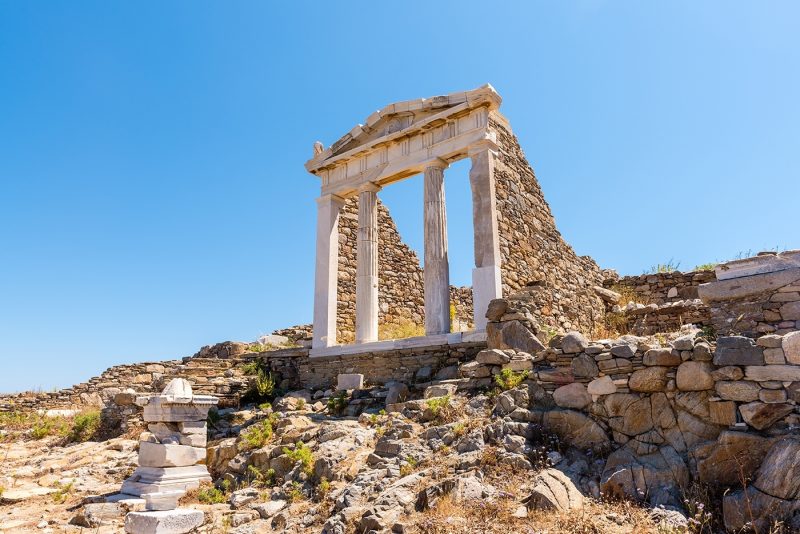 Discover the ancient remains on the island of Delos © Shutterstock
Delos
Best for: historical marvels

A short ferry journey from fashionable Mykonos transports you to a different world entirely: one of Greece's most important archaeological sites. People from all around the country used to make pilgrimages to the island of Delos to pay tribute to Apollo and Artemis, both said to have been born here in Greek mythology. Now a UNESCO World Heritage site, Delos houses numerous temples, statues, shrines and other partially preserved structures, some of which are in excellent condition. Look out for the famous Terrace of the Lions, featuring a row of snarling, stone beasts on plinths. Get to know Delos on a Princess walking tour (departing from Mykonos) that covers the highlights of the historic island.
You may also like this...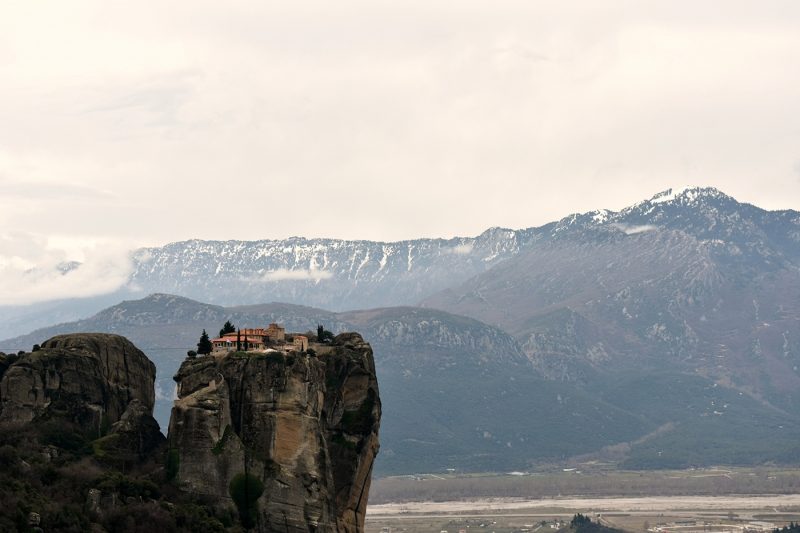 See the hilltop monasteries of Meteora © Aleyna Rentz/Unsplash
Meteora
Best for: one-of-a-kind views

The extraordinary sight of the monasteries of Meteora, all perched atop towering rocky pillars, is a spectacular and mind-boggling phenomenon. Viewed from afar, you'd be forgiven for thinking you'd stumbled across a lost city from a fantasy novel. But don't miss the chance to see things up close, too, as you can hike up to each of the monasteries and pay a visit. It's a unique experience that's definitely worth making time for.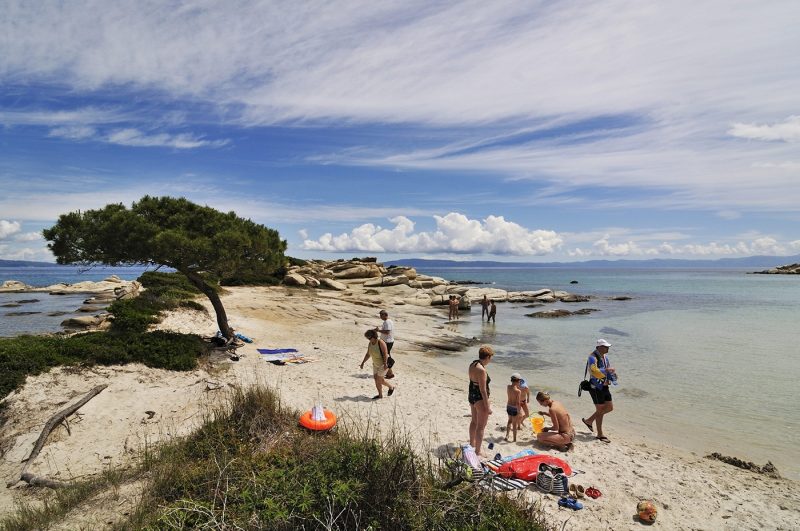 There's lots to love in Halkidiki, including the beaches © Norbert Eisele-Hein/Robert Harding
Halkidiki
Best for: discovering a hidden gem

Quietly touted as 'Greece's best-kept secret', this area of northern Greece is characterised by its distinctive, three-pronged peninsula (only two parts of which can be visited by tourists) and is a great place for those wanting a Greek getaway that's off the main tourist trails. The beaches here are stunning, as are the thick pine forests, the friendly, traditional villages and the surrounding mountains. A trip here is an ideal way to see some of the 'real Greece' without all the crowds.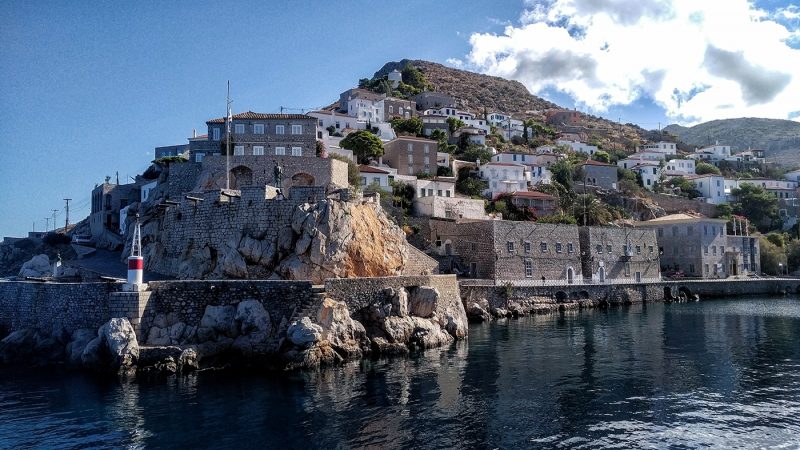 Be dazzled by the beautiful island of Hydra © Dominik Gawlik/Unsplash
Hydra
Best for: pure relaxation

A ferry ride from Athens gives you access to this gorgeous, tranquil and traffic-free island. There are a handful of museums and sights, but the real reason people come to Hydra is to do… as little as possible. The pace of life here is wonderfully slow but if you do want to exert a little more energy, there are some great hiking trails. Not that we're lazy or anything, but we'd still suggest pitching up on one of Hydra's turquoise-water beaches and not moving until you really have to.
Excited to explore more of Greece?