How to have a relaxing holiday in Mykonos, Greece
These are some of the best spots to unwind on the idyllic Greek island
There are few places in the world more suited to unravelling stress than the ancient Greek island of Mykonos, with everything from wild beach parties to secluded golden coastlines – all with a backdrop of crisp whites and azure blues that embody serenity.
If you like to unwind by letting your hair down, you're in the right place – there are legendary beach gatherings, like Paradise or Super Paradise, that offer the chance to really let loose.

But we're inclined to recommend you set up shop on one of the more remote beaches dotted around the island for a bit of R&R – Agia Anna, Houlakia, Kápari, Agrari or Agios Stefanos (below) are some of the more calm and quiet beaches on the island, perfectly suited to decompressing.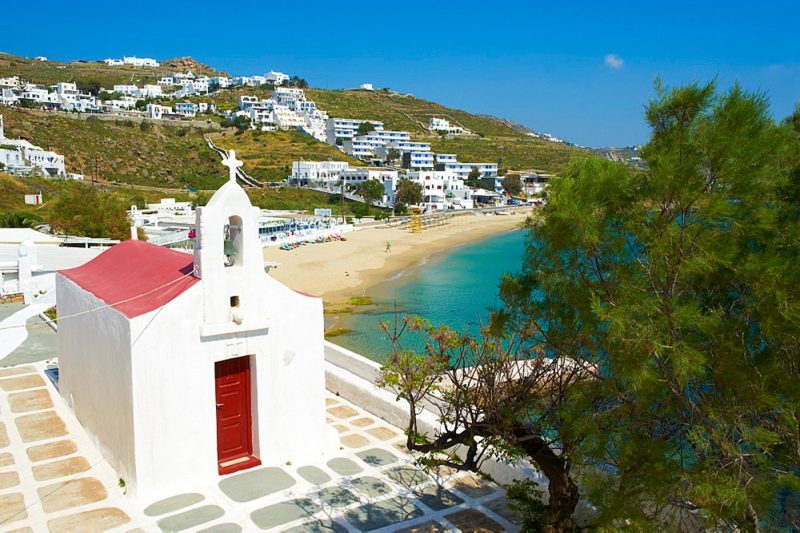 Tuul/Robert Harding
Explore Mykonos on a Mediterranean & Greek Isles itinerary
If you'd rather let someone else do the day's planning for you, you can't go wrong on the Princess Cruises Discovery Family Swimming, Mykonos Island & Town excursion. A day of beach hopping starts with a dip at Elia Beach – the longest stretch of sand in Mykonos, known for its crystalline waters. There are a wide array of water-sports on offer plus cute beach tavernas for beverages and snacks.
After a couple hours soaking up sun and sea there, you'll head to Agios Ioannis beach to take in stunning views of the iconic Delos island before continuing on to the charming Ano Mera village, home to the Panagia Tourliani Monastery. The rest of the day includes a walking tour of Mykonos, a visit to Little Venice to see the famous windmills, and lunch in a local restaurant to really enjoy the flavour of the place.
For more opportunities to explore, head to the Delos Archaeological Site and Museum for a wander around the marble ruins (below).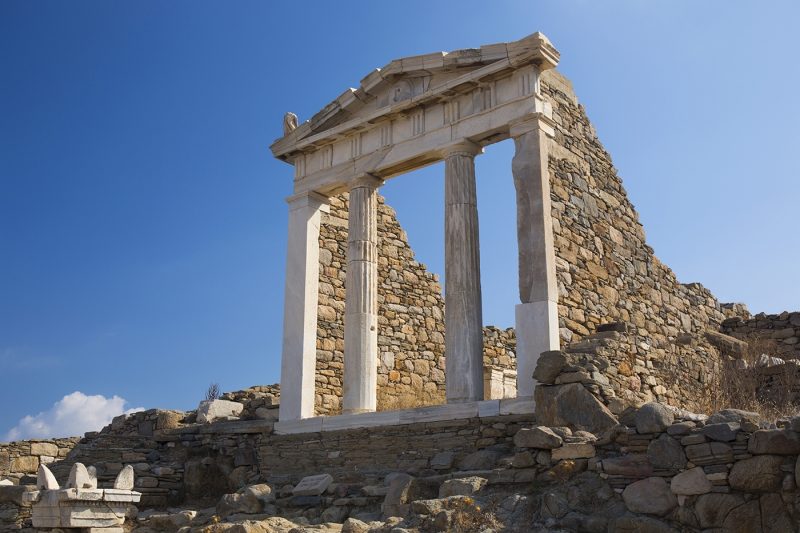 Ruth Tomlinson/Robert Harding
Considered sacred grounds, there are temples and sanctuaries to take in. Few things give you a bit of distance from the worries of your own life like ancient history. Princess Cruises offers an excursion of the area – find out more here.