The best places to visit in Europe for food-lovers
Hungry? Here's where to head in Europe for an unforgettable culinary adventure
From cutting-edge Scandinavian dishes to classic French cuisine, Europe is a veritable feast for any foodie. But with so many different countries on the menu, it can be difficult to know where to begin your gastronomic quest – which is why we've picked some of the very best places to visit in Europe for anyone who wants to be inspired by what's on their plate.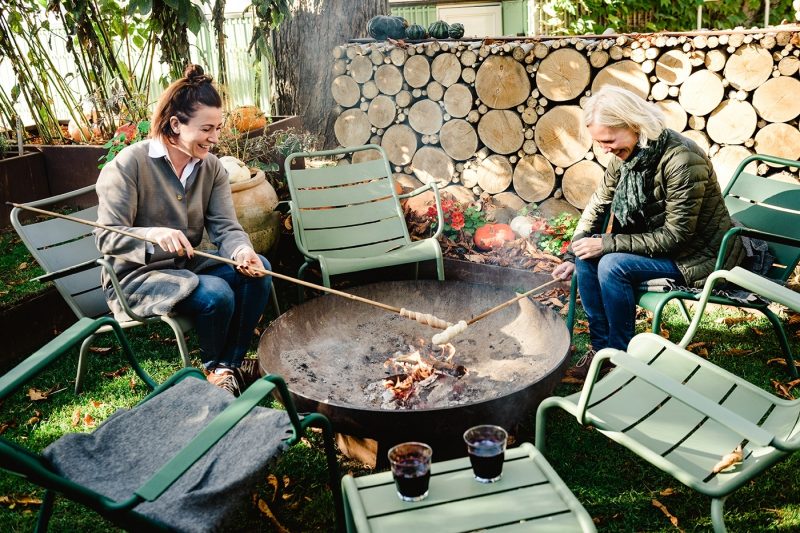 The wonderful restaurant Gemyse in Tivoli Gardens, Copenhagen © Lina Ahnoff Photography
Copenhagen, Denmark
Over the past few years, Denmark's capital has built up a reputation as one of the most innovative culinary destinations on the planet. Whether you're after fabulously fine dining in one of its many Michelin-starred restaurants, or just traditional Danish smørrebrød (open-faced sandwiches served on rye bread), Copenhagen can make your foodie dreams come true. You'll never have to look too far to find a fab restaurant, but it's worth hunting out Gemyse in lively Tivoli Gardens, which focuses on local, seasonal vegetables (some plucked from its own plot of land), served in a gloriously green and bright setting. Or, for an exemplary experience that redefines Nordic cuisine, try the deservedly world-famous and effortlessly stylish Noma – just remember to book as far ahead as possible.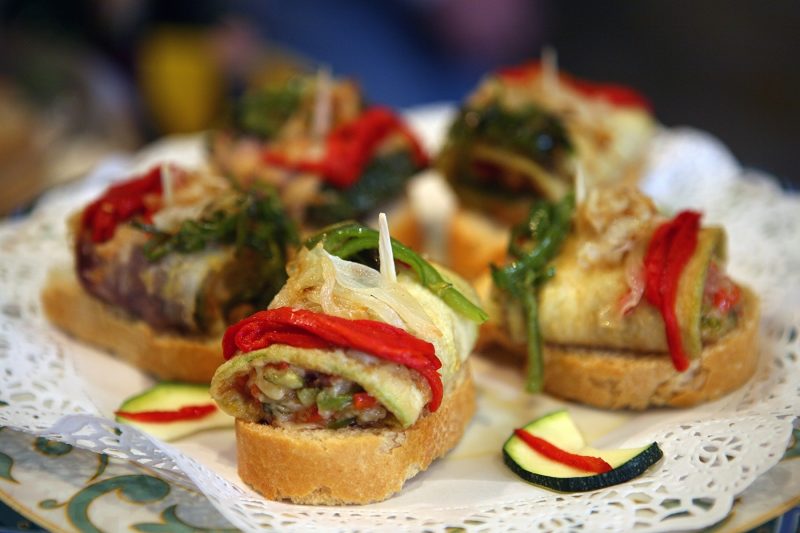 Delicious pintxos in Bilbao © Mariano Pozo/Robert Harding
Bilbao, Spain
The Basque Country is Spain's secret weapon when it comes to great food, and one of the region's unofficial capitals, Bilbao, is the perfect place to fill your boots. Top of the must-eat list in this laid-back, cultural city is pintxos, the Basque take on tapas served on small pieces of bread, and a speciality of Bilbao. The city is filled with intimate, buzzy pintxos bars, but head to Bilbao's atmospheric Old Town (Casco Viejo) and the bustling Ribera Market as part of a Princess shore excursion to find the premium pintxos joints. Calle Ledesma, a vibrant street near the city centre, is another top stop for pintxos (preferably accompanied by a glass of vino) or a sit-down meal of traditional Spanish dishes if you're looking for something more substantial.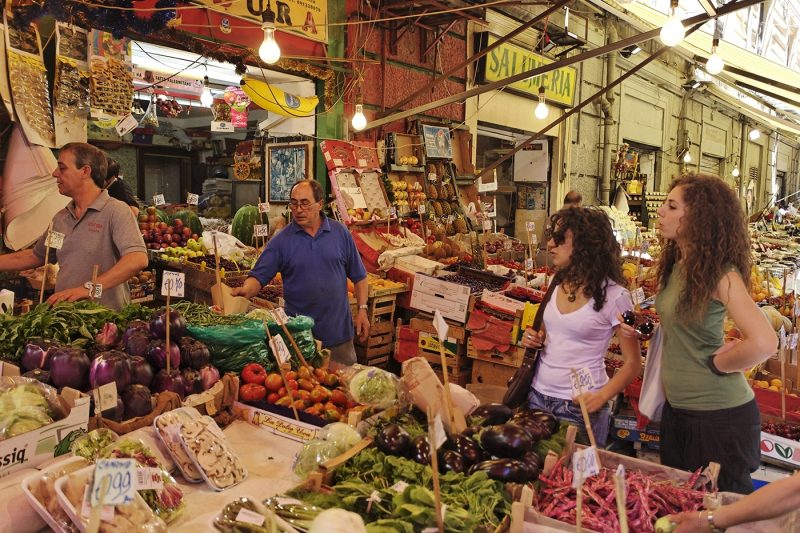 A fresh fruit and veg seller in Palermo market © Ingolf Pompe/Robert Harding
Palermo, Sicily
An undisputed goldmine for food-lovers, the Sicilian menu is a fascinating (and mouth-watering) mix of traditional Italian flavours with Arabic, French, Spanish and Greek influences. The Mediterranean island's capital, Palermo, is the perfect place to sample authentic Sicilian street food, such as the ridiculously moreish arancini (fried and stuffed rice balls) and panelle (chickpea flour fritters that originated in the city). Heaving with fresh produce, the colourful, winding Ballarò and Capo markets are full of delectable treats and also give a great insight into local life and food culture. Grab a snack on the go then have a wander, soaking up the sights, sounds, smells and tastes of the markets.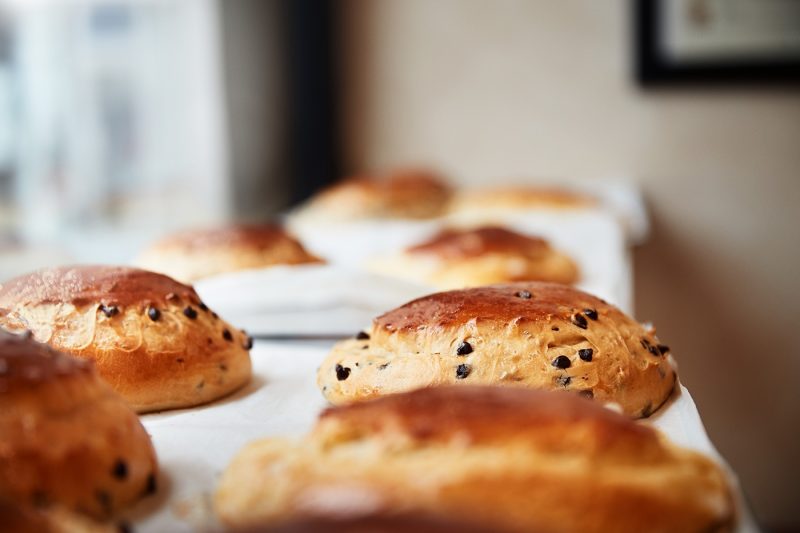 Freshly-baked bread in one of Paris' many must-visit boulangeries © Princess
Paris, France
For years, the Parisian food scene was dominated by strictly French food, but these days the city offers a fantastic choice from around the globe, alongside traditional local favourites. As well as radiating historical importance, the energetic Bastille neighbourhood is also one of the city's top gastronomic spots, thanks to a wealth of restaurants offering everything from casual dining to high-end haute cuisine. It'd be almost criminal not to track down some of Paris's best bread whilst visiting the city, and for that we recommend Du Pain et Des Idées, a small, rustic and legendary boulangerie dating back to 1875, where the signature pain des amis is definitely worth queuing for.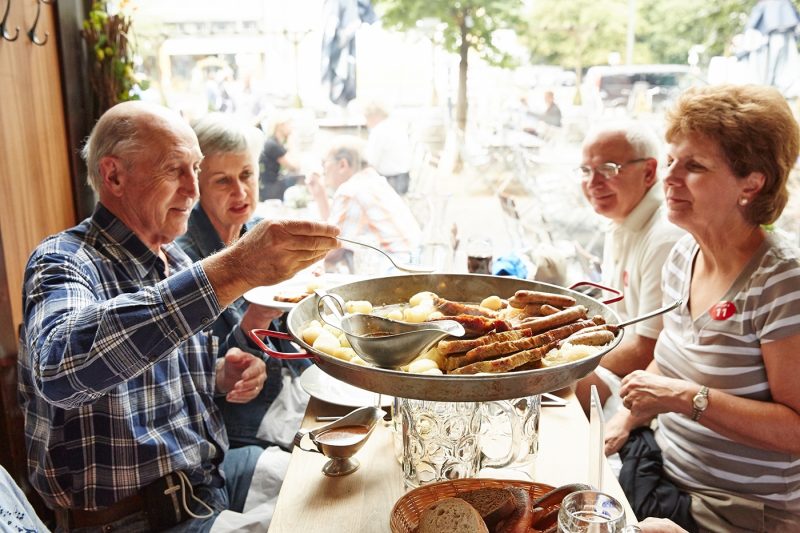 Sharing local food at a biergarten in Berlin © Princess
Berlin, Germany
Berlin may not be the first city that springs to mind for a food-focused trip, but Germany's capital is quietly alight with chefs and creatives who want to show that there's so much more to the city than currywurst. The city's dining scene is now a brilliantly global one, as demonstrated in the popular Markthalle Neun, a cavernous food hall selling all manner of colourful produce. It's also home to freshly prepared snacks from Korea, Vietnam, New Zealand and many more countries, plus wine and artisan German beer. Berlin's restaurant credentials are also top-notch, offering Michelin-starred cuisine, hearty German fare and great vegetarian and vegan spots that'll satisfy even staunch carnivores – try cosy Tianfuzius for meat-free Chinese food or vegan fine-dining at stylish Lucky Leek.
Excited to explore more of Europe?