Meet the Princess crew: Captain Nick Nash
What's it like to make a career out of cruising? We hear from Nick Nash, MNM, who will be Captain of Enchanted Princess when she joins the fleet
Working on a cruise ship seems incredible enough – travelling the world by sea, seeing sights and meeting people who leave a mark on you forever all while making a living out of it – but have you ever thought about how amazing it would be to be a cruise ship captain? We sat down with Nick Nash to hear about how he got his job at the helm of one of Princess' newest ships...
Nick's stats
Age: 59
Current location: Due to take command of Enchanted Princess in summer 2020
Time working for Princess: 31 years
Lives: Penzance, Cornwall, UK
How did you become a Captain for the Princess fleet?
I always wanted to go to sea after reading Tintin as a kid. I left school at 16 – to my parents' dismay – and joined the Merchant Navy soon after. Initially I worked on general cargo ships, fruit carriers and oil tankers, trading everywhere from the South African coast and Caribbean to Europe and the Americas. I was caught up in the South Atlantic campaign [Falklands War] in 1982 on a STUFT – ship taken up from trade – then joined the Royal Fleet Auxiliary, which supports the Royal Navy, before obtaining my Masters certificate in 1988 and joining P&O/Princess Cruises in 1989.
How did this prepare you for your current role?
My start on cargo ships was a great training ground for learning how to think a problem through, use the tools to hand and be self-sufficient thousands of miles from outside help. We were called the last of the 'Elizabethans', moving around the world at bicycle pace at the mercy of the tides and weather. Although it's not as bad as that now, this taught me independence of mind and how to cope with being a master of a ship with the responsibility of over 5,000 onboard – but with no internet!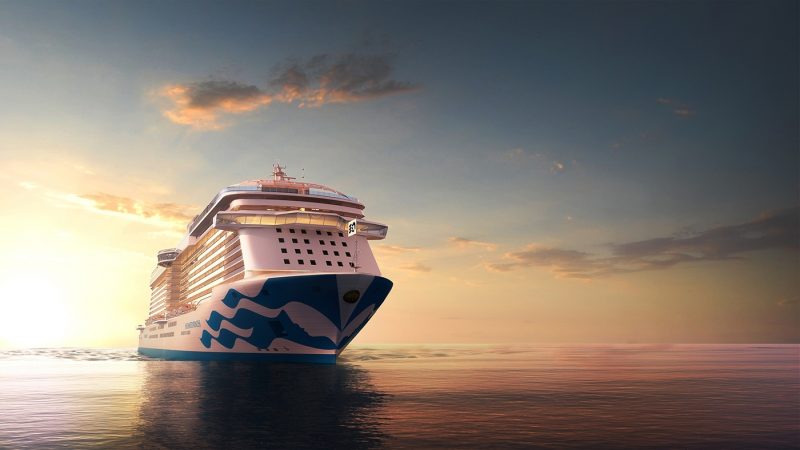 Princess
Enchanted Princess will set sail summer 2020
What is a typical working day for you?
A typical day starts around 4.30am with an update on the overnight progress, weather and any issues onboard. I arrive on The Bridge for a coffee and have 10 minutes of silence to take in the situation – the team know not to talk to me during this time. Then we have a briefing with the Staff Captain and other team members on the port arrival. After an intense period of concentration and team work, and with the assistance of the local pilot, we dock the ship. I spend the day answering emails and completing reports before catching up with everyone from the Chief Engineer to the HR Director. I then swing by the crew galley to see what they've got for lunch – the crew chef does a fantastic curry. After departure, I have a final visit to The Bridge at 10pm, before bed – but I can be woken any time for anything from fog, heavy traffic, or if the Officer on watch is in doubt.
What's your most memorable moment?
When my daughter (below) was invited to be the Madrina of Royal Princess in 2013. She was christened on the original Royal Princess.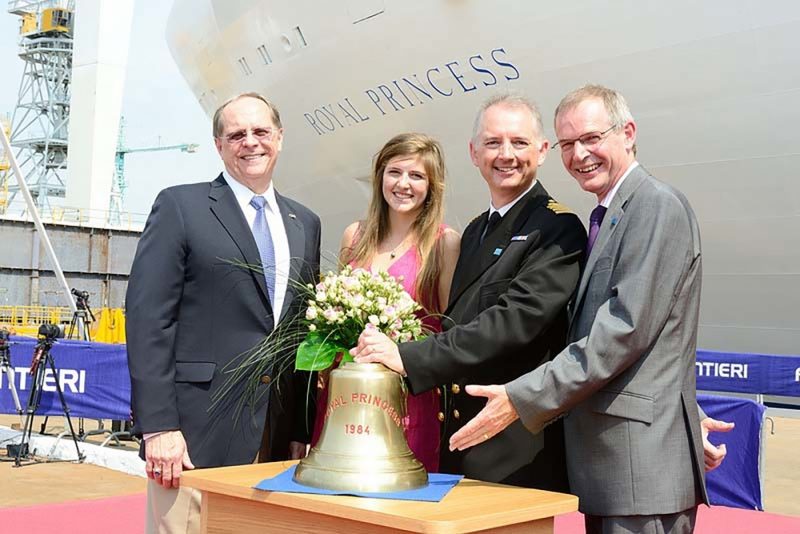 .
Captain Nick Nash and his daughter at the Madrina Naming Ceremony
What advice do you have for customers to make the most of their time onboard?
Remember what Robert Louis Stevenson said: "To travel is a much better thing than to arrive."
What are you most looking forward to about taking command of Enchanted Princess?
It's an honour and the challenge of a lifetime. All my experience and seamanship will be put to the test in bringing out such a fine ship and into Princess' service alongside a great team.
Curious about Enchanted Princess?
More insights from the Princess crew...