Why a short cruise is a brilliant mini-break option
Looking for few days away from it all? Discover why our shorter itineraries are a perfect escape
While our longer itineraries, from our 14-Night Mediterranean Adventurer to our 111-Night World Cruise, visit multiple exotic destinations and offer myriad bucket-list experiences, our series of short cruises from Southampton have all the fun, luxury and escape but over the course of just a few days. Don't believe us? Here are five reasons why a shorter cruise is a fantastic break…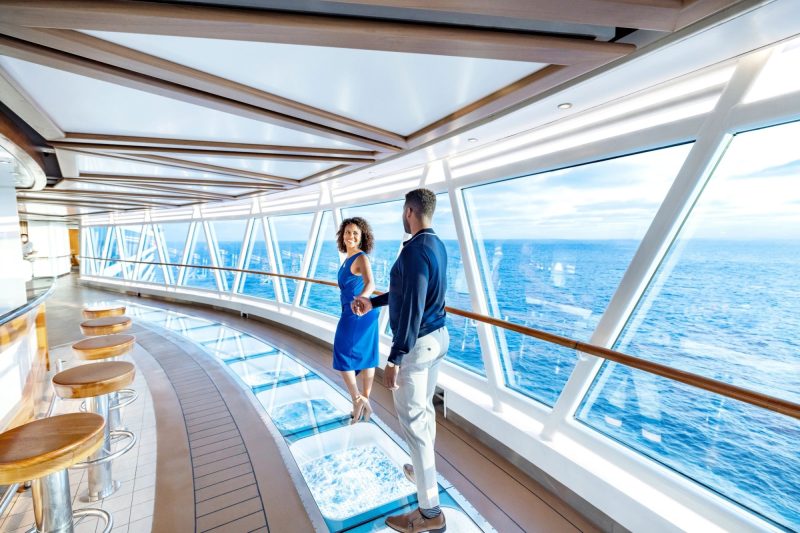 One of our shorter cruises is a great way to discover life onboard © Princess
First-time cruisers can get a taste of life at sea
New to the world of cruising? Welcome! If you've never been on a cruise holiday before, then we understand that jumping head-first into a two-week itinerary could seem a bit daunting. But book onto one of our short cruises and in just four or five nights, you can explore all that our ships have to offer and fully submerge yourself in ocean life, from partaking in onboard activities and dining at speciality restaurants to being wowed by our seamless MedallionClass technology. We have a feeling that once you get onboard, you won't want to get off.
You'll get maximum holiday in minimum time
If you've only got a few days for your getaway, you won't want to spend precious hours sat on lengthy flights or in airport lounges. With our short cruises from Southampton, you can avoid air travel (and all the waiting around that incurs) altogether and start your holiday as soon as you step onboard. And instead of sticking to one location for your mini-break, some of our short itineraries have two ports of call, such as our 4-Night Belgium and Netherlands Sampler, which stops in Rotterdam and Zeebrugge; and our 5-night Scandinavia Sampler, which stops in Oslo and Skagen. That's the beauty of sailing while you sleep!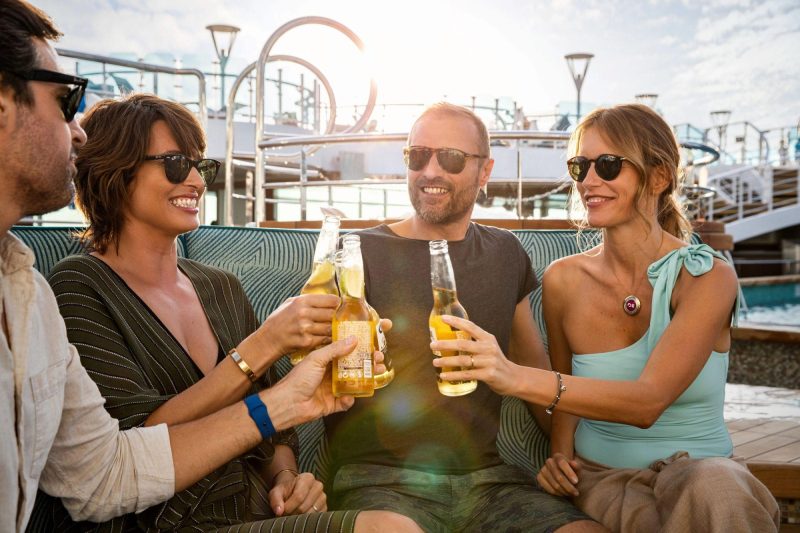 A short cruise is an ideal getaway with friends © Princess
They're great value
Flights, transfers, accommodation, activities and eating out can really add up, even just for a few days. A Princess cruise offers fantastic value, as our basic fare includes all your meals, accommodation, standard drinks and entertainment while our all-inclusive packages offer even more. For just £50 per guest, per day, our Princess Plus package includes crew appreciation, unlimited Wi-Fi for one device and a Plus Beverage Package on top of the above. Our top-tier package, Princess Premier, includes all of this but a Premier Beverage Package and unlimited Wi-Fi for up to four of your devices, along with two meals in our speciality dining restaurants and a photo package, for only £65 per guest, per day.
They're perfect for a celebration
Planning a birthday weekend break with friends? Or a special getaway for an anniversary? Our more compact itineraries are the perfect length for a short but very sweet getaway. Four to five nights gives you ample time for catching up, relaxing or non-stop celebrating, but also means it won't steal you away from commitments at home or work for too long. Booking with Princess also means that we'll take care of all the organisation – from start to finish – so there's no need to divide up the planning or panic that you've missed something crucial. We've got you covered!
You won't be restricted on luggage
Small breaks often mean a small luggage allowance, but not when you cruise with Princess. Forget cramming as much as you can into a carry-on bag – there's no luggage restriction for our guests, so you can bring as many outfit changes as your heart desires, even if you are only onboard for four nights... The more, the merrier, right?!
Excited to book a short cruise from Southampton?