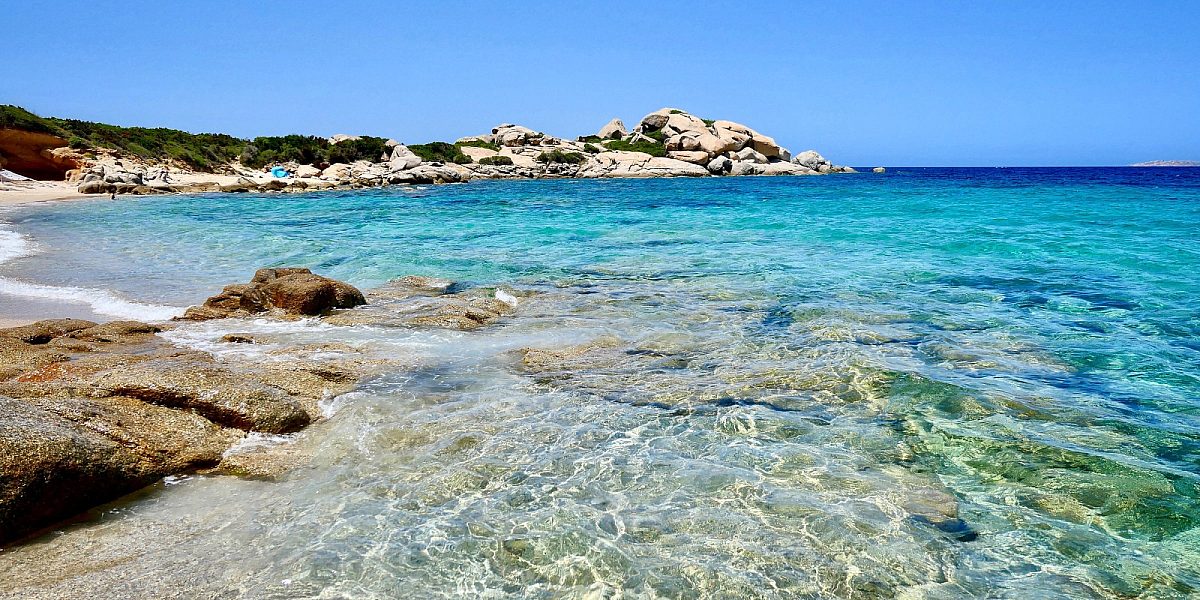 © Massimo Virgilio/Unsplash
Seven holiday destinations for couples over 50
From beach hopping in the Med to exploring ancient ruins in Mexico, the world really is your oyster when it comes to picking the perfect couples' holiday
Priorities for couples choosing a holiday destination can vary hugely. Perhaps you and your partner are looking for somewhere relaxing to forget about the stresses of modern life? Or perhaps you're both keen to keep active with incredible walks, hikes and cycling tours? Maybe you've got more time to play with these days and you're hoping to tick off those bucket-list trips you've been dreaming about for years? Whatever your getaway goals, our roundup of over-50s couples' holidays should give you all the inspiration you need to plan a trip to remember.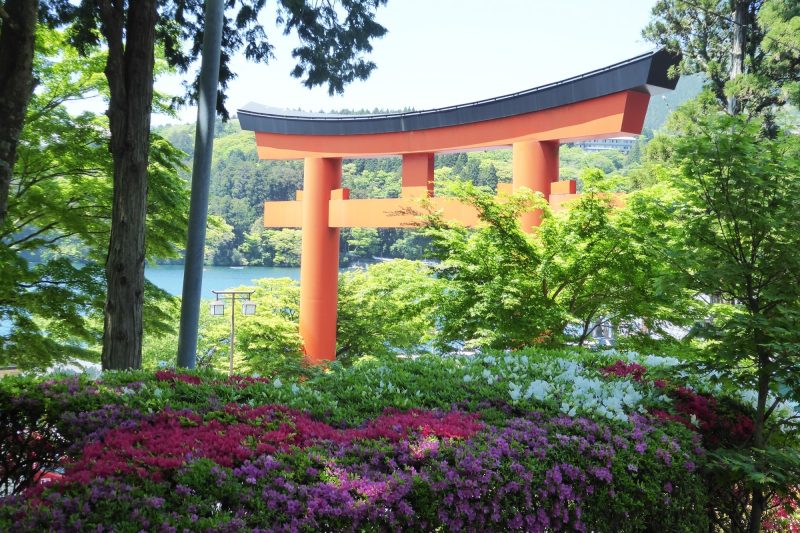 Find shinto arches while exploring the woodland in the town of Hakone © Steve Sharp/Unsplash
Japan
While the capital, Tokyo, has so much to offer visitors, you should also consider experiencing Japan's more rural side. The mountainous town of Hakone (reachable in just over an hour by train from Tokyo) is an easy entry point, as its beautiful Lake Ashinoko and the surrounding forests dominate the landscape and offer plenty of opportunities for woodland hiking. Over to the west of the country, Nara (easily accessible from Kyoto and Osaka) is a peaceful city that feels like a village. You'll find tame and friendly deer roaming in the city's sprawling park as well as beautiful temples and cherry blossom hotspots come springtime.
New York
New York is a top holiday destination for so many reasons (landmark sights, incredible food, must-see Broadway shows), but one of its biggest strengths is its status as a cultural capital, making it perfect for those who love the arts in all forms. Be sure to hit the headliners like the Museum of Modern Art – available to visit on a guided Princess tour, where an art historian will talk you through famous works by the likes of René Magritte and Yves Klein – along with the Metropolitan Museum of Art, but dig deeper and there's more to uncover. For example, Harlem is home to some excellent institutions, like El Museo del Barrio and the Studio Museum, and there are countless smaller, tucked-away galleries like Howard Greenberg and Danziger, both great for photography. Afterwards, treat your ears to masterful jazz at Village Vanguard or have a laugh at Comedy Cellar or Broadway Comedy Club.
Explore jaw-dropping beaches like Spiaggia Le Piscine when in Sardinia © Massimo Virgilio/Unsplash
Sardinia
If beaches are your thing, the second-largest island in the Med is where you should be heading to. Sardinia is brimming with top-quality beaches, lots of which give those in the Caribbean a run for their money. The white sands and blue expanses of Spiaggia La Pelosa are a good place to start here, located on the northwest tip of the island, above the village of Stintino. Over on the island's northeast coast, gorgeous Spiaggia Le Piscine is hidden down a rocky pathway, while a short distance south is ever-popular Cala Brandinchi, a lively spot that's as great for snorkelling as it is people watching. All three are easy to drive from the charming, Catalan-influenced port city of Alghero, which is also worth a visit.
Iceland
This magical Nordic country has oodles to offer outdoor-loving travellers of any age, from otherworldly landscapes like the black sands of Reynisfjara Beach to puffin-spotting voyages across the country. The culture-filled capital, Reykjavik, is wonderful but well-trodden, so if you're looking for an alternative, try the town of Ísafjördur in the northwest. In this wonderfully remote spot, you'll be able to visit the magnificent Dynjandi waterfall (which you can see as part of a Princess day trip) or take a cruise through stunning glacial fjords.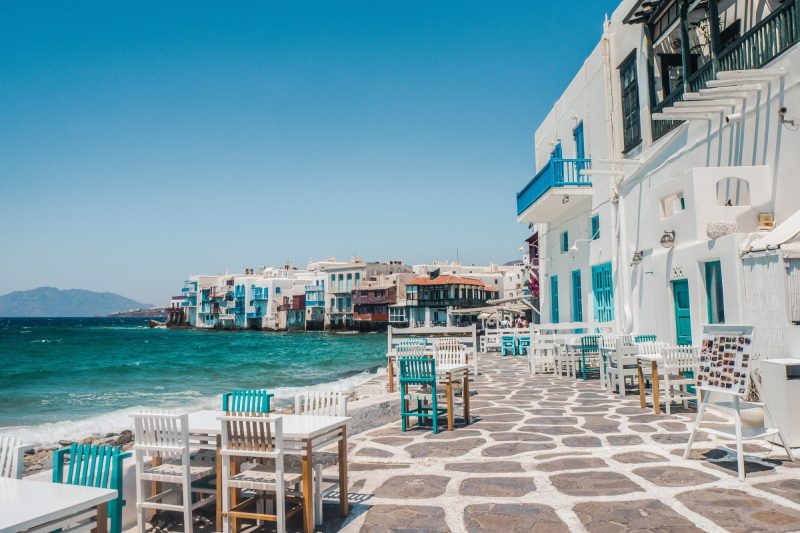 You'll find plenty of cafés, bars and eateries in Mykonos' pretty main town © Johnny Africa/Unsplash
Mykonos
This blissful Greek island might now be known for its buzzing nightlife, but not every holiday here needs to include a nightclub – unless you want it to, of course! Mykonos is also a haven for food obsessives and wine buffs, so it's ideal for visitors wanting an authentic taste of Greece and many cuisines further afield, too. Mykonos Vioma Organic Farm is a popular spot for vineyard tours and tastings, while Mykonos Town, with its winding narrow streets, is packed with friendly Mediterranean restaurants, chic cocktail spots and bustling wine bars, many of which serve up fantastic ocean views.
Mexico
If Mexico isn't on your bucket list, it's time to make some room. With no shortage of history and culture, the sprawling South American country is home to Chichén Itzá, an archaeological site of Mayan city ruins in Yucatán that's recognised as a UNESCO World Heritage Site. There are also the ruins of Copalita, the site of a pre-Hispanic settlement dating back to 500 BC, which you can visit on a Princess shore excursion from Huatulco. In addition, the country's beaches are some of the best in the world (the city of Puerto Vallarta is a great springboard for many), while there also tacos to be savoured and tequila to be tasted… The list goes on.
Eat, drink, shop and people watch in Guernsey's bustling St. Peter's Port © Princess/Shutterstock
Guernsey
Easily accessible from the UK mainland, Guernsey is a great choice for a couples' holiday, but it's also a fantastic destination for family and friends to join you. Visit in summertime and there are cracking beaches such as dreamy Shell Beach and the sandy crescent of Port Soif Bay, both great for swimming, kayaking and sunbathing. The island's scenic cycle routes are ideal for all seasons and you can experience one of them on a Princess shore excursion, which takes in the historical sites of Castle Cornet and St. Appolines Chapel. When it comes to eating and drinking, there's an abundance of smart restaurants clustered around St. Peter's Port and cosy traditional pubs scattered right across the island. You'll have no trouble finding somewhere for a celebratory holiday drink.
Excited to book your next adventure?