Six destinations for a holiday with friends
Plan a blissful getaway that also serves as the perfect destination for a proper catch-up with good friends
Heading off on holiday with a group of friends is one of life's pleasures, but it can be difficult to pick the right kind of trip to suit everyone. Worry not, though, because we've selected six locations that are ideal for groups. Whether you're all on the same page when it comes to holiday activities or you're looking for somewhere that caters for all kinds of different interests, our pick of holiday ideas for friends are sure to deliver. Ultimately, you could be chatting over world-class wine, learning how to cook local or just relaxing on an idyllic beach, but what really matters is getting together afterwards and swapping stories, which you'll have plenty of in the destinations below.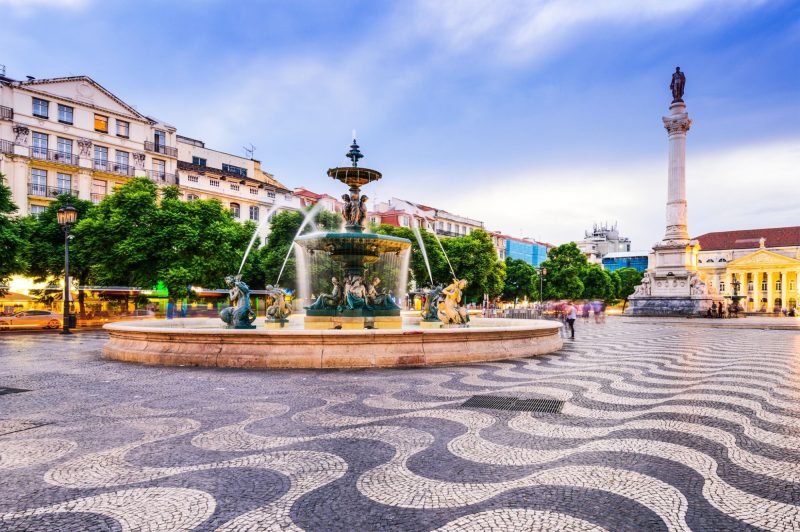 Keep everyone entertained with a trip to Lisbon, Portugal © Princess/Shutterstock
Do your own thing in Lisbon
The Portuguese capital, Lisbon, really does have it all, so if your group has widely varying interests, this is the place for you. Those lusting after museums and galleries can get a culture fix at venues like the National Azulejo Museum (which explores the history of Portugal's gorgeous ceramic tiles), shopaholics can sift through vintage treasures at the much-loved Feira da Ladra (flea market), spirits connoisseurs can branch out and enjoy port tasting… The list goes on!
See the skies light up in Iceland
Seeing the Northern Lights at any time is a life-affirming experience but witnessing this natural phenomenon with your closest friends makes the whole thing even more memorable. Better yet, if you head to Iceland to see this one-of-a-kind light show, you'll enjoy the charms of Reykjavik as well, including the capital's many cosy cafés and cool bars. As for finding the Northern Lights, there are numerous tours available, led by knowledgeable guides who can give you the best chance possible of seeing those illuminated skies.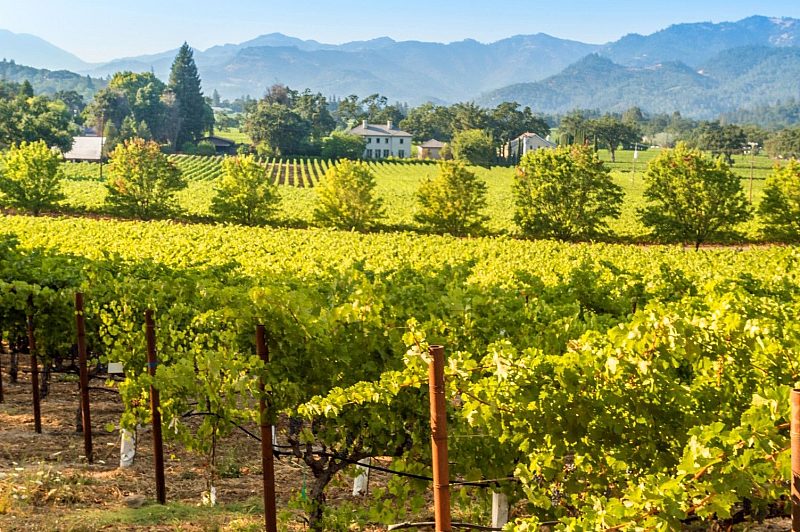 Toast to good health and good friends in California's Napa Valley © Princess/i Stock
Sip your way through California
If you and your group haven't seen each other for a while, you'll be wanting to toast this long-overdue meetup. And where better to raise a toast than California, home to a vast array of excellent vineyards? As well as the world-famous Napa Valley, other essential stops include the Santa Ynez Valley in Santa Barbara, where you'll find over 150 wineries, some of which you can tour on a Princess wine tasting shore excursion.
Satisfy your appetite in Morocco
If you and your friends have a love of food in common, we recommend making the journey to unsung foodie hotspot Marrakech. This wonderful city is packed with delights, whether you're grabbing street snacks from a stall in the vibrant Jemaa el-Fna marketplace, hopping between sleek restaurants to try the city's upmarket cuisine offerings (Nomad's rooftop terrace shouldn't be missed), or learning how to cook traditional Moroccan dishes from the experts. It almost goes without saying that the tagines you sample in Marrakech will be some of the best you'll ever have.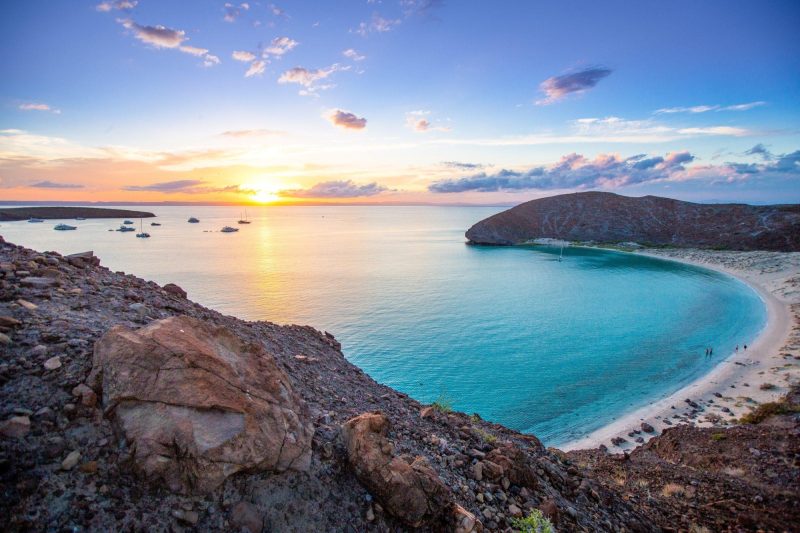 Mexico's Playa Balandra, the perfect backdrop to a proper catch-up © Princess/Shutterstock
Lounge about on the beach
When the only things on your agenda are chatting and relaxing with friends, there's nowhere better to do this than at the beach. For some of the best sea and sand in the world, head to Mexico, where you'll be completely spoilt for choice with the country's sprawling coastlines. Highlights include the peaceful golden stretches on remote Yelapa, and the surf-obsessed spots of beautiful, bohemian Sayulita (both easily reachable from Puerto Vallarta). Elsewhere, some of the stretches around La Paz are must-dos for any group with a beach agenda, including dreamy Balandra as well as Isla Espíritu, an island that's a short boat ride away from La Paz, featuring magical pockets of beach backdropped by epic pink cliffs.
Go big in the Big Apple
Why not mark your get-together with a grand trip to New York, the city that never sleeps. Take in a show on Broadway, see bucket-list sights like the Statue of Liberty and Times Square, stroll through Central Park, hit the Museum of Modern Art (perhaps even on a private guided tour as there's a group of you) or catch a matinee on Broadway if you're a bunch of theatre lovers.
Excited to book a big reunion with friends?