Six holiday ideas for the ultimate 40th birthday celebration
River rafting, wine tasting and beach hopping – here's how to start your forties with a trip you'll remember for a lifetime
However you feel about hitting the big four-oh, it's a milestone worth celebrating. And if you're looking for inspiration on how to do so, we've got plenty of 40th birthday holiday ideas, covering everything from adrenaline-fuelled bucket-list adventures to relaxing family getaways.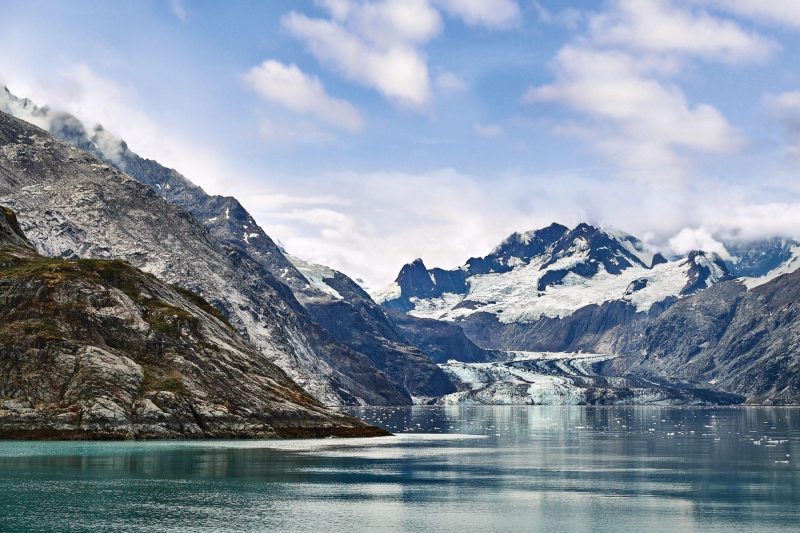 Be mesmerised by glaciers and wildlife on a cruise through Glacier Bay National Park © Princess
Go glacial in Alaska
Surround yourself in some of nature's most spectacular scenery by exploring parts of Glacier Bay National Park and its 3.3 million acres on a seven-day voyage around Alaska. Part of an area declared a UNESCO World Heritage Site, the park is full of wildlife, which is why Princess invite park rangers onboard the ship to help guests spot humpback whales, otters, seals and even bears, all the while taking in a magnificent glacial backdrop.
Paddle through paradise
For a 'Happy 40th!' adrenaline hit, opt for a thrilling rapids ride shore excursion in Limon, Costa Rica. Board your vessel and learn paddling techniques before setting off on the Reventazón River. You'll start by gliding over calm stretches of water to get into the swing of things, before heading into some Class II (novice level) rapids. Having ridden the swells and cascades, you'll have the chance to spy the likes of toucans, kingfishers, herons and iguanas on the riverbank.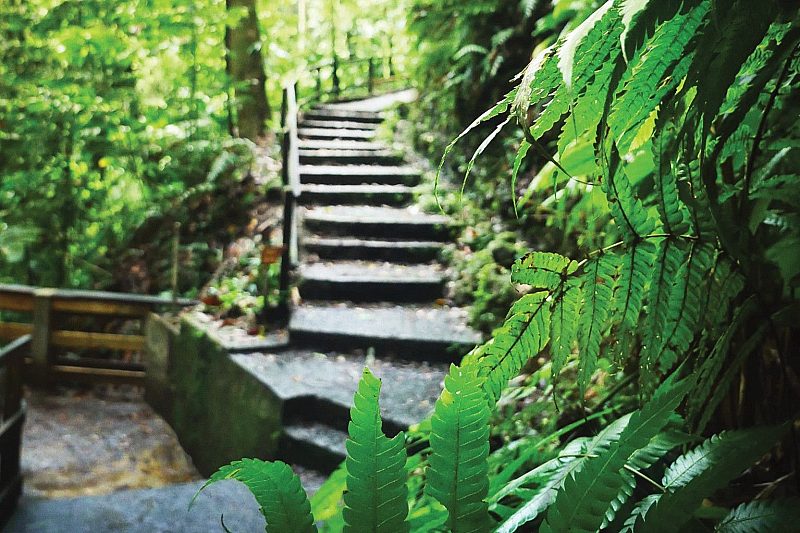 Get lost in an abundance of greenery in Morne Trois Pitons, Dominica © Princess
Immerse yourself in nature
Although widely known for its heavenly beaches, the Caribbean also offers out-of-this-world rainforests, national parks and botanical gardens, all teeming with native flora and fauna. For example, in Grenada you can trek through Grand Etang Forest Reserve and visit Seven Sisters Waterfall, in Martinique you can visit Balata Botanical Garden, home to over 3,000 varieties of tropical blooms, while Dominica boasts extensive national parks like Morne Trois Pitons, which encompasses towering peaks and breathtaking waterfalls as well.
Raise a glass (or two)
For wine buffs, a trip to France to commemorate turning 40 is a no-brainer. And while there are many areas of the country that offer great wine, Bordeaux is perhaps the most famous and well-regarded, known as the wine capital of the world. Sample the many showstopping tipples the region is famous for by travelling La Route des Châteaux on a Princess wine-tasting excursion. This acclaimed wine trail stretches through miles of vineyards, where you can take in stunning views before sipping the likes of Cabernet Sauvignon, Merlot, and Cabernet Franc, perhaps even purchasing a bottle of the good stuff to take home as a birthday memento.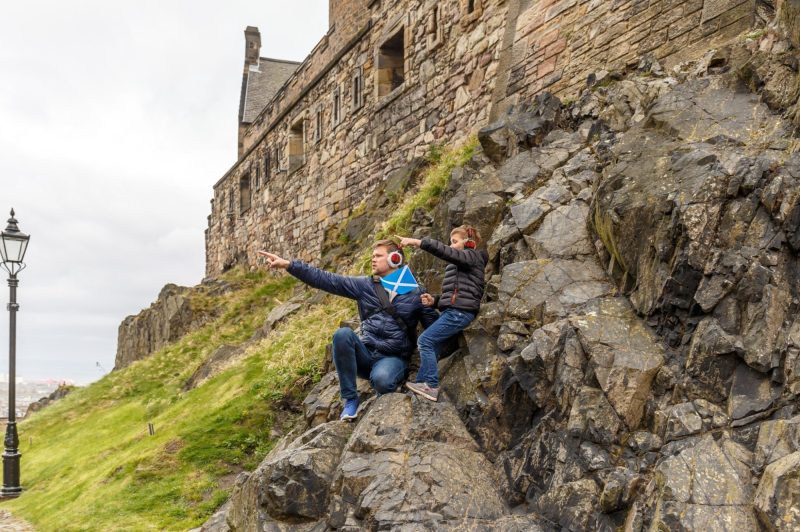 Everyone will be entertained at Edinburgh Castle © Princess/Shutterstock
Bring the family
Even though it's your birthday, the whole family will love a trip to Scotland's capital city, Edinburgh. Architecturally stunning, it's also packed with cultural hotspots for all ages, like the history-filled National Museum of Scotland, which is home to mighty creatures and fun adventure trails that little ones will love, and contemporary art hub the Fruitmarket Gallery, perfect for art-loving teens and adults alike. Then there are must-see sights like Edinburgh Castle, which you can learn more about on a Princess guided tour, and plenty of opportunities to sample a dram or two of Scotland's national drink, whisky (for the over 18s, of course!). When it's time for an indulgent celebration lunch, there are world-class dining rooms plus a varied range of restaurants and pubs to cater for absolutely all tastes.
Head for the beach
A beach trip in celebration of your 40th birthday really needs to go that extra mile, and Australia's Bondi Beach certainly delivers in that department. This world-famous stretch of golden sand and glistening ocean is one of the ultimate spots for beach bums to tick off their bucket list, and makes a fine place to celebrate, thanks to an electric atmosphere, tons of buzzy bars and restaurants nearby, and the endless Australian sunshine. Visit as part of a Princess shore excursion from Sydney.
Excited to book a milestone adventure?