Why cruising is the perfect family holiday
Planning an adventure for you and all of your loved ones? Here's why a cruise is a brilliant option
Arranging a trip for the whole family can be tricky, as balancing different people's interests and needs is no easy task. If you've got little ones who like to run riot, teens who want to do their own thing, grandparents who require some extra care and then parents in need of some relaxation, a cruise holiday is a fantastic, fun and fail-safe choice.

Here at Princess, we've won awards for our multi-generational cruises and family-friendly holidays (we were named Best Cruise Line for Multi-Generational Family Travel at the Porthole Cruise Magazine 2018 Readers' Choice Awards), but in case you needed further convincing, discover some of the many reasons why cruising offers the perfect family getaway below.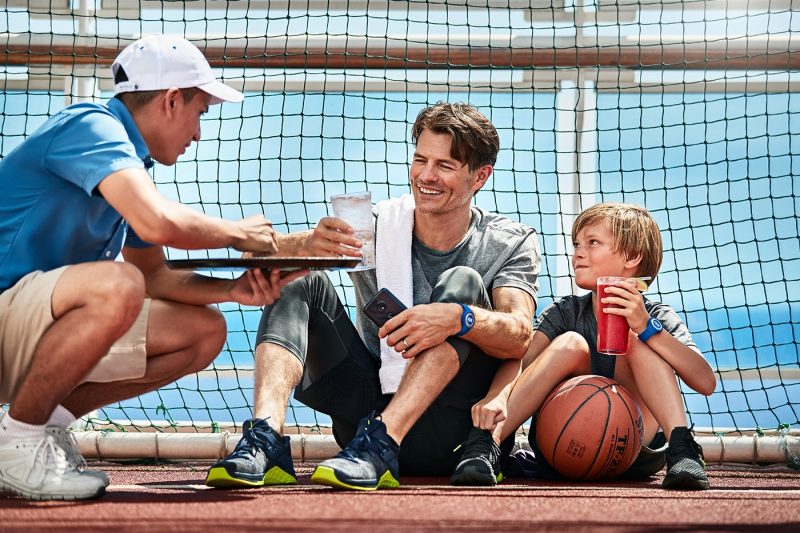 There are so many activities to enjoy on all Princess ships © Princess
There are onboard activities for everyone…
If your biggest worry when it comes to planning a family holiday is keeping everyone entertained, then a Princess cruise is for you. Onboard all of our ships, there's a sprawling and varied programme of activities that will excite every age group and interest. Children can get stuck into arts, crafts, scavenger hunts, basketball matches, dance classes, ping-pong competitions, gaming tournaments and so much more at our many kids' clubs, while at our Animal Planet events they can even meet local animals such as Alaskan puppies or Caribbean parrots. For adults, there's the option to partake in salsa workshops, yoga classes and wine tasting, work out at the gym, enjoy a treatment at the onboard Lotus Spa or sip cocktails by the pool out on deck. The choice is yours...
…and shore excursions for all interests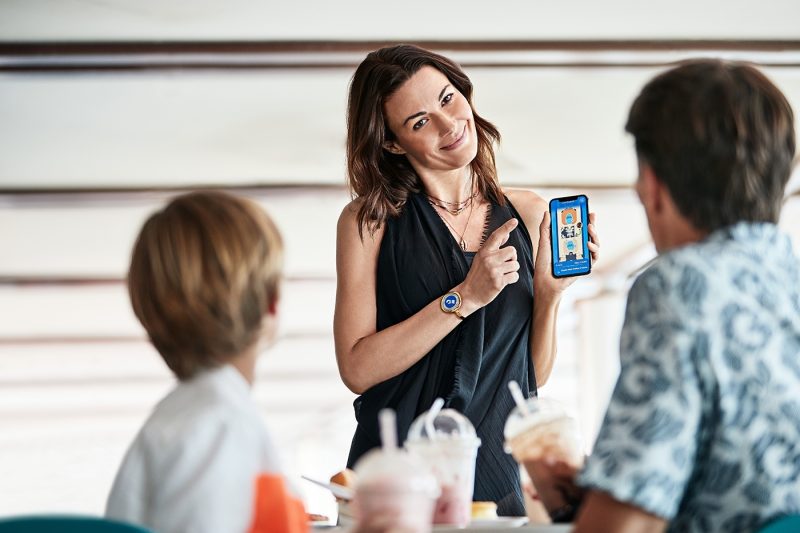 Locate family members around the ship with the MedallionClass app © Princess
You'll have peace of mind
When at sea, you'll be in the safe confines of our ships, where our expert crew members are trained and eager to take care of every family member. If you do need to track someone down (the kids are late for lunch again!), with OceanMedallion technology you can see the whereabouts of all family members on the ship and, using the app, you can easily instant-message them.
The MedallionClass app makes for faff-free boarding
Planning and prepping for a whole-family holiday can sometimes be stressful, especially when it comes to organising travel tickets and documentation for everyone. But with the Princess MedallionClass app, you can upload your personal information, travel documentation details and any credit cards for onboard purchases while at home, weeks before you set sail. With all of that done before you even reach the port on embarkation day, boarding your cruise ship is a breeze.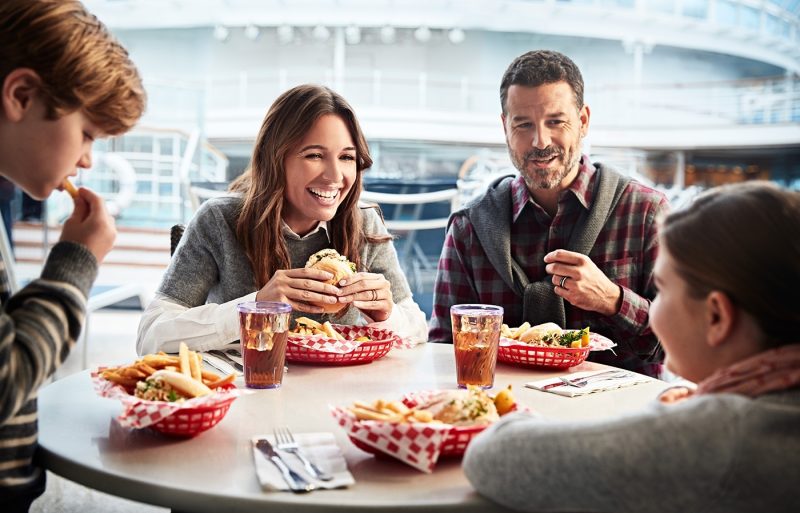 Everyone will be impressed by the food onboard our ships © Princess
Dining options will delight all tastes
So, Grandma is a fussy eater, the kids only eat pasta and you prefer vegetarian options? We've got it covered. Every member of your brood will be enticed by our onboard food offering, which ranges from homemade pasta and pizza to fresh lobster, traditional British afternoon tea to fine Cantonese cuisine, cooked-to-order steak to hand-rolled sushi. No one will be going hungry, trust us. For those who like a tipple or two, our drinks options won't disappoint either – think creative cocktails, hand-selected wines, craft beer and world-renowned spirits.
There are plenty of family-friendly staterooms
We don't just offer single or double staterooms on our ships. Perfect for multiple-occupancy lodging, we offer the option of Mini-Suites and larger Suites, which both sleep up to four people, and also Family ‭Suites on selected ships, which feature ‭two interconnecting ‭staterooms and ‭sleep up to eight people. On a Princess cruise, there's no baggage restriction, so if you depart from Southampton (provided you've not travelled by air to get there) you can bring on all the essentials you need, such as toys, special bedding or a changing bag, plus any added extras.
Excited to book a cruise holiday for the family?