Introducing OceanTide, our sustainable Medallion accessories
Plastic bottles found in the ocean are being upcycled into stylish onboard wearables
The ocean isn't the place for plastic, so we're working to reduce how much of the stuff ends up there. Just one step we've taken toward this is by launching OceanTide, a new range of wearable accessories made from reclaimed plastic found in the sea and scattered along coastlines.

OceanTide watch straps and clips are built to hold our Medallions, the 10p-sized devices that enable contactless ship boarding and stateroom entry, easy onboard purchasing plus much, much more.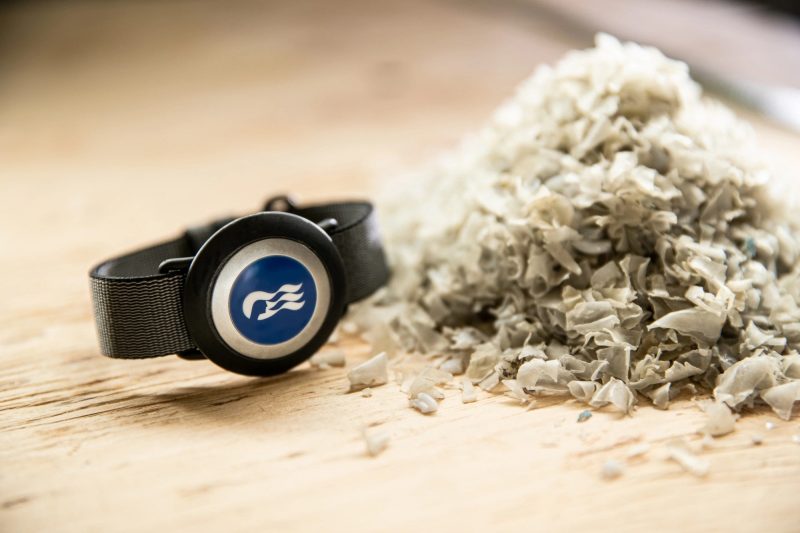 Our OceanTide wearables are made from waste plastic © Princess
To create these innovative accessories, Princess has partnered with Tide Ocean Material, a Swiss company that specialises in repurposing plastic waste (most of which is polyethylene terephthalate – known as PET – which is used to manufacture drinks bottles) and turning it into something that's not just useful, but also of higher-quality than the original product. This is known as upcycling and it's at the heart of our OceanTide range.

To be transformed into durable accessories, the reclaimed plastic waste is modified through a series of technical processes. The first step is converting the plastic into a high-performance polyester yarn, before adding glass fibres to create higher impact resistance. Part of this material is also converted into plastic granules, which are then shaped into Medallion holders using injection moulding techniques.
Watch to discover more about how OceanTide accessories are made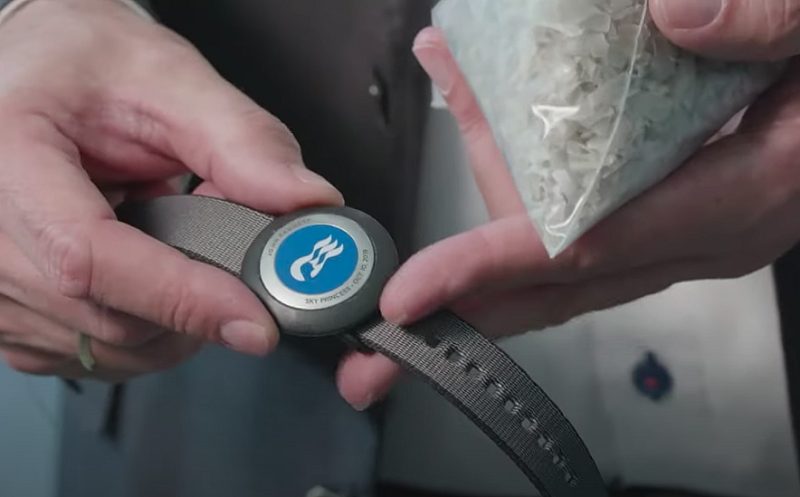 Our OceanTide accessories are just one strand of a wider sustainability drive by Princess Cruises, which includes continuing to reduce emissions, fuel consumptions and energy usage.

Another key part of our sustainability strategy is eliminating single-use plastics, packaging and service items onboard our ships. In the summer of 2019, we set out our commitment to cut single-use plastic items, including cutlery, straws, cups, coffee lids, toothpicks, condiment sauce packets and plastic bags in our boutiques, from all ships in the Princess fleet.

We have also committed to eliminating non-plastic single-use items such as individually packaged condiments, individual shampoo bottles and cotton buds from all ships and replacing them with dispensers or recycle-friendly alternatives. And by the end of 2021, we'll have also reduced or completely removed plastic bin liners and plastic water bottles from our ships, in both the guest and crew areas.

So, when you use your personal Medallion to order a cocktail out on deck or open the door to your stateroom (totally hands-free!), do take a moment to consider that its chic clip or comfy, durable wrist strap was once a plastic water bottle, unwantedly bobbing around in the ocean.
Excited to customise your personal Medallion?