Six onboard experiences that will make your cruise extra special
From mouth-watering global gastronomy to sumptuous spa treatments, these optional extras will ensure an unforgettable holiday
Setting sail with Princess is always a special occasion, but sometimes you may want to go that extra mile or two, perhaps to commemorate a landmark birthday or anniversary, or even to celebrate the fact that you're back cruising once again! Whatever the reason, there are plenty of fantastic add-ons available onboard our ships that will take your experience to the next level. Here are six ideas worth splashing out on…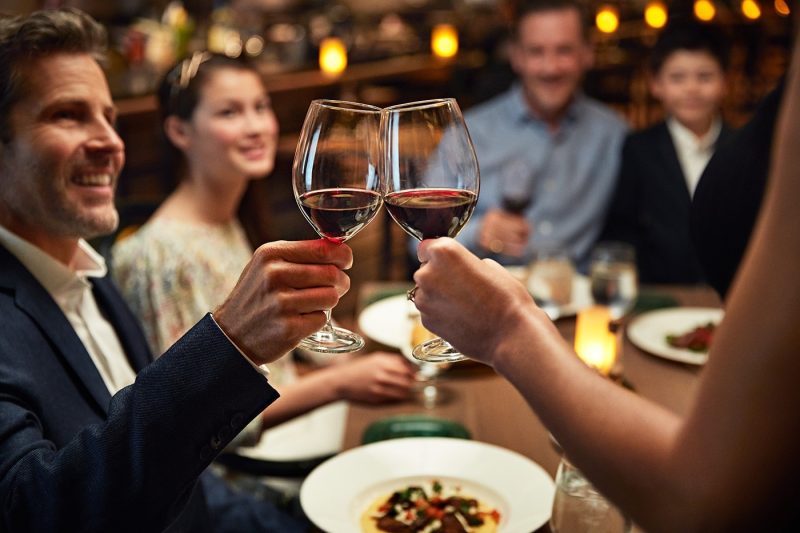 Enjoy a meal to remember at one of our onboard speciality restaurants © Princess
Sublime speciality dining
A varied array of speciality dining options means your onboard culinary adventure will be just as exciting as the destinations you're sailing to, with flavours influenced by the likes of Japan, New Orleans and China. For a taste of the Mediterranean, head to Sabatini's for delectable, Italian trattoria-style dishes, or to Bistro Sur La Mer for traditional French cooking (on selected ships only). For a bit of regal indulgence, enjoy fresh sandwiches, scones, hand-finished cakes and a glass of champagne as part of the Royal Afternoon Tea (also on selected ships).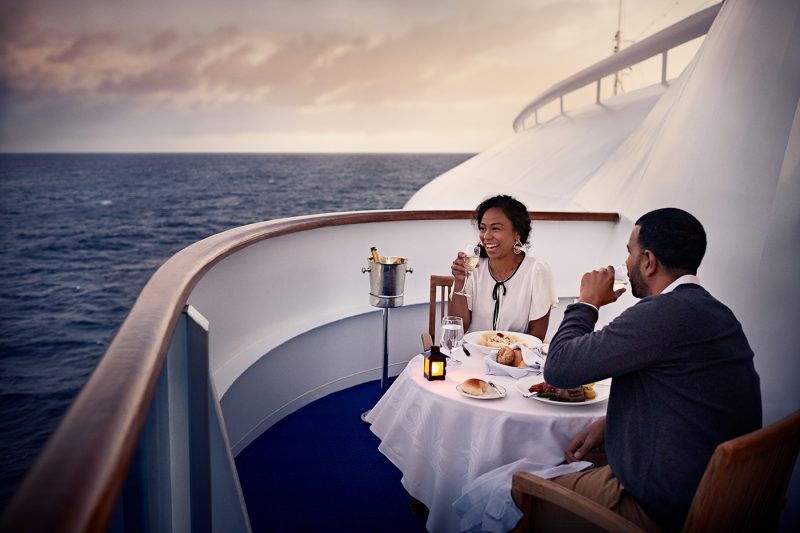 Feast beside the sea with Ultimate Balcony Dining © Princess
Ultimate Balcony Dining
There's dining with a view and then there's Ultimate Balcony Dining, where you'll be treated to a feast on your stateroom balcony with views of the sea stretching out before you. Pick from either a delicious breakfast or opulent dinner (think fresh lobster and succulent steaks), which will be served by your own dedicated waitstaff. All you have to do is tuck in and enjoy the exceptional ocean vista.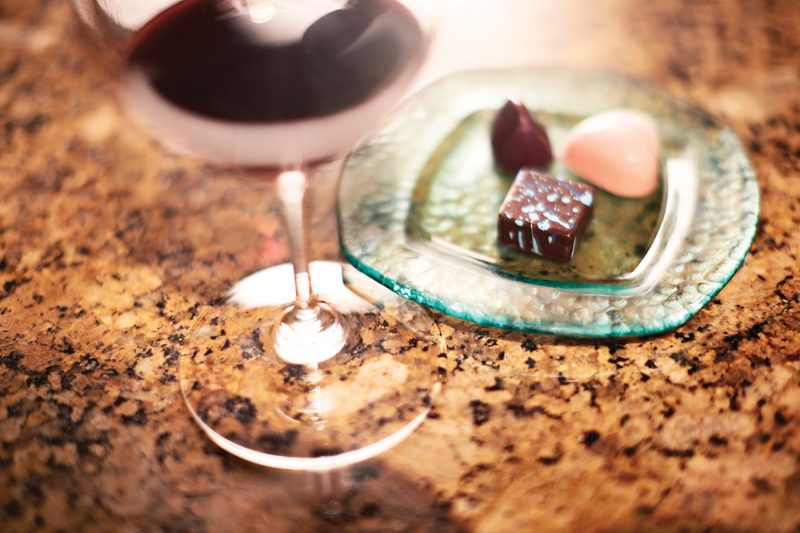 Winning combination: indulge with our Premium Chocolate & Wine Tasting package © Princess
Premium Chocolate & Wine Tasting
Combining chocolate and wine is always a good idea, but when the two are paired by an award-winning chocolatier, then you're in for a true sensory delight. Expert pastry chef Norman Love, creator of our onboard Chocolate Journeys dessert programme, has spent decades crafting divine cocoa-based treats, learning to understand technique, taste and texture. For our Premium Chocolate & Wine Tasting sessions, Love has used his knowledge of the palette to match flavours that will naturally enhance each other.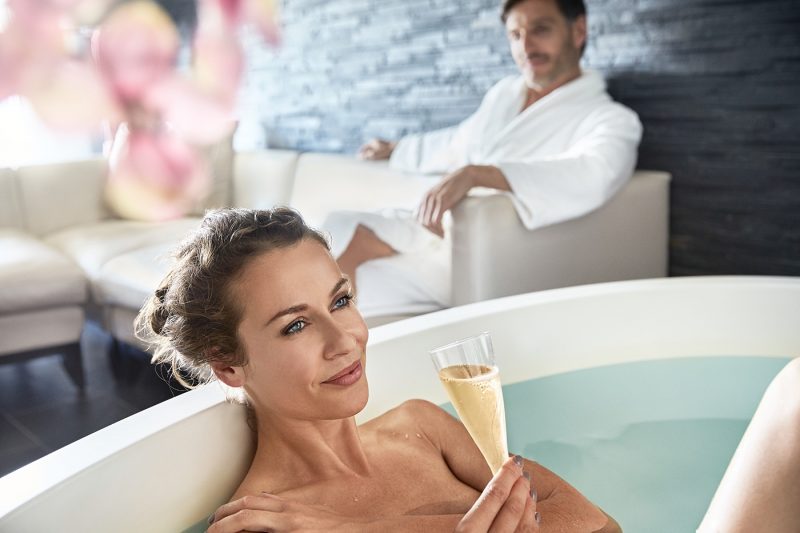 Spoil yourself with a treatment or two at the Lotus Spa © Princess
A treatment at our Lotus Spa
Every holiday should include at least a bit of pampering, so treat yourself to some me-time at our onboard Lotus Spa. Here, you'll find over 50 spa and salon services on offer, so relax and feel utterly rejuvenated after a facial, hot stone massage or detoxifying ocean wrap in one of our private treatment rooms. If you're making an extra effort for formal night or a special dinner onboard, you can book in for a manicure, blow-dry or a shave with our professional barber, too. And if you're sailing on one of our Royal-class ships (Discovery Princess, Enchanted Princess, Royal Princess, Regal Princess, Majestic Princess and Sky Princess), be sure to visit The Enclave, our largest-ever thermal suite, complete with a hydro-therapy pool, cascading rain shower and therapeutic air jets. After an exhilarating day onshore, head for the heated stone beds or opt for a hammam, a Turkish-style steam bath, to soothe any tired muscles.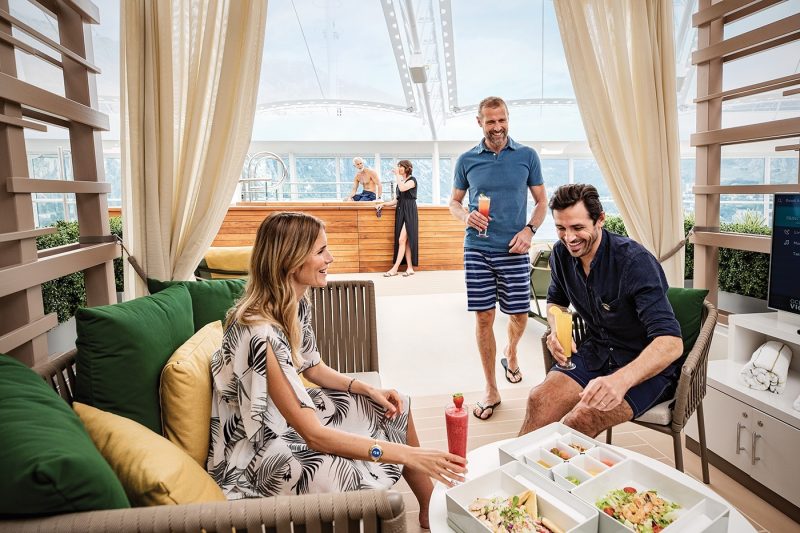 Find your calm at The Sanctuary © Princess
A day at The Sanctuary
With so many exciting events and activities taking place onboard, putting your feet up isn't always top of the agenda, but a trip to The Sanctuary really is a must. This chic, luxurious, spa-inspired hideaway on the top deck is purely for adults and allows you to completely switch off. The Sanctuary offers comfortable loungers, a menu of refreshing drinks and healthy dishes, private cabanas and open-air massages all set to a de-stressing soundtrack. Here's a stylish way to relax if ever there was one…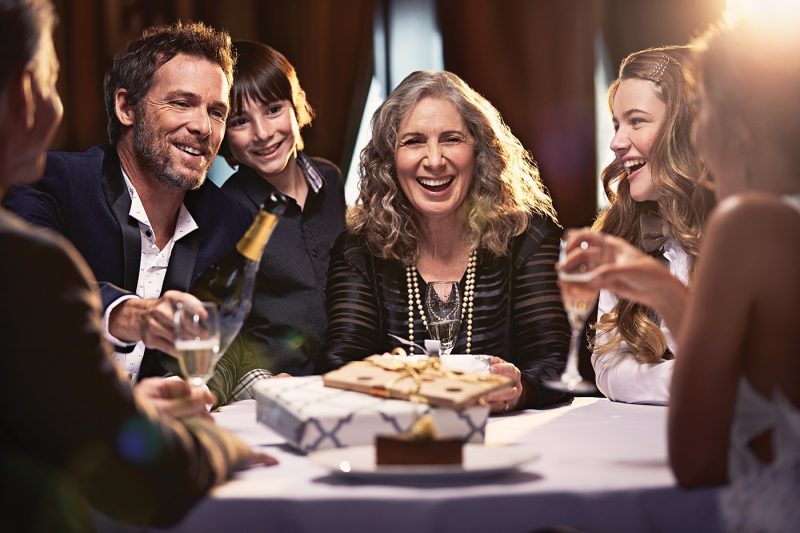 Find any excuse to celebrate onboard with us © Princess
A grand gesture
Celebrating a milestone moment? Whether it's a birthday, anniversary, honeymoon, engagement, renewal of vows or just a gesture to show your friends or family how much you care, opt for one of our many special occasion packages. Personalised gifts, stateroom decorations, a champagne breakfast on the balcony, flowers, pre-booked spa treatments – there are so many ways to wow a loved one onboard a Princess ship.
Excited to join us onboard?