Three reasons to opt for our Princess Plus fare
Give yourself the ultimate in onboard experience during your cruise with a package that opens up a trio of unmissable perks
A cruise is already a relaxing and hassle-free holiday, but our Princess Plus fare offers even more of a seamless experience while onboard. By choosing Princess Plus, you'll be covered for three great extras that go way beyond the standard fare, meaning that pretty much everything is taken care of even before embarkation day.
Worth over £65 per person, per day, Princess Plus enables you to enjoy a huge choice of inclusive drinks as part of the Premier Beverage Package; surf, stream and connect with family back at home using unlimited Wi-Fi; and be assured that all of your gratuities are covered all for the small price of £30 per person, per day. Sound good? Here's all you need to know about those three brilliant benefits…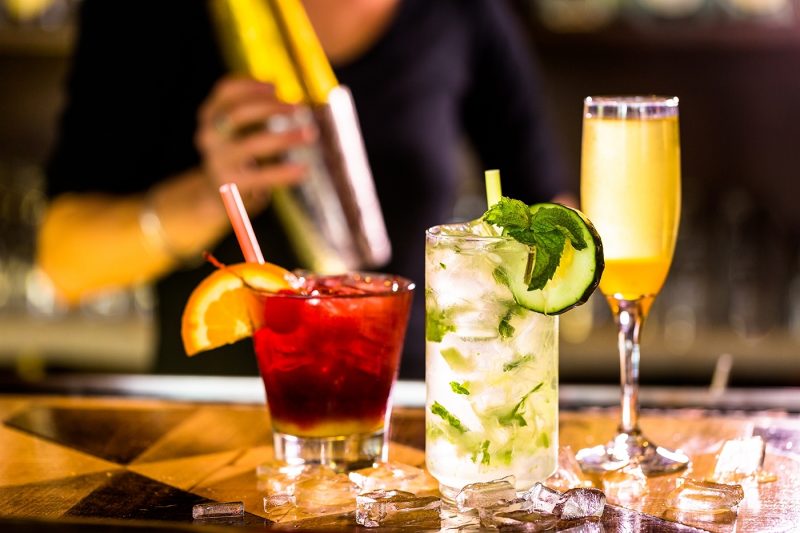 Enjoy a range of cocktails as part of our Premier Beverage Package © Shutterstock
Great value
Quench your thirst in style with the Premier Beverage Package, with which you can have your pick of delicious cocktails, beer and wines, as well as specialty coffee, tea and our refreshing frappés. Of course, if you're interested in healthier options, fresh juices, smoothies and bottled water are also included.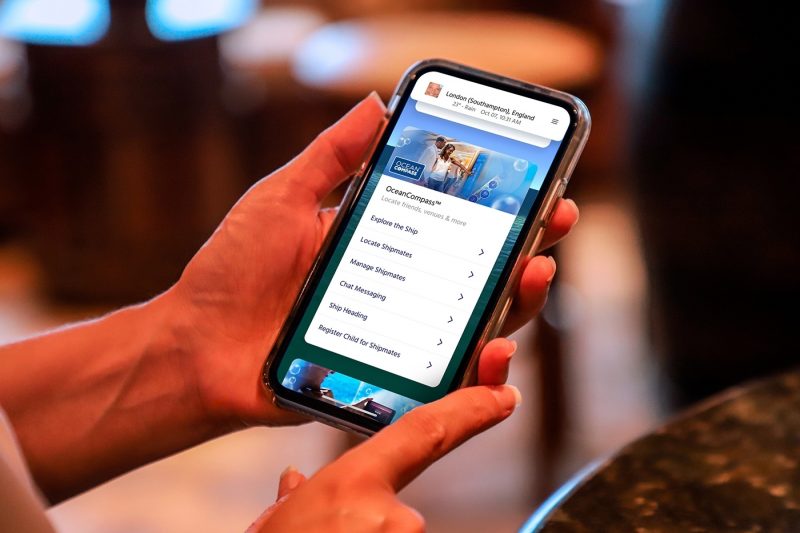 Get unlimited onboard Wi-Fi with Princess Plus © Princess
Unlimited connection
Being at sea doesn't mean you'll be out of touch with loved ones back at home – or with your favourite TV programme. Our MedallionNet (hailed the best Wi-Fi at sea!) gives you speedy, reliable Wi-Fi the whole time you're onboard, and with Princess Plus you'll get unlimited access to it. Without the worry of overspending on data usage while abroad, with unlimited MedallionNet you can enjoy FaceTiming family, sending your holiday snaps to friends, seamlessly streaming movies and TV shows, and even catching up on emails. Of course, if you want to unplug from it all while you're on holiday, we won't blame you either.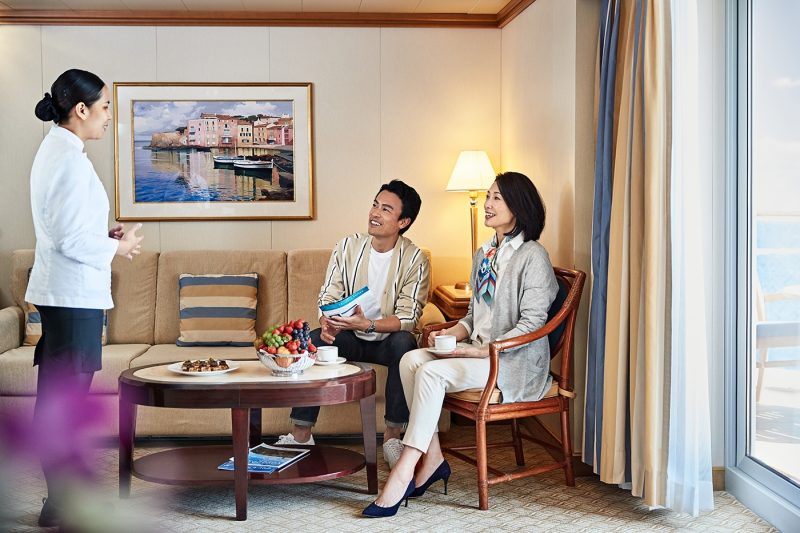 All crew gratuities are pre-paid with the Princess Plus fare © Princess
Peace of mind
Princess Plus also ensures that all tips and gratuities for our wonderful crew are already sorted. Pre-paying your gratuities is a fantastic way of ensuring that our much-loved, hardworking teammates are looked after, just as they look after you when onboard.
Tempted by Princess Plus?