Enjoy a Princess 'Seacation' around the UK this summer
Excited to get back onboard? Sail around the shores of home this summertime
If you were hoping to enjoy a staycation this year, look no further. Our just-announced series of Summer 'Seacations' on Sky Princess and Regal Princess gives guests the opportunity to explore the UK from the luxury and comfort of a Princess ship.

Departing on round trips from Southampton this July, August and September, Regal Princess (31st July – 30th September) and Sky Princess (30th August – 5th October) will offer short voyages ranging from three to seven nights around the British coast for vaccinated UK residents only.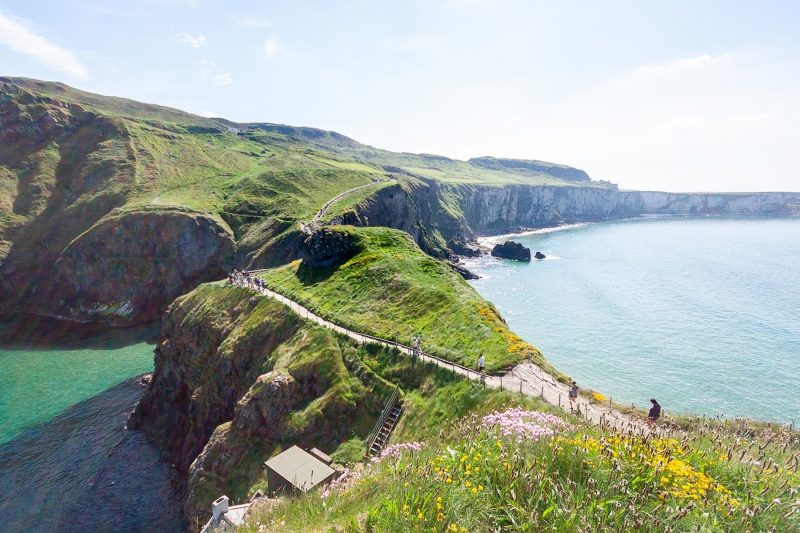 The Antrim Coast is a designated 'Area of Outstanding Natural Beauty' © Dimitry Anikin/Unsplash
Seacations with must-visit port stops
Guests wanting to take in some incredible, close-to-home sights can opt for a Seacation stopping at either Liverpool, Belfast, Portland (Dorset) or Glasgow – or even a few of them! The historic city of Glasgow is a true foodie hub brimming with cutting-edge restaurants and bars, while a stop in Liverpool means the chance to peruse contemporary art galleries, gaze at innovative architecture and even follow in The Beatles' footsteps. And when it comes to stunning landscapes, you're guaranteed to be dazzled by Belfast's natural wonders, which include the mind-boggling polygonal basalt columns of Giant's Causeway, or bowled over by the beautiful, rugged coast of Portland, a tiny island that marks the southernmost point in Dorset.
Make the most of your ship's incredible dining options © Princess
Seacations with the ship as the main attraction
If you're more interested in enjoying yourself onboard, then one of our scenic cruises (with no port stops) is a brilliant option. From the deck, you'll see some incredible scenery, while you'll also have maximum time to explore the ship.

Though you'll be sailing around the UK, your tastebuds can travel the globe, thanks to the choice of onboard dining options and speciality restaurants. On Sky Princess, you'll find the modern French restaurant Bistro Sur La Mer, created with three-Michelin-starred chef Emmanuel Renaut, and on Regal Princess, you can chow down on homemade pasta at authentic Italian trattoria Sabatini's (also available on Sky Princess, too).

On both ships, there's a feast of entertainment on offer, including award-winning shows in the theatre, alfresco movie screenings (where we serve our much-loved cookies and milk), plus live music in jazz venue Take Five.

For guests wanting to get active, there are fitness classes, dance lessons and swimming pools to take a dip in. At the other end of the spectrum, master the art of doing nothing by booking in for a treatment at the Lotus Spa, reading in one of the lounges or by simply reclining on a sun lounger out on deck and taking in the ocean view.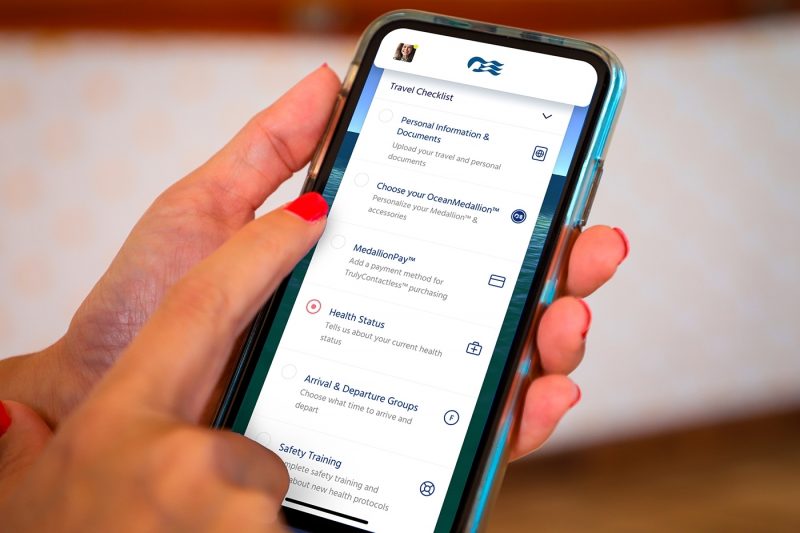 Our MedallionClass technology makes for the easiest embarkation process ever © Princess
Even smoother sailing with MedallionClass
For the smoothest and most seamless cruise experience ever, all of our ships offer innovative Princess MedallionClass technology. Before your Seacation, you can upload your personal information, travel documents and complete a health questionnaire on the MedallionClass app, plus book a boarding time slot in order to avoid queues and crowds.

Once onboard, you're able to view the required safety video at any time on embarkation day, on either the MedallionClass app or on your stateroom TV. Your 10p-sized OceanMedallion will grant you keyless entry to your stateroom, as well as the ability to purchase anything onboard without the use of cash or cards.

With OceanNow (as part of the MedallionClass app), you're able to order food, drink and items from our boutiques direct to you, wherever you are on the ship. And if you're trying to avoid busy periods and larger crowds, you'll be able to find activity and event attendance numbers, plus see a real-time view of attendance in lounges, theatres and other communal areas.

So, whether you want to discover new places on home soil or simply kick back and spend maximum time on our wonderful ships, a Seacation is the ultimate UK getaway this summer. We look forward to welcoming you back onboard!
Excited for a UK Seacation this year?