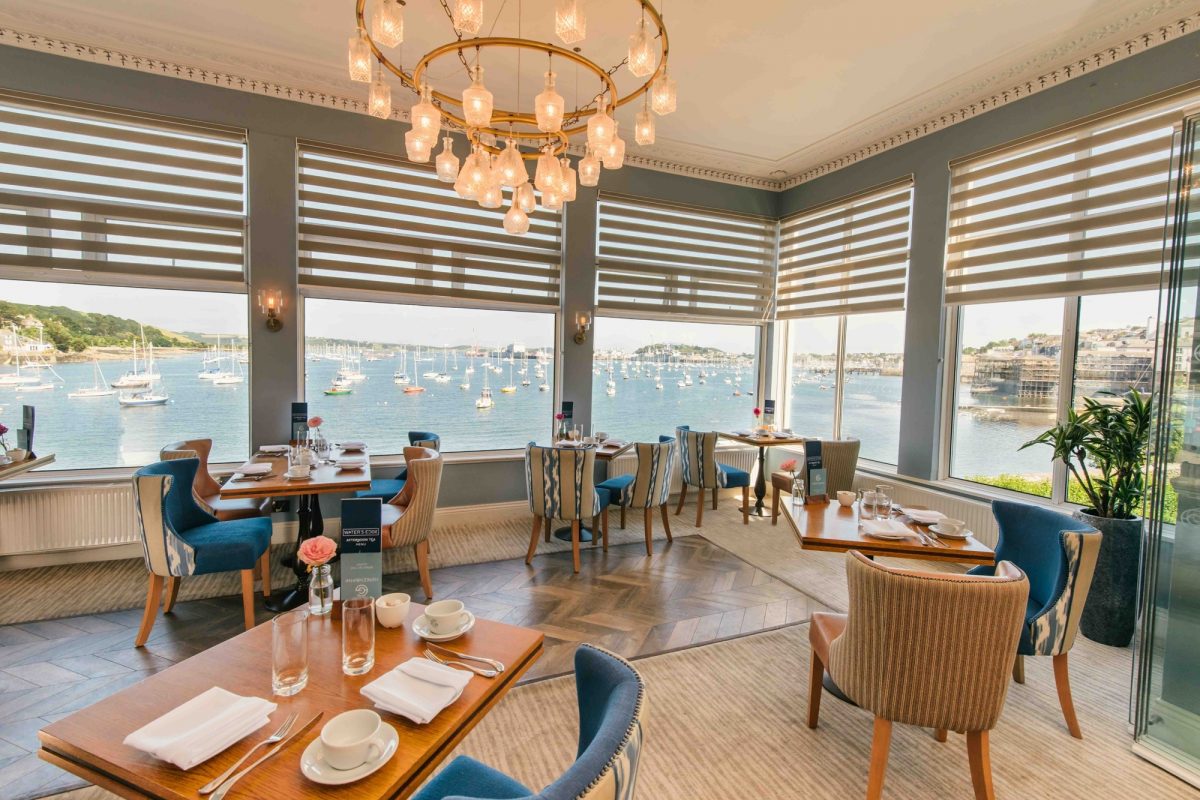 ©The Water's Edge/Greenbank Hotel
Five UK cities all food-lovers need to visit
From Michelin-starred haute cuisine to market stall food on the go, Britain's cities can offer it all when it comes to good food
Perfect Neapolitan pizza, steamed Vietnamese buns, proper pie and mash… It's comforting to think that you can sample truly brilliant cuisine from almost any part of the world, simply by exploring the UK a little. Nowadays, our fair isles are a treasure trove for those who like to dine in style, and going out to eat is, unsurprisingly, one of the most popular things to do in the UK. To whet your appetite, we've compiled a list of five cities that foodies can't afford to miss.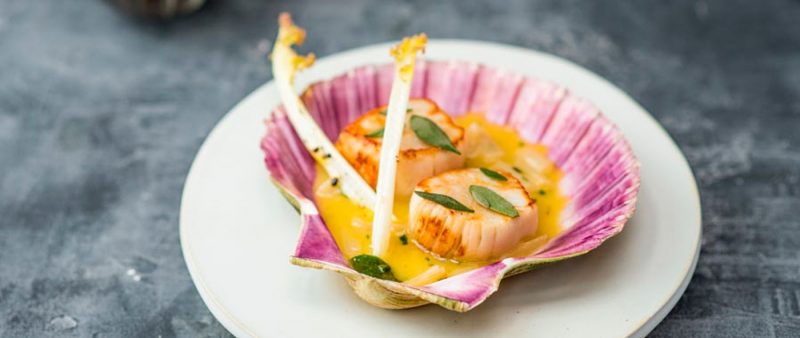 Scallops at The Kitchin in Leith ©The Kitchin
1. Edinburgh, Scotland
You could spend days (or even weeks) touring Edinburgh's wealth of quality restaurants, and cafés. But here are the need-to-know essentials: the sweeping riverside stretch of fashionable Leith, known as The Shore, is a sure-fire winner for premium eateries. These include The Kitchin, a refined-yet-rustic Michelin-starred venue where the exposed stone and brickwork hint at the building's history as a former whisky store; thankfully, the cooking is just as accomplished as the décor. For food with a view, Harvey Nichols in the city centre offers a grand afternoon tea in its sky-high Forth Floor Restaurant, providing a splendid panorama across the city.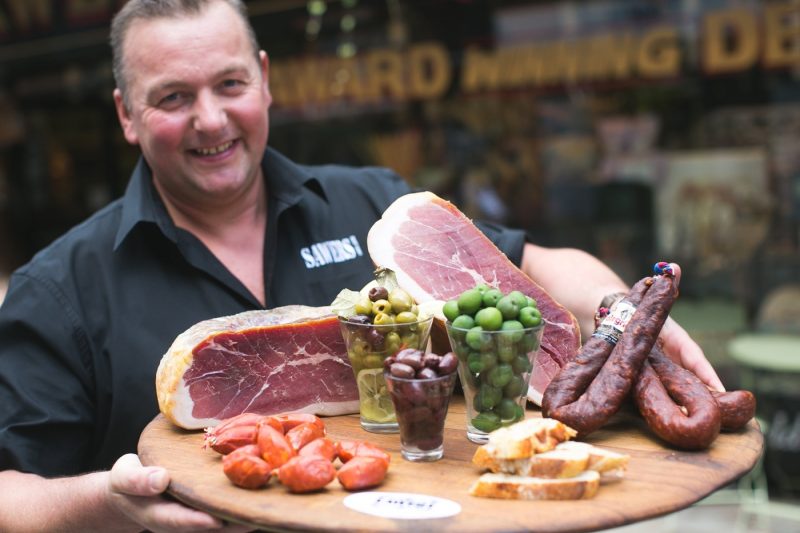 A platter of deli food available at Sawers, Belfast ©Sawers
2. Belfast, Northern Ireland
There are many ways to see Belfast, but one of the best is undoubtedly to eat and drink your way around it. See for yourself on a Princess culinary tour of the city, where you'll visit local markets and traditional restaurants – sampling the goods along the way, of course. It's also worth seeking out Sawers, a famous deli bursting at the seams with fancy food and drink to take away in hampers, plus freshly made sourdough sandwiches and gourmet salads to devour on the spot if you just can't wait.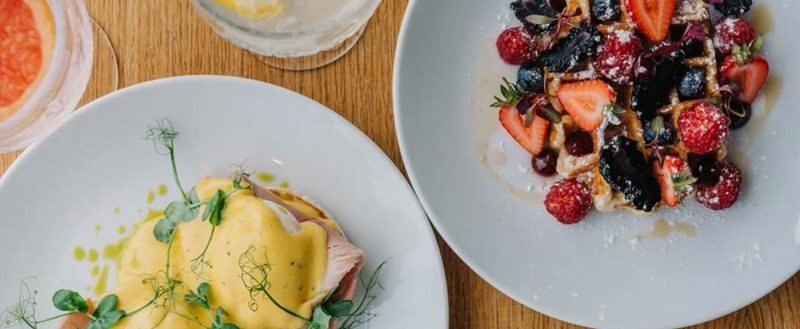 Brunch at The Water's Edge, Falmouth ©The Water's Edge/Greenbank Hotel
3. Falmouth, England
Beneath the surface of this quiet, charming coastal town lies a gastronomic haven, ruled by independent eateries that offer a peaceful alternative to hectic city dining. It may be difficult to tear yourself away from the scenic riverside walks, but wander to local institution The Water's Edge and combine the views with first-class food. Set within the enticing Greenbank Hotel, this classy but comfortable restaurant overlooks the town harbour and serves everything from brunch to afternoon tea to Sunday lunch (catering for all diets), all with simple, contemporary flair.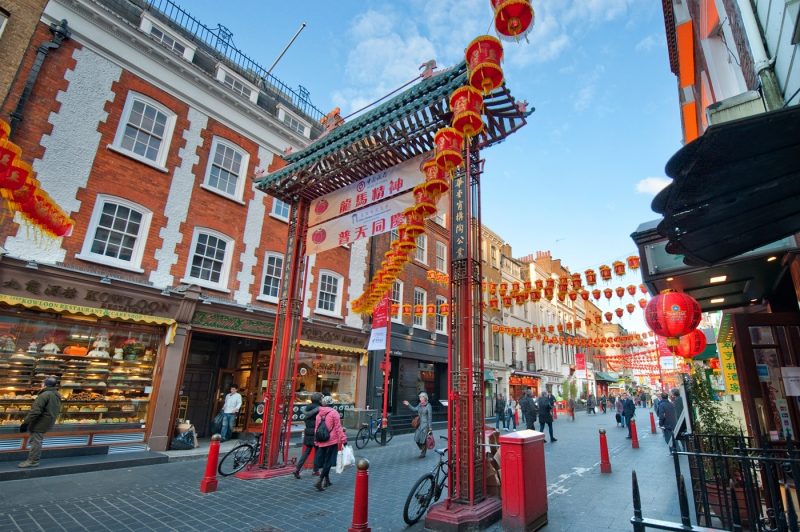 Chinatown, London ©Antonio Busiello/Robert Harding
4. London, England
You can eat a brilliant version of anything you like in London, so our advice is to explore, nibble and repeat. Wandering through ever-vibrant Chinatown in the city's centre is an intoxicatingly colourful and aromatic experience, and great for all sorts of authentic Asian snacks. Meanwhile, over in east London, Broadway Market is a charming street lined with quirky cafés, eclectic restaurants and artisan market stalls. For somewhere with even more of a local feel, head south of the river to the Crystal Palace Triangle, a small, inviting neighbourhood hub boasting numerous upscale eating options. These include the marvellous Joanna's, a smart bistro-style venue decked out with polished wood and tasteful vintage furniture that offers classic British and North American flavours.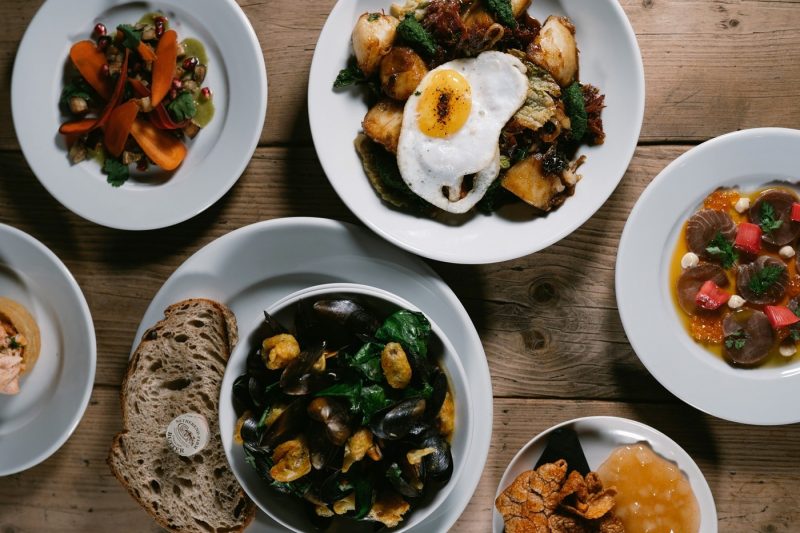 A selection of dishes from The Bridge Tavern in Newcastle © The Bridge Tavern
5. Newcastle, England
This energetic northern city may be known for its epic sights (such as the Angel of the North) and a thriving arts scene, but it's also one of the best places for foodies to visit in the UK. There's a huge variety of culinary offerings to choose from, but one thing the city does particularly well is classic British dishes with a twist. Elegant bistro 21 is a fine place to sample this mix of traditional and contemporary – or, for something more casual, try the Bridge Tavern. Loved by locals, this unassuming and friendly gastropub serves 'locally-sourced seasonal comfort food' – or, to put it another way, pristine posh pub grub.
Ready to explore more of the UK?
More food-related travel inspiration