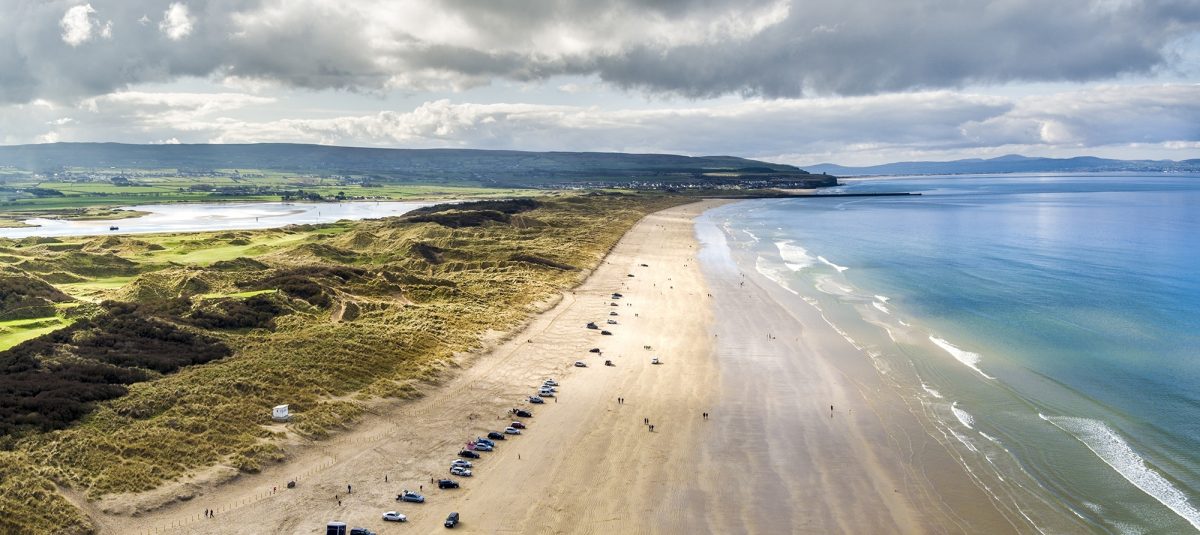 Northern Ireland Tourist Board
Seven of the UK's most beautiful beaches
Our shores might not be the balmiest, but as an island nation, the UK has an abundance of captivating coastal spots
Wherever you are in Britain, you're never more than 70 miles away from the sea, and with over 7,000 miles of coastline to explore, there are plenty of beaches to explore. From miles of sweeping sand to pebble shores, make a start discovering your personal favourite with these seven postcard-worthy UK beaches.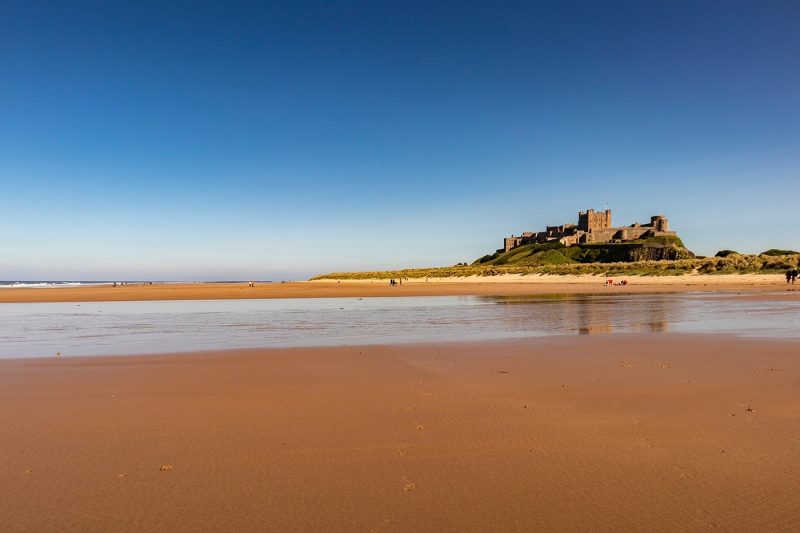 Wander beautiful Bamburgh Beach © Karl Moran/Unsplash
Bamburgh Beach, Alnwick
The Northumbrian coastline is famous for its white sands, and this stretch is most striking for the castle that gives it both its drama, rising as it does from an otherwise low-lying horizon, and its name. On a clear day it's possible to see across the water to Lindisfarne and the Farne Islands, and the beach runs for three miles, for those wanting to give their legs a good stretch.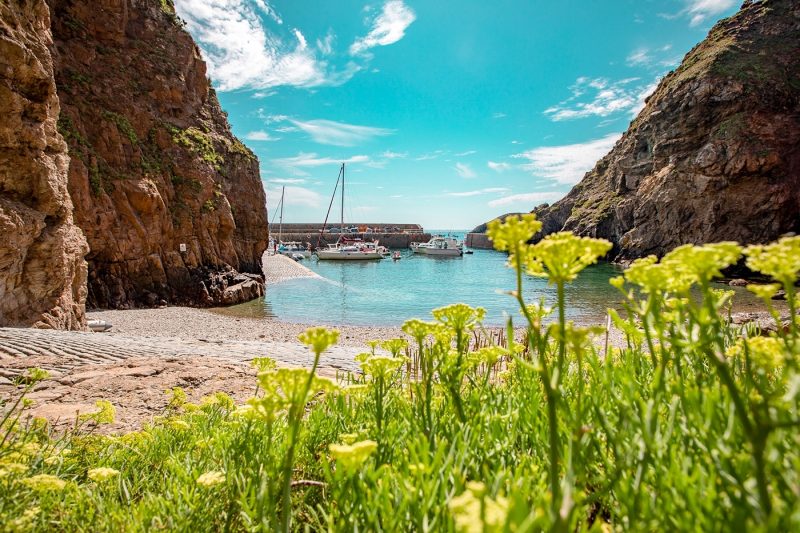 A cove hideaway at Creux Harbour, Sark © VisitGuernsey
Sark, Channel Islands
After just a short hop on the ferry from Guernsey you'll find the smallest of the four main Channel Islands, Sark. Only three miles long, it has 40 miles of picturesque coastline that has it punching well above its weight. The island is car-free, so joining a Princess cycle tour is a great way to take everything in. Set out along the Rue de la Moinerie to explore the island's cliffs, as well as the formal gardens surrounding La Seigneurie, home to the island's lord since the 18th century.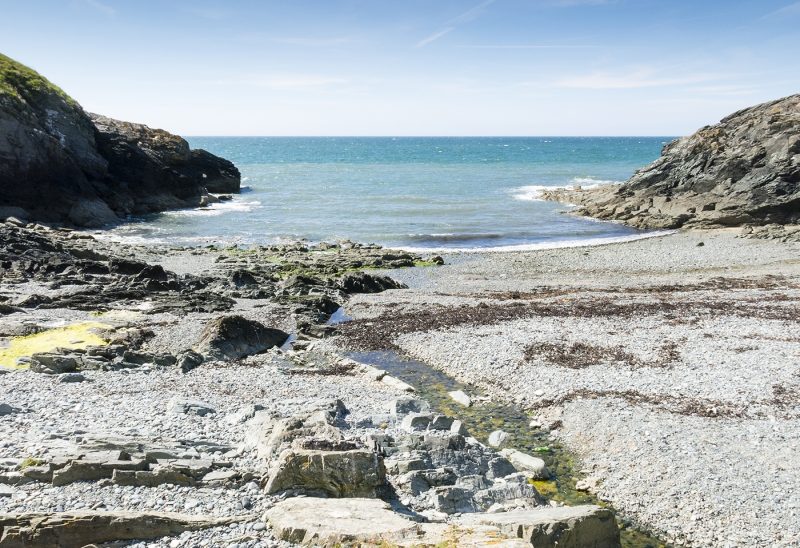 Take a dip at Borth Wen Beach © Getty Images
Borth Wen Beach, Anglesey
Only 15 minutes' drive from the port of Holyhead, is Borth Wen, a sandy beach with dramatic cliffs, sea arches and caves nearby. The area around it is designated a Site of Special Scientific Interest because of the flora and fauna found there. Borth Wen's southerly position makes it one of the most sheltered beaches on the island, so it's a great stop, even on a windy day.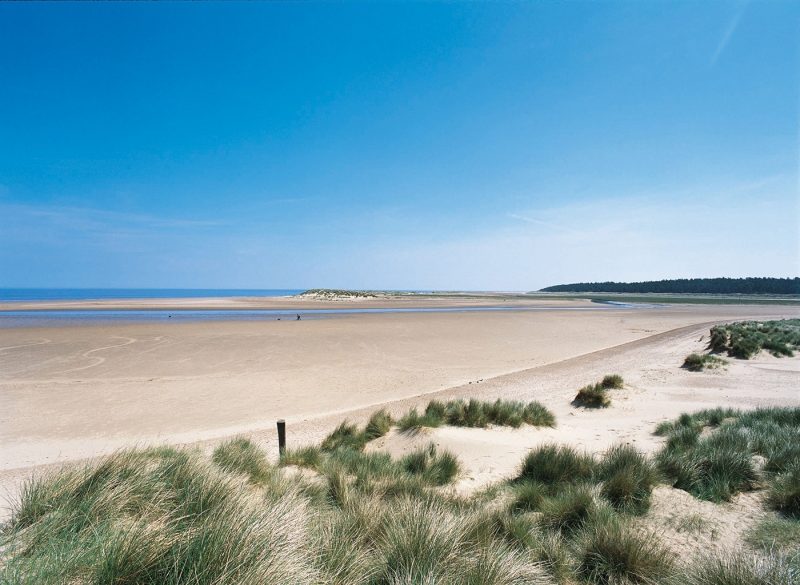 The postcard-perfect Holkham Beach © Holkham Estate
Holkham beach, Norfolk
As you emerge through the forest onto the beach at Holkham, you'd be forgiven for thinking you've seen this vast swathe of golden sand before, which may be the case. Gwyneth Paltrow walked the stretch at the end of Oscar-winning film Shakespeare In Love, and All Saints danced here in the video to their 2000 single Pure Shores. This beach is worthy capturing with a camera, that's for sure.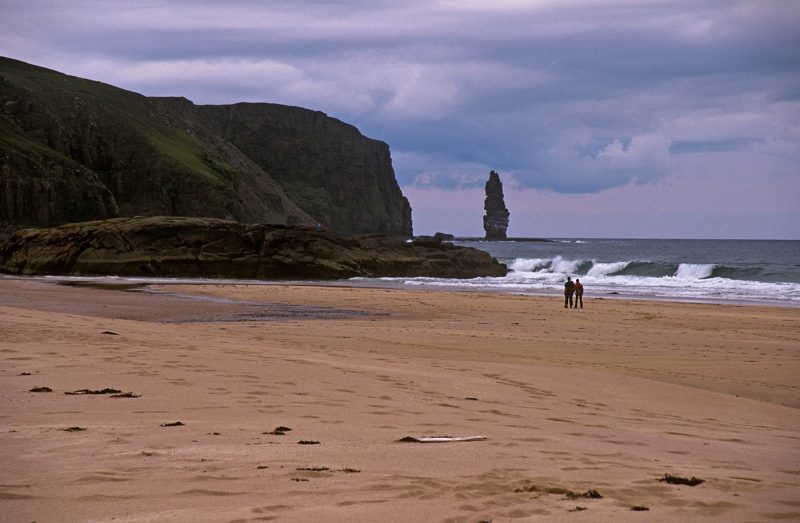 Look out for dolphins at Sandwood Bay © Visit Scotland
Sandwood Bay, Sutherland
Touted by some as the most beautiful beach in the UK, Sandwood Bay is possibly one of the least accessible too, situated as it is on the north west corner of Scotland, just south of Cape Wrath. Cars can park up at Blairmore and then it's an eight-mile walk over peat moorland to the bay. It's worth the hike though, dolphins dance in the Atlantic breakers, which crash onto this picturesque, white-sand shoreline.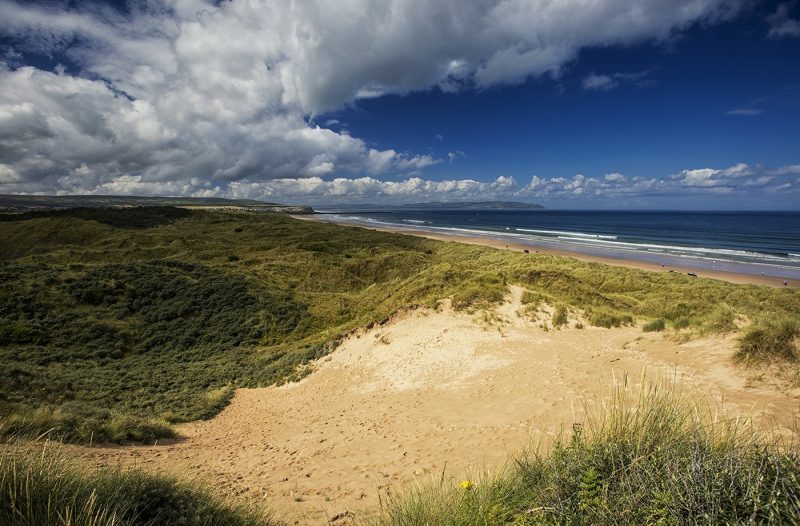 Ramble through the sand dunes at Portstewart Strand © Northern Ireland Tourist Board
Portstewart Strand, County Londonderry
The two-mile sweep of sand at Portstewart on Northern Ireland's north coast is a rare beach along the Causeway Coastline, which is mostly rocks and cliff formations. It's ideal for a walk on a blustery day, when surfers love the waters and kids enjoy rolling down the dunes. It's also a great spot for a picnic in the sunshine, taking in the view of the Inishowen headland.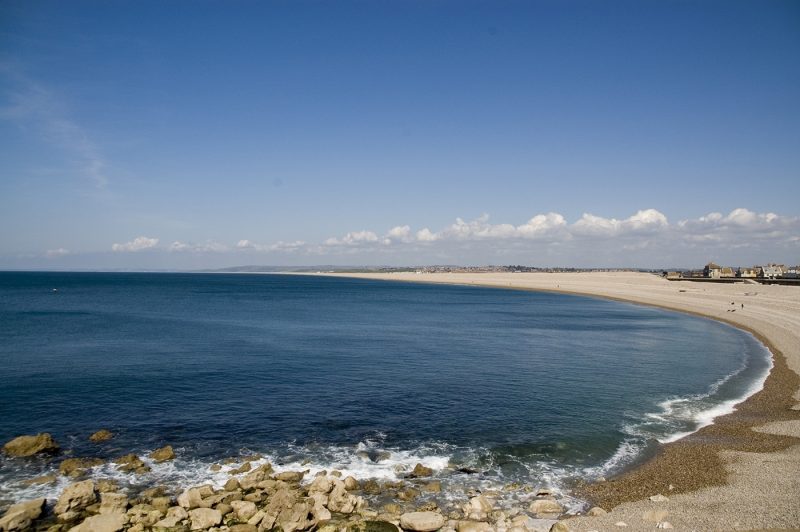 A place worth writing about: Chesil Beach © Jurassic Coast Trust
Chesil Beach, Dorset
Chesil Beach's soft grey pebbles are its big draw. Located at the start of the Jurassic Coast, it's an 18-mile spit of shingle stretching all the way to Portland, where even the most casual of beachcombers might find a fossil. The beach's rugged wildness has inspired writers from John Meade Falkner, author of Moonfleet, to John Fowles, writer of The French Lieutenant's Woman, and Ian McEwan, who dedicated to it a whole book, On Chesil Beach.
Excited to explore more of the UK?