The best stay-connected tech for cruise travel
These apps will keep you in touch with loved ones while you travel. The perfect excuse to use the best Wi-Fi at sea…
One of the best aspects of going away on holiday is unplugging from the 'real world', isn't it? Only picking up your mobile phone to snap the odd photo and putting it back in your bag to be forgotten until you return to your home port. But no matter how switched off you can be when you're away, there are times you do need to re-connect with loved ones near and far. Here is our round-up of the best apps for doing just that, whether you need to check in or simply want to make them a little envious...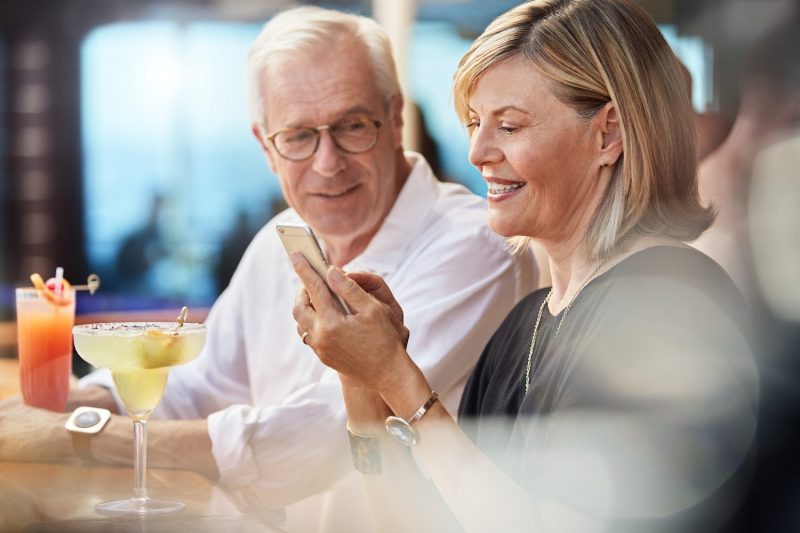 Princess
For sharing your route...Life360 Family Locator
This tracking app syncs yours and your family's locations onto one map, so you can share your locations while exploring. You can 'check-in' when you reach certain locations, sending notifications to everyone so they know you're safe. Through the in-app messenger service, you can chat and send pictures too, so when you arrive in Sydney Harbour or at Cape Town's Table Mountain, you can immediately show off your snaps. The proof is in the photo.
For wishing them luck...Wunderlist
This to-do list and reminders app alerts you to birthdays, events and life's important moments, like the grandchildren starting school, a friend moving house, or the excursion you're booked on to. Just enter the events into the app, set a date and time for the reminder, and you'll receive an alert on the day. This way, you'll always remember to get in touch – even when travelling. Because we know how easy it is for things to slip your mind when you're soaking up the sun on deck…
For a proper conversation...WhatsApp
A classic but as essential for your holiday as swimwear and suncream, WhatsApp's instant messaging lets you create group chats and send bundles of photos and videos. You can also make voice and video calls from a smartphone or tablet using just the internet, so poor mobile signal isn't an issue. And with Princess OceanMedallion, you'll get unlimited access to land-like Wi-Fi connectivity anywhere onboard, so you can have a family catch-up whenever you need to.
For making them jealous...Google Photos
This app enables you to pool photos with friends and family using shared albums, so you never miss a moment, no matter what device everyone has. Plus, you don't need to worry about deleting photos due to lack of space on your phone as the photos are backed up (for free) and can be removed from your device's storage with just a tap. Your photos are organised and searchable by the places and things in them so you can be sure everyone can see your snaps of last night's sunset.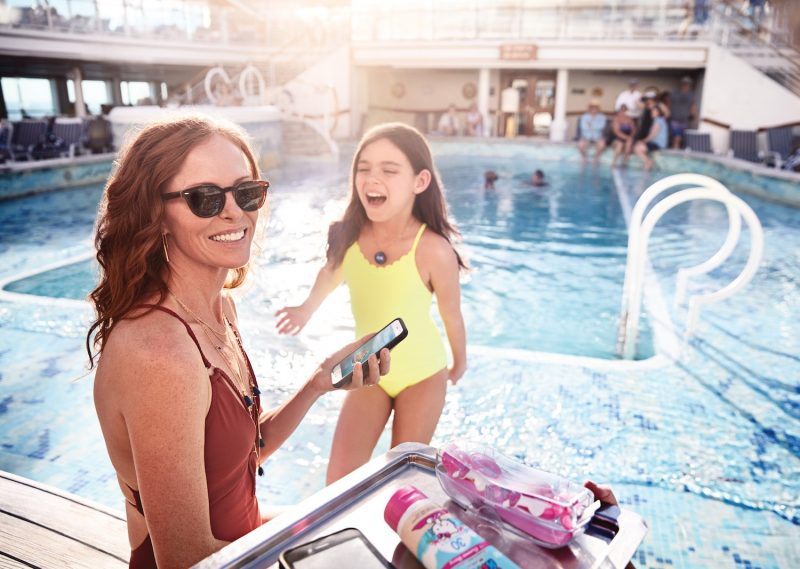 Princess
For keeping a travel journal...Trips by LonelyPlanet
Here's a smart way to document your experiences as you go from port to port: each time you visit a new destination, add a new 'trip' onto the app and upload any related photos. You can also include extra details, like days spent at each location and specific sights you enjoyed. Each trip can be shared via text, email, through other apps and with other travellers on Trips, too. Speaking of which, perusing other users' travels will give you inspiration for where to go next.
Find relaxation and rejuvenation on a Princess cruise