The unique story behind Sky Princess' Madrina
When it came to choosing the Madrina for Sky Princess, Princess Cruises decided to take a different approach. Here's the inspirational story…
The Madrina of a ship is the person responsible for wishing the ship a safe onward journey – different from the ship's official godmother, who will name it and smash another bottle of champagne prior to its maiden voyage. The honorary title of Madrina is usually bestowed upon a civilian – often a member of one of the crew's family. But when it came to Sky Princess, Princess Cruises president Jan Swartz wanted to do something different.
After an extensive search, she hand-picked second officer Kerry Ann Wright for the role. Kerry Ann (below, pictured with Jan Swartz) explains how she ended up with this honour at the Madrina naming ceremony at the Fincantieri shipyard in Trieste, Italy: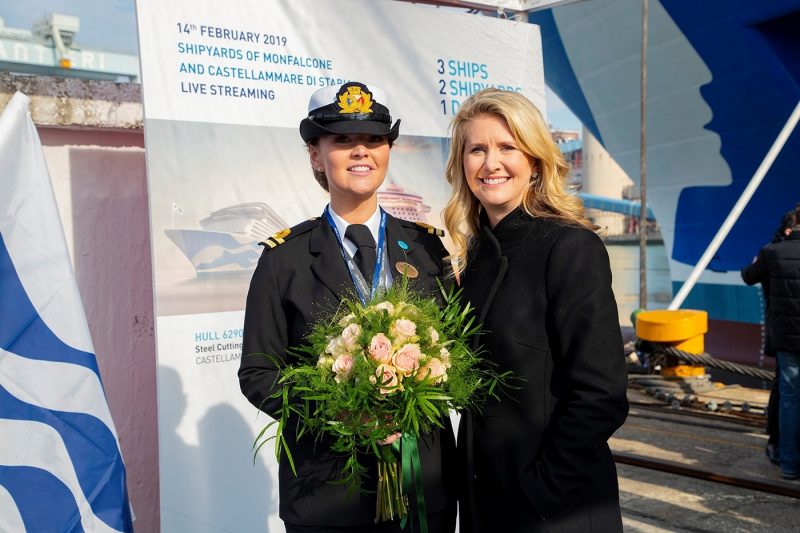 Princess
What does being Madrina mean?
Madrina is usually someone who has a connection to the ship. The Captain's daughters or mother are common – it's always a woman. This year, Jan Swartz put out a search for a woman who had 'reached for the sky' within the company and, when she heard my story about going from a beauty therapist to second officer, she chose me.
How did you move from beauty into crew?
Ten years ago, I went to sea with another cruise line as a beauty therapist, as I wanted to see the world. I could see there were a lot of benefits to being an officer but also, I was fascinated by how the crew actually get the ship from A to B, and wanted to be part of that. I went back to college to get some GCSEs, and after that I qualified as an officer.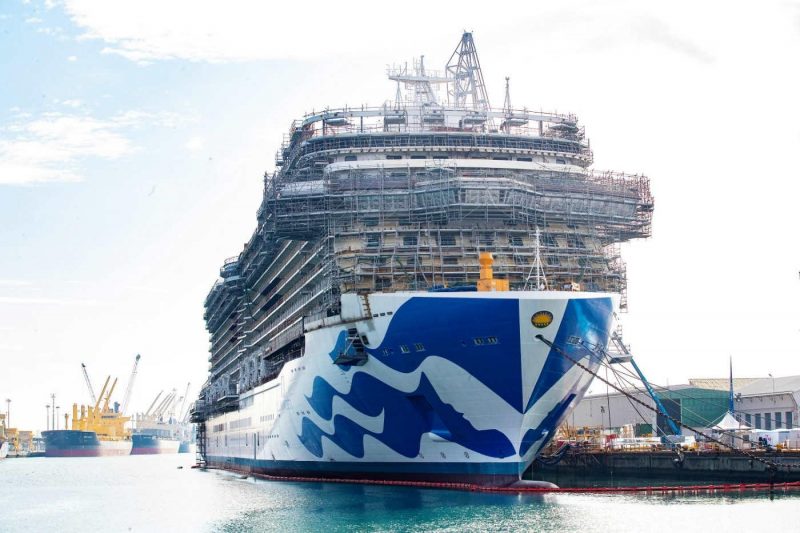 Princess
What does being a second officer involve?
We have a watch system: two officers look after the ship for eight hours a day, so I have charge when the Captain is not on the bridge. I have charge of the ship for eight hours a day, so my decisions make sure the ship is on track at the right speed, in the right direction.
Are there any female Captains – and could you be one?
There are no female Captains currently in the Princess fleet, and potentially, yes. I didn't expect to get this far, so initially I just wanted to qualify as an officer and not go any further. But then I said I would never get my chief mate and I did that, too. Now I am a senior officer, so I want to keep on pushing myself.
For how long are you Madrina?
I will always be the Madrina of Sky Princess, which is a lovely thing.
Hear more from Kerry Ann at the Madrina naming ceremony