Seven holiday destinations the whole family will love
Stop putting off that once-in-a-lifetime trip and start planning – there's a whole world out there for all the family to enjoy
We've all got holidays we dream of having. Maybe it's a big family getaway to reunite everyone, or perhaps a round-the-world jaunt to celebrate a milestone birthday. Well, forget waiting any longer and get planning. If you're not yet set on a destination, our list of the best places to visit as a family will serve up plenty of inspiration. From glacier-gazing in Iceland to whale-watching in Alaska, to beach days in Barbados and Mallorca, you're guaranteed to find a cruise destination to wow every member of your brood.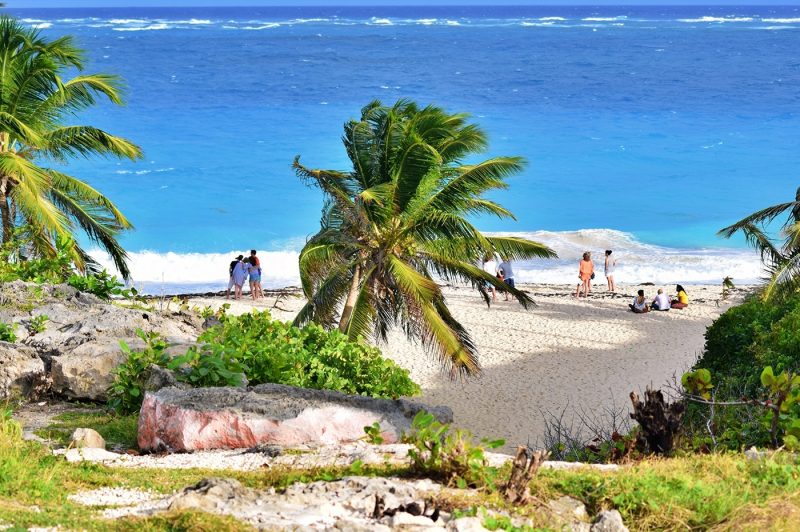 The whole family are guaranteed to fall in love with Barbados © Anthony Ingham/Unsplash
1. Barbados
Let's be honest, most occasions are made better with good weather and you'll find plenty of that shining down on this sun-kissed Caribbean island. At just over 430km² it's small enough to be easily navigable but big enough to offer fantastic exploring opportunities. And the beaches – oh, the beaches… Try Accra for somewhere buzzy or Miami Beach, also known as Enterprise Beach, for somewhere quieter that's also perfect for a family picnic en masse. The beautiful Andromeda Botanic Gardens are also a lovely spot for the whole family to stroll through and discover exotic flora.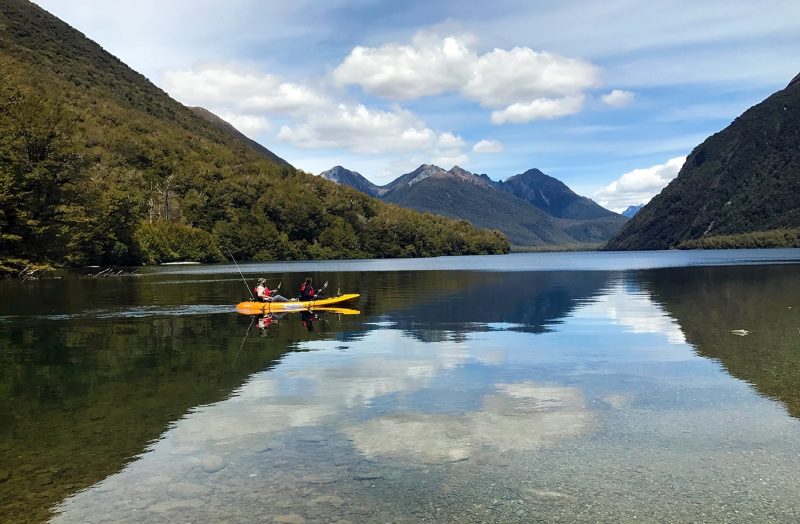 New Zealand offers fun, unforgettable experiences for all ages © James Hou/Unsplash
2. New Zealand
If you're the type of family that likes to keep active, New Zealand's expansive countryside and wealth of outdoor activities make the perfect setting for an unforgettable trip. Take your troupe cycling, canoeing, hiking or even bungee jumping if you've got a few daredevils in tow. And for something for those of all energy levels to enjoy, try a jet boat ride through Waimakariri Gorge, a high-octane but hugely fun way for everyone to see a little more of this beautiful country.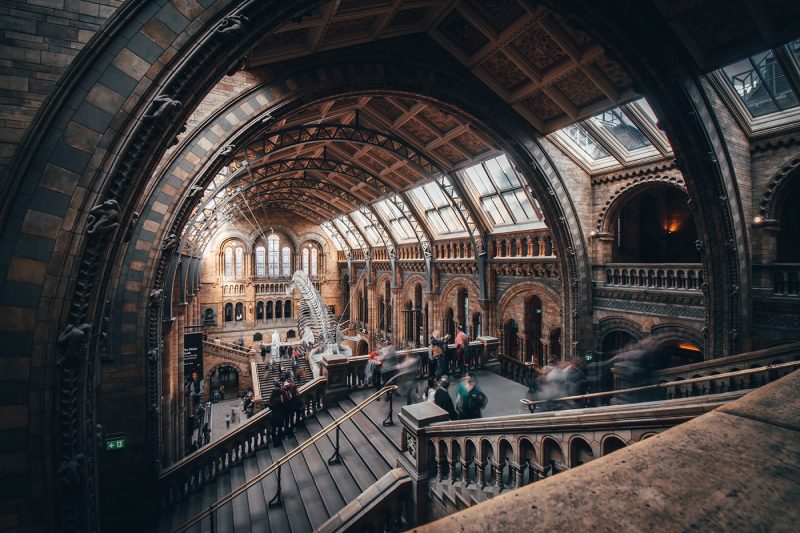 Get lost with the kids at the Natural History Museum © Joshua Rawson-Harris/Unsplash
3. London
Always a popular destination for family holidays, there are few cities that boast as much for every age group as London. Kids will be taken in by the interactive experiments at the Science Museum and the towering dinosaur skeletons at the Natural History Museum, adults will love the huge choice of global restaurants and bars, while everyone will love the incredible landmarks. A great way to take in the world-famous sights is on a shore excursion, whisking you from the port of Southampton straight to London, before visiting landmarks like Oxford Street, Nelson's Column and Westminster Abbey, before a (gentle) spin on the incredible London Eye, offering unbeatable views right across the city.

Opting for a cruise holiday anywhere around the British Isles is a great idea for larger families, where grandparents, grandchildren and even great-grandchildren are all travelling together. With itineraries leaving from the port of Southampton, there's no need to take an international flight to board the ship.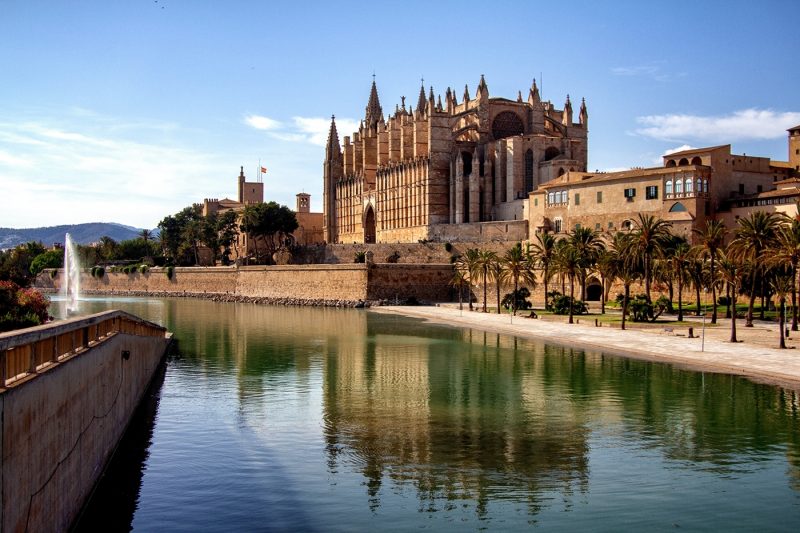 Be wowed by Cathedral of Palma in Mallorca © Yves Alarie/Unsplash
4. Mallorca
Head to this Balearic Island gem for a relaxed family getaway that offers as much – or as little – to do as you like. If you're after culture and history, the capital city, Palma, has lots to offer (don't miss the striking Cathedral of Palma, known as La Seu), while there are numerous scenic walks that uncover the island's hidden natural delights. If you decide on a trip to the beach, golden sands and crystal-clear waters are never far away, and when it comes to a big family meal, there's no shortage of superb spots, from Michelin-starred fine-dining haunts like Marc Fosh to local favourite Tast, where you'll find perfect pintxos to satisfy all taste buds.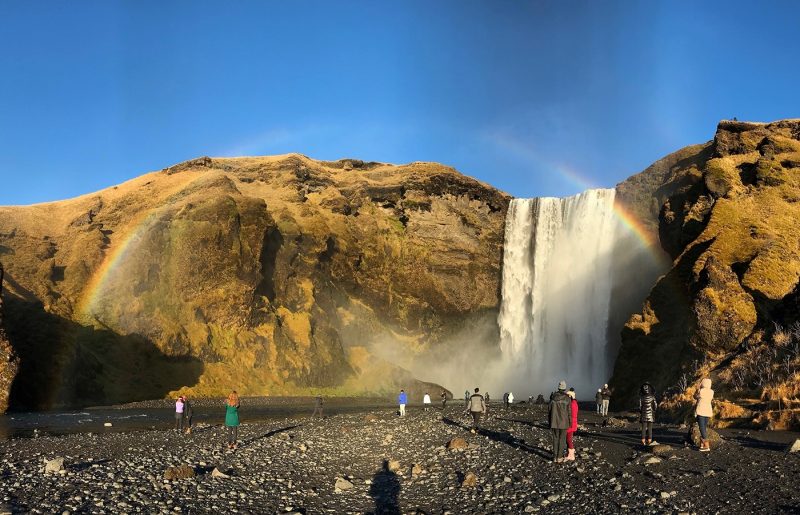 Keep the whole family entertained in Iceland © Martin Robles/Unsplash
5. Iceland
The word 'magical' gets thrown around a lot, but in the case of this fascinating Scandinavian island, it could not be more fitting. The relatively small size and efficient infrastructure mean that exploring Iceland's many wonders couldn't be easier, taking all the stress out of a family trip and leaving you to enjoy the adventure. Opt for a shore excursion where you can bathe in balmy geothermal waters at the Blue Lagoon, discover otherworldly landscapes like the black sands of Reynisfjara Beach (where scenes from Game of Thrones were filmed), trek over a glacier and gaze at one of Iceland's biggest waterfalls, Skógafoss. Or decide to just take it easy with the family in pretty Reykjavik, Iceland's utterly charming capital.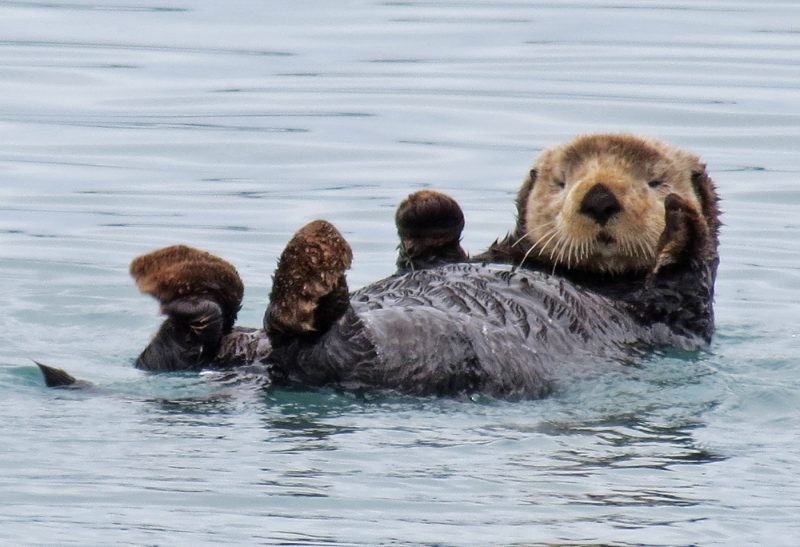 Say hello to adorable sea otters in Alaska's fiords © iStock
6. Alaska
When it comes to unique holiday ideas for families, The Last Frontier, as it's known, always proves a winner. The nature, wildlife and scenery of this magnificent US state never fail to captivate visitors of any age, as well as providing the perfect backdrop for milestone moments, such as big birthdays, celebrations and reunions. Soak up some of Alaska's finest natural wonders on a glacier cruise, where you'll encounter mighty ice towers and spot sea otters, sea lions and perhaps even orca whales. It all makes for a truly memorable family trip, trust us.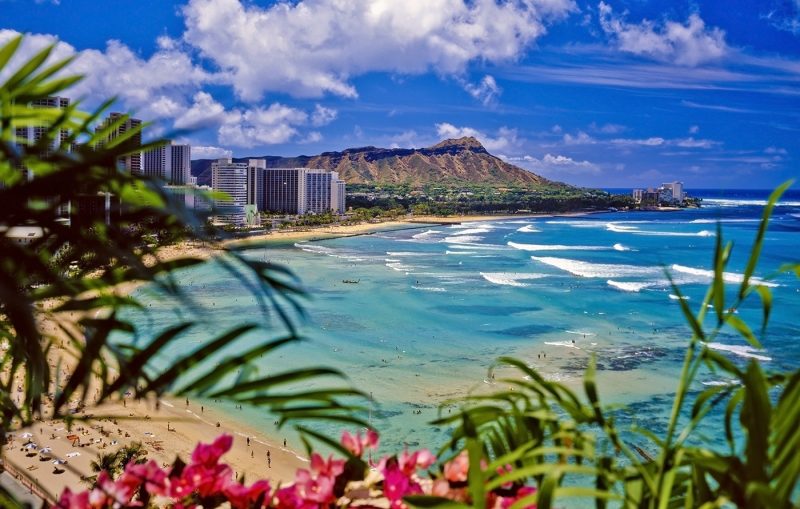 Be charmed by the golden sands of Waikiki, Hawaii © Dreamstime
7. Hawaii
If you've been searching for an excuse to visit Hawaii, there'll never be a better one than the big family holiday that's waiting to happen. There's a huge variety of things to do once there, including visit Honolulu's many museums and wonderful restaurants, explore beautiful national parks and gardens scattered across the islands, and see the world's largest volcano, Mauna Loa. For a more relaxing trip, you'll find blissful beaches at every turn, such as Hanalei with its knockout views and Waikiki, which you need to visit just to say you've been there. What can we say, Hawaii's a real crowd-pleaser.
Excited to book a cruise holiday for your family?