How Alaska became a surprising trendsetter in the coffee industry
Most people assume America's best caffeinated hit is found in Seattle or Portland, but the northern state of Alaska has given coffee culture a fresh, pioneering spirit
It's famed for its raw, untamed beauty, cerulean glaciers and extraordinary wildlife. But one thing Alaska is not associated with is a good cup of Joe. Yet, somehow America's 49th state, the so-called Last Frontier, has managed to develop a coffee culture that rivals the better-known coffee trendsetters, Seattle and Portland. It's a little-known secret to outsiders, but for those who live in this icy expanse, single-origin coffee, locally air-roasted beans and pour-overs are the norm.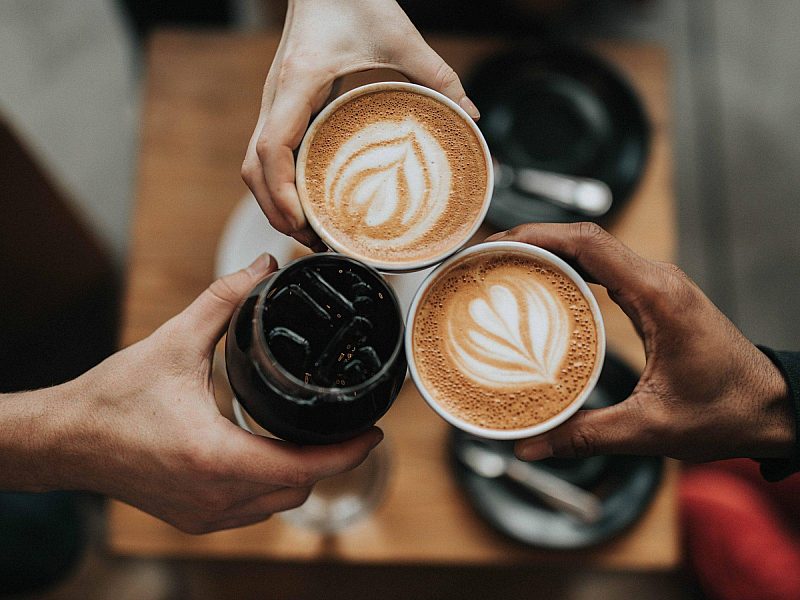 Nathan Dumlao/Unsplash
It's a point of pride for Jonathan White, owner of Anchorage coffee shop and roasters Steamdot. "I travel a lot and I think Alaska has one of the most dialled-in coffee cultures in America," he says. "I just spent three weeks in Manhattan and a lot of people drink at the big chains, but there's less of a locally roasted micro-culture for coffee. It makes me proud to say Alaska is one of the three coffee-culture destinations in the US." Alaska may be home to rich oil deposits, but it sometimes feels like this state runs on caffeine. There are colourful coffee huts that dot the roadways, coffee carts on city corners, not to mention the clutch of espresso shops and boutique cafés that have popped up across the state. The capital Juneau has more than 20 coffee houses for just 32,000 residents, while Anchorage – population 294,000 – has as many as 170.
Enjoy an authentic Alaskan cup of coffee for yourself
Connection through coffee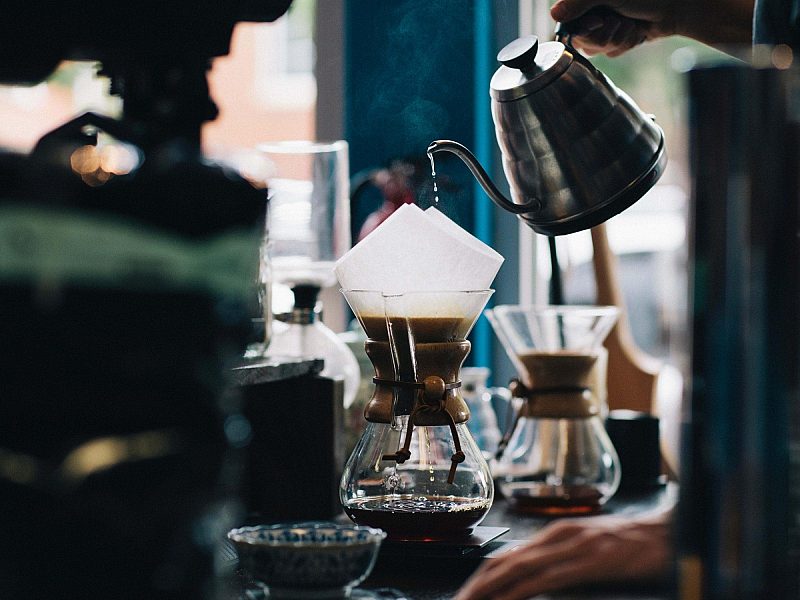 Karl Fredrickson/Unsplash
Where did this love for coffee come from? The humble coffee hut has long been a ubiquitous sight while driving along Alaska's roads. These colourful spots are barely big enough for a couple of workers to man the machines, but in the icy winter months, when temperatures dip to -45ºC (-49ºF), these drive-through cabins are lit up like Christmas trees to tempt travellers, offering welcome caffeine-fuelled respite.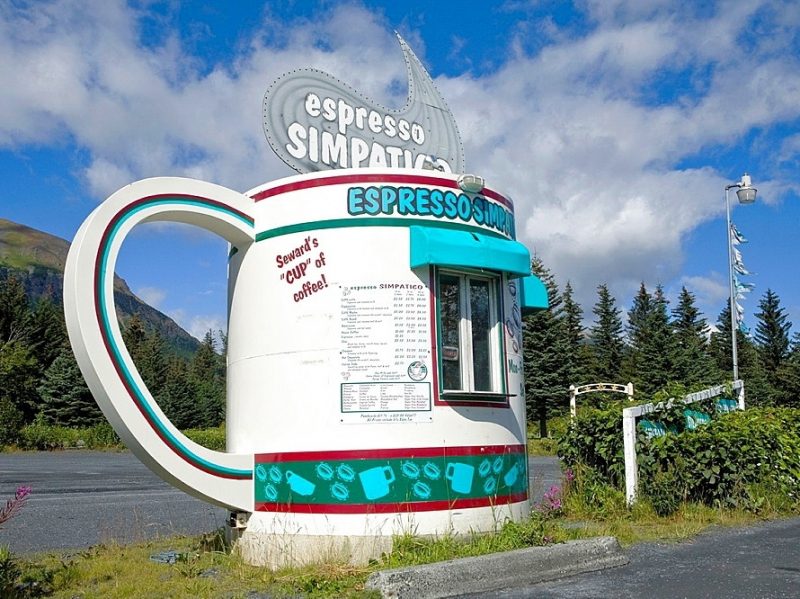 William Helsel/Robert Harding
Here the service is always genial and the coffee sweet and strong, whipped up with cream and splashes of syrupy flavours. Think toasted coconut mocha and a rich Nutella special. The names are equally inventive. Pass through Anchorage and you'll spot Java the Hut, or you could pull over at Brewed Awakening for a pick-me-up on the road out of Ketchikan. Regulars love these spots for the neighbourhood atmosphere, and they provide a great insight into the local culture for travellers, too. Loyal customer Jamie Jasmine explains, "I love Java the Hut; the girls are sweet and are actually interested in you. The coffee is fantastic as well."
The idea of your local coffee spot becoming an escape to see a friendly face is not new in this remote icy wilderness. For those working on Alaska's oil-rich North Slope, coffee is essential, preferably accompanied by hearty pastries to keep out the cold. Local worker Wade Engel describes his two weeks a month spent in the region as "desolate and detached" but heads to local spot Hearthside Bakery for coffee. "It is the one thing I can count on to bring me internal peace and happiness," he explains.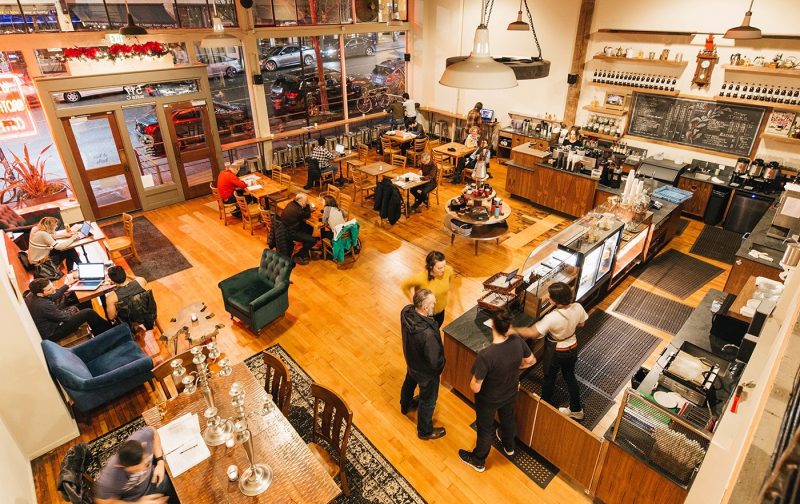 Kaladi Brothers
In the cities, coffee huts are replaced by espresso stands. They really started when Brad Bigelow was inspired by the trend for serving hot coffee on the street in Seattle and built his own coffee cart to use in Anchorage in 1984, buying beans from a local man who was roasting his own in his spare time when he wasn't working on the oil rigs. And so the dedication to quality, locally roasted coffee began. By 1986 Bigelow had introduced the first air-roasted coffee to Alaska and the brand Kaladi Brothers was born, while his first coffee shop – called Café del Mundo – was a traditional drive-through, where locals could pick up their coffee without stepping out of their car. Today, you can find 15 Kaladi Brothers cafés dotted across Alaska, plus they sell wholesale across the country and even have a Barista Academy.
Specialty scene
In Juneau, Heritage Coffee has long been the go-to place for great coffee, after Grady Saunders was inspired by the brews he tried in San Francisco. Looking for a supplier of coffee beans in the 1970s he stumbled across a small Seattle start-up that would ship to him – it was called Starbucks. As Starbucks grew, so did Heritage Coffee, becoming one of its largest wholesale customers, until one Starbucks founder, Jerry Baldwin, recommended Heritage start roasting its own beans and its speciality coffee was born. Today Grady has handed the reins to Amy Knight, who started her own career at the state's drive-through coffee huts and has big plans for the brand. Juneau may be tucked between waterways and mountains carved by glaciers and blanketed in pine trees, impossible to reach by road, but that doesn't hinder its popularity as a stop on an Inside Passage cruise.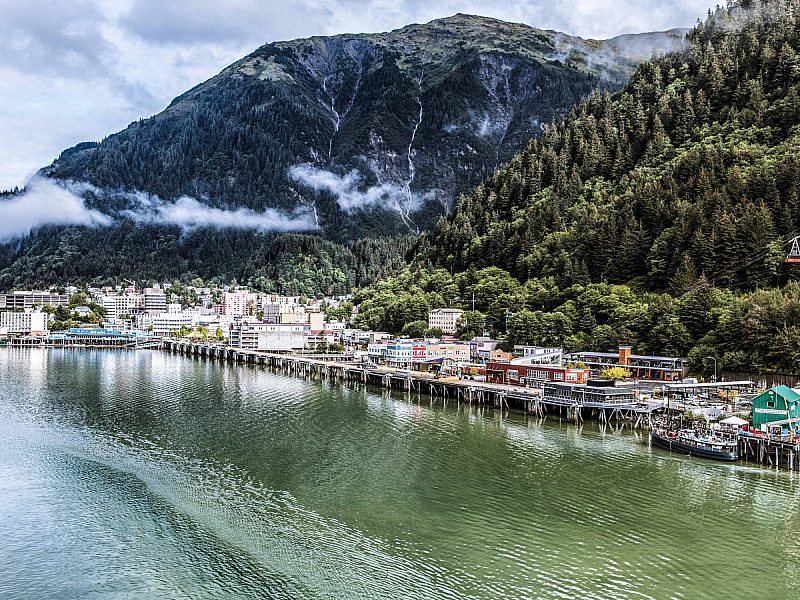 iStock
After heading out on the water for whale watching, kayaking for amazing views of the Mendenhall Glacier, dog mushing or perhaps making the journey on the vertiginous tramway up to Mount Roberts, visitors love nothing more than a locally roasted coffee, perhaps picking up a bag of beans to take home. It has become another unexpected local experience on the tourist trail, adding to the personality of this quirky state capital.
It's the same in Ketchikan (below). This small city is famed for its colourful totem poles, fresh salmon and the brown and black bears and bald eagles that can be spotted as you explore the sweeping Misty Fjords National Monument. But you'll often see visitors warming up at The Green Coffee Bean Company, with its inventively named roasts such as dark-roasted Bigfoot or medium-roasted Killer Whale Coffee.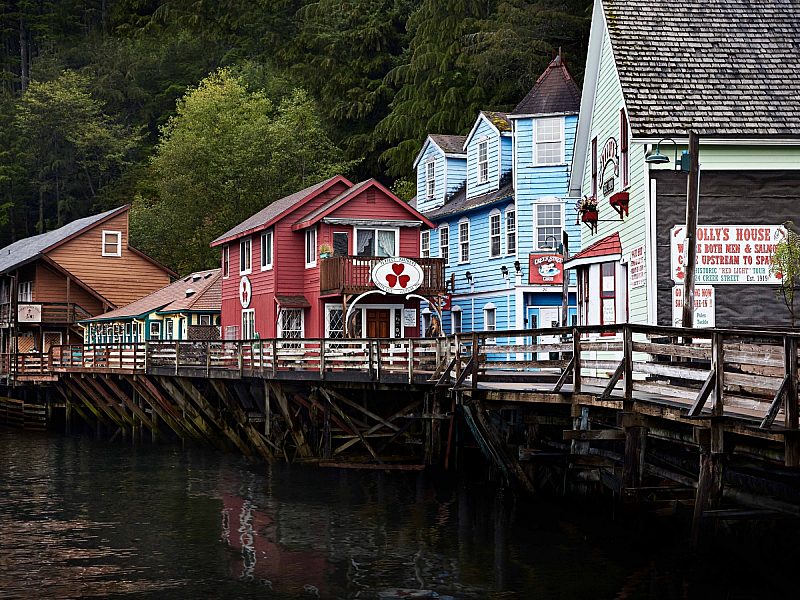 Princess
In Fairbanks, the city famed for its Northern Lights displays, Michael Gesser is taking the art of coffee roasting to a new level at Alaska Coffee Roasting, thanks to his experience living in Kenya and visiting the world's best-known coffee-producing countries. Not only does he specialise in organic coffees, he tries whenever possible to use beans that grow wild, building good relationships with the producers themselves to ensure the finest quality. Then each single-origin coffee is roasted, ground and brewed in house. Pop in to try a vanilla lavender latte or a nitro cold brew when you visit the fascinating Museum of the North.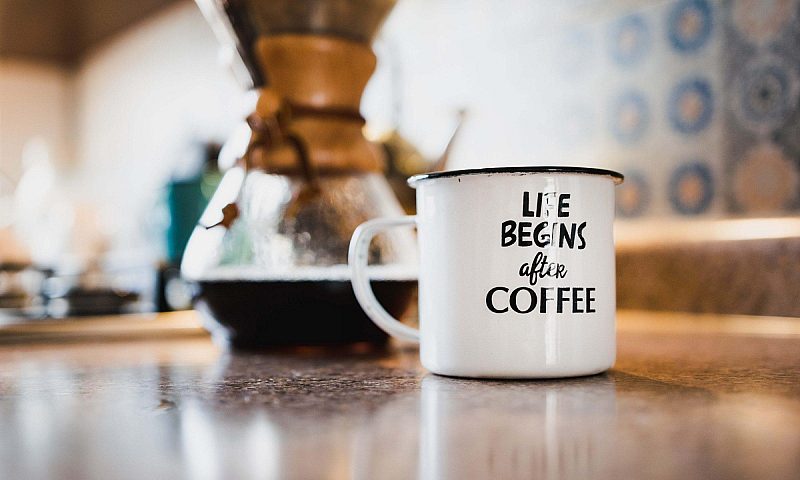 Bruno Cervera/Unsplash
Jonathan from Steamdot believes the coffee culture is another one of those little extras that makes Alaska so special. "Visitors to Alaska are discerning and they want to experience something authentic, so instead of going to a national chain, here they can taste an authentic piece of Alaska with a localised experience of what is otherwise a globalised commodity."
Enjoy all Alaska has to offer
Alaskan energy
Everyone has a theory about why coffee is such a big thing in Alaska. Some say it has to do with the cold. Steamdot's Jonathan has his own theory, as he sells so much more coffee in the warmer months. With people living an outdoors lifestyle, making the most of long summer days and the pristine scenery, he says locals often pop in for a coffee before heading out on a late-afternoon hike.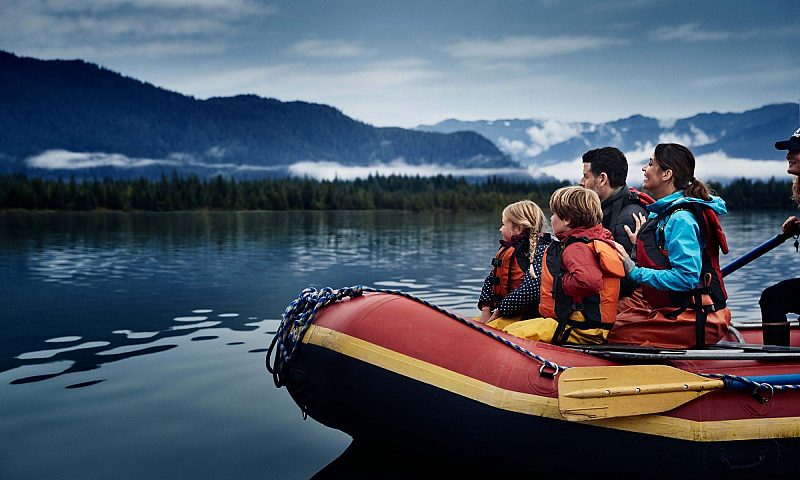 Princess
Whatever the reason, there's no doubt coffee is the fuel that keeps this state running. While locals joke that everything that becomes a trend in the lower 48 states makes its way up to Alaska years later, somehow this wilderness seems to be ahead of the curve when it comes to coffee. Cold brews were a thing in Alaska years before they became a Starbucks staple, Kaladi Brothers has been experimenting with ways to roast beans for decades and Alaska Coffee Roasting valued single-origin beans back in 1994. Somehow there is synergy between the charms of Alaska's coffee huts and the sleek espresso shops celebrating the pure qualities of the bean. Together they create a local experience for visitors who may come to Alaska for the scenery and vast wilderness, but definitely fuel their trip with a cup of the best local coffee.