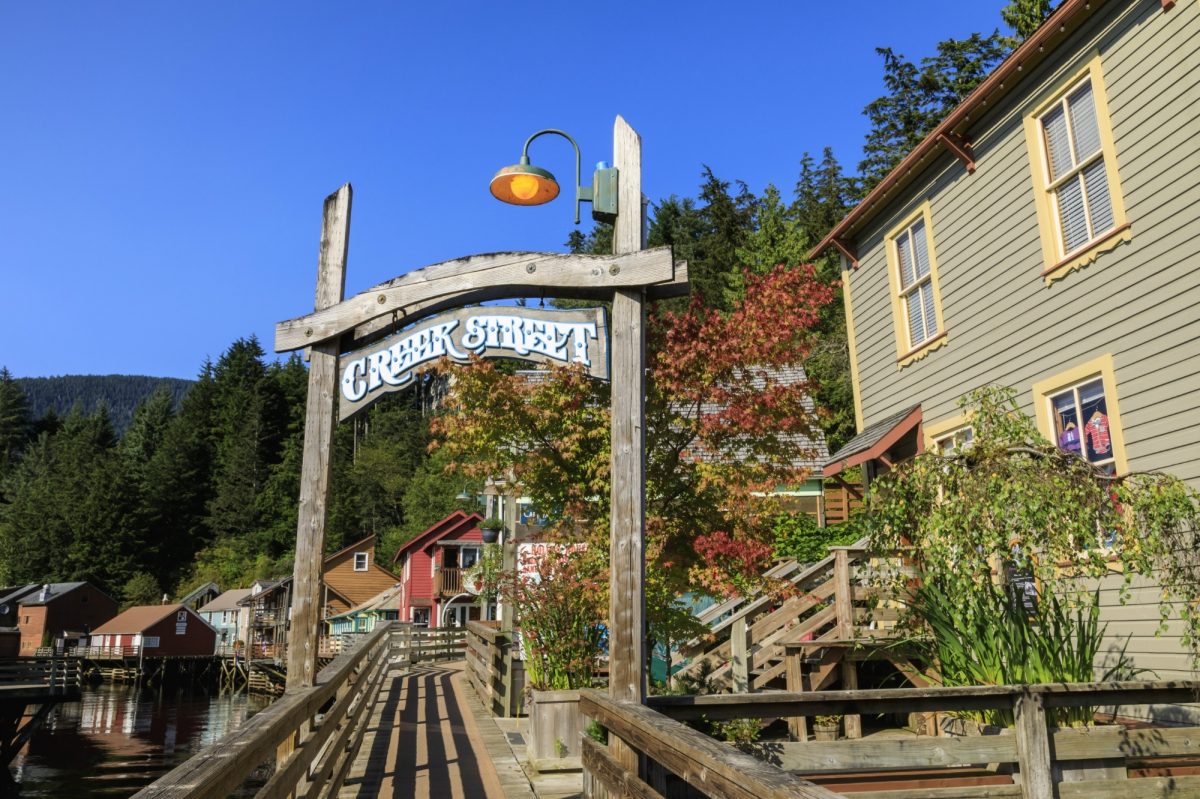 Eleanor Scriven/Robert Harding
Alaska: the shopping mecca you never knew existed
If you're drawn to cities like Paris, Milan or London for retail therapy, you may want to consider Ketchikan, Alaska, for your next holiday. Here's why…
Better known for its salmon fishing, indigenous Haida and Tlingit heritage and stunning scenery, Ketchikan, Alaska, also plays host to an eclectic shopping scene. It's packed with artisanal foodie treats and genuinely unique homeware, but the jewel in its crown is the local craftmanship, from carvings to prints, sculptures to glassware, historic maps to antiques. If you're after one-of-a-kind pieces, Ketchikan is dripping with them.
Strolling down Creek Street boardwalk (just 10 minutes' walk from the terminal, but a world away from tourist tat) feels like stepping back in time. The ex-red light district has been spruced up, but remains largely unchanged since the late 1800s. For crafts and jewellery, head to Fish Creek Company and Poker Creek Gold, and for gastronomic goodies, it has to be Chinook & Company. Ketchikan Dry Goods is a quirky boutique with vintage pieces and locally produced jewellery and for local fine art, photography and carvings, hit Scanlon Gallery.
Insider's tips for shopping in Ketchikan
Check it's genuine: Look for the official "Made in Alaska" symbol to ensure items have been created by a resident artist or craftsperson. The "Silver Hand" emblem signifies it was handcrafted by an Alaska Native.
Buy wildflower jam: The fireweed plant covers the forests of Alaska, and this jam captures the vibrant summer flower in a jar. It has a delicious, lightly spiced, aromatic flavour, and the colour is an eye-popping pink.
Know the lingo: Looking for a souvenir? Ask for a "curio".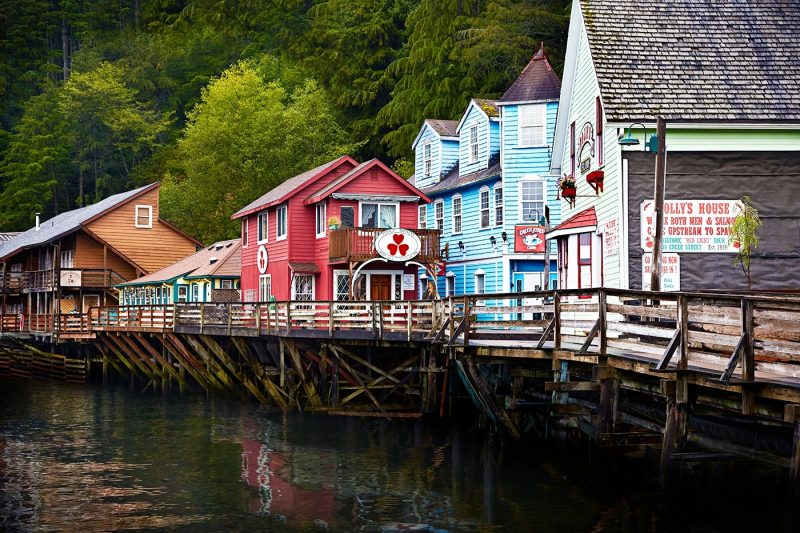 Princess
Other Ketchikan must-do's
Take in history

The Totem Bight State Historical Park recreates 19th century Native Alaskan village life, complete with 15 impressive totem poles and carefully restored structures.

Take in the views

On Creek Street, the Cape Fox Hill funicular will, for just a couple of dollars, take you to a hilltop with a gorgeous panoramic view of the waterfront. Ideal for taking a breather with a cup of coffee.
Hike like a local
The US Department of Agriculture has created a guide to local hiking trails. The Carlanna Lake Trail, for example, takes you around a crystal-clear lake and up a challenging mountain trail. You can fish for trout, take a swim and spot mountain goats on the rocky slopes.
Soak up the scenery
The Misty Fjords National Monument is spine-tinglingly beautiful and home to killer whales, wolverines, moose and sea lions. Waterfalls, rainforests and sea cliffs will render you speechless on The Princess Discovery Recommended Misty Fjords & Wilderness Explorer Cruise excursion.
Explore the Great Land on the best cruise line in Alaska