A summer of entertainment
From Broadway-style theatre shows to celebrity guest speakers, we've a whole host of fun lined up for our UK Seacation itineraries
Staying entertained when cruising with Princess has never been an issue, but our UK-based Seacations are offering some of our best live performances and celebrity guests yet. Whether you're looking for music, theatre, film screenings or engaging discussion with well-known speakers, there'll be plenty to excite you onboard both Regal Princess and Sky Princess this summer.

Fascinating guest speakers
Whether you're taking a summer Seacation on Regal Princess or Sky Princess, both ships are set to host celebrity speakers from TV, entertainment and sport.
On Regal Princess, famous faces such as barrister and courtroom reality show host Rob Rinder (departing 7th August), former Olympic ski jumper Eddie 'The Eagle' Edwards (cruise departing 14th August), TV and radio presenter Valerie Singleton (departing 21st August), and Olympic gold-medal-winning javelin thrower Tessa Sanderson (departing 28th August) will be leading talks to discuss their lives and work.

Passengers on Sky Princess will be able to attend talks from Olympic gold medallist Sally Gunnell – known for her skills across track and field, but particularly in the 400m hurdles – (cruise departing 3rd September) and Rustie Lee, a celebrity chef whose credentials also extend into acting, singing and politics (departing 10th September).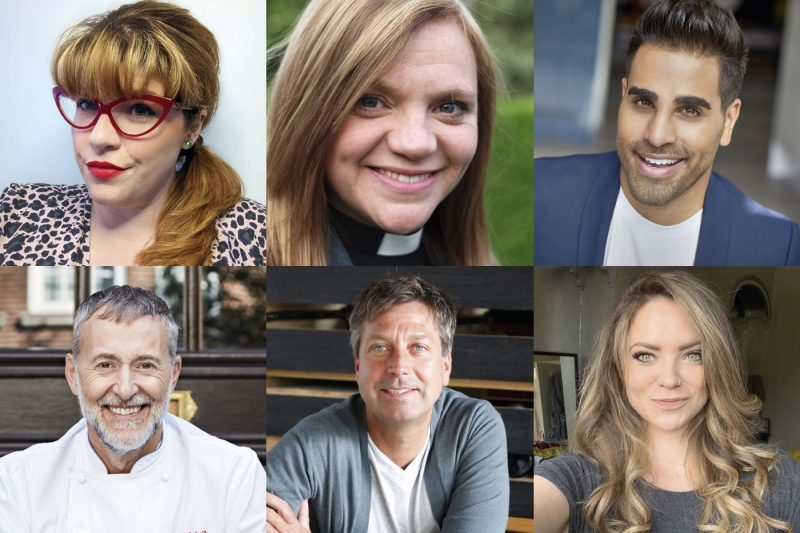 Join stars from the world of food and television on our themed Seacations © Jane Sebire
Brilliant themed itineraries
If you've a passion for wellness, food or all things funny, be sure to come onboard for one of our themed Seacations. Our Comedy Cruise, departing on 7th August on Regal Princess, will feature stand-up sets from comedian and novelist Jenny Eclair, comedian and actor Jeff Stevenson, and character comedian and writer Tom Binns.
Departing on 21st August on Regal Princess, our Mind, Body and Soul Cruise will see The Chase's Jenny Ryan, The Reverend Kate Bottley and medical expert and Strictly Come Dancing star Dr Ranj (all pictured above) host onboard talks and events about the mind and wellbeing.
Our Culinary Stars Cruise, departing on 10th September on Sky Princess, will welcome onboard legendary chef Michel Roux Jr, chef and TV presenter John Torode and 2020 The Great British Bake Off star Lottie Bedlow (also all above) for a series of in-depth discussions.

Topping off our incredible line-up, our Mind, Body and Soul Cruise and our Culinary Stars Cruise will be hosted by Radio Times TV and film critic Andrew Collins.
Show-stopping theatre
While you might be sailing in British waters, that doesn't mean you can't feel like you're on Broadway, thanks to our array of high-quality theatre shows. Onboard Sky Princess, immerse yourself in glamour, avant-garde costumes and epic songs with Rock Opera, the newest Princess Cruises production. The soundtrack spans classic rock, opera and musical theatre from across the decades, sung in English, Spanish, Latin and American Sign Language – a Princess Cruises first. For our run of Seacations this summer, West End star Ross Hunter, who has starred in We Will Rock You and The Book of Mormon, will be making a special guest appearance.

Regal Princess will be showcasing Sweet Soul Music as well as Bravo, a spectacle where opera and pop music unite. One of our most-loved productions, Bravo will have your spine tingling with performances of classics including Time to Say Goodbye and Habanera from Carmen, as well as operatic renditions of modern favourites such as Adele's Skyfall. Even more excitingly, opera singer and actress Shelley Rivers, who's previously starred as Eliza in My Fair Lady and worked alongside Sir Andrew Lloyd Webber, will feature as a guest soprano throughout our Seacation season.
Watch a teaser of Rock Opera and Bravo here...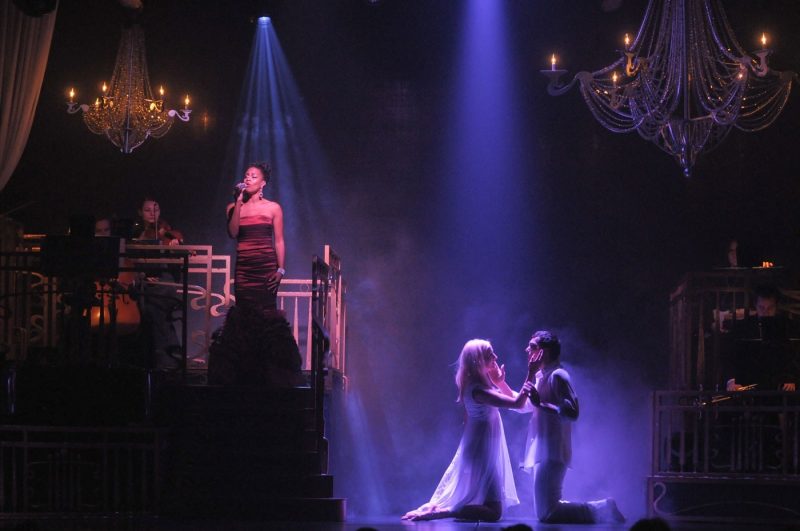 Plus even more still...
When it comes to hosting live music, guests will be able to enjoy jazz through the ages at Sky Princess' Take Five bar, while film buffs will love our al fresco screenings, Movies Under The Stars, on both ships. Of course, there will be even more events, activities and entertainment taking place onboard, which are yet to be announced. Watch this space!
Excited to come onboard this summer?