Ten must-do shore excursions on our summer Seacations
For those who think a staycation can't be as exciting as an exotic, long-distance trip, these incredible shore excursions say otherwise…
Not all brilliant holidays are in far-flung corners of the globe. Sometimes, the very best holidays can be on home turf, right here in the UK, especially when you consider what's on offer across the British Isles.

Don't believe us? See for yourself on one of our summer Seacations. Departing from Southampton from July until September, our UK-based Seacations are between three and seven nights, sailing passengers around the British coast to some of our finest historical landmarks, cultural attractions and natural wonders.

Our shore excursions in Liverpool, Belfast, Glasgow and Portland (our Seacation ports of call) offer guests a huge range of unique activities: wine-tasting in a gorgeous rural vineyard, hiking an epic coastal path, a photo masterclass in the Scottish countryside, gazing at spectacular architecture – and much more besides. Here are just ten of our much-recommended excursions for starters…
Marvel at a geological phenomenon
Port stop: Belfast
Thousands of basalt columns make up Giant's Causeway, which is the only UNESCO World Heritage Site in Northern Ireland. Located a short journey from Belfast, it draws people from around the globe every year and you can see it up close on this Seacation shore excursion. The trip also features time in the visitor centre, where you can hear the fantastic story about how the rocky attraction was created, involving a pair of angry, bickering and very strong giants.
Embark on a coastal adventure
Port stop: Belfast
Lace up your walking boots and get ready to explore the Gobbins cliff path, a dramatic, purpose-built hiking route on the Antrim Coast, designed in 1902. During a two-hour guided trek, you'll encounter steep climbs, rocky paths, the Tubular Bridge walkway and much more. Those who undertake the journey will be rewarded with unrivalled views of the coastal scenery and the wildlife that lives in and around it, perhaps even including puffins, guillemots and dolphins.
Follow in the footsteps of musical legends
Port stop: Liverpool
Get acquainted with Liverpool's most famous export, The Beatles, on a narrated drive and tour around their home city. Along the way, you'll visit Strawberry Field, Penny Lane and the site of the famous Cavern Club, where the band performed many times, before heading to The Beatles Story, an all-encompassing multimedia exhibition featuring plenty of clips from Fab Four hits.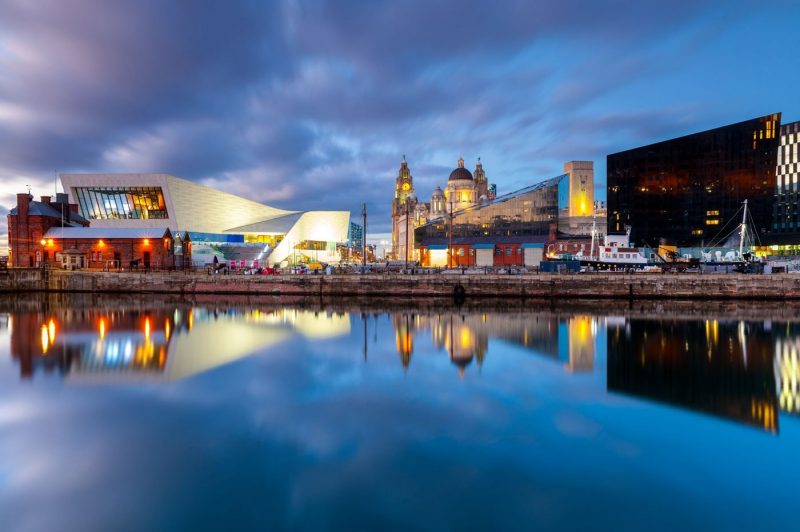 Admire the exceptional architecture of Liverpool © iStock
Be wowed by daring architecture
Port stop: Liverpool
There are many reasons to visit Liverpool, but not everyone knows that the city is a hub for brilliantly innovative and eye-catching architecture. Discover some of the city's most interesting and impressive buildings on a half-day tour that covers numerous city highlights. This includes the much-loved Royal Liver Building, the incredible and futuristic Liverpool Metropolitan Cathedral, St George's Hall (still considered one of the finest neoclassical buildings ever constructed) and the buzzing Albert Dock area, which contains the largest single collection of Grade I listed buildings anywhere in the UK.
Have a wee dram in the home of whisky
Port stop: Glasgow
You haven't experienced Scotland properly until you've sipped a single malt whisky and learned at least a little about its distilling process. Do both on a tasting tour at Glengoyne Distillery in Dumgoyne, which has been producing the good stuff since 1833. The tour starts with a dram of Glengoyne 12 Year Old to get you in the spirit, as it were, before you hear about the methods and ingredients behind this centuries-old craft. The tour finishes in the best way possible, with a tasting of Glengoyne's prized 18 Year Old single malt.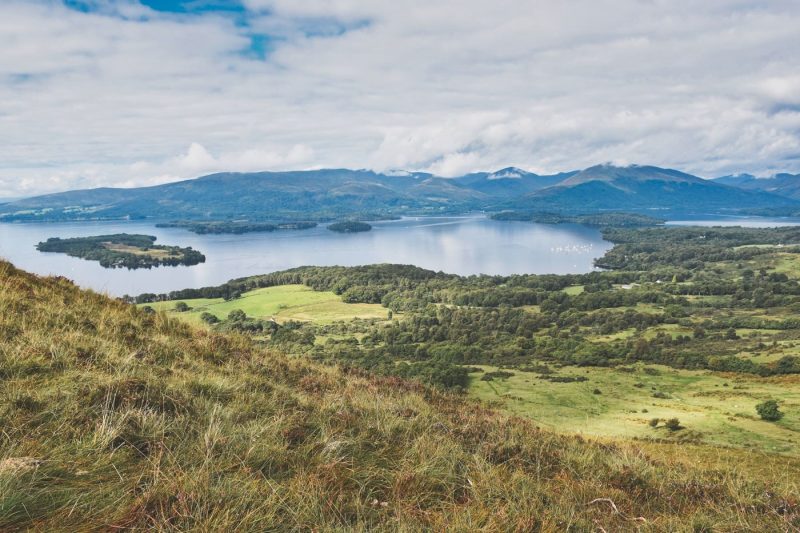 Take the opportunity to visit, and capture, stunning Loch Lomond © Robert Keane/Unsplash
Take a snapshot of Scotland's natural beauty
Port stop: Glasgow
You'll be wanting to capture memories of your time in Scotland with some photos, so why not learn how to take professional pictures from an expert? Enjoy a guided photo excursion, visiting several beautiful Scottish landscapes and sites, including the striking Hill House, designed by renowned Scottish architect Charles Rennie Mackintosh, and the mighty Loch Lomond. Photographer Bill Kean will be your guide, showing you techniques to help take amazing photos that will do justice to the breath-taking landscape.
Ponder on ancient wisdom at an iconic sight
Port stop: Portland (Dorset)
Undoubtedly one of the UK's most famous – and most impressive – attractions, prehistoric Stonehenge continues to amaze and baffle people today, around 5,000 years after some parts of it were built. Learn more about the stones and their history on a Princess shore excursion, before driving to nearby Salisbury, a handsome city famed for its cathedral, but also filled with great cafés, shops and restaurants.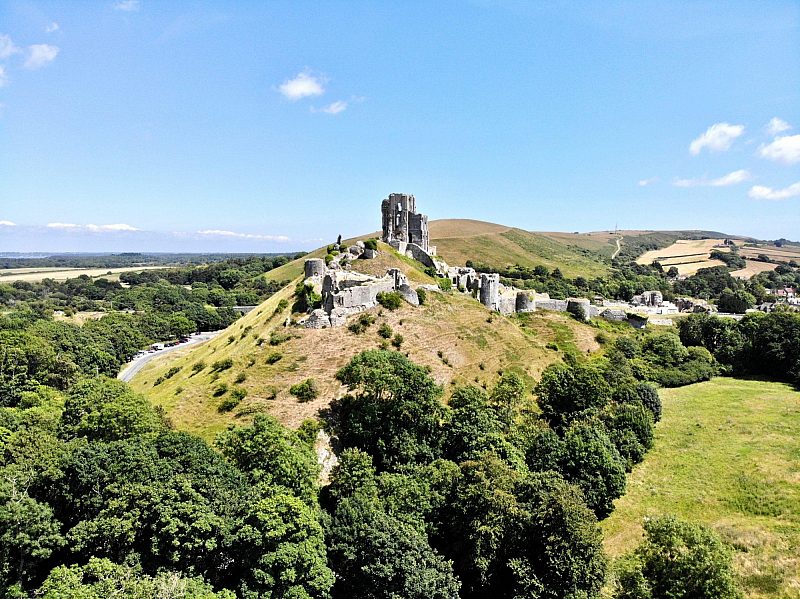 Perched on a hilltop, pretty Corfe Castle in Dorset © Benjamin Elliott/Unsplash
Soak up pristine English countryside
Port stop: Portland (Dorset)
Dorset is unarguably one of the prettiest areas in the UK, so get your fill of its unforgettable scenery on a shore excursion that takes you through some of the region's many beautiful spots, before stopping at the marvellous Corfe Castle. Perched atop a hill, the ruins of the castle tell a colourful and sometimes-gruesome history of English warfare and royal drama across the ages, and also offer a blissful panorama of the surrounding lush, green countryside.
See world-famous art at a private gallery opening
Port stop: Glasgow
Glasgow's Kelvingrove Art Gallery and Museum is one of Scotland's most popular museums. And no wonder, when you find out it houses a Salvador Dalí masterpiece, paintings by Renoir, Monet and Gauguin, a huge selection of natural history and even a Spitfire plane from World War II hanging from the ceiling. But despite its popularity, you can dodge the crowds completely and visit as part of an exclusive opening on a Princess shore excursion, when the museum is closed to the public – what a rare and wonderful opportunity.
Sip award-winning wines on a 30-acre English vineyard
Port stop: Dorset (Portland)
There are few things in life better than a glass of great wine, but how about sipping that wine surrounded by gorgeous vineyards in rural England? That's exactly what you can do on this vino-based shore excursion, which whisks guests to the Langham Wine Estate in Dorchester. Once there, you'll be led on an immersive tour of the winery, learning about the winemaking process from grape to glass, finishing up with a tasting workshop where you'll get to sample some of the estate's award-winning tipples ­– all taking place in a picture-perfect location.
Excited to explore the UK this summer?