Five ways to stay fit onboard a cruise
From high tech gyms and top deck running tracks to exercise cards you can pack in your suitcase, keeping fit (and enjoying every second) during your cruise holiday has never been so easy
While the idea of spending a sea day lounging by the pool and not moving an inch (except maybe to sip your delicious cocktail) has a certain kind of appeal, there are so many fun and unique ways to stay active, fit and in turn energised during a cruise holiday. Here we've rounded up five of our favourite ways to keep fit during your next getaway with Princess...
1. Classes on deck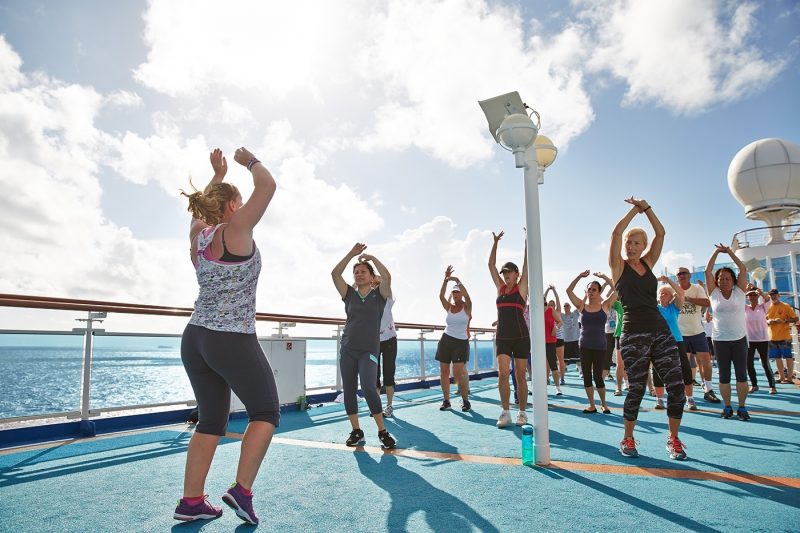 Princess
Not just a great way to keep fit, daily workout classes on deck are also a great way to meet other guests in a fun, lighthearted atmosphere. Specific options vary from ship to ship but you're likely to find Zumba, yoga and even Tai Chi classes to join so you can get fit while you sail. There are also spinning and group fitness classes on offer in the Lotus Spa Fitness Center if you prefer to get your sweat on in a gym atmosphere. They're all a great way to start your day or learn a new form of exercise, and beginners are very welcome. You may even find you get bitten by the bug and want to continue your new love of fitness once you get back on dry land.
2. Suitcase-friendly workout cards
Personal trainer Svava Sigbertsdottir (known for training the likes of Nicole Scherzinger and Amanda Holden) has designed a complete balance and co-ordination training plan called The Mobility Cards (£14.99). The size of a deck of playing cards, they outline some of the best moves those in their 50s and beyond can do to stay limber, fit and healthy. Just shuffle them up, draw a hand and get moving. Compact and full of bodyweight moves you can do anywhere without the need for equipment, they're ideal for keeping fit in your stateroom, in the Lotus Spa Fitness Center or even on deck.
3. Stream workouts onboard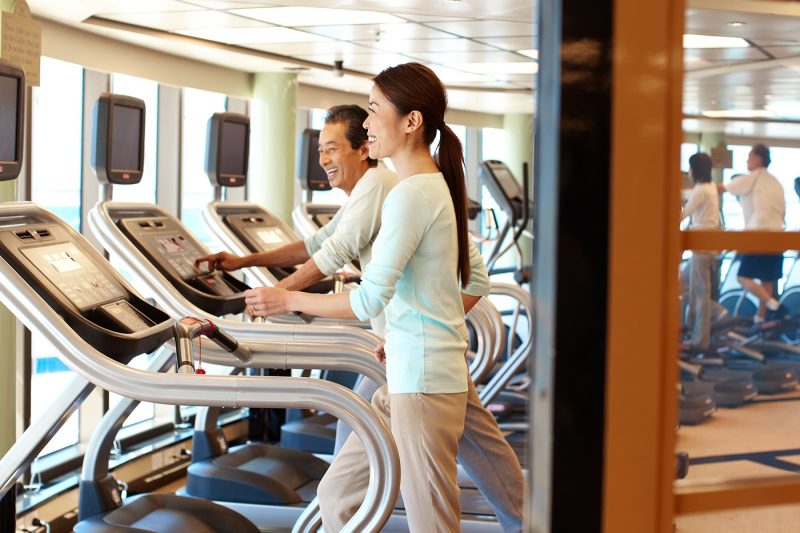 Princess
Virtual workouts are the latest and greatest thing that's happened to exercise, and thanks to the best WiFi at sea on Princess cruises, you can stream anything from The Body Coach Joe Wicks' YouTube workouts to your Couch to 5k app seamlessly to your phone or tablet anywhere onboard. Head to the running track to clock up the miles, or visit the onboard Lotus Spa Fitness Center for a range of equipment, including free and machine weights and treadmills with ocean views, and follow a YouTube workout from there.
4. Take up an active hobby
It's hard not to be active onboard, with everything from table tennis to swimming on offer. And don't forget golf! Even if you don't fancy yourself as the next Rory McIloroy, a cruise is the ideal time to get to grips with golf. Several Princess ships have driving ranges onboard – and you don't need to bring your own clubs! Many also have lawn courts designed to accommodate putting, croquet and bocce all-in-one. There are also mini golf ranges available on some ships if you're looking to hit a few balls just for fun.
5. Dance yourself fit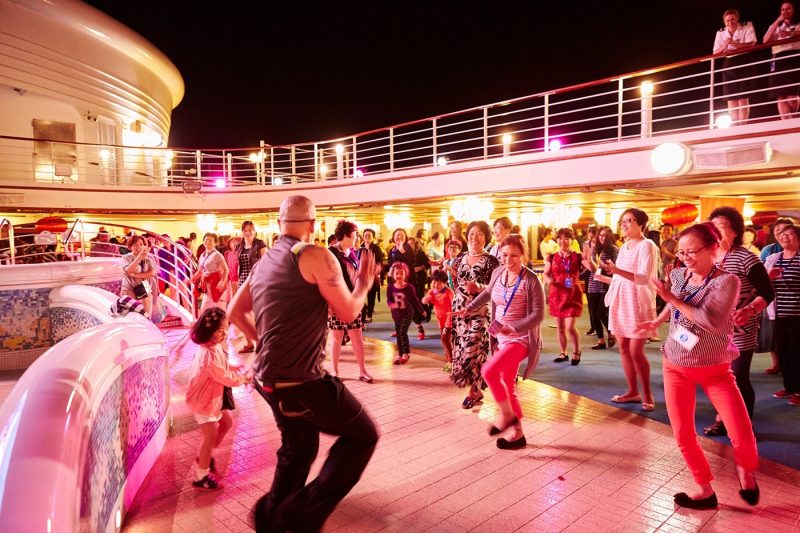 Princess
What better way to keep in shape, pick up a new skill and have a whale of a time than by learning to dance? You can find Salsa, Ballroom and line dancing classes available on Princess ships and there are few better (or at least, funnier) ways to spend an afternoon than shimmying with friends and enthusiastic strangers alike. Taught by friendly, experienced professionals, you'll hopefully pick up some moves you can impress your friends with back at home. We can't promise Kevin Clifton, but a good few laughs are guaranteed. By the end of the holiday you'll be scoring a ten.
From workouts with personal trainers to spa treatments...
More ways to feel amazing on holiday