Why the Canary Islands have more to offer than just sunshine
From underground volcanic bars to unexplained pyramids, this sunny Spanish archipelago has more going on than meets the eye
When people think of the Canary Islands, the first image that springs to mind is one lit up by the near-endless sunshine that makes the Spanish archipelago such an appealing holiday destination all year round. And while it's true, the whole region is a scorcher, even outside of summer, there's much more to love about the Canary Islands than glorious weather. Art aficionados, foodies, nature seekers, wine buffs and outdoor enthusiasts will all find plenty to keep themselves busy here.
You needn't worry about choosing just one island to visit either, as you can cruise to the likes of Lanzarote, Gran Canaria and Tenerife on one of many Princess itineraries departing from the UK port of Southampton. Excited to set sail to sunnier climes? Here are some of our unmissable sights and must-do activities from around the islands…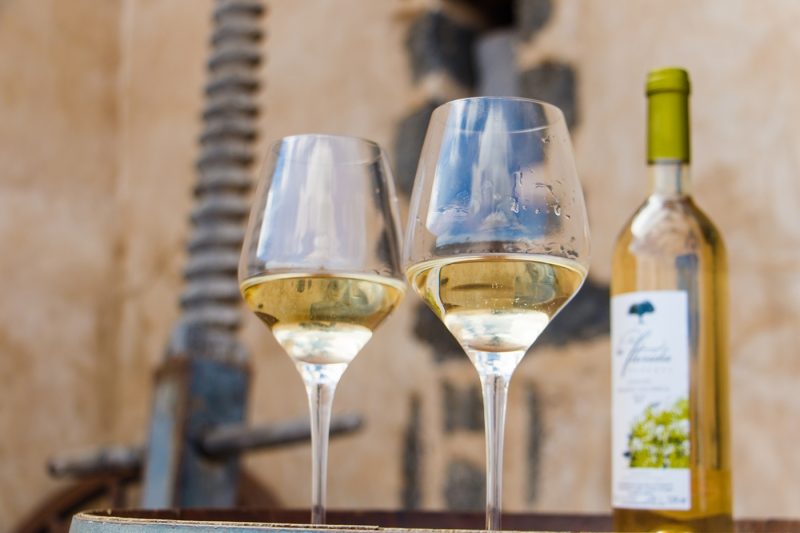 Try local volcanic wine at Bodega La Florida in Lanzarote © Turismo de Islas Canarias
Sip on volcanic wine
The volcanic terrain of Lanzarote may not seem like the ideal place for wine making, but the island actually produces some fantastic tipples that make full use of its ashen soil. Find out how local wine makers have adapted their vineyards to flourish in the extreme conditions as you tour Lanzarote's top wineries on a Princess shore excursion. Of course, you'll be sampling the goods along the way, discovering just how good volcanic wine can be.
Get back to nature
Alongside the rugged landscape that characterises much of the Canary Islands' geography, there is also plenty of luscious greenery to be admired. Jardín Botánico Canario Viera y Clavijo on Gran Canaria is Spain's largest botanical garden and holds a vast selection of flora in its 27 hectares, including cacti, various tropical species and plenty of examples of the mushroom-shaped dragon tree, which is native to the Canary Islands.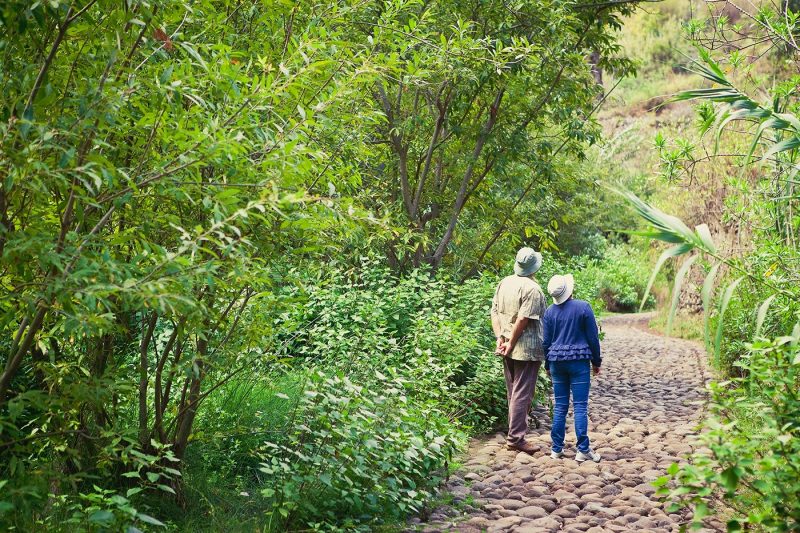 Soak up the greenery in luscious Azuaje valley on Gran Canaria © Turismo de Islas Canarias
Take a hike
Although they're known as a great place to relax, the Canary Islands are also a paradise for those who like to keep active. The breathtaking, diverse scenery, which differs from island to island, means that hiking is a hugely rewarding activity, whether you're taking a casual stroll or embarking on a serious adventure. Most hiking routes on the islands are easily accessible, but if you're looking to be led by a guide, a hiking tour on Gran Canaria – as part of a Princess shore excursion – follows a canyon trail from the pretty town of Firgas, past laurel trees and historical landmarks, all the way to the wonderfully verdant Azuaje valley.
Dine like royalty
Some people are surprised to learn that the Canary Islands are something of a must-visit for foodies, thanks to a wide range of forward-thinking, highly regarded dining spots. But where to start? Tenerife boasts a string of Michelin-starred restaurants, including the refined El Rincón de Juan Carlos and M.B at The Ritz-Carlton, which puts a twist on traditional Basque cuisine. However, it's not just restaurants that keep discerning food lovers coming back, as there are also some superb food markets to wander through, such as Mercado del Puerto in Gran Canaria's Las Palmas. Here, you'll find stalls selling fresh produce and artisan treats, alongside wine shops and more alluring restaurants.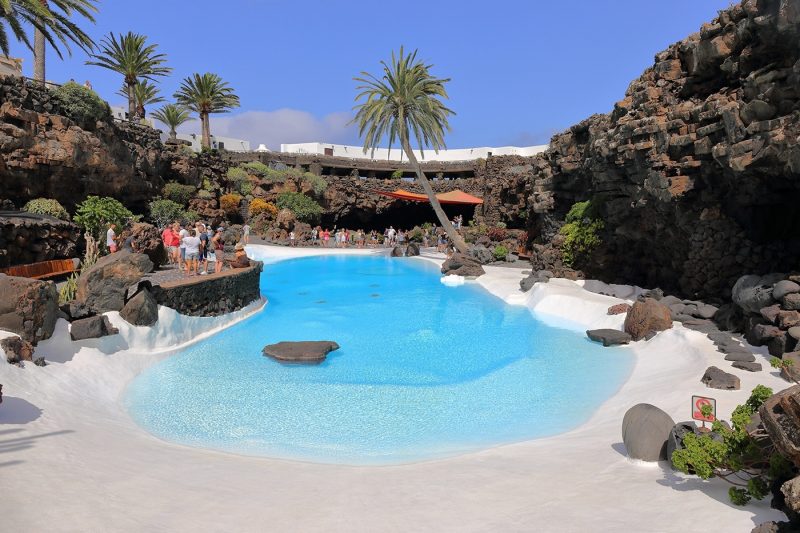 Marvel at the transformed lava tunnels of Jameos del Agua © Martin Woortman/Unsplash
Kick back in a subterranean retreat
Ever sipped a cocktail in a lava tunnel? No? Well, on Lanzarote you can do just that, thanks to the vision of César Manrique, who was a local artist and architect. Manrique transformed a series of volcanic tunnels on the island into Jameos del Agua, an artistic hub that's home to a restaurant, bar, auditorium, saltwater lake and enticing swimming pool, which is only open to the King of Spain (above). Jameos del Agua really is one of Lanzarote's most unique places to visit.
Attempt to solve a historical mystery
The mysterious Pyramids of Güímar in Tenerife have been baffling historians since they were uncovered in the 1990s by a team of archaeologists. Some believe they were built by farmers for agricultural reasons, while others see them as the work of ancient civilisations, relating to summer solstice ceremonies. Whatever their purpose, the pyramids make for a great day out, particularly as their grounds have become a cultural site, which includes a museum, pretty gardens and plenty of interesting walking routes, helping visitors fully explore the site.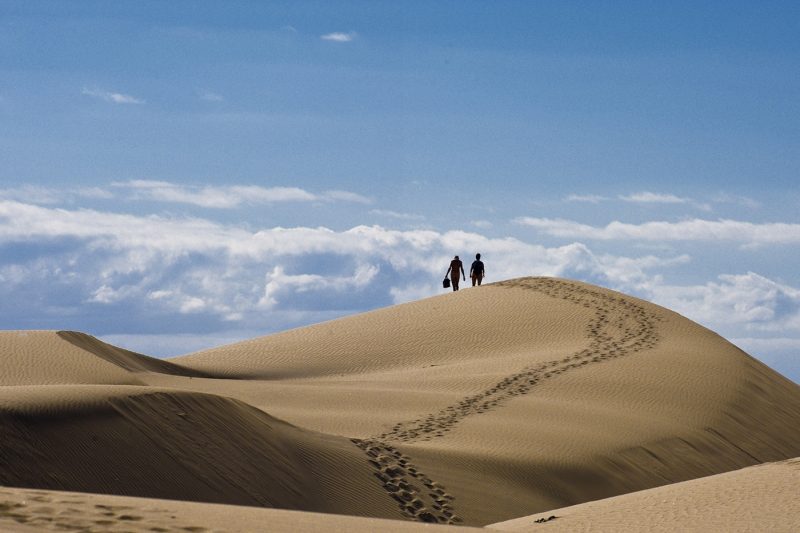 Traverse the rolling dunes of Maspalomas, Gran Canaria © Turismo de Islas Canarias
Hit the beach
While we've established that there's lots more to do on the Canary Islands than simply laze on the beach, that doesn't mean you shouldn't. When there are beaches as gorgeous as the arcing, golden-sanded Playa de las Teresitas on Tenerife, or as jaw-dropping as Maspalomas on Gran Canaria, made up of countless sand dunes, you really should make a beeline for the beach at some point during your visit.
Go off-road
Whatever you do with your time on Lanzarote, make sure you see some of its famed volcanic landscape. There are plenty of ways to experience it, but one of the most exciting is via 4x4 on our high-octane shore excursion. A half-day Jeep safari will zoom you around some of the island's most mesmerising spots, including Timanfaya National Park, allowing you to gaze in wonder at the lunar-like beauty of the many craters, canyons and volcanoes.
Excited to explore the Canaries?