Five of the most romantic places in Europe for couples
Looking for memorable moments with your beloved? Head to one of these gloriously romantic spots
It's no secret that Europe is a paradise for couples. In fact, when you're seeking out a romantic European trip the difficult bit isn't finding somewhere suitable, it's in narrowing down the hundreds of beautiful and atmospheric choices available. To help you on your way, we've rounded-up our five favourite romantic spots in the diverse continent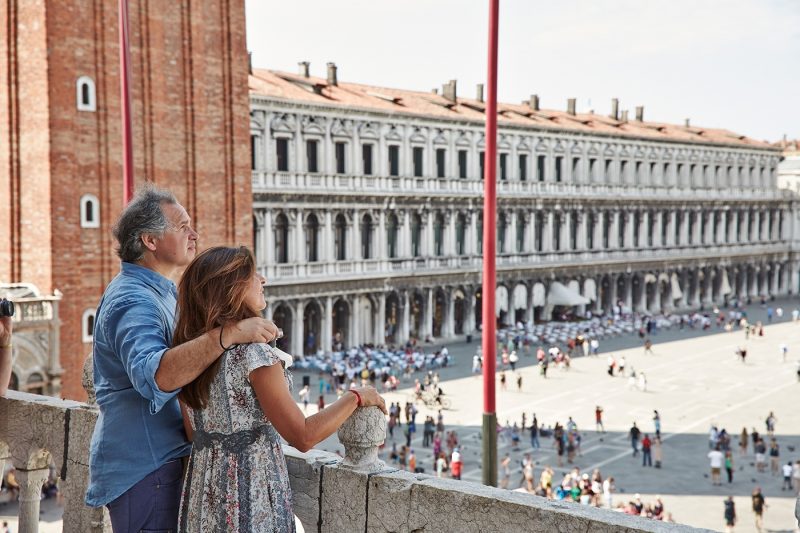 The world-famous Piazza San Marco in Venice, Italy © Princess
1. Venice, Italy
Frequently named as one of the most romantic cities in Europe, Venice feels like it was built especially for couples. The city is positively teeming with blissfully romantic activities, from marvelling at the Grand Canal views offered on the Ponte dell'Accademia bridge together, to cosying up on a gondola ride through the sprawling canals. The latter is in fact frequently cited as one of the most romantic things to do anywhere in the world, let alone in Europe. Opt for a gondola ride as part of a shore excursion and you can visit majestic St Mark's Square and Doge's Palace in the city as well.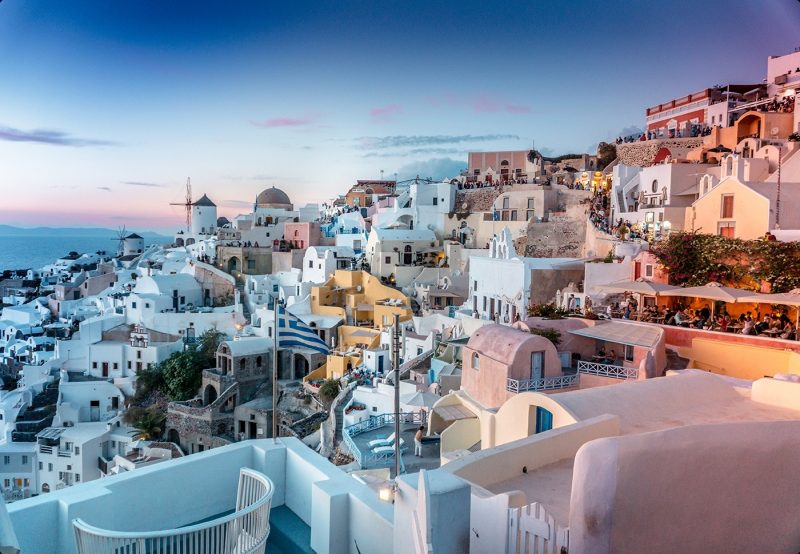 The white-washed rooftops of Santorini © Heidi Kaden/Unsplash
2. Santorini, Greece
Greece is blessed with hundreds of stunning islands to choose from, but none are quite as magical as Santorini when it comes to picture-perfect romantic locations. Speaking of which, Oia is the undisputed highlight in this category. This captivating village on the island is renowned for its whitewashed buildings, all dashed with sapphire-blue, and its spellbinding sunset views. This place simply oozes romance.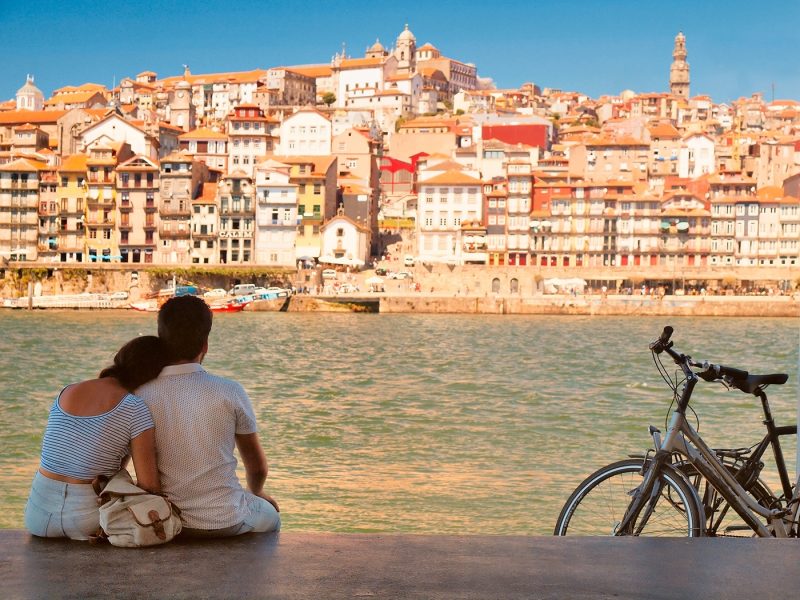 Share a special moment overlooking the Douro river in Porto © Getty Images
3. Porto, Portugal
Lisbon often gets all the attention when it comes to Portuguese holidays, but that just makes the country's 'second city' even more intriguing. With its winding streets, wealth of cosy bars and restaurants, and dramatic views across the Douro river (which are jaw-dropping at sunset), Porto is rightly one of the top holiday destinations for couples. For an intimate walk, we recommend exploring the verdant gardens of the Palácio de Cristal for a few hours before visiting one of the city's famous cellars for a swig (or three) of some local port together. Cheers to that!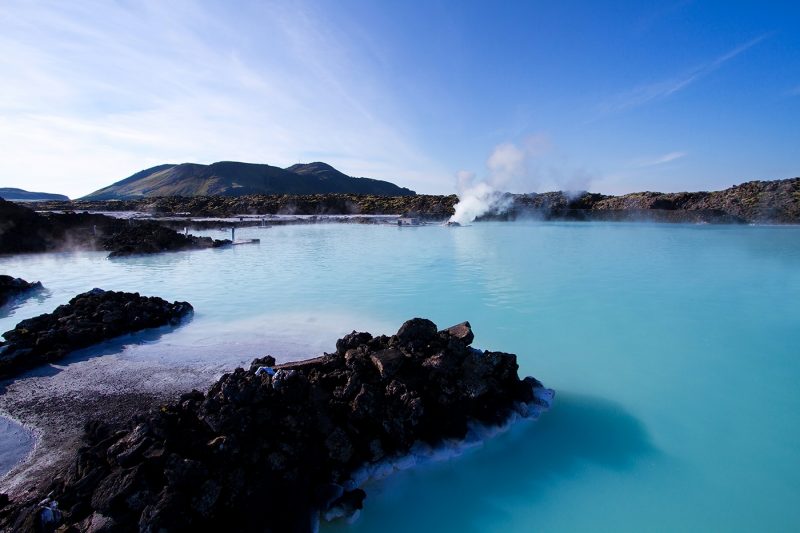 Reykjavik's unmissable Blue Lagoon © Frank Denney/Unsplash
4. Reykjavik, Iceland
Reykjavik's credentials as a sightseeing hotspot are well-documented, but it's also a fantastic place to escape to for a unique romantic break. Being a small city, Reykjavik has a peaceful, leisurely feel and there are plenty of activities to do as a couples. Firstly, indulge in a relaxing trip to the Blue Lagoon, a huge outdoor and indoor spa warmed by geothermal energy, meaning that it stays naturally warm even in the depths of Iceland's frosty winters. For some extra romance, head down to Reykjavik's waterfront for a spot of stargazing when the sun goes down – if you're lucky you might even catch a glimpse of the famed northern lights as well.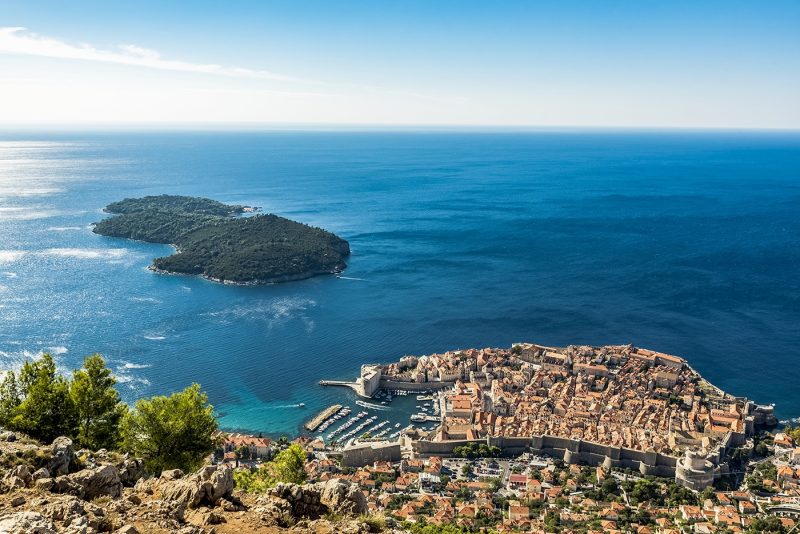 A view of the Old City of Dubrovnik and Lokrum Island © Dosfotos/Robert Harding
5. Dubrovnik, Croatia
It's not hard to be swept up by Dubrovnik's charm. With its winding, cobbled streets and delightfully pretty buildings at every turn, the city's Old Town is an ideal place for couples to wander through, stopping at one of the many local cafés and bars along the way for some well-deserved refreshments. Afterwards, consider hopping on a ferry to Lokrum, an island that sits just a few hundred metres from Dubrovnik's coast, but which feels a million miles away thanks to its exotic scenery and tranquil atmosphere. It's perfect for a romantic walk or just as the backdrop for gazing into each other's eyes.
Excited to explore Europe?