Why Scotland's food scene is on the rise
Fine produce, culinary talent and a thriving dining scene has put Scotland's gastronomic offering on the map
Traditionally, Scotland doesn't rank highly in the epicurean league table, where the likes of Italy, Spain and France continually dominate the top. It's not known the world over for its delectable national dishes, such as Greece's moussaka, Thailand's pad thai or Japan's soul-warming ramen, either. When it comes to food, Scotland's traditional offering reads as porridge, neeps, tatties, haggis and potato scones, while more modern references come by the way of deep-fried Mars bars, which became a popular snack in the 1990s. Other Scottish dishes have names that sound like mythical, rather frightening, medieval giants – Cullen skink (creamy smoked haddock soup), skirlie (fried oatmeal with meat fat and onions) and rumbledethumps (mashed potato with bacon and cabbage) – though taste a lot nicer than they sound, even if you don't require teeth to eat them.
As hearty as the above are, their flavour and finesse aren't often the subject of culinary praise. But, in recent years, Scotland's gastronomic reputation has blossomed. Demand for the country's consistently high-quality food and drink exports has increased, while the dining scene in cities such as Glasgow and Edinburgh have flourished, and not just with new global food offerings – local chefs are championing homegrown produce and have begun to reinvent Scottish cuisine.

With a population of around 5.4 million people, Scotland is one of the least densely populated countries in Europe, which means there's vast land for farming and agriculture. But space to roam isn't the only contributing factor to Scotland's fine produce, such as beef, fish and dairy. Barrie Turner, chief executive officer at The Aberdeen-Angus Cattle Society, says, 'Many people put it down to the purity of the water here, which is the nutrient required by all living organisms – plant or animal. Due to our small population, the clean air is also a factor.'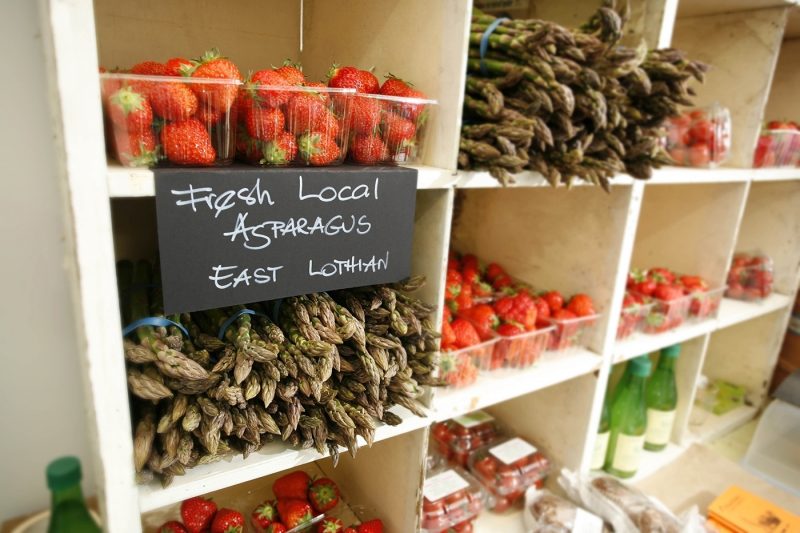 Scotland's fine produce is in demand © VisitScotland / Paul Tomkins
And while Scotland's superior produce is acknowledged nationally, much of it is sent abroad. According to the Department for International Trade, exports of food and drink from Scotland in 2018 were worth £5.8 billion. 'Our products are in high demand across the world, including in markets themselves famous for their food and drink – from France to China to Japan. And it's not just our whisky and salmon that people want. You can find Scottish gin in Thailand and Australia, and our oatcakes and cheeses in the USA and Canada,' says Beverley Hart, communications and marketing director for Scotland Food & Drink.

Last summer, former secretary of state for international trade Dr Liam Fox said, 'Despite the world economic slowdown, Scottish food and drink businesses are performing exceptionally well in international markets.'

Demand on home soil is increasing, however. 'There is a growing interest in Scottish produce from our visitors and Scottish consumers, which can be seen in the increase of food experiences on offer. From restaurant menus bursting with local produce, street-food festivals, farm stays, brewery and distillery visits, there are so many opportunities to sample the unique flavours Scotland has to offer,' explains Hart.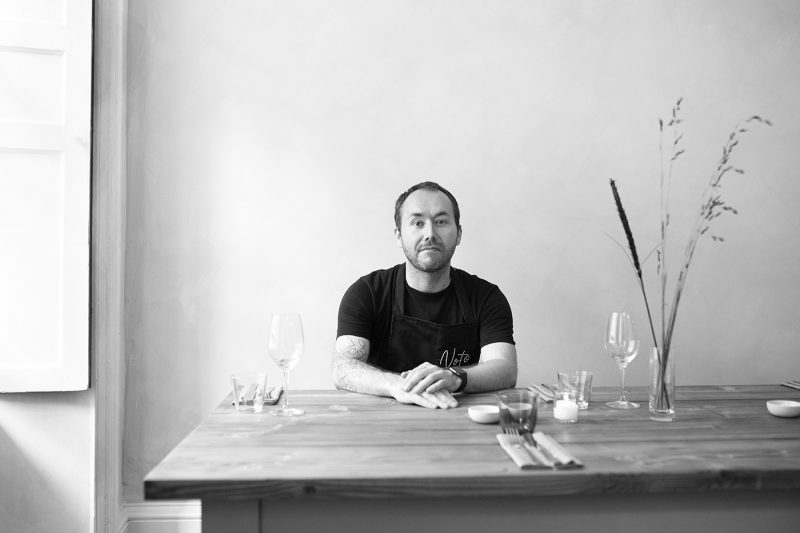 Stuart Ralston, chef-owner of Noto in Edinburgh © Kristie de Garis
Born and raised in Scotland, chef Stuart Ralston left to work in New York before returning to open his restaurant, Noto, in Edinburgh. He says that while 'the produce has always been here', the demand for it from local restaurants is more recent. This shift in attitude has been important for the growth of Scottish cuisine. Restaurants like The Gannet in Glasgow serve seasonal modern food with every ingredient – Scotch partridge, Loch Melfort sea trout, brown crab from the Fife village of Pittenweem – sourced from Scottish suppliers. The Three Chimneys in the Isle of Skye takes the idea even further, with most of its ingredients sourced from local foragers, crofters, fishermen and farmers – all a few miles from the restaurant's door.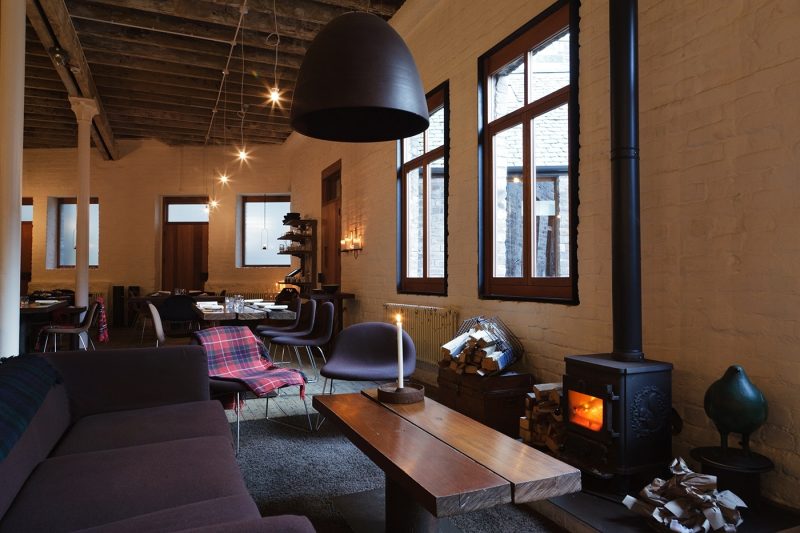 The cosy interior of Timberyard © Timberyard
Sitting in the shadow of Edinburgh Castle, Timberyard is fully aware of the goodness grown on its doorstep, too; much of what's on the menu has been foraged locally. Andrew Radford, who runs Timberyard with his wife and two sons, says, 'I'll bring things home and Ben, who is head chef, and his brother, who runs the bar, will both be keen to get hold of it and create something new for the bar or kitchen.'

Andrew was an early advocate for using homegrown ingredients. As a head chef, he learned from local producers that not a lot of their food was being sold to Scottish restaurants, so he formed a small association of chefs who would buy it and then shout about it. It's not just Scotland's food industry that's changing though, the palates of diners are, too. Not only have their tastes become more exotic but the provenance of ingredients is increasingly important, quite notably in places like Scotland's capital. Edinburgh is a city that relishes the independent and artisan, and its liberal population has helped a growth in eateries that didn't exist before, serving food that is nuanced, thoughtful and creative.
I left because there wasn't a lot of choice, but food culture here is changing
Stuart Ralston of Noto, Edinburgh
Ralston, whose restaurant Noto on Thistle Street is inspired by both Asian cuisine and the free-flowing style of New York dining, explains: 'I left Edinburgh because there wasn't a lot of choice of places to cook [as a chef]. I moved to New York and would walk around the city wishing that there were taco restaurants and by-the-slice pizza places in my hometown. Now those things have finally trickled in [to Edinburgh]. Not only is it great to see but it's also changing the food culture here for the better.'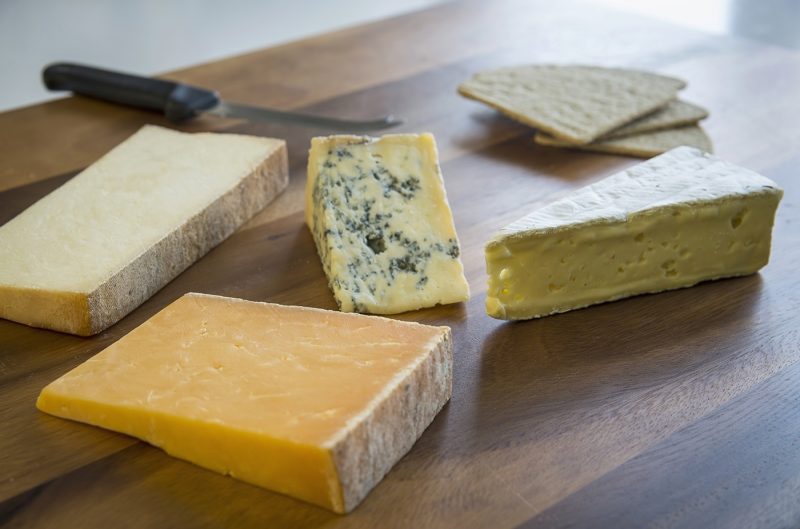 A selection of Scottish cheeses © Visit Scotland / Kenny Lam
Edinburgh's world-famous cheesemonger, family-run I.J. Mellis, which first opened in 1993, now has three stores in the city, along with shops in Glasgow and St. Andrews. 'There's a lot of opportunity to start something new in Edinburgh,' says Rory Mellis, son of founder, Iain. 'It's easy to raise your profile quickly, as the food scene gets a lot of good exposure here now. That means you can grow at a fast pace.' As well as running five stores, I.J. Mellis also sells its products wholesale to restaurants around the country. Last year, it had more new restaurants on its books than ever before.

While culinary expertise has long been established in Scotland – it's currently home to 10 Michelin-starred restaurants – new cooking talent is fast emerging, too. Timberyard's Radford says: 'Young people are coming through who have worked for big-named chefs in London or elsewhere but return to Scotland because it offers such a great life-work balance. There is a renaissance happening in Scotland.'
Excited to explore Scotland?