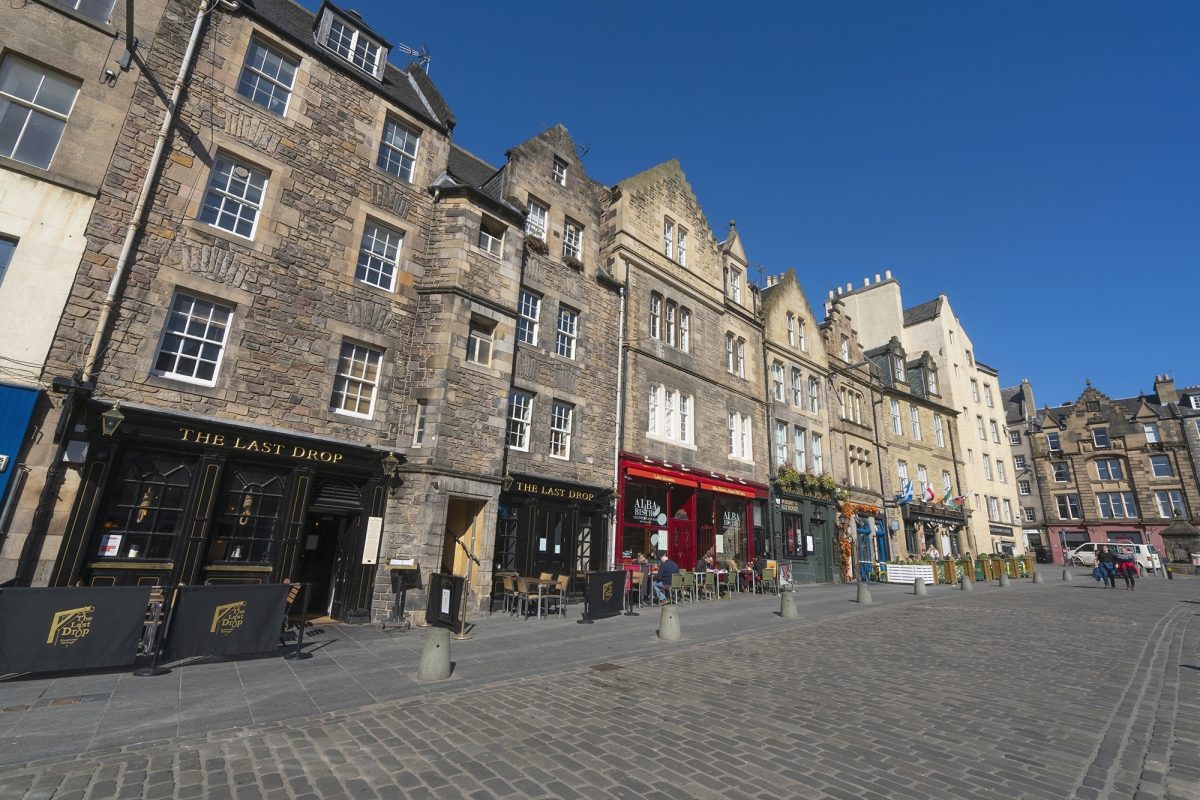 © Visit Scotland / Kenny Lam
Five unmissable places to eat in Edinburgh
Discover where to sample some of the best homegrown food in Scotland's capital
While Edinburgh is known for its majestic architecture, verdant green spaces and captivating history, the Scottish capital also boasts a buzzing, blossoming food scene. From artisan baked goods to locally-caught crab, the city won't fail to satisfy your tastebuds – or fill your stomach.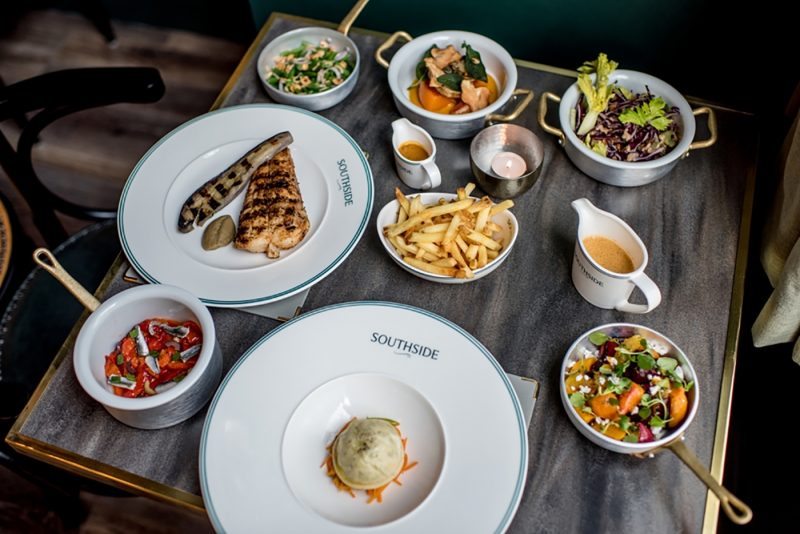 Prepare for a feast at Tom Kitchin's Southside Scran © Southside Scran
Southside Scran
Best for: a meat feast
One of Tom Kitchin's set, this chic bistro in Bruntsfield has an open Maestro Rotisserie as its centrepiece. Every day, this rotating grill cooks cuts of Scottish meat and roasts local corn-fed whole chickens, which come served with sides such as gooey macaroni cheese and buttery fondant potatoes. Arrive hungry and be sure to save space for the apple soufflé dessert.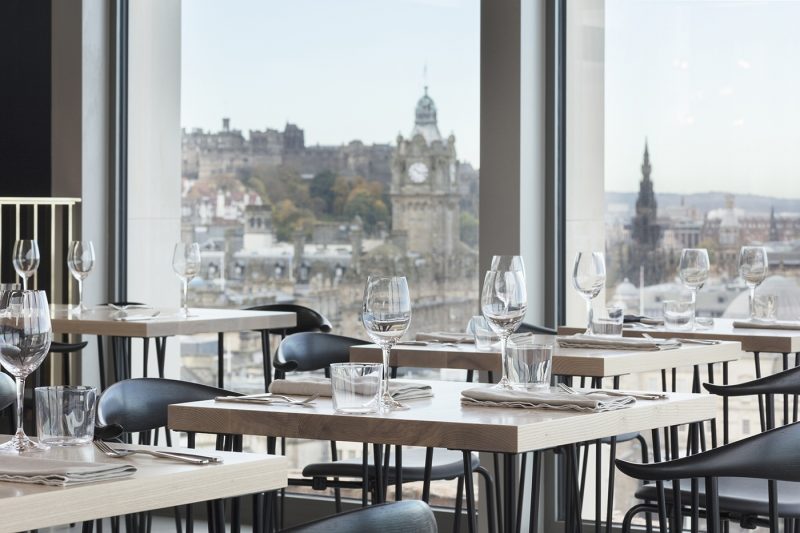 Enjoy incredible views as well as quality food at The Lookout © The Lookout
The Lookout
Best for: a spectacular panorama
Suspended, quite literally, on Calton Hill in the city centre, The Lookout has an unrivalled view of the city. Located in one of Edinburgh's old Observatory buildings, the restaurant serves its own take on seasonal, modern Scottish cooking. While the menu is ever-changing, dishes such as truffle and cauliflower tart, and lobster brioche will give you food for thought.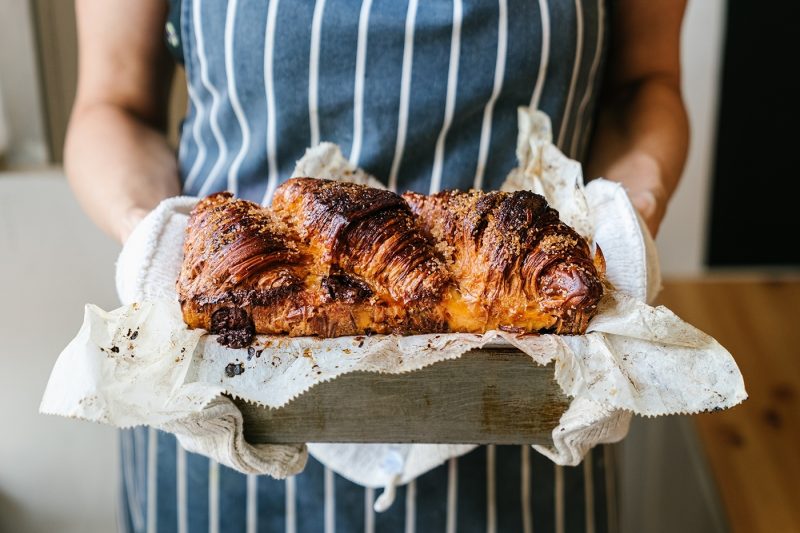 Delectable baked goods at Twelve Triangles © Twelve Triangles
Twelve Triangles
Best for: irresistible baked goods
This bijou bakery produces all its bread and pastries from scratch using slow-fermentation sourdough, made with locally milled flour. The icing, fillings and toppings for its sweet treats are sourced locally, too. Choose from cinnamon buns, tahini and chocolate croissants, and blackcurrant doughnuts (if you can, that is) and walk to the pretty nearby areas of Stockbridge or Dean Village to savour the flavours.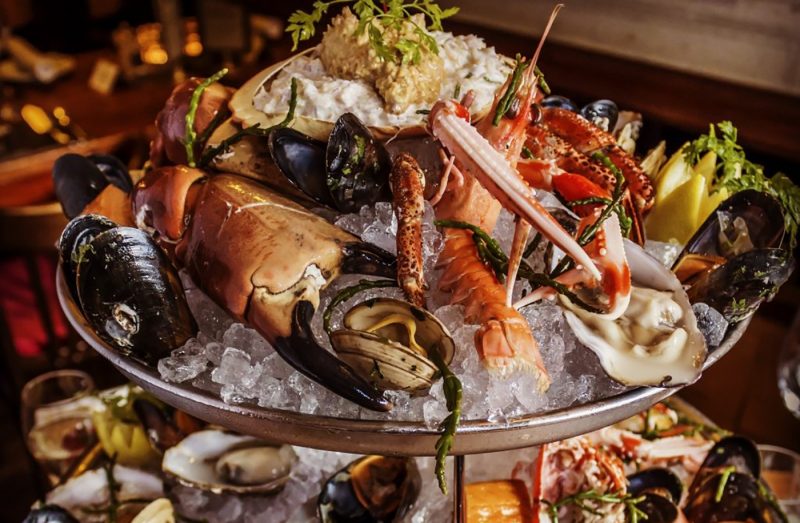 Fresh, locally-caught seafood piled high at Ship on the Shore © Ship on the Shore
The Ship on the Shore
Best for: a classic fish supper
This Edinburgh stalwart sits right next to the Water of Leith and is renowned for its abundant seafood platters. Here, the oysters, crab claws, langoustines, smoked salmon, Arbroath smokies and lobsters (to pick just a handful of sea delights) are all caught in Scottish waters, so it's a must-try for any seafood lover visiting the city.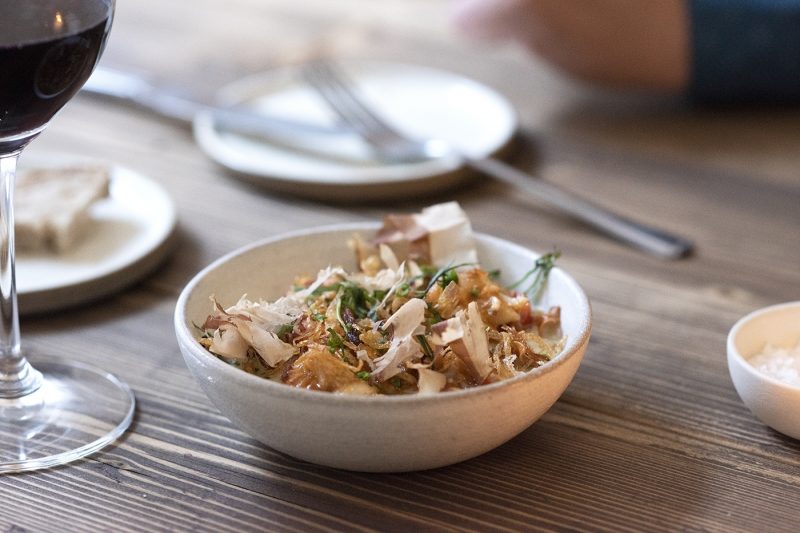 Noto, where Scottish produce is served with Asian flair © Kristie de Garis
NOTO
Best for: a Scottish take on New York-chic
Asian flavours and Scottish produce, all served on New York-style small plates, Noto is a real fusion of tastes and cultures, but definitely a winning combination. If you can get a reservation at this buzzing restaurant, be sure to order some of the succulent North Sea crab and a piece of the sticky fried apple pie. Delicious.
Excited to explore Edinburgh?