Why Alaska should be your next holiday destination
Welcoming cities, bucket-list experiences, locally sourced onboard menus and deck views to make your jaw drop…
While famous for its rugged landscapes, sprawling wildlife and exhilarating activities, a holiday in Alaska isn't just for the adventurous. With Princess, there are so many different ways to get to know the USA's largest state, whether it's food, culture or pure relaxation that you love most. A cruise to Alaska is a bucket-list trip whatever your interests or agenda – discover why below…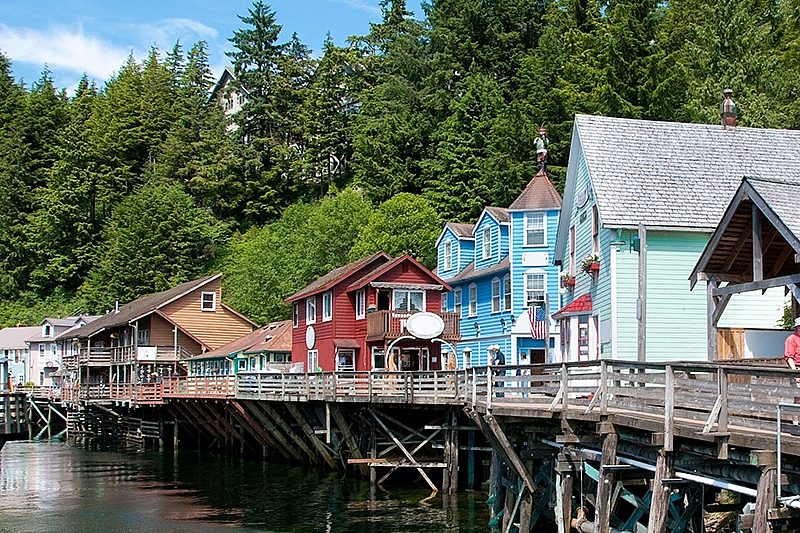 Discover the pubs and local shops in Ketchikan town © Princess
An array of itineraries, all stopping at brilliant destinations
It's not a 'one-size-fits-all' policy when it comes to our Alaska cruises, as we have so many to pick from. For those who enjoy city life, Ketchikan, located on the southeast coast, is home to the world's largest collection of Native American totem poles, while also offering visitors the chance to crawl its local pubs or springboard to Misty Fjords National Monument, a glacier-carved wilderness featuring fjords, waterfalls and towering mountains. Then there's the state's capital, Juneau, where you can shop for handmade crafts, embark on a foodie walking tour or go whale watching.
For something completely different, bike ride through the rainforest in Dyea, accessible from the port of Skagway, where you'll cycle around historic ruins, coastal tidal flats and wildflower meadows.

We have a huge selection of Alaska cruises to choose from, spanning a range of durations, calling at various port stops and departing and returning from different locations. Some of our most popular Alaska itineraries are round-trip sailings from Vancouver, Canada.
Scenery without stepping off the ship
If taking in the sights of Alaska via walking, hiking or sailing excursions (or any form of excursion, in fact!) isn't your bag, opt for an itinerary that includes some scenic cruising. Simply sit back and take in the breathtaking scenery as your ship slowly sails past some of Alaska's most jaw-dropping landscapes.

Princess is one of a select few cruise lines permitted to cruise through the crystal-clear waters of Glacier Bay National Park. Located west of Juneau, the national park is home to some of the world's most spectacular tidewater glaciers, such as Margerie Glacier. From the top deck, inside one of our lounges or from the comfort of your own balcony, admire majestic views and you might just spy chunks of ice shuffling off the glaciers and sliding into the sea. Local park rangers will also be onboard sharing exciting facts about Glacier Bay National Park as you sail past, as well as pointing out any wildlife. Keep your eyes peeled for humpback whales, porpoises, black bears, bald eagles and much more.

We also offer scenic cruising around Hubbard Glacier, the largest tidewater glacier in North America; College Fjord, which contains five tidewater glaciers; and Endicott Arm fjord leading to Dawes Glacier, which stands at over 600 feet tall.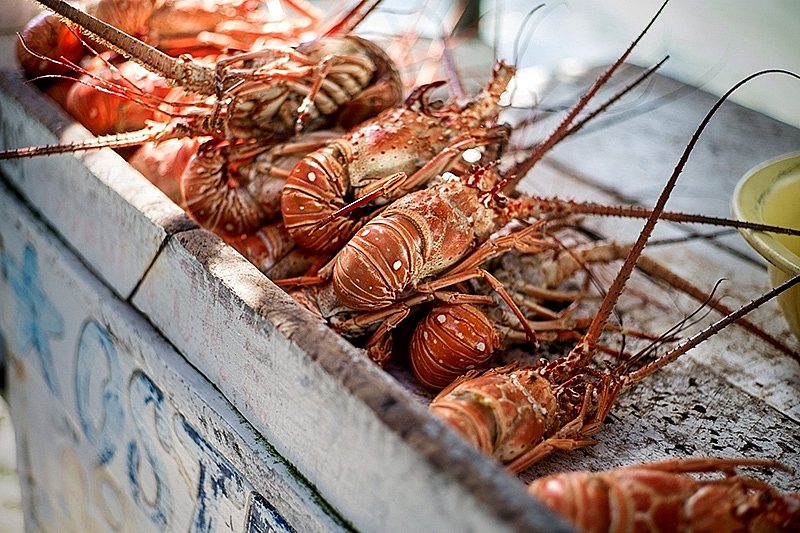 Tuck into the freshest Alaska seafood while onboard © Princess
A taste of Alaska onboard our ships
Jaw-dropping views aren't the only bit of Alaska you can experience onboard. Our award-winning North to Alaska programme enables guests to enjoy the flavours of this wild region in our restaurants and dining rooms, as we serve traditional Alaska dishes using the area's finest ingredients. Our Wild For Alaska Seafood menus champion the state's rich fishing heritage along with sustainable fishing practices, and feature everything from crab cakes to seafood chowder – a favourite from the city of Skagway. On top of that, our Cook My Catch shore excursions mean that guests can spend the day fishing for salmon or halibut, bring their catch back to the ship and then have it cooked for lunch or dinner by our expert chefs.

Away from the dining table, we're continually inviting Alaskans onboard to share with us what makes their state unique. Join local lumberjacks and totem-pole carvers as they give demonstrations, Glacier Bay National Park rangers as they explain the evolution of a glacier or listen to the thrilling stories of mountaineers who have climbed Denali. Discover more about the locals you can meet as part of our North to Alaska cruise activities here.
Time to explore on land
Want to go all-out on your holiday to Alaska? Why not opt for a landtour before or after your cruise, so you can see even more of the mesmerising state. Our Alaska cruisetours combine our 7-night Voyage of the Glaciers cruise with three to ten nights onshore, exploring inland places such as Kenai Fjords National Park, Copper River and Denali National Park, which is home to the highest mountain peak in North America. As part of the cruisetour packages, you'll travel to or from your ship via our exclusive Direct-to-the-Wilderness rail service and stay at our luxury Wilderness Lodges for the duration.

Unforgettable excursions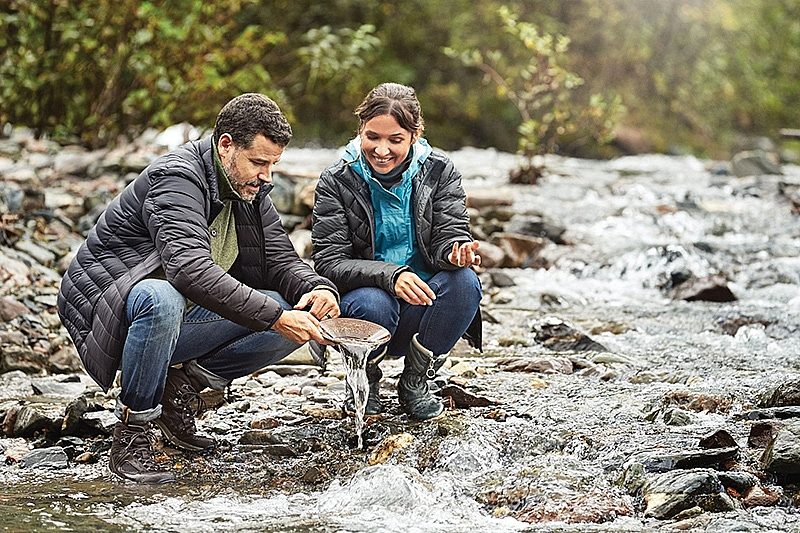 Enjoy your own gold rush while in Alaska © Princess
Excited to explore Alaska?