Five bucket-list experiences in Alaska
Alaska is known for its sheer scale and scenery, but also its opportunity for adventure. We spoke to lovers of and locals in this epic landscape to see what they enjoy doing in the impressive North American destination
When visiting Alaska, you'll never be short of adventure. If anything, deciding exactly which things to do in Alaska might present more of a challenge, so we've enlisted the help of both local Alaskans as well as Princess crew who spend a lot of time in the beautiful landscape to see how they recommend visitors spend their time to ensure you get the most out of your time in the stunning North American state. Here are their must-do Alaskan experiences...
1. See the wilds of the landscape at a national park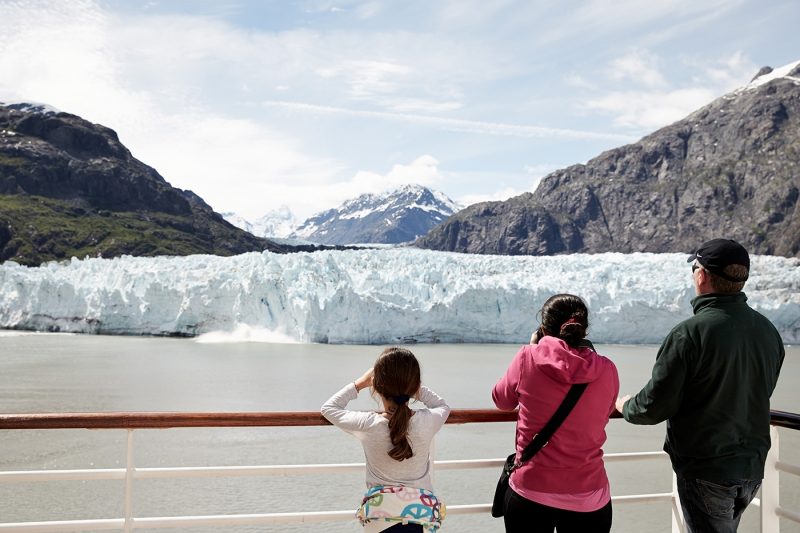 Princess
According to Laura Buchheit, who's been a US national park ranger since 1993 and currently works in Glacier Bay, the national parks in Alaska are a must-visit. "One of the most amazing things about Alaskan national parks is their expansiveness. As it's a designated wilderness with minimal development, you can't help but feel connected to nature. Our setting is ideal for families too, as Glacier Bay's unique wilderness means families can see wildlife and experience moments that happen once in a lifetime – these stories can be passed down through generations," she says.
2. Visit the historical town of Sitka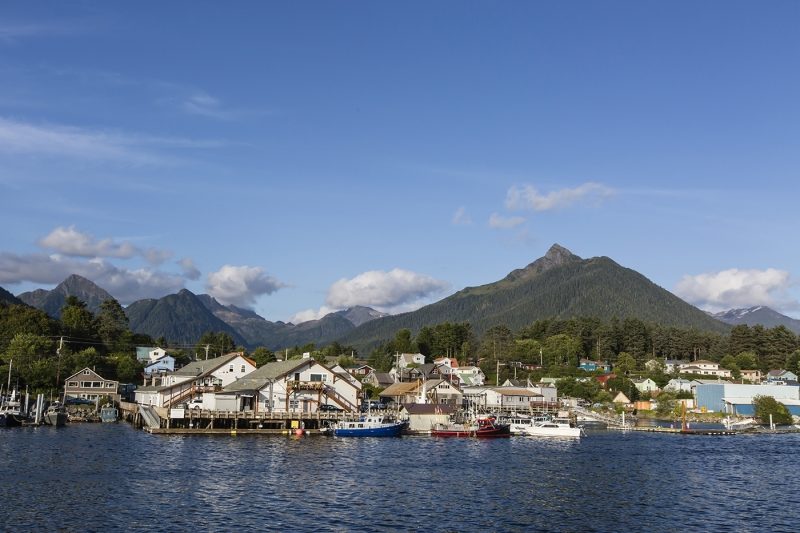 Robert Harding
Kenneth White, from Ketchikan, has been a Tlingit artist and totem pole carver for more than 10 years. He often demonstrates his craft onboard Princess cruises in Alaska and was enamoured by the town of Sitka when he spent time working there. "For anyone visiting Alaska, I thoroughly recommend a visit to Sitka. The history of the Russians and Tlingit in the area has always fascinated me and to have museums dedicated to telling that history is wonderful. When I first started carving, I had an opportunity to spend a month in Sitka to help carve a totem pole located in the national park there. Spending time with the people was a highlight and watching the herring fishing take place was intriguing," he says.
3. Try traditions you'll only find in Alaska – like dog mushing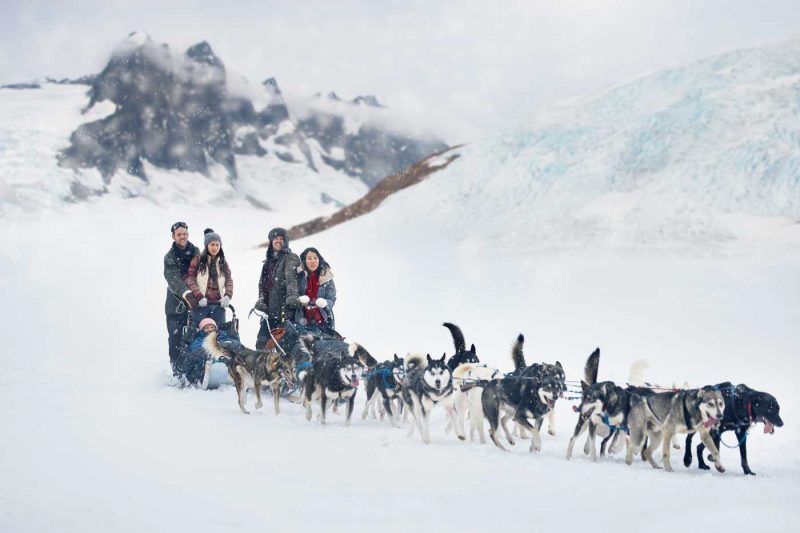 Princess
Libby Riddles is an American dog musher and the first woman to win the Iditarod, an annual long-distance dog-sled race across Alaska. She is keen for visitors to see the unique culture of the area. "The wilderness here is more vast than in other places, which gives you a real sense of freedom. Plus, the mountains, glaciers and wild animals create a completely unique experience. It makes the perfect backdrop to embrace traditions you'll only find in Alaska – like dog mushing. Try the Princess dog sledding on the Medenhall Glacier excursion in Juneau or the Dog Sledding and glacier helicopter flightseeing excursion in Skagway. Tours like these are well know but are still the most fun, in my opinion. Or visit Tagish Lake Kennels near Skagway, run by Yukon Quest racer Michelle Phillips. They offer a winter dog sledding adventure through the Southern Lakes, as well as a summer Tutshi Lake experience with cart rides, a musher's presentation, and a chance to meet the puppies."

Plan an Alaskan adventure now
4. Hike to the Upper Dewey Lake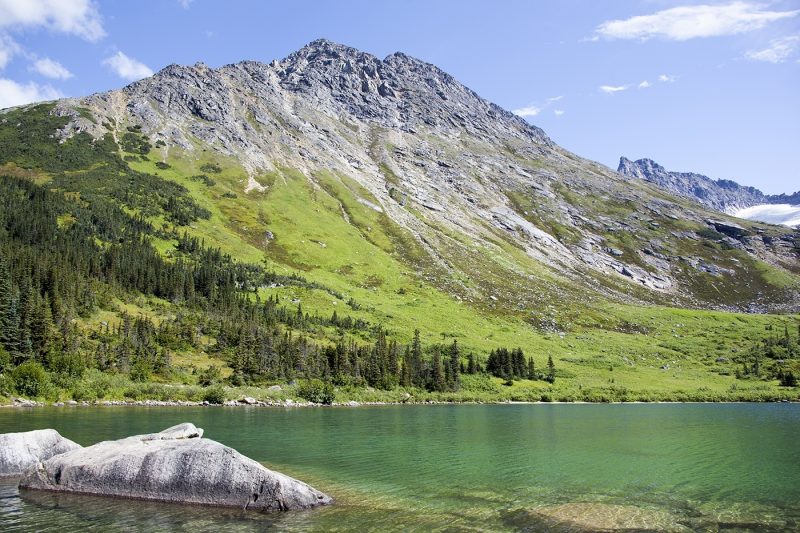 Getty Images
Willem Esterhuyse, a Senior Doctor for Princess who currently works onboard Sea Princess is especially enamoured with the outdoor activities on offer in Alaska. "The hiking in Alaska is unforgettable and the hike to the Upper Dewey Lake in the port of Skagway is a must. The trail starts about half a mile from where the ship docks and ascends 3,100 feet through a beautiful forest and ends at the stunning lake where there are picnic and barbecue facilities. At the beginning of the season this hike will have you waist deep in snow, yet two months later it is warm enough to swim in the ice cold water of the lake. I pack a few Alaskan Amber beers and a couple of halibut tacos in my backpack. It is quite a strenuous hike so by the time you reach the top you truly deserve it!" says Willem. "Alaska has no equal when it comes to natural beauty and for me, the best part of cruising through Alaska is the views. From majestic snow-capped mountains to glaciers that thunder when they calve, these are memories that last a lifetime," he adds.
5. Ride the Rocky Mountaineer – and always keep your camera ready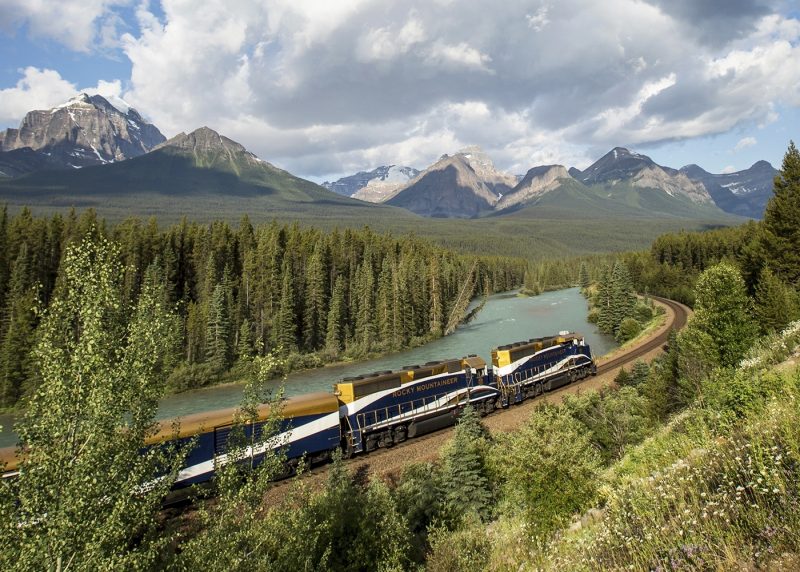 Wade Bush, a Train Manager on the Rocky Mountaineer (which guests can join on a Princess Alaskan landtour*) is keen to show passengers all the beauty of the unique Alaskan landscape. "The Rocky Mountaineer runs from April to October, starting and/or finishing in Vancouver, so our season coincides with Princess' Alaskan cruises well. It's a chance to see the beauty of the Western Canadian Rockies as well as Alaska and the Pacific Northwest coast. Pairing the two is epic. The variety especially is incredible. We travel from the urban ocean setting of Vancouver, through temperate rainforest, lush farmland, the semi-arid desert of Kamloops – and that is all before you hit the different mountain ranges. The trip culminates with the amazing Canadian Rockies. This journey allows you to detach from the stresses of daily life and connect with local places and cultures. My main piece of advice is always keep your eyes peeled – and your camera ready. The train will slow down for the truly incredible moments, but wildlife can appear and disappear in seconds. When we pass places like Pyramid Falls, people literally stop what they are doing and just take it all in."
*The Heart of the Rockies landtour through the Canadian Rocky Mountains is a way to understand this epic landscape, with onboard speakers as you travel through Alaska to your lodge. You'll see Banff National Park, drive along Icefield Parkway – one of the most scenic roads in the world – before joining a rail adventure on the Rocky Mountaineer.
Experience this stunning destination on an Alaskan cruise
There's still so much to explore in Alaska...