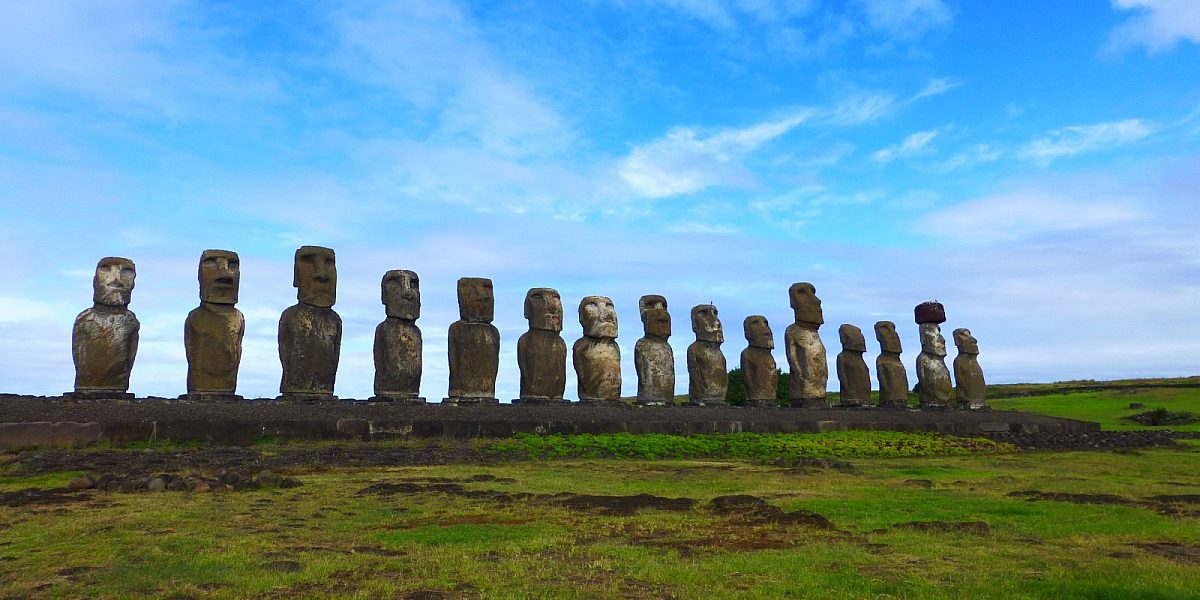 © Emerson Moretto/Unsplash
The South America Bucket List: Ten things you cannot miss in the continent
Cloud forests, ancient ruins, superlative wine and giant tortoises – life-affirming experiences are never far away when you're exploring South America
If you're looking for a holiday that's packed with bucket-list experiences, South America is the place to head. This vast continent has an abundance of things to see, do, eat and drink – so much so that you might need to be selective when planning your trip. As a starting point, we've rounded up some of our favourite South American places to visit, all of which offer once-in-a-lifetime activities. Enjoy!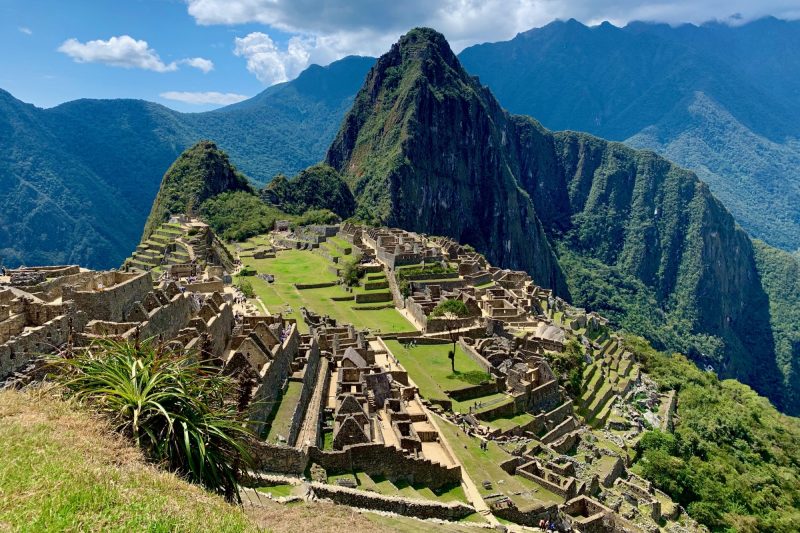 The unmissable Inca ruins of Machu Picchu in Peru © Agnieszka Mordaunt/Unsplash
Explore Machu Picchu
There's a reason why this ancient site of Inca ruins is on everyone's bucket list. With around 200 buildings in the current archaeological site, which sits on a mountain ridge in the eastern part of the Andes in Peru, Machu Picchu is an extraordinary place that has the power to wow, even if you've seen countless photographs of it over the years. Sitting 2,430 metres above ground level, this Peruvian wonder takes a little planning to arrive at, but if you want to go all-out and experience it fully, consider a three-day tour with Princess from Lima that covers both Machu Picchu and the historic city of Cusco.
Indulge in Argentina's wines
If you love an Argentinian Malbec, you're guaranteed to find the best of it when visiting its homeland. But when in Argentina, wine fans should branch out a bit, too – Torrontés, Bonarda (also known as Douce Noir), Syrah, Pinot Noir and Tempranillo and are all produced in Argentina and there are fantastic examples of each to sip your way through here. The country's top wine regions are mostly located in the west, near the Andes, but even if you're in the energetic capital of Buenos Aires, there's no shortage of wine bars and tasting rooms showcasing local pours.
Party in Rio de Janeiro
Rio's show-stopping carnival, which is the biggest carnival in the world and starts on the Friday before Lent, is obviously the hottest date in everyone's annual calendar. But don't worry if you're visiting at another time of year, as there are opportunities to party in this electric city all year round and any time of day or night. You can hop between botecos (small neighbourhood bars), hit higher-end cocktail spots, like the stylish Liz Cocktails & Co where negronis and martinis rule the roost, or enjoy the constant party atmosphere on Copacabana Beach. There's always fun to be found in Rio.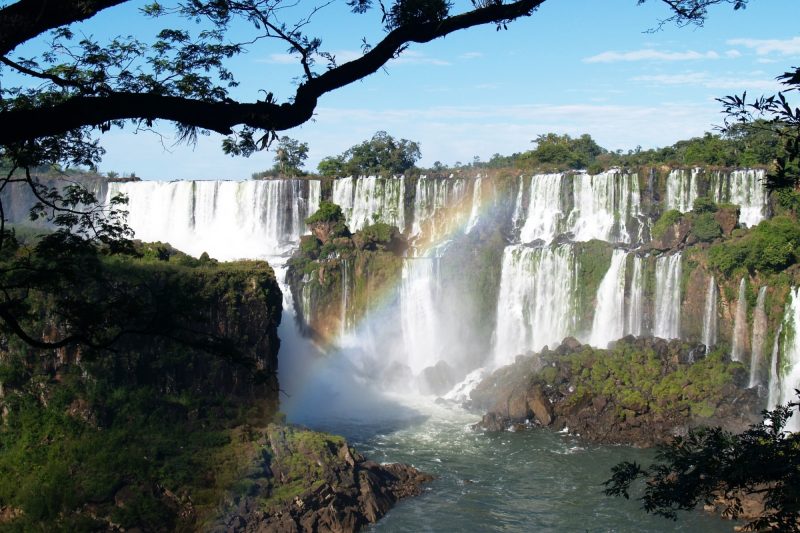 Move over, Niagara: feel the spray at stunning Iguazu Falls © Peter Burdon/Unsplash
Be bowled over by Iguazu Falls
Niagara Falls features on many a global bucket list, but South America's Iguazu Falls is a truly mighty spectacle that shouldn't be missed either. Visible from both Argentina and Brazil, Iguazu comprises of 275 individual falls and stretches over 2.5km, with around 450,000 cubic feet of water spilling down into the Iguazu River below. The fact that it's surrounded by luscious rainforest just adds to the wonder here. Excited to see for yourself? You can visit Iguazu from Buenos Aires and Rio de Janeiro on different Princess excursions.
Marvel at Easter Island's monoliths
There's still a lot of mystery and mysticism surrounding the fascinating stone statues, known as moai, on Easter Island. Scientists continue to debate over when the island was colonized, how the statues were transported, what they mean and why this civilization collapsed. But aside from these famous figures, thought to have been carved between the years 1250 and 1500, there's plenty more to enjoy around Rapa Nui (Easter Island's original name). Much of the island is a wonderfully scenic national park, which visitors can wander through, while there are also extinct volcanic craters to marvel at and picture-perfect, white-sanded Anakena beach to relax on.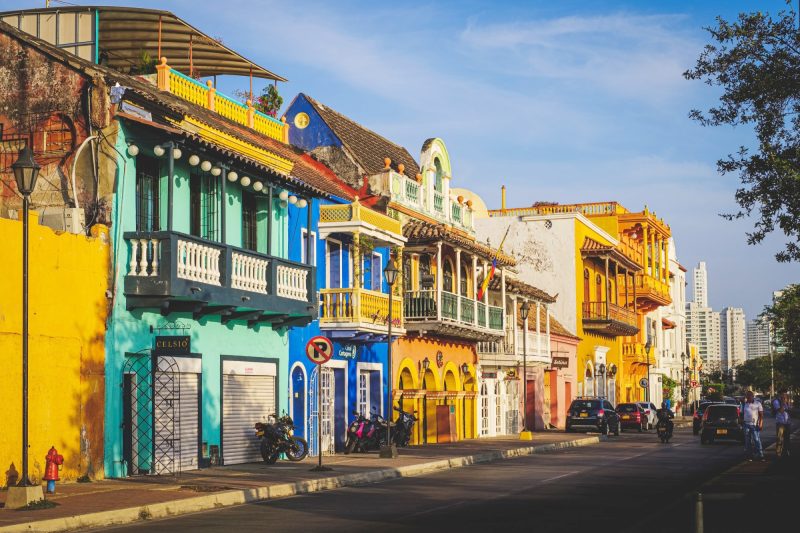 See the beautiful, bold colours of Cartagena's Old Town © Leandro Loureiro/Unsplash
Wander through Cartagena's Old Town
Located in the north of Colombia on the country's Caribbean coast, Cartagena is full of colour, history and incredible architecture. The place to appreciate all of this (plus much more) is the city's Old Town. As well as historical sites like the fortified city walls and centuries-old monasteries, there are also more modern attractions, such as the Museo de Arte Moderno. The Old Town bustles with great bars and restaurants, too. We'd recommend seeking out Café del Mar, an al fresco bar that sits atop the city walls and offers panoramic vistas across all of Cartagena. Come for the views, stay for the exceptional cocktails…
See nature in action on the Galápagos Islands
Giant tortoises, penguins, sharks, marine iguanas, sea lions, hawks… These are just some of the many creatures that call the Galápagos Islands, a gloriously wild archipelago in the Pacific Island, home. Much of the wildlife and marine life here is endemic and was studied by Charles Darwin during the second voyage of HMS Beagle in 1835. Even though the islands are part of Ecuador, the region can also be reached from Pisco, in Peru, as part of a five-day adventure with Princess that also includes a visit to Peru's capital, Lima.
Walk through the clouds in Ecuador
Thanks to a high-altitude location and heavy rainfall, cloud forests are engulfed by a pillowy mist almost year-round, giving them a magical and surreal quality. A significant proportion of the planet's cloud forests are found in South America and Central America, including many in Venezuela, Ecuador and Colombia. Ecuador's expanse of cloud forest lies straddling the Andean Mountains in the north of the country, easily reachable from its capital, Quito, and a slightly longer journey from the port city of Manta. Either journey is worth making for a wander through such fairy-tale-like scenery.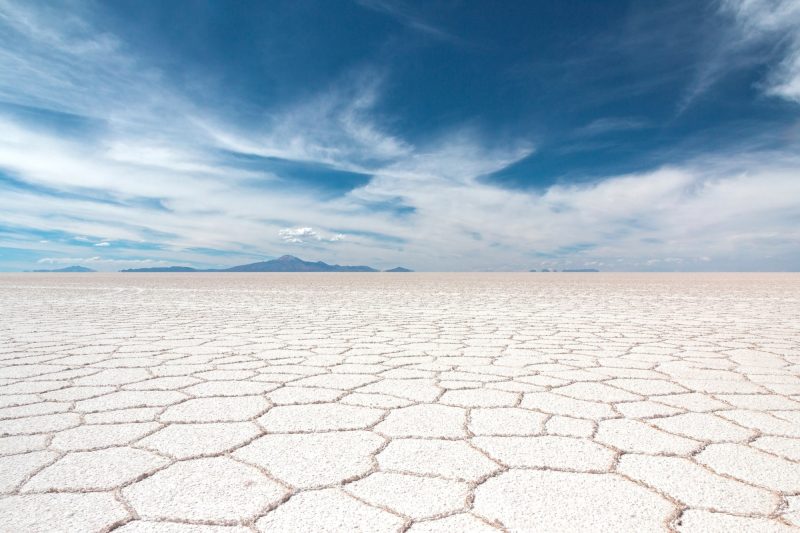 The breath-taking Salar de Uyuni (salt flats) in Bolivia © Samuel Scrimshaw/Unsplash
Navigate the world's largest salt flat in Bolivia
Salar de Uyuni in Bolivia is a truly remarkable sight. The result of dried-out prehistoric lakes, the world's largest salt flat spans almost 4,000 square miles and offers a different view depending on the weather. Visit in the dry season and you can traverse a snow-white, seemingly never-ending expanse that melts into the horizon, while the water reflection here during the rainy season gives the impression you're walking over a giant mirror.
Gaze up in Rio de Janerio
Aside from all the partying, you can't visit Rio without peering up at Christ the Redeemer, the iconic statue of Jesus Christ that towers over Brazil's second-largest city. The statue, which was designed by French sculptor Paul Landowski and then built by Brazilian engineer between 1922 and 1931, sits on the peak of the 700-metre-high Corcovado mountain in the Tijuca National Park and is 30 metres tall. Regardless of religious views, this landmark sight is something to behold.
Excited for a South American adventure?