The ten best things to do in Rio de Janeiro, Brazil
Museums, mountains, culture and cocktails – Rio has it all, so make sure you see the best bits when visiting
It's not known as 'cidade maravilhosa' ('marvellous city') for nothing – Rio de Janeiro is a brilliant, vibrant hub of activity, colour and life, known around the globe for Copacabana beach, caipirinhas and its iconic Christ the Redeemer statue. In such a huge, thriving city, it can be difficult to know how best to spend your time, so if you're pondering what to do in Rio de Janeiro when you arrive, here's our list of the Brazilian city's highlights.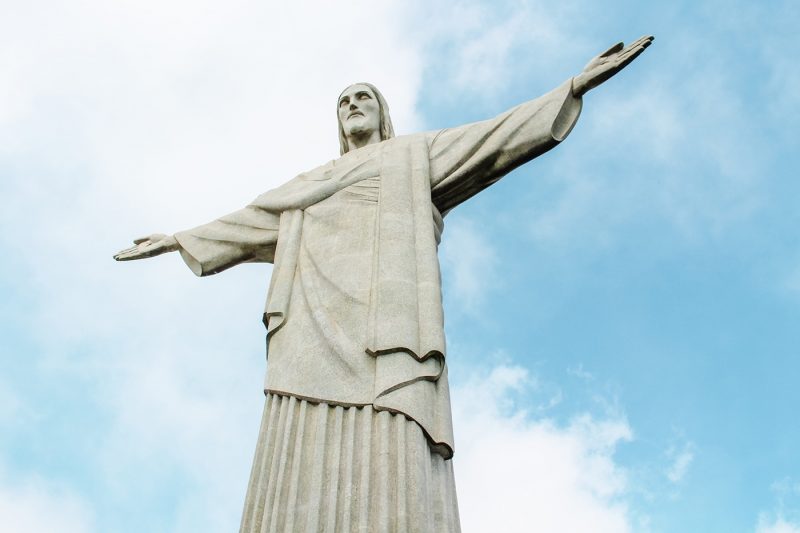 The icon of Rio: Christ the Reedemer © Ckturistando/Unsplash
See a masterpiece in the clouds
The statue of Christ the Redeemer towering above the city is one of the most iconic and enduring images in South America, making it unmistakably the number-one attraction in Rio de Janeiro. There are various ways to arrive at this 30m-tall marvel, including via a Princess half-day excursion that begins with a train ride through the wild Tijuca Forest.
Get cultural at Museu de Arte do Rio
Give yourself an enlightening intro to Rio's social and historical soul at Museu de Arte do Rio, a fascinating but easily digestible museum of artworks and artefacts. Here, you could encounter anything from an exhibition on the history of samba to an exploration of the city's varied architecture.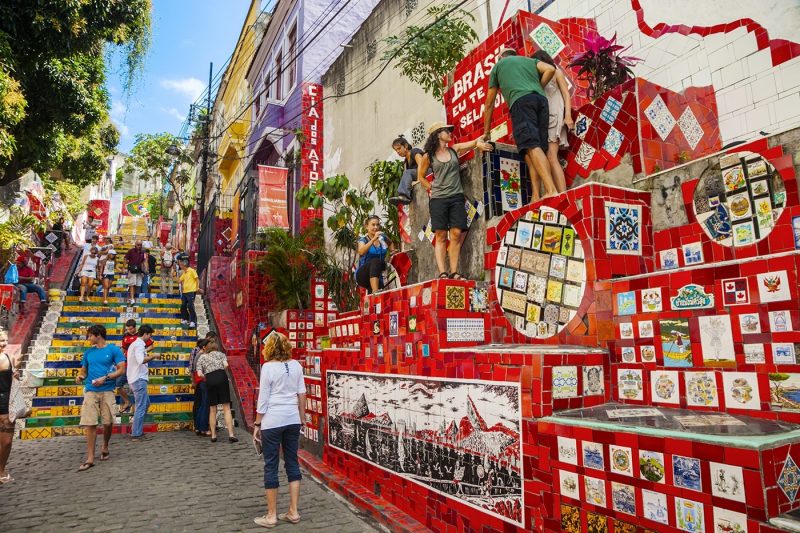 Don't miss the colourful Escadaria Selarón © Gonzalo Azumendi/Robert Harding
Climb up (or down) the Escadaria Selarón
This gloriously photogenic public staircase, covered in colourful mosaic patterns, was made not by a Brazilian, but instead by Chilean artist Jorge Selarón, who fell in love with Rio (join the club, Jorge) and wanted to give something back the city. He honoured the city rather generously, as you'll see when you scale the 215 stunning steps that connect the Santa Teresa and Lapa neighbourhoods.
Hit the beach
Take a stroll along Copacabana beach, which will be most lively by the afternoon. Whether you walk along the patterned promenade, with its distinctive black and white mosaic, or choose to get the sand between your toes on the beach itself, this legendary stretch cannot be missed. Along the beach, you'll find stalls selling street food, fresh coconut and plenty of local crafts.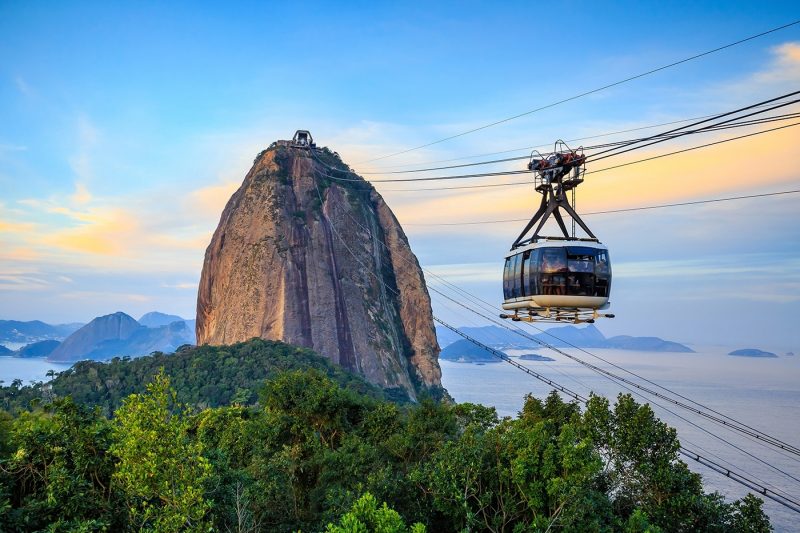 Ride the cable car up to Sugarloaf Mountain © Shutterstock
Head into the sky
Fuel up before heading to one of Rio's must-see attractions: Sugarloaf Mountain. It's an easy hike up to the top of Morro da Urca (approximately 30 minutes), where you can then take a cable car to reach the summit. Alternatively, take two cable cars for the whole journey. However you get to the top, you'll be rewarded with jaw-dropping views across the whole of Rio. You can also experience Sugarloaf Mountain as part of a Princess guided half-day tour that takes in other key Rio sights.
Sip a caipirinha
Brazil's national drink is a zingy masterpiece. Made with cachaça (a sugarcane spirit), wedges of fresh lime, sugar and plenty of ice, caipirinhas are delightfully refreshing in the South American heat. Ubiquitous in Rio, you won't have any trouble tracking one down, but some of the best caipirinhas are served at Academia da Cachaca, which offers a dizzying variety and also gives you some history on the sugarcane spirit that gives caipirinhas their kick.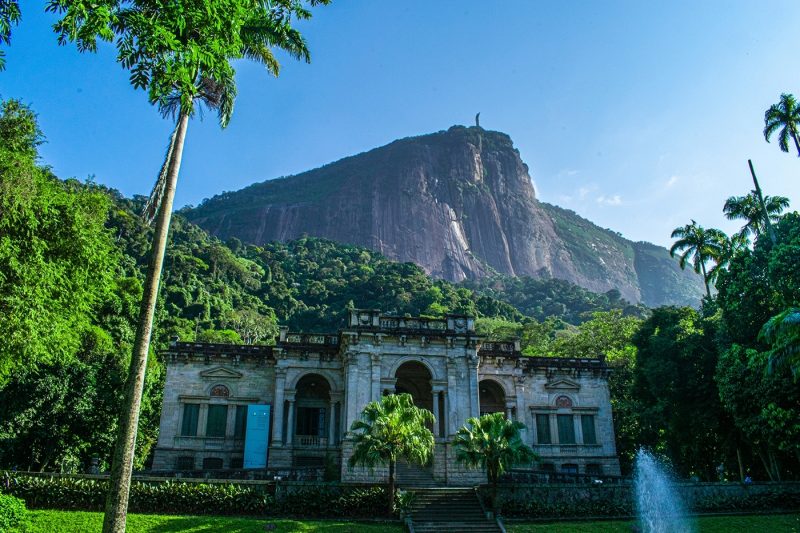 Parque Lage comes with verdant gardens and views of Christ the Reedemer © Gabriel Santos/Unsplash
Experience some park life
Parque Lage is one of Rio's loveliest and most interesting parks, and one of its most peaceful, as it's located just off the main tourist routes (although it's still easy to find). Luscious greenery and rich vegetation give the space a tropical feel and its position at the foot of the Corcovado mountain means you can catch a glimpse of Christ the Redeemer perched way up high in the distance.
Lunch in a mansion
Stay in Parque Lage and head towards its centrepiece, a grandiose 19th-century mansion, where you'll find Plage Café. The menu is a varied mix of Brazilian flavours, European-style brunch, burgers, pasta, salads and cakes – something for everyone, essentially.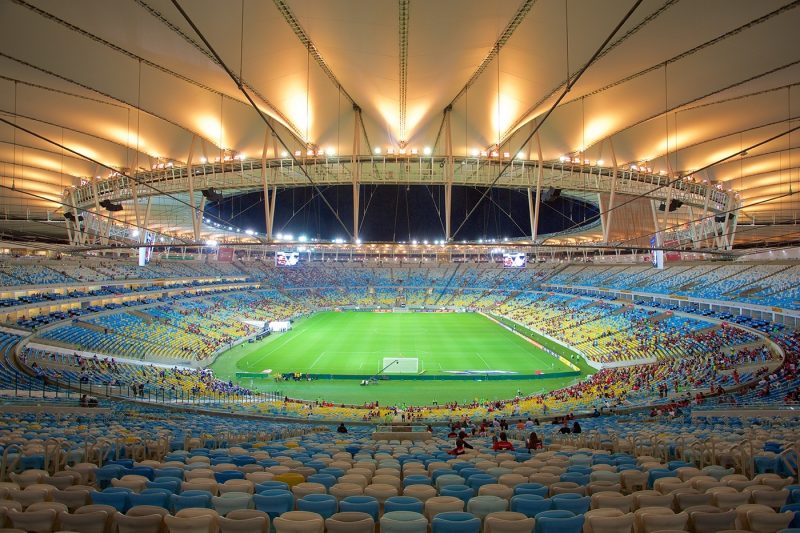 Join the fans and soak up the atmosphere at the Maracanã stadium © Frank Fell/Robert Harding
Step into a sporting palace
Football is a big deal in Brazil (to put it rather lightly), so even if you've got no interest in the game whatsoever, you'll still be won over by a visit to the incredible Maracanã, Brazil's biggest stadium. You can take a tour of this gargantuan soccer arena or even attend a match for a taste of the electric atmosphere.
Enjoy cocktails with class
Once you've ticked off a caipirinha, stop for further refreshment at Meza Bar, one of the city's best cocktail bars (handily located nearby the port, too). At this cosmopolitan hangout, you'll find exquisitely crafted concoctions made by expert mixologists along with high-quality nibbles, all served in sleek surroundings. If you can't make up your mind choosing from the extensive drinks menu, we recommend the Santogold: sparkling rosé wine, Cointreau, ​​grape juice and caramelised apple.
Excited to explore Rio de Janeiro?