Eight bucket-list things to do in Mexico
Embark on a zipline adventure, sip local tequila or spot colonies of grey whales all on an unforgettable trip to this South American gem
Mexico isn't short on life-changing, pinch-yourself experiences. This vast, diverse and beautiful country is a playground for those who love outdoor pursuits, wildlife, food and drink, as well as ocean-based adventures. But where to begin?

We've rounded up eight amazing things to do in Mexico, which can all be done as part of Princess shore excursions. Not only do our cruise itineraries take in some of the best places to visit in Mexico but they also offer bucket-list activities that you'll be desperate to write home about.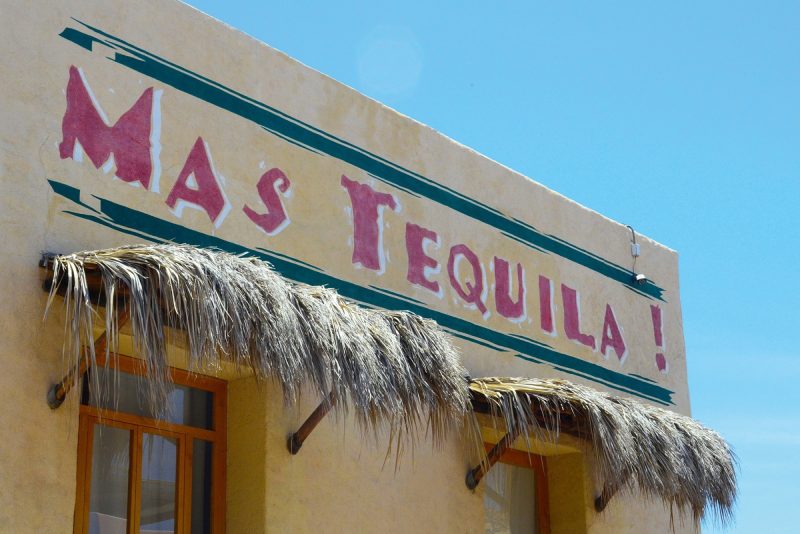 Tequila time! Be sure to taste the local spirit when in Mexico © Max Böhme/Unsplash
1. Sample Mexico's national spirit
No trip to Mexico is complete without sipping on some tequila, although it is advised that you seek out the good stuff. Cue this Princess shore excursion from the port of Puerto Vallarta to the town of San Sebastián, on which you can visit a local tequila factory to learn how the famous spirit is distilled and take part in a tasting. Along with all the booze, you'll also get to enjoy the sights of beautiful San Sebastián (the town's 18th-century church is a highlight) and visit a local coffee farm (perfect if you need perking up after all that tequila!).
2. Hike through a canyon
This is no ordinary hike. This is a hike through the incredible Sierra de la Giganta mountain range, teeming with towering, rugged rockfaces, deep canyons and the occasional glistening natural pool. As part of this Princess shore excursion, you'll wander through (and clamber over) dramatic scenery with a guide that can educate you on the rich array of wildlife that calls the area home, such as frogs, dragonflies, squirrels, sheep and all kinds of birds. The hike finishes at a dazzling waterfall, before heading back to the port of Loreto.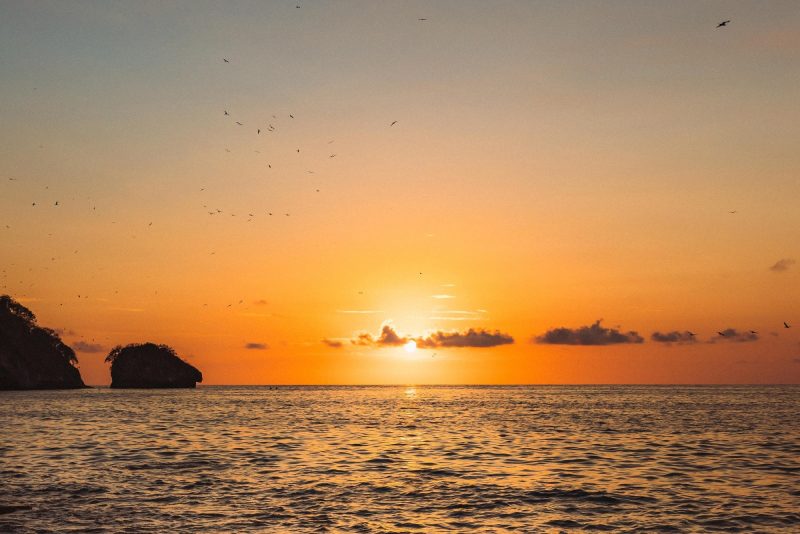 Picture perfect: Catch the sunset just off the coast of Puerto Vallarta © Cinthia Aguilar/Unsplash
3. Sail into the sunset
You don't have to be a romantic to enjoy watching the Mexican sun go down from the deck of a luxury yacht. For a view you won't forget in a while, join this Princess sunset cruise, which sails along the coastline of dreamy Banderas Bay, near Puerto Vallarta, and offers guests access to an open bar plus delicious appetizers. Be sure to keep an eye out for resident dolphins leaping in the water below, too.
4. Zipline through the jungle
Nothing screams 'bucket-list experience' like hurtling through a jungle canopy in the Sierra Madre mountains, 90 feet above ground. Strap in for this ziplining adventure, which will zoom you between 14 platforms, three bridges and a giant swing. Of course, you'll be given a full safety briefing beforehand and you'll finish with a rappel (a controlled descent using your rope) back down to earth.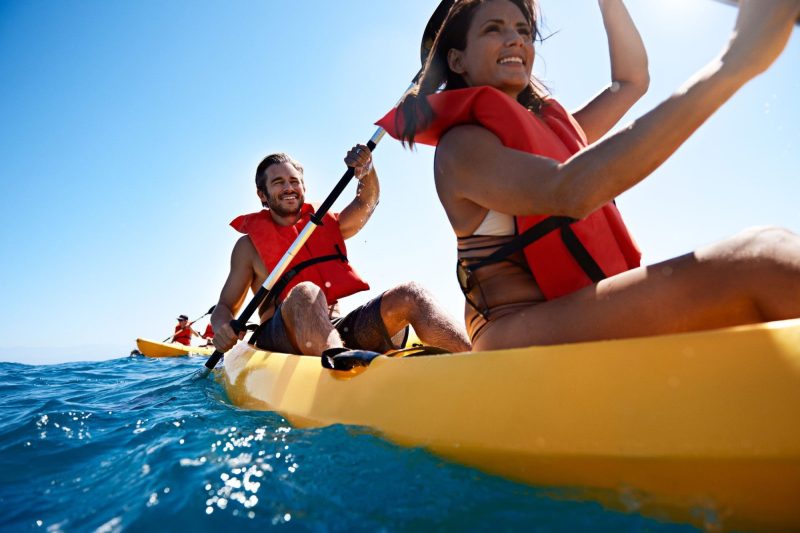 A splashing day: embark on a kayaking excursion in the Mexican Sea of Cortez © Princess
5. Paddle into paradise
Just a short journey from the city of La Paz is the gorgeous Balandra Beach and peaceful waters of the Sea of Cortez, an ideal location for this epic Princess kayaking excursion. After a short safety and technique briefing, jump into a kayak and be guided on a scenic route passing the brilliantly bizarre 'mushroom rock', all the while looking out for seabirds such as herons, egrets and even pelicans.
6. See the beach on two wheels
Mexico, and specifically Cabo San Lucas, is famed for its beaches, so take the opportunity to explore one of them in style – by electric bike. On this Princess shore excursion, pedal as little – or as much – as you like and the e-bike will do the rest, leaving you to whoosh across golden sand and down hidden trails, and simply admire the coastal scenery around you. After the ride, refuel with a delectable Mexican buffet lunch overlooking the ocean, which is followed by a tequila-tasting class. Cheers to that! Discover the best beaches in Cabo San Lucas here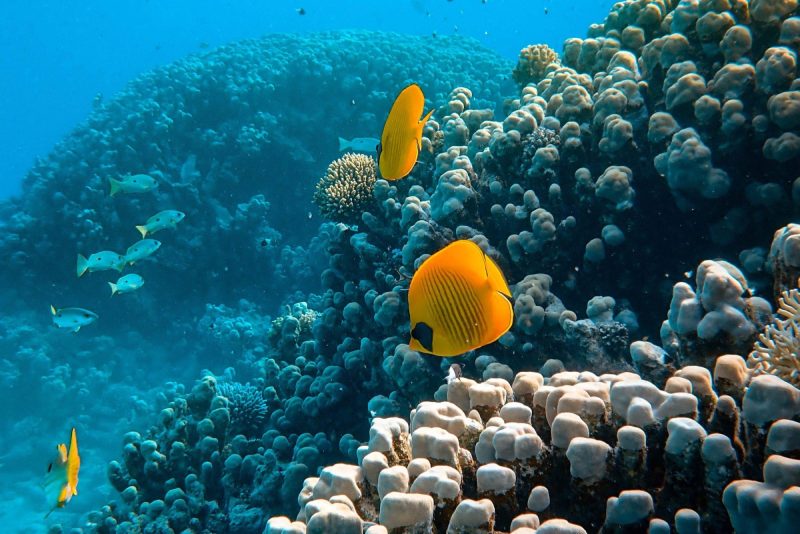 See a rainbow: Catch colourful marine life in Mexico's calm waters © Francesco Ungaro/Unsplash
7. Snorkel among underwater wonders
On this Princess shore excursion, not only do guests get to snorkel in crystal-clear waters just off a jaw-dropping beach in Cabo San Lucas but they also arrive at said beach via a speedy inflatable Zodiac boat. Before you even put on your mask and flippers, you'll have sailed past local landmark Lovers' Beach and the soaring El Arco rock formation, and even a sealion colony. When it comes to the snorkelling, you'll get to swim around two different bays: Chileno Bay and Santa Maria Cove. Both are blissful spots, located in calm waters and protected due to their abundance of marine life. Alongside reams of colourful coral and bright fish, you might just spot a dolphin or even a manta ray.
8. Get up close to the local wildlife
Magdalena Bay, near the city of Loreto, receives some very welcome visitors each year in the form of grey whale families, migrating to Mexico's warm waters from the colder climes of Alaska. And who can blame them? On a Princess two-hour boat trip, sail out to known whale hotspots, where you can even witness calves with their mothers. The whole excursion is carefully monitored, so rather than intruding on the whales, you'll simply be admiring these mighty mammals in their natural habitat.
Excited to explore Mexico?