Six locations for an unforgettable birthday in South America
Looking to celebrate a milestone birthday with a life-changing holiday? South America is the ticket, with towering glaciers, exceptional wine and sun-drenched beach resorts
For a birthday you'll never forget, South America has it all. From lively cities that throng with music all day long to silent, snow-capped mountains, dense steamy rainforests and endless white sand beaches, the continent can inspire awe, adventure and festivity like nowhere else. Here are some birthday holiday ideas for those wanting a truly exotic celebration.
Best for wine lovers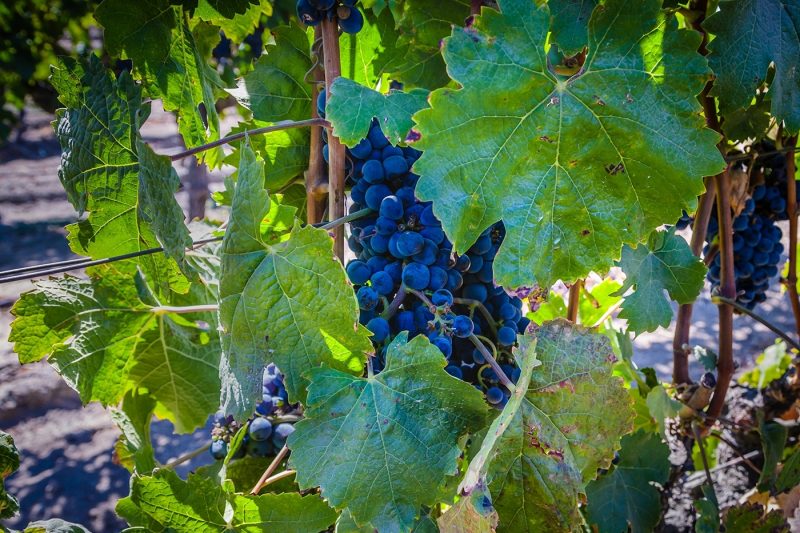 Shutterstock
Raise a glass to your birthday in the port of San Antonio in Chile, where some of the world's most-loved wines are made. Head to the boutique Hacienda San Juan to sample organic wines alongside local cheeses or take in the picturesque rolling vineyards at the spectacular Matetic in the Rosario Valley. If you're disembarking in San Antonio, consider celebrating the end of your cruise in style with a final excursion to the beautiful Casablanca Valley region. Sip sauvignon blanc, chardonnay and pinot noir in the sun, then watch the local huasos (horsemen) perform their festive national dance.
Best for dance fanatics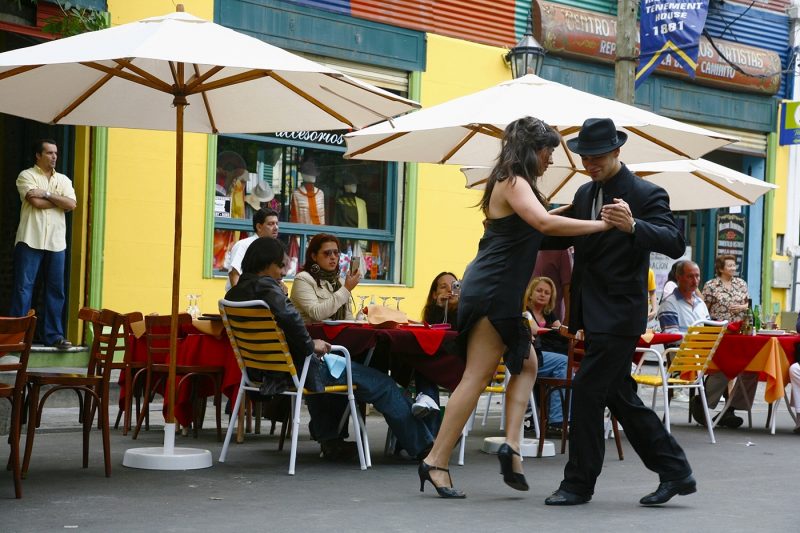 Robert Harding
Whether it's your 50th birthday or beyond, a fun idea for a milestone birthday that involves getting a little hot under the collar is a Tango lesson in Buenos Aires, Argentina. Join a shore excursion to buzzing La Boca, the city's oldest neighbourhood and the birthplace of the distinctive dance. Take in the vividly coloured buildings and outdoor art galleries and stop to toast your big day at a traditional café, where mesmerising tango performances are thrown in for free. Afterwards, visit the famous Plaza de Mayo where Eva Péron made her rousing Renouncement speech, then party into the night at one of the city's hypnotic tango clubs. Torquato Tasso is a favourite with locals or book a dinner and show at the chic Faena Hotel.
Best for beach bums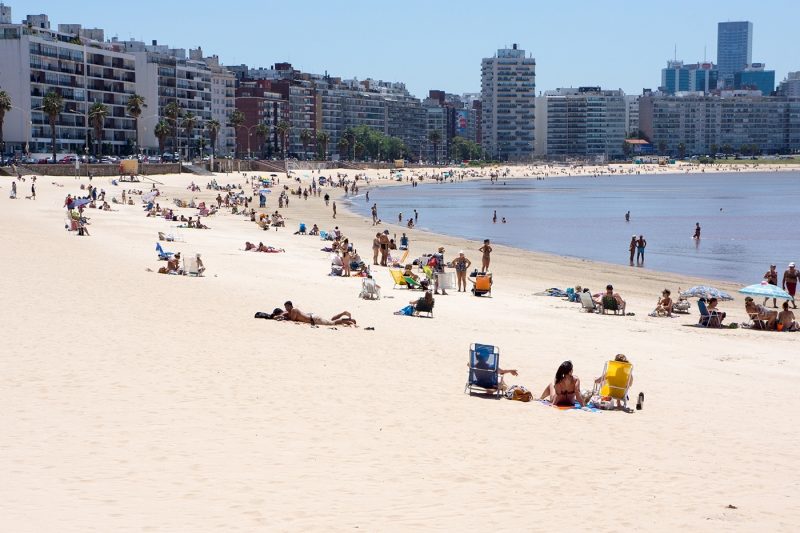 Robert Harding
A lesser known South American gem, Montevideo is Uruguay's capital and largest city and is ideal for celebrating your birthday with loved ones. The city centre is easily reached from the cruise port and has a busy market, good museums and excellent steak-houses for the ultimate birthday meal. If your idea of indulgence is relaxing in the sun instead, Montevideo also boasts peaceful powder-soft white sand beaches close to the city itself. Try Pocitos Beach to dine at restaurants with the sand between your toes or the tiny, and usually very quiet, Playa de los Ingleses.
Best for outdoor explorers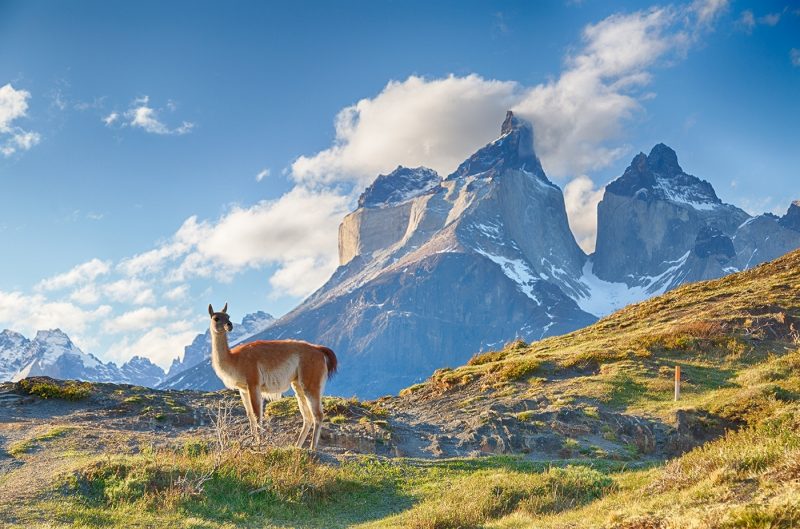 iStock
One of the most unique places to visit in South America is the simply breathtaking Torres del Paine National Park in Chile, which can be reached on a shore excursion from Punta Arenas. Prepare for your jaw to drop at this unspoilt paradise of glaciers, towering mountains and vivid blue lakes, named a Biosphere Reserve by UNESCO in 1978. From the Salto Grande Waterfall to the dramatic ravines all around, Torres del Paine guarantees you'll spend your birthday ticking off major bucket list moments.
Best for show seekers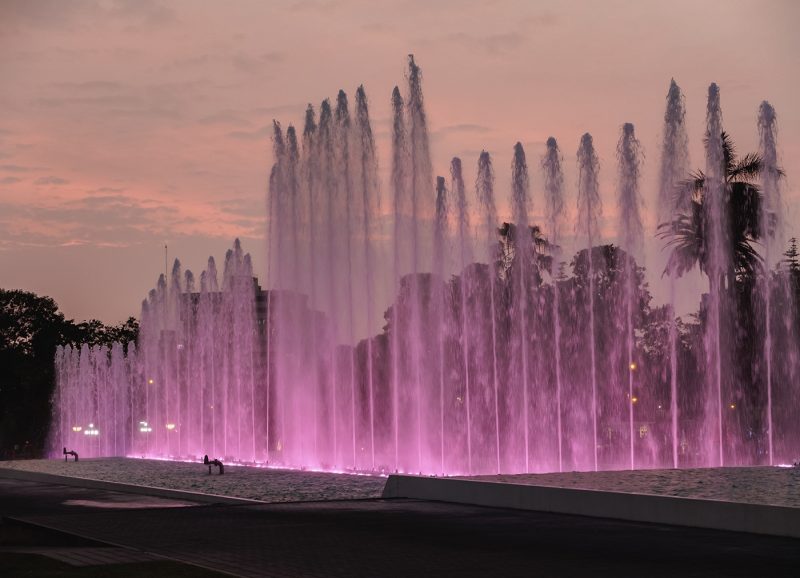 Robert Harding
Whether you're turning 40 or 60, Lima in Peru is a great place to celebrate a milestone birthday with a party none of you will forget. Considered one of South America's most beautiful cities and easily reached from the port of Callao, Lima is renowned for its Magic Water Circuit in its Parque de la Reserva, named for the Peruvian soldiers who resisted the Chileans in the 1800s. The Magic Water Circuit is an impressive water show with 13 fountains choreographed to light and music and was inducted into the Guinness Book of World Records in 2007 as the world's largest fountain complex in a public park. Next year's celebration will have a lot to live up to…
Excited to explore more of South America?