Five of the best places for winter sun
Ready for a few rays of sunshine to brighten a grey winter? Look no further
Winter is a wonderful time of year, full of crisp mornings, roaring fires and festive cheer. But sometimes the cold weather and dark nights need breaking up with a spot of sunshine, sea and holiday excitement, which is why we've compiled our guide to the best place for winter sun. These literal hotspots don't just boast glorious sunshine but are destinations that offer something a little extra too, such as world-class art galleries, incredible wildlife and photo-worthy beaches. Dust off that sun lotion and prepare for a welcome dose of vitamin D…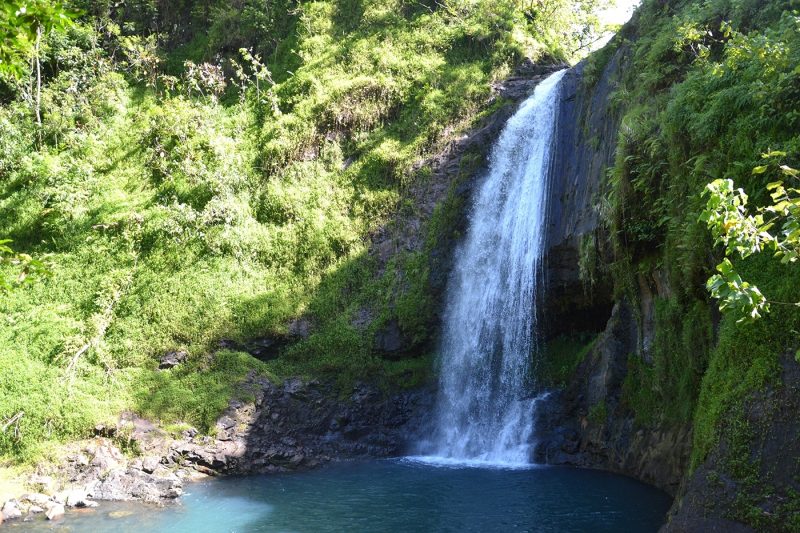 Just one of Tahiti's many mesmerising waterfalls © Tahiti Tourisme
Tahiti
Added extra: tropical landscapes

Being sunny is one thing but basking in the heat in a tropical paradise is another – and that's exactly what Tahiti can offer. This gorgeous island is part of French Polynesia and boasts some of the world's most luscious scenery: rich, green palm trees, towering mountains, a crystal-clear ocean and cascading waterfalls. Oh, and that aforementioned heat is a wonderful 24 to 27°C from December to January.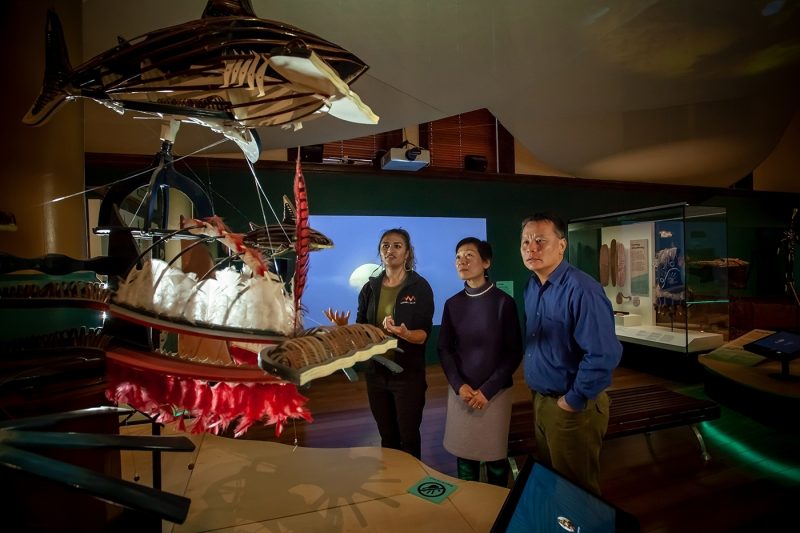 Get some respite from the heat in the Australian Muesum © Tourism Australia
Australia
Added extra: an array of art

When it comes to places that are warm in December, they don't get much warmer than Australia. When down under, heading to a coastal city allows for sunbathing with a side of culture and gallery-hopping. In Melbourne, visit the all-encompassing NGV (National Gallery of Victoria) showcasing a mixture of both classical and modern art. In Sydney, there's the much-loved Australian Museum, featuring dinosaur bones, indigenous art and taxidermy, as well as Queensland's jewel, the acclaimed Gallery of Modern Art. If Oz's summer heat gets a bit much, you can guarantee that all of the above venues will be mercifully air-conditioned.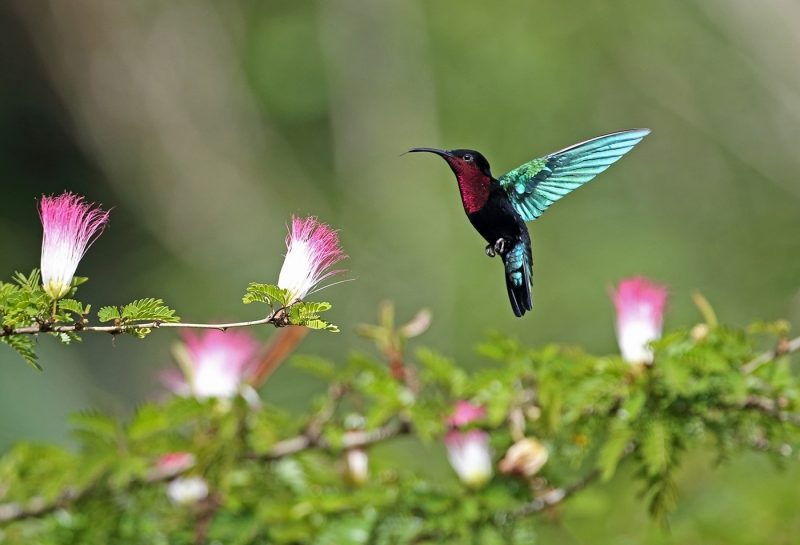 Spot the purple-throated Carib hummingbird when in St Lucia © Getty Images
St. Lucia
Added extra: exotic wildlife

St. Lucia shares the same winter months as us but unlike the UK, this dry season boasts average temperatures of around 30°C. And it's not only humans that flock to St. Lucia for warm climes at the end of the year – this beautiful Caribbean island is teeming with amazing wildlife: look out for green and leatherback turtles, iguanas, mongooses, whales and dolphins (which you can spot on a Princess whale-watching cruise), plus all kinds of fantastic species of bird, including hummingbirds and the verdant green St. Lucia parrot.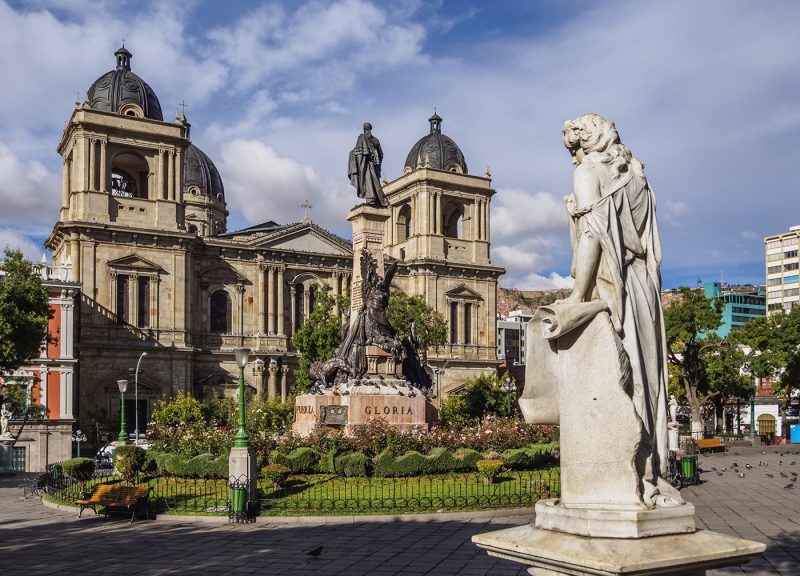 Don't miss the Cathedral de Nuestra Señora de la Paz in Mexico © Karol Kozlowski/Robert Harding
Mexico
Added extra: historical sights

A great spot if you're looking for winter sun with less of a sizzle, Mexico offers warm temperatures throughout winter (averaging around the low 20°Cs), plenty of sunlight each day and very little rain. Take advantage of the manageable temperatures at this time of year and plan a holiday of sightseeing. Mexico is full of fascinating architectural sites, churches and monuments, all of which help tell the colourful story of the country and its people throughout history. Some of our must-see highlights include the Cathedral de Nuestra Señora de la Paz, which dates back to 1835; the Pyramids of La Campana ruins near the city of Colima; and the ancient petroglyphs (rock carvings) in the foothills of the Sierra Madre Occidental mountains. Of course, we still suggest you make time to rest your feet on the beautiful beaches of Cabo San Lucas as well.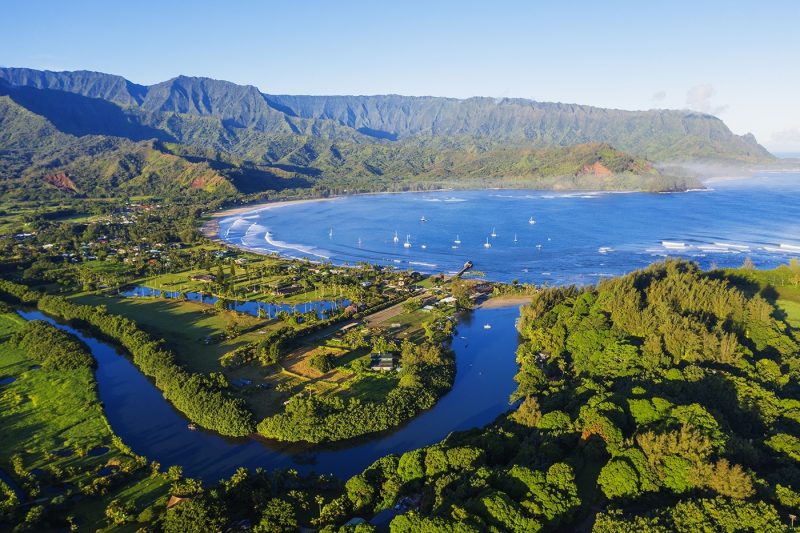 A luscious overview of beautiful Hanalei Bay in Hawaii © Christian Kober/Robert Harding
Hawaii
Added extra: glorious beaches

For lots of people, the only place to truly enjoy days of wall-to-wall sunshine is on a good beach. If that's the case for you then Hawaii is the answer to all of your winter holiday wishes. You never have to go too far to find a jaw-dropping beach in Hawaii, but two of our favourites are Maui's glamorous Wailea Beach, with golden sands and an air of luxury, and the gorgeous, verdant arc at Hanalei Bay in Kauai, which is a perfect spot both bathers and water sports fanatics.
Ready to book your winter holiday?