The best places to eat in Marseille
From delicious crêpes to freshly caught seafood, there's so much to be savoured in the capital of Provence – here's where to find (and eat) it all
Set on the southern coast of beautiful Provence, Marseille is an arty, energetic and fascinating city, teeming with history yet also characterised by a contemporary, cool vibe. As locals will tell you, it's a culinary hotspot, offering anything from global street food to fine dining, and everything in between. To help you navigate your foodie journey, we've put together a guide on the best restaurants Marseille has to offer. Whether you're after perfect patisserie, wildly inventive crêpes, a Michelin-rated meal, easy eats for the kids or just some of Marseille's renowned seafood, you'll find it in our roundup below.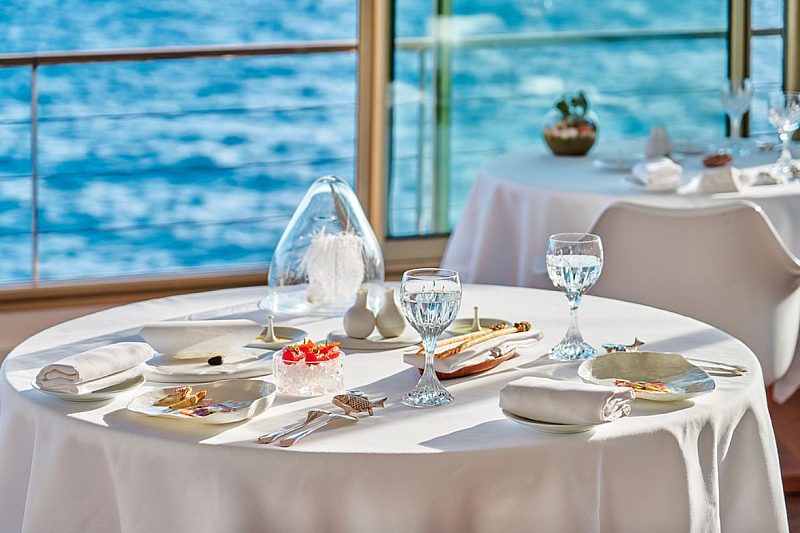 Sample high-end seafood with a view at Le Petit Nice Passedat © Le Petit Nice Passedat
Le Petit Nice Passedat
Go for Michelin starred seafood
If you're looking to really splash out when in Marseille, this is the place. Boasting a mighty three Michelin stars, Le Petit Nice Passedat (attached to a five-star hotel of the same name) offers high-end dining with a price tag to match. The menu, which draws on Mediterranean influences, is exquisitely prepared by acclaimed chef Gérald Passedat and features dishes such as shellfish beignets (deep-fried pastries) and pickled oysters. The ocean provides the bulk of what Passedat's team serve and it's not surprising that Le Petit Nice is considered one of Marseille's finest seafood restaurants.
Pâtisserie Sylvain Depuichaffray
Go for a sweet treat
Don't let the simple, no-frills setup fool you: this heralded patisserie has long been a Marseille staple for both visitors and locals, who make the journey from across the city to devour the likes of raspberry millefeuille (a small slice made with layers of puff pastry, fruit and fresh cream), chocolate tart, and the Saint Honoré (a cake made with puff pastry, cream and caramel, named after France's patron saint of baking). There are also specialist creations to be savoured here, such as empress tart with coconut rice pudding and almond cream, or a peach and apricot Dulcey (blonde chocolate), made with shortbread, pine nuts and Dulcey chocolate mousse. Don't leave your sweet tooth at home…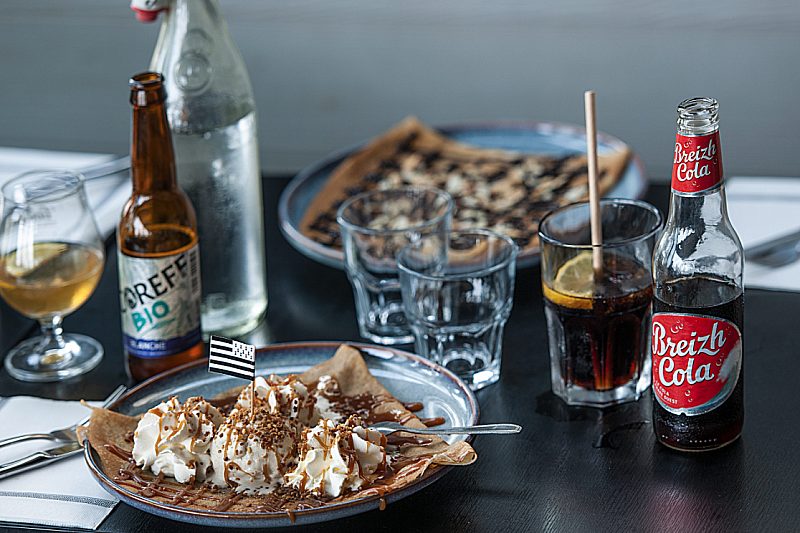 Enjoy crêpes stuffed with all sorts at Crêperie Bretonne Triskell © Crêperie Bretonne Triskell
Crêperie Bretonne Triskell
Go for creative crêpes
This one-stop shop for the most French of all French snacks has your crêpe and galette needs covered (FYI, crêpes are thinner and usually incorporate sweet flavours, while galettes are thicker, made with buckwheat and generally savoury). We're talking galettes with sausage and mash, crêpes in the shape and colour of roses, maki 'sushi' galettes with coconut curry, and crêpes endowed with sweet delights like chestnut cream and apple compote flambéed with cognac. The choice is (almost) endless.
Le Bords De Mer
Go for fantastic views
This restaurant, which is attached to the fancy and boldly contemporary hotel of the same name, offers views not just of the deep, blue Mediterranean waters, but also of the famous Château d'If, a former prison and fortress, and the place where Edmond Dantès is imprisoned in Alexandre Dumas' The Count of Monte Cristo. Settle in at one of the 40 bay window seats and take your pick from a seafood-heavy menu, featuring Mediterranean red tuna, whipped sea urchin and grilled octopus. And be sure to leave room for a dessert, such as the utterly indulgent rum baba.
Mariposas
Go for great vegan dishes
This cool, colourful eatery serves up similarly colourful dishes, all of them vegan. But don't assume for a moment that you'll be getting pared-down versions of French classics with all the pizzazz (read: meat and dairy) taken out. Mariposas' fresh, bold, flavour-packed food encompasses numerous global cuisines, with dishes like Venezuelan lentil dumplings, roasted butternut squash with tahini, split-pea puree with Iranian black cumin, and mushroom-stuffed patties with smoked paprika all on the menu. This is food that'll impress meat-eaters as much as it does vegans and vegetarians.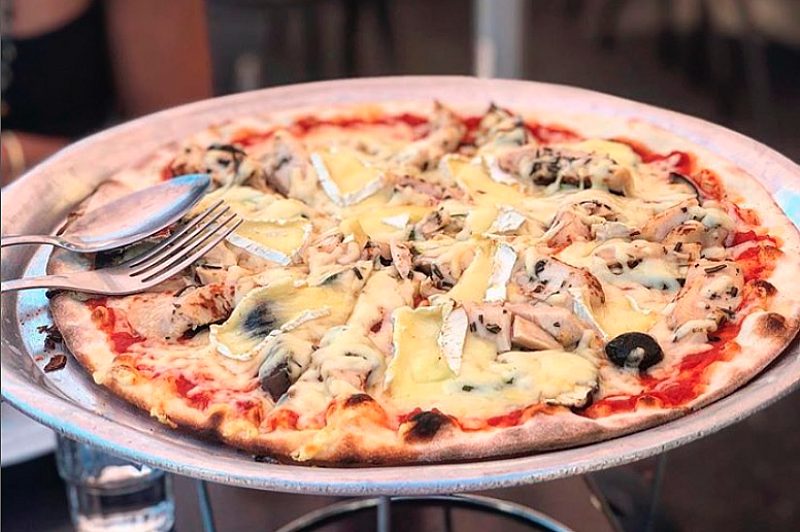 Get a taste of Italy when in Marseille at Pizzeria L Eau à la Bouche © Pizzeria L Eau à la Bouche
Pizzeria L'Eau à la Bouche
Go for child-friendly options
Marseille's penchant for seafood and rich flavours might not win over many younger palates, so it's very handy to have a great pizza place up your sleeve if you're travelling with the family. The brilliantly colourful décor of L'Eau à la Bouche will impress little ones when they first enter, as will the pies when they tuck in. On the menu, you'll find classics like cheese and tomato or pepperoni as well as vegetarian and vegan pizzas. For the culinary adventurous, there's also a Caribbean pizza topped with avocado and bananas or white peaches, depending on the season. Bon appétite!
La Caravelle
Go for good drinks and a bite on the side
This nautical-themed bar-bistro is a delightful place to grab a drink, but it also serves up small plates that are substantial enough for dinner if you opt for a selection of them. What to order? Don't miss the homemade panisse – chunky 'chips' made with chickpea flour, a speciality of the region. Drinks-wise, there are plenty of good wines from Provence, of course, champagnes, cognacs, and concoctions like the zero-waste cocktail, which is made using local, seasonal ingredients that would otherwise be thrown away. La Caravelle overlooks the Old Port of Marseille, so it also provides pretty views as you wine and dine.
Excited to explore Marseille?