The Mediterranean Bucket List: Ten things not to miss in Southern Europe
Eat perfect pizza, stroll through a lavender field and be bowled over by a modernist masterpiece – these are the activities you need to tick off when in the Med
There's a lot to love about the Mediterranean: the weather, the food, the culture… But among all this, there are also some truly unmissable experiences to be had. The kind of experiences, in fact, that everyone should put down on a bucket list and work their way through, having the time of their life while doing so.

To get you started on this journey, we've put together a list of our favourite things to do in Europe, which includes beaches, museums, historical monuments, unforgettable food and drink, and quite possibly the best sunset you'll ever see. There's a lot to do, so you'd best get planning…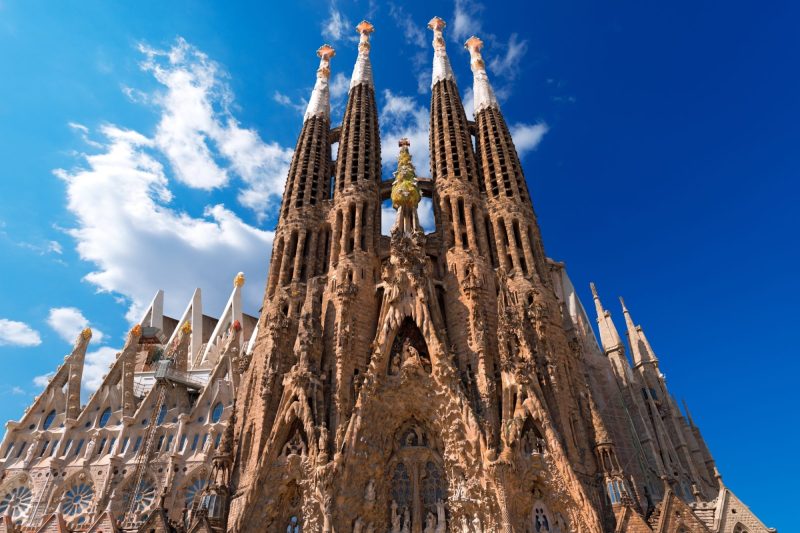 An unfinished beauty: Gaudi's La Sagrada Familia in Barcelona © Thinkstock
See La Sagrada Família in Barcelona
Construction started in 1882 and it isn't finished yet, but Antoni Gaudí's elaborate and astounding basilica is still an undisputed masterpiece and a visual symbol of Barcelona. Gaudi's innovative architecture has allowed the building to become the most famous example of Catalan modernism and still wows crowds today, even if they've seen it before. Get to know the background to this architectural wonder on a guided tour that explores some of the building's key features.
Eat proper pizza in Naples
You haven't really eaten pizza until you've tried it in Naples, widely accepted as the birthplace of the modern pizza we know and love. The pro tip is to keep it simple and order a marinara – just tomato sauce with a little oregano, garlic and olive oil – nothing else. It's the 'purest' Neapolitan-style pizza you'll get, allowing the fluffy-yet-chewy dough and fresh Campania tomatoes to really sing. Get your fill, along with samples of local mozzarella, Italian pastries, fried pasta (yes, fried) and espresso, on a Princess foodie walking tour.
Visit The Louvre in Paris
Sure, the Eiffel Tower is great, but it's not a place to get lost in all day, which is exactly what you can do (though hopefully not literally) at The Louvre. Consistently one of the most-visited museums in the world, millions of visitors flock here every year to see timeless artworks like Géricault's The Raft of the Medusa, the sculpted marble masterpiece that is Venus de Milo and – of course – Mona Lisa. Visit this magnificent museum on a day-long shore excursion that also includes lunch next to the Eiffel Tower – because, well, when in Paris…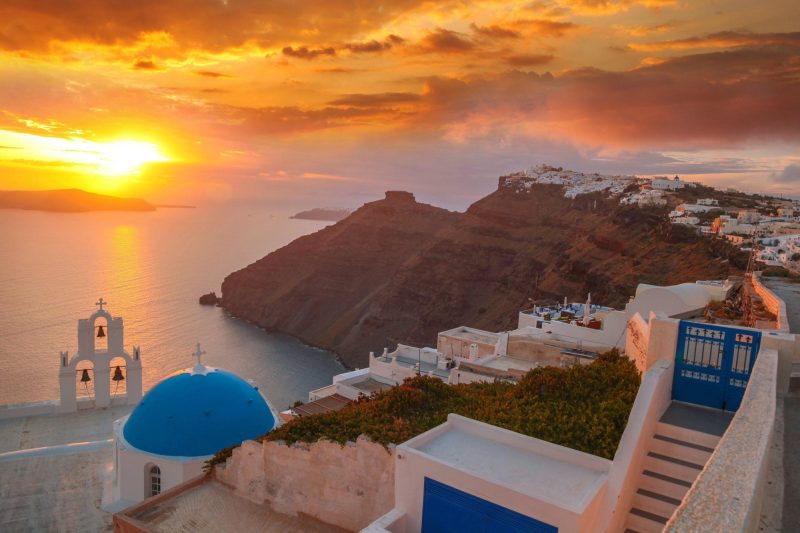 Catch the dazzling sunset in Oia on the island of Santorini © Thinkstock
See a Santorini sunset
There's a reason why catching a sunset on this magical Greek island is an activity that graces every decent bucket list – and you'll understand why when you do it. Head to the strikingly pretty village of Oia on Santorini, which you can do as part of a Princess shore excursion, and watch the sun slowly sink into the sea while the dazzling blue rooftops of whitewashed houses glow below you – it really is a special experience.
Sip port in Lisbon
Where better to try port than its birthplace, Portugal? There's a huge variety on offer when it comes to this sweet, fortified wine, so when in the Portuguese capital, Lisbon, get advice from the experts at Taylor's tasting room and wine shop. Taylor's is known as one of the country's best producers and has been making port since 1692, so it's safe to say you'll be in good hands. There are 15 ports to choose from and the knowledgeable staff can guide you towards one (or more) that best suit your tastes. Saúde!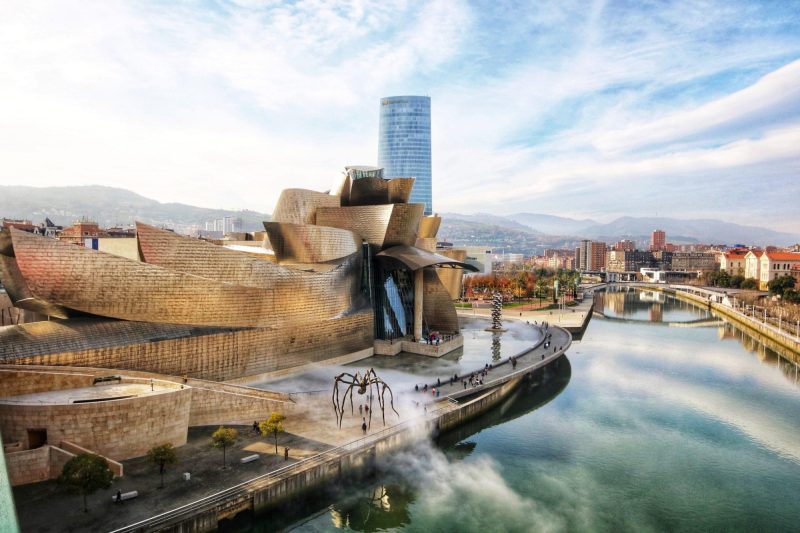 You needn't be an art fan to enjoy Bilbao's Guggenheim Museum © Jorge Fernandez Salas/Unsplash
Get a culture fix at the Guggenheim Museum Bilbao
The Spanish city of Bilbao got put firmly and deservingly in the spotlight with the opening of a modern art behemoth, the Guggenheim Museum, in 1997. The daring industrial architecture of the museum lets you know you're in for a treat even before you set foot inside. Once you're through its doors, there's a whole world of visual art and design by contemporary masters, such as Jean Dubuffet, Jenny Holzer and Andy Warhol, to feast your eyes on.
Marvel at the Acropolis in Athens
Perched atop a hill towering over Athens, this ancient monument and former fortress is a wonder to behold. The whole archaeological site that houses this incredible building is teeming with rich and fascinating history, and the best way to understand it is through a guided tour leading you around the ruins. You'll learn the tales behind important landmarks across the site, while taking in panoramic views of the Greek capital's skyline.
Enjoy a heavenly beach in Croatia
Many people visit the Croatian capital of Dubrovnik to explore its gorgeous, UNESCO-recognised Old City and wander the surrounding walls (both essential activities), but don't forget that the area is also within easy reach of stunning beaches. One of the finest examples is Šunj, a small, sandy haven on the island of Lopud, easily reachable from Dubrovnik via a short boat ride. Once you arrive, stroll through olive groves and pine forests, go snorkelling in the crystal-clear waters or just relax on a perfect slice of coastline that you won't want to leave in a hurry.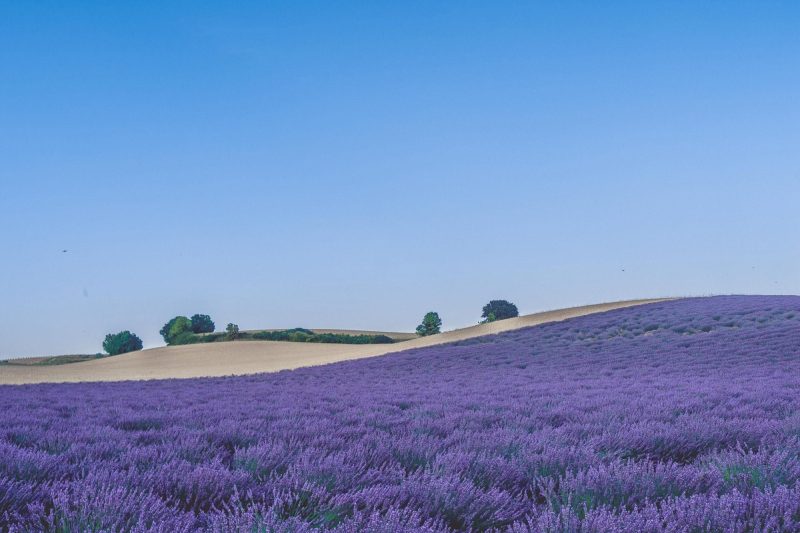 Take in the fields of sweet-smelling lavender in Provence © Dimitri Lakymuk/Unsplash
Walk through a lavender field in Provence
The mere mention of the word 'Provence' conjures up images of charming French towns and beautiful landscapes, including show-stopping purple lavender fields, which need to be seen (and smelt) in-person to be fully appreciated. These sweeping blankets of lilac can be enjoyed during the height of summer, when lavender hotspots like Luberon and Verdon (both easily reachable from Marseille) are in full bloom. You'll of course want to take plenty of photos, but at some point do remember to put the camera down and take in the sheer beauty around you.
Toss three coins into Rome's Trevi Fountain
Think yourself lucky if you're visiting Italy's capital, Rome, as this beautiful and sophisticated city has tons to offer when it comes to culture, food and sightseeing. But should you want to give your luck a further boost, head to the Trevi Fountain, a world-famous baroque masterpiece. Legend has it that if you throw three coins into the fountain, you'll return to Rome, fall in love and then marry – just make sure your back is turned to the fountain and that you throw the coins over your left shoulder using your right hand. The hundreds of thousands of coins that get thrown in every year also go to charitable causes around the city, so it's a win-win. You can visit the fountain on a Princess half-day excursion that also covers other Rome landmarks.
Excited to explore the Mediterranean?