Seven of the most beautiful places to visit in France
Discover France's most stunning spots, from aromatic lavender fields to dreamy coastal hideaways
France is a country that offers a little of everything, so choosing just one location to visit can be hard. There's golden sand, turquoise sea, rolling hills, majestic mountains, not to mention the plethora of cosmopolitan cities to explore. To narrow down the choice, why not start with some of the most beautiful places in France? We've rounded up nine locations that offer visitors a gorgeous aesthetic experience, but also stand as excellent holiday retreats in their own right.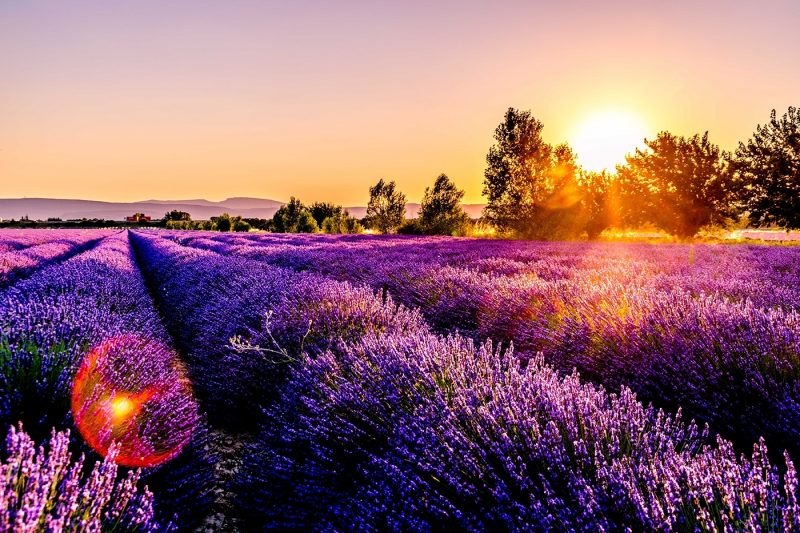 The lavender fields in Provence should be on your travel bucket list © Leonard Cotte/Unsplash
Lavender fields, Provence
From late June until early August, the fields in parts of Provence (found in the south-eastern corner of France) burst into dazzling shades of purple, as lavender season comes into bloom. While the swathes of lavender flowers are a truly magical sight, their heady aroma – which will hit you as soon as you arrive – is just as magnificent. The areas of Luberon, Sault and Valensole are key spots to see this seasonal spectacle and you can reach them via a scenic drive from the city of Marseille.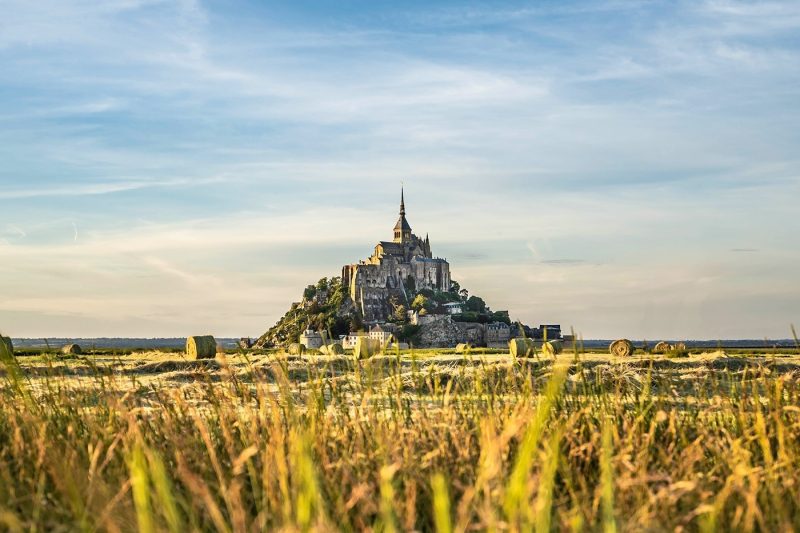 The majestic Mont Saint-Michel in Normandy © Dan Wilding/Unsplash
Mont Saint-Michel, Normandy
A quintessential image of France, the island of Mont Saint-Michel and the small commune perched on top of it will stop you in your tracks as you approach. The island is a UNESCO World Heritage Site and has a rich historical story, having been originally founded by an Irish hermit and then owned by the Romans, Franks and the French over the past 16 centuries. Mont Saint-Michel looks just as captivating surrounded by calm waters as it does when the tide's out, which reveals sandy, seaweed-strewn paths that beg to be wandered. Visit via a Princess day trip from the port of Le Havre.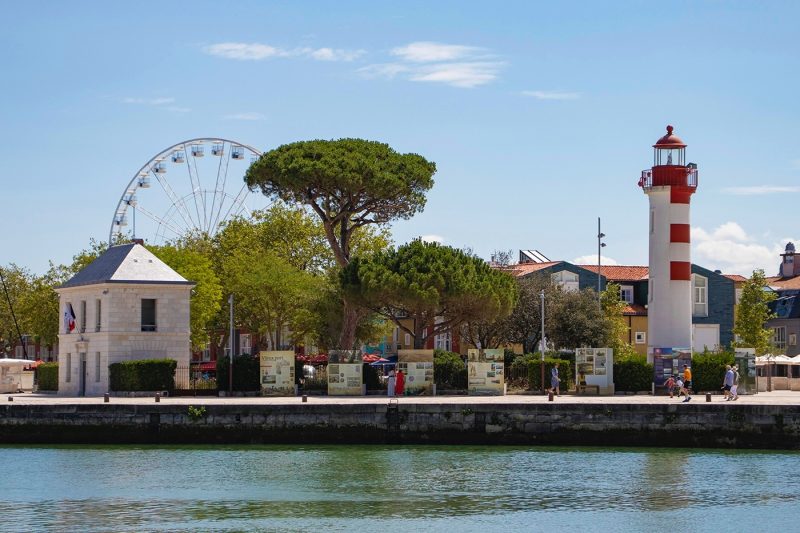 Postcard-perfect La Rochelle © Guillaume/Unsplash
La Rochelle
The unassuming and quietly gorgeous coastal city of La Rochelle is a fine place to watch the world go by. To really get a feel for the atmosphere and desirable aesthetic, stroll through the grand old town and admire the architecture, before heading to the main attraction: the pretty harbour, where you'll find La Rochelle's three imposing medieval towers and several lighthouses. Once you've taken in La Rochelle's main sights, consider a trip out to another visually rich spot, Cognac, where you can combine sightseeing with brandy-sipping, getting to know the drink that made the town famous.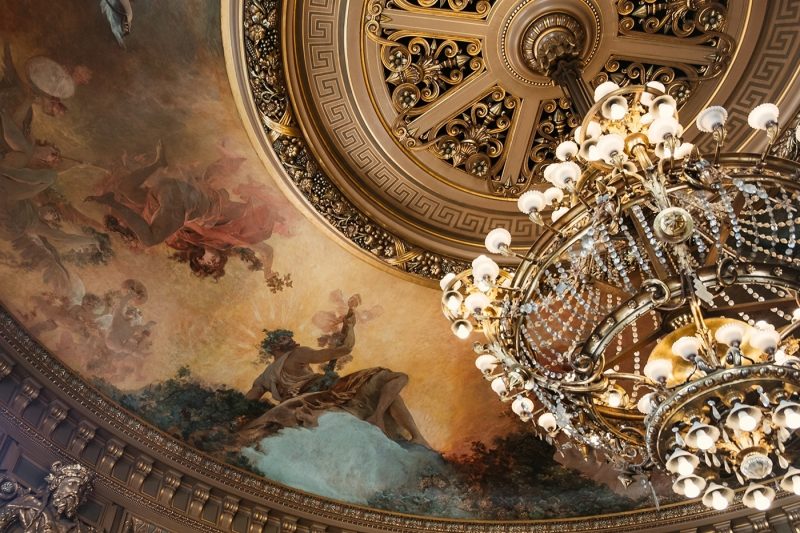 High class: The Palais Garnier is beautiful inside and out © Caleb Maxwell/Unsplash
Paris
Yes, it's a big, bustling, capital city, but you don't have to look too far to find Paris' undisputable beauty. From Montmartre's Sacré-Cœur basilica and the surrounding area to the green and tropical expanse of Jardin du Luxembourg, to the countless gorgeous buildings that defy their urban surroundings (Palais Garnier, Arc de Triomphe to Cathédrale Notre-Dame), Paris is a visual feast. See some of the many highlights on a Princess day trip and forget your camera at your peril.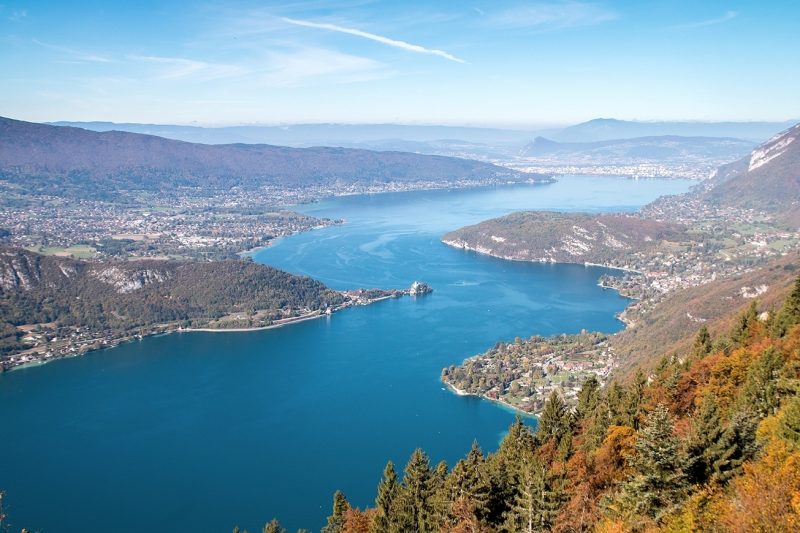 The breathtaking Lac d'Annecy © Getty Images
Lac d'Annecy, Haute-Savoie
France may be blessed with some sublime coastal locations, but who needs the sea when you've got this vast, impossibly gorgeous lake instead? Located in the east of France, Lac d'Annecy is claimed to be 'Europe's purest lake', which isn't hard to believe once you see its crystal-clear waters. But it's not just the lake that makes this location a must-visit: the surrounding mountains and forest are equally beautiful and provide a luscious, natural backdrop to the water. There are all kinds of outdoor activities to try both on and around the lake if you're feeling energetic, but you'll be forgiven if you prefer to sit and gaze at the views, pondering why you haven't heard of this incredible place before.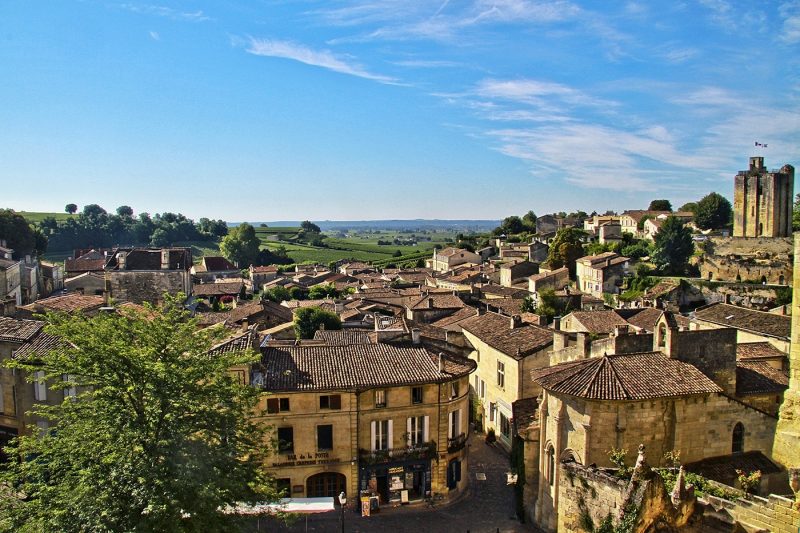 Explore the medieval village of Saint Emilion © Felix Gonzalez/Robert Harding
Saint-Émilion, Bordeaux
Another of France's many UNESCO World Heritage Sites, this marvellous medieval village, less than an hour from Bordeaux, has a lot going for it. You'll be won over as soon as you start exploring the winding, cobbled lanes; snapping photos of the pretty, golden-washed townhouses and leafy trees around every corner. And did we mention it's also in the heart of Bordeaux's wine country, surrounded by the sweeping vineyards of some of France's finest wineries? You're guaranteed to fall head-over-heels for this utterly charming place.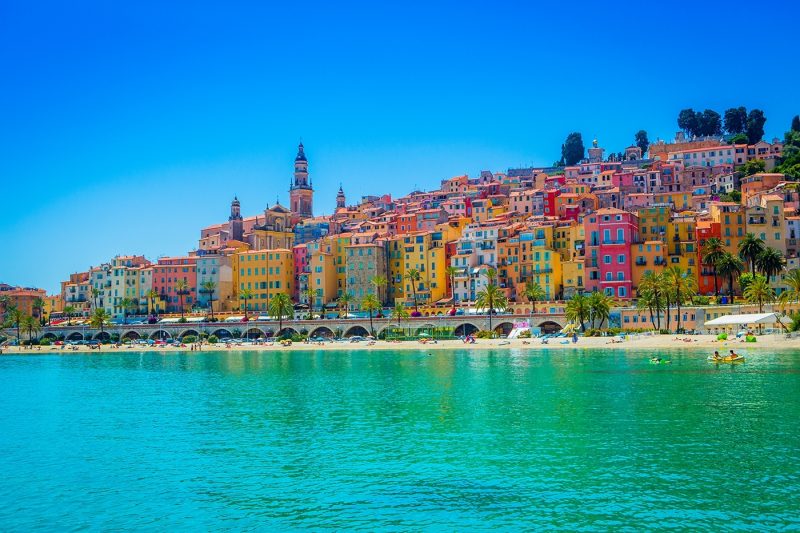 Menton, a hidden gem on the Cote d'Azur © Laura Grier/Robert Harding
Menton, Côte d'Azur
The renowned French Riviera is awash with glitz, glamour and stunning scenery, and while it's difficult to pick just one place to visit there, the stylish town of Menton is often favoured by those in the know. Its multicoloured houses, golden beaches, boat-lined harbour and impeccable sea views provide all the best bits of the Riviera, without the hustle and bustle of flashier locales like Cannes and St. Tropez. Adding to its beauty and appeal, Menton has discernible Italian influence too, thanks to its position on the France-Italy border.
Excited to explore more of France?